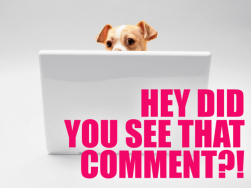 Happy Friday, kittens! I'm joining a kickball team, and I'm terrified. Who's got kickball tips for me?
This week, Kayla celebrated onions, and YouTube's new restricted mode pissed Kristin off.
Here's what Carrie wishes she'd learned in Sex Ed.
Over at the HRC, Katy Perry won an award, I guess.
Siobhan introduced us to the Morrigan, while Alyssa worked on achieving attainable goals. Like pants.
Laura would rather be on Europa. Take me with you!
Heather covered the "long, slow evolution" of gay Disney characters.
Erin asked what we've all been wondering.
And then there were your comments!
---
On What I Wish I'd Learned in Sex Ed:
The Hair Today, Pregnant Tomorrow Award to Ace:

On 40 Recipes Celebrating Onion Diversity:
The Iranian Breadstick Award to Al:

On NEW MERCH ALERT: Lavender Menace & Soft Butch Tees:
The Mary & Me Award to Mary: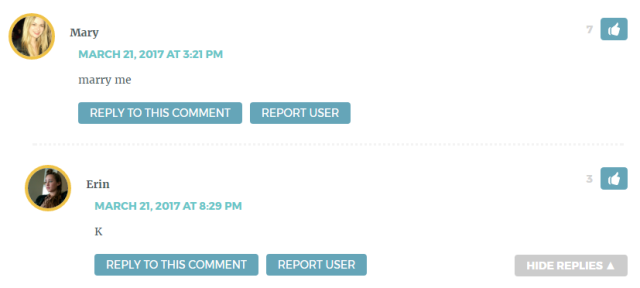 On Katy Perry Wins Yet Another Gay Allyship Award, Admits She More-Than-Kissed A Girl, Only Kinda Liked It:
The Low Bar Award to Nani Albornoz:

On The "Supergirlwp_postsMusical Crossover Cemented Its White Bread Mon-El Problem:
The Jonathan Levinson Lifetime Achievement Award to dufrau:
On No Filter: Annie Clark As The Ghost Of Easter Past:
The 'Call Me Carmen, Mrs. SanDiego Is My Mother' Award to Carmen SanDiego:
On The Fosters Episode 417 Recap: Remember The Rain:
The Fabric of Our Lives Award to Linnea:

On Top Five Places I'd Rather Be Right Now:
The Butt Club Award to Lex:

On "Beauty and the Beast": Disney's Long, Slow Evolution From Gay-Coded Villains to Live-Action LeFou:
The Crone Like Me Award to a/s:

And on Are Straight Women Okay?
The Good Bacteria Award to TMECE:

The Ugly Mug Award to Faustine:

The Husbands and Wives Award to Chandra:

The Bestseller Award to thatottergirl:

The SVU (Sally Victims Unit) Award to, well, Sally: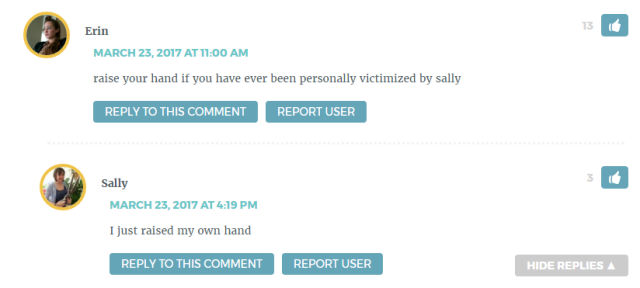 ---
See a funny or amazing comment that needs to be here? E-mail me at queergirlblogs [at] gmail [dot] com!