Hello Straddleverse! It's me, Sarah Sarwar, your Merch Queen. A lot has been happening in the world of merch, including the shocking news that American Apparel has been bought out by the Canadian company Gildan and won't be producing wholesale garments in America anymore. We're really bummed because American Apparel was the only retailer who offered lady-friendly tees at sizes over 2XL. We want to let y'all know that even though we don't have them in our arsenal any longer, we're committed to finding garments offered in a variety of sizes/styles for different body types! We'll now be purchasing our tees from our other favorite suppliers, including Bella + Canvas, Alternative Apparel and the Independent Trading Company. We'll also be printing old favorites on new, comparable garments — like Samira Wiley's favorite Gal Pal tee, which is finally back in our store.
And onto shiny things — here are some new additions to our collection, designed by yours truly.
---
Lavender Menace Tee – $25
Women's Style (S–2XL) | Unisex Style (XS–4XL)
We're bringing the queer revolution back from 1970 with this classic Lavender Menace tee in two styles: women's and unisex. These Bella + Canvas tees are made from triblend fabric, which is essentially like having a really soft, sleepy and purring cat curled up on your bare skin.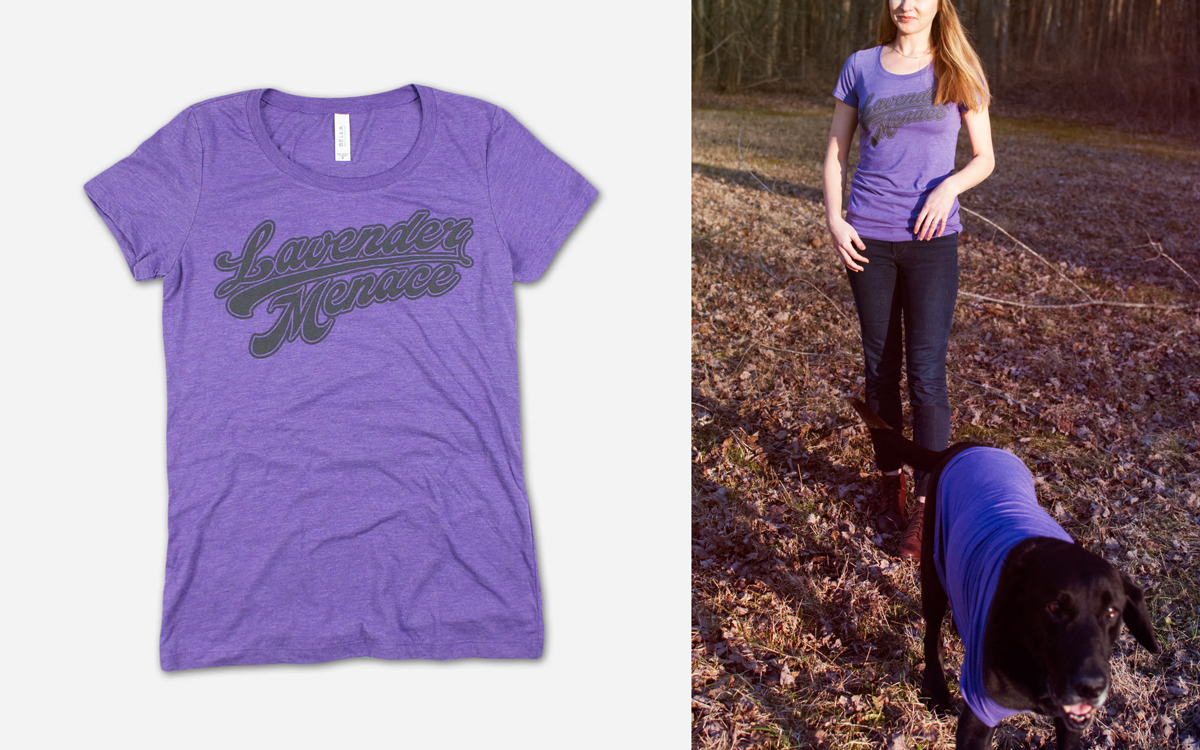 ---
Unisex Style (XS–4XL) | Unisex Raglan Style (S–2XL)
Calling all butches cooking perfect bacon for your girlfriends, we dedicate this shirt to you. Achieve the softest butch status of your life by wearing the super-soft triblend tee, made by Bella + Canvas. And for all the soft butch softball types, we got you a baseball-style tee so you can officially join the team.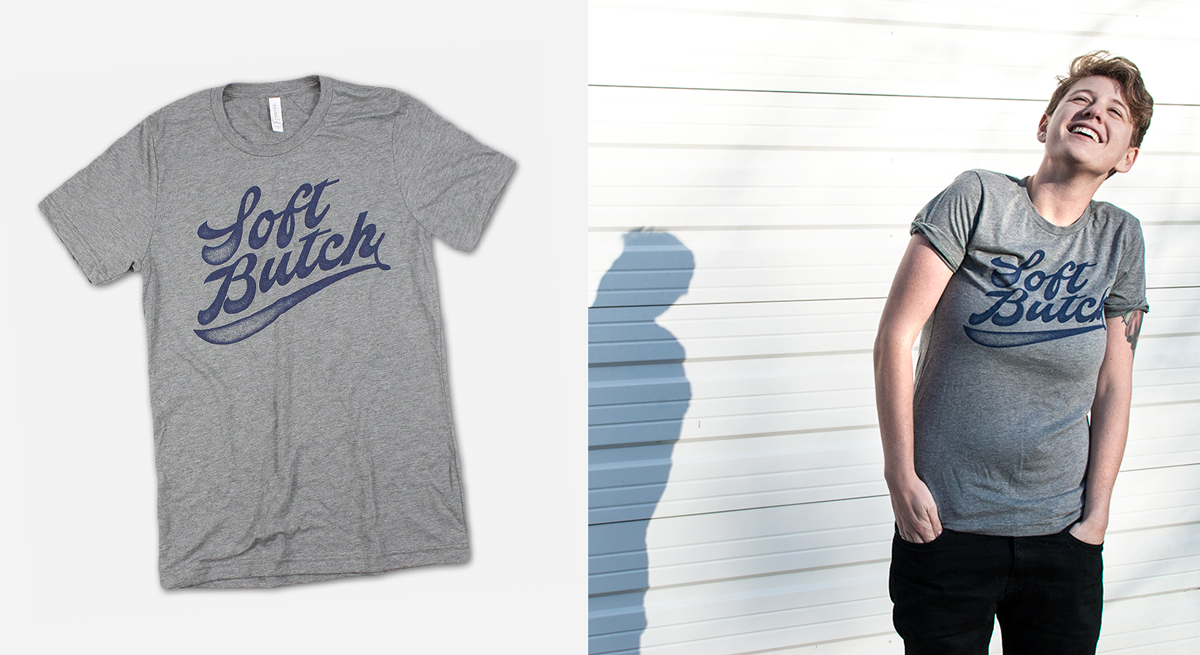 ---

Oh, and FYI, we've also replenished our stock of previously sold out enamel pins. The misandrist, butch please, and they/them pronoun pins are back!