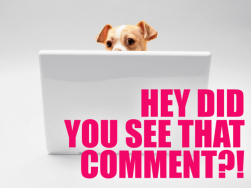 Hi, pals! It's Friday the 13th. Let's do something festive, like hexing the President!
This week, Reneice made tahini-swirled brownies.
Christy shared this amazing piece from her journey to parenthood.
Vanessa wrote this amazing ode to Natalie Imbruglia. (Just kidding, it's even better than that.)
Over in the Steven Universe…universe, RUBY AND SAPPHIRE GOT MARRIED!
GLOW is back – this time with more lesbian content!
This research is relevant to your interests: What Does It Mean to Be a "Bottom" or "Submissive" in Lesbian Sex?
Love safer sex, but frustrated by dental dams? These undies are for you!
And then there were your comments.
---
On Like Rabbits:
The Somewhere Out There Award to Monique:

On "Steven Universe" Makes History, Mends Hearts in a Perfect Lesbian Wedding Episode:
The D'Awwww Award to birobot:
On What Does It Mean to Be a "Bottom" or "Submissive" in Lesbian Sex?
The Public Good Award to shamblebot:

And the Sticky Things Award to Deli Twotone: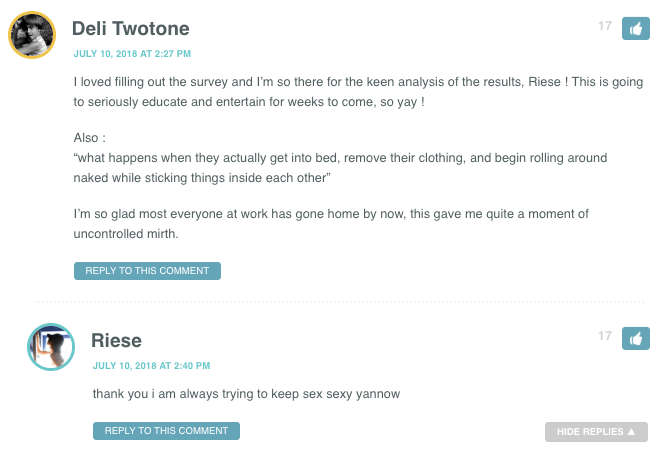 On No Filter: Hayley Kiyoko Takes a Dreamy, Potentially Romantic Desert Vacation:
The Nanettesecond Award to carmenc:

On Pop Culture Fix: Stephanie Beatriz Will Play Elena's Gay Aunt on "One Day at a Time":
The I'm In A Dream Award to Stef:
On 10 Floors I've Lied On, Ranked:
The Triple Threat Award to Snaelle:

And on The Dental Dam Is Overdue for an Update, and Lorals Is Offering a Sexy Alternative:
The Veneer of Respectability Award to Amanda ling:
---
See a funny or amazing comment that needs to be here? E-mail me at queergirlblogs [at] gmail [dot] com!