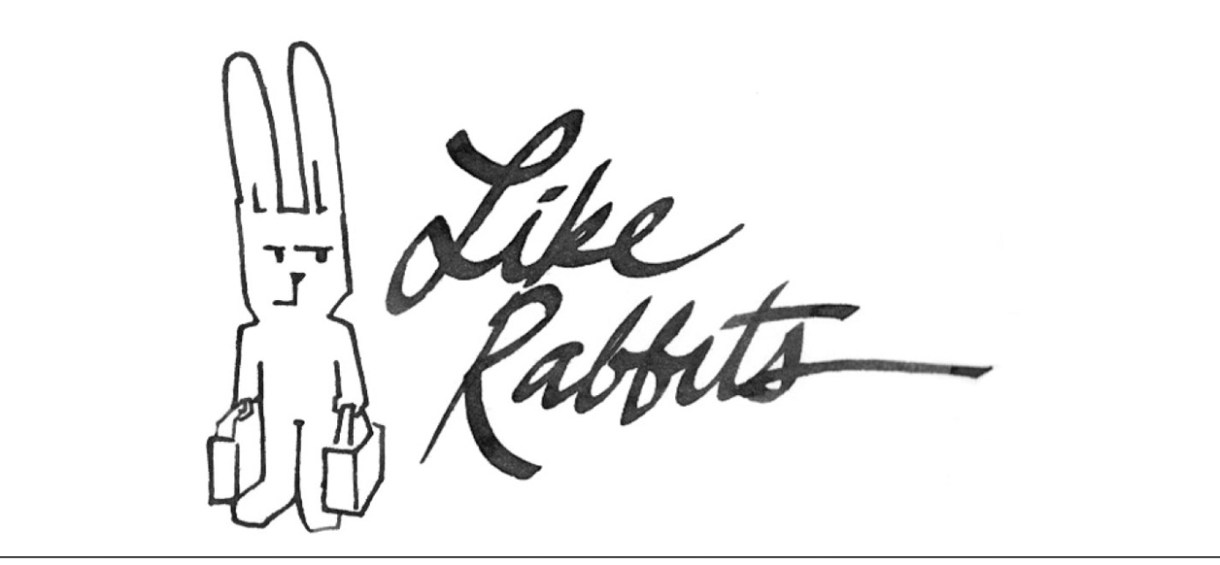 These drawings were done during the two year period that my wife, Sarah, and I were trying to get pregnant. So much has changed in my life since then. These doodles sat, almost forgotten, for almost a decade. When I pulled them out of storage, it was a window to a tough time I'd mostly forgotten.
I found the process of trying to get pregnant to be somewhat lonely. So, I've gone back and sorted these random sketches into a timeline with captions, in order to tell my version of the story: charting our journey, like rabbits, trying to make a baby.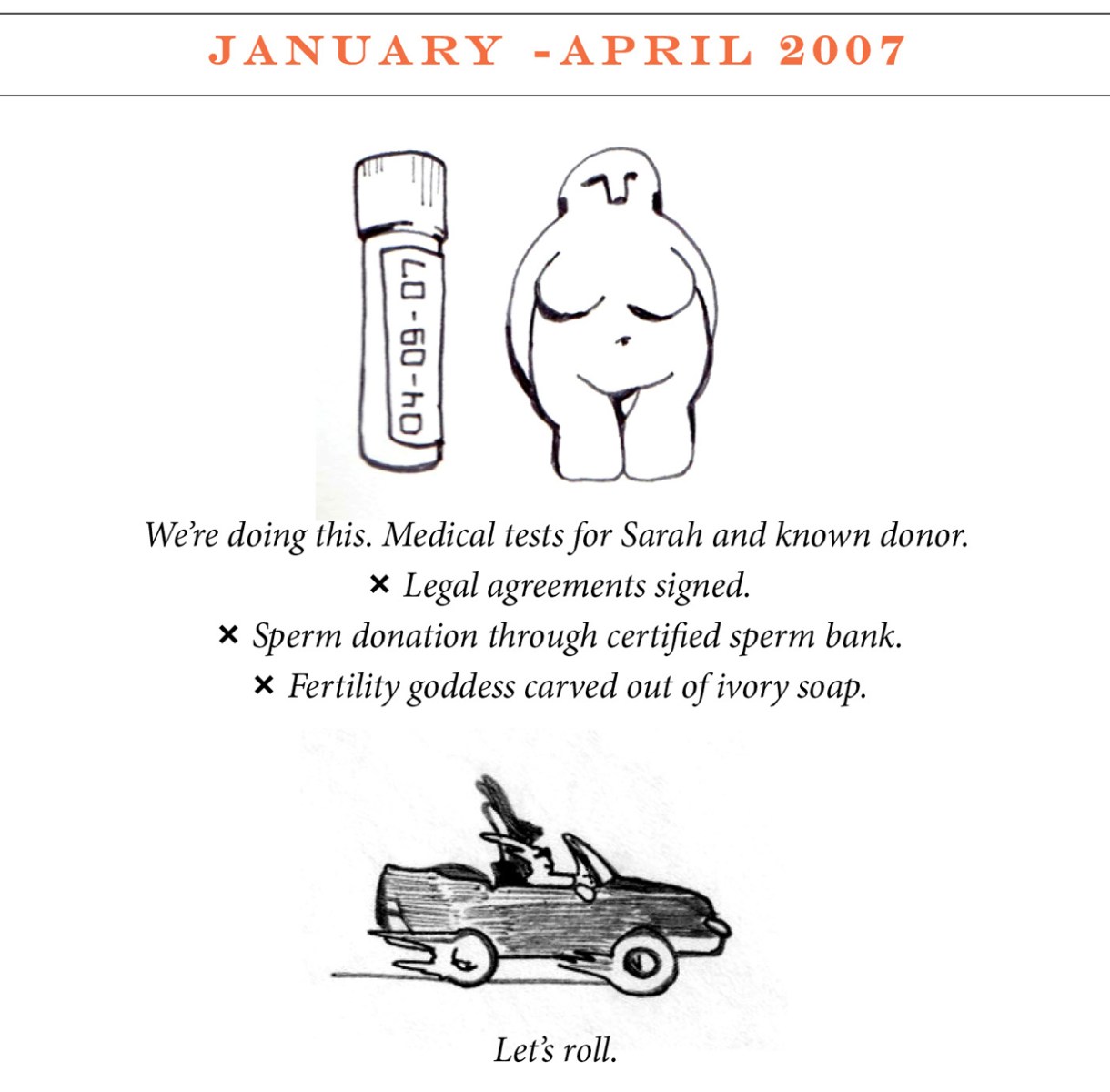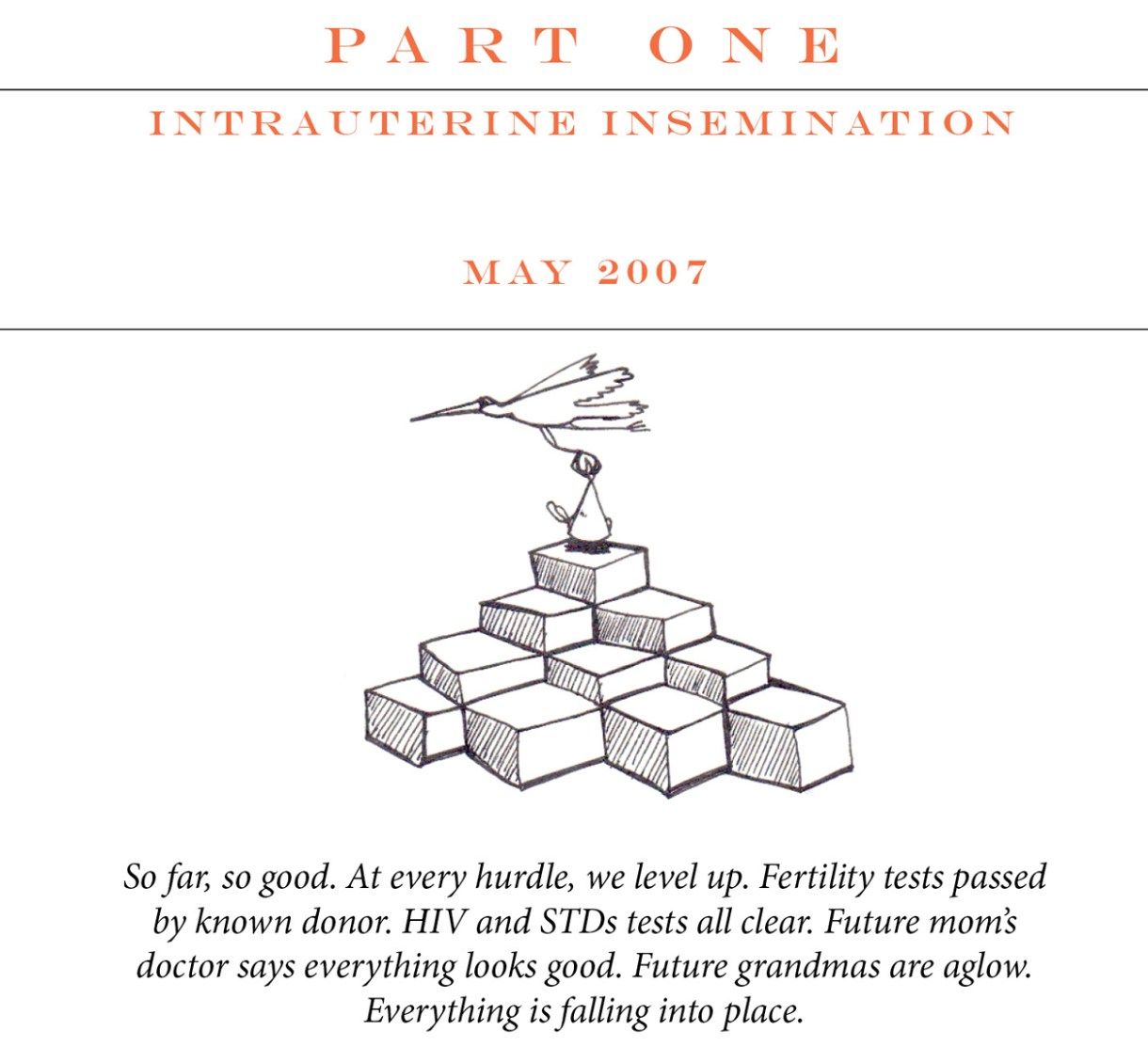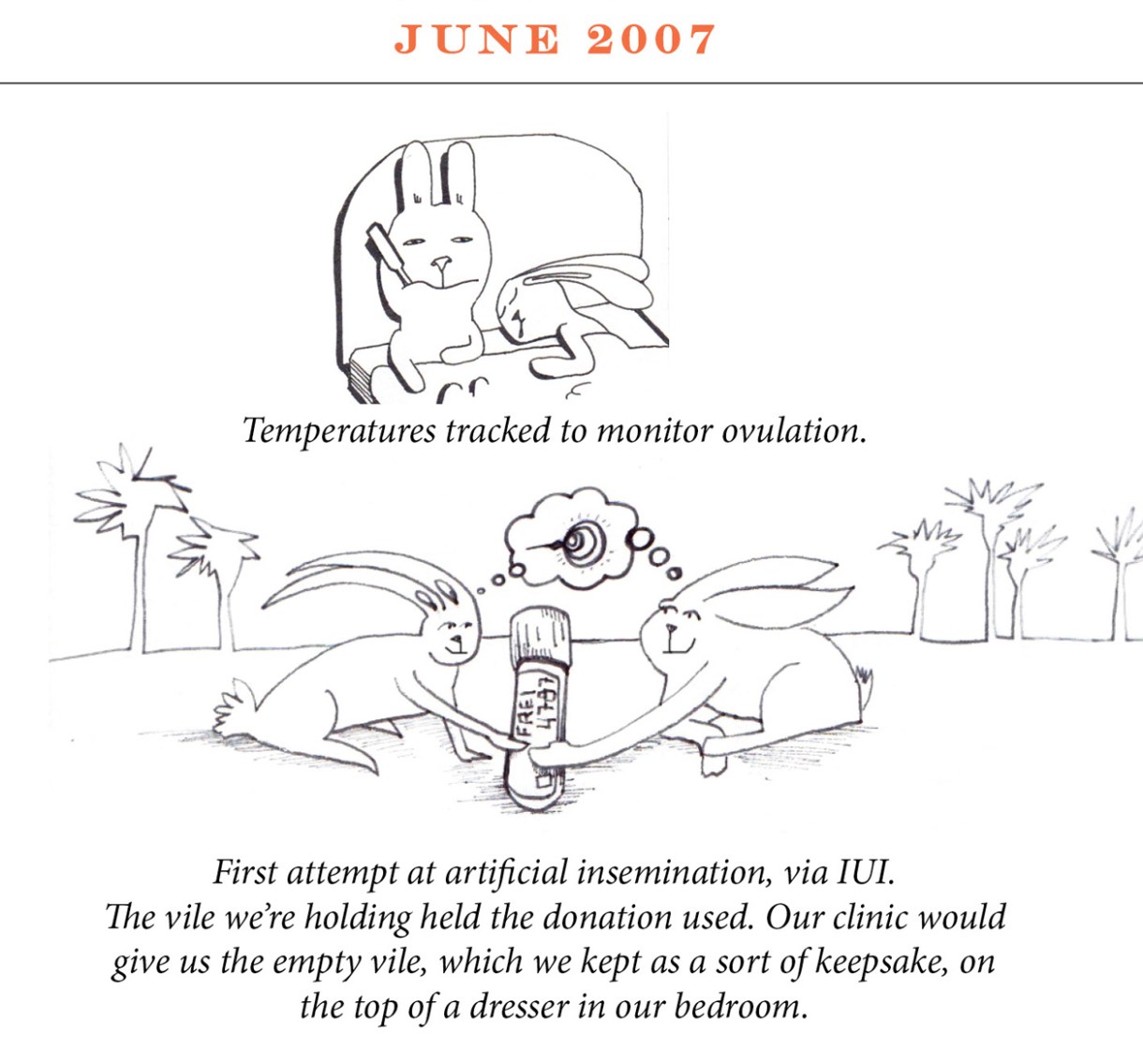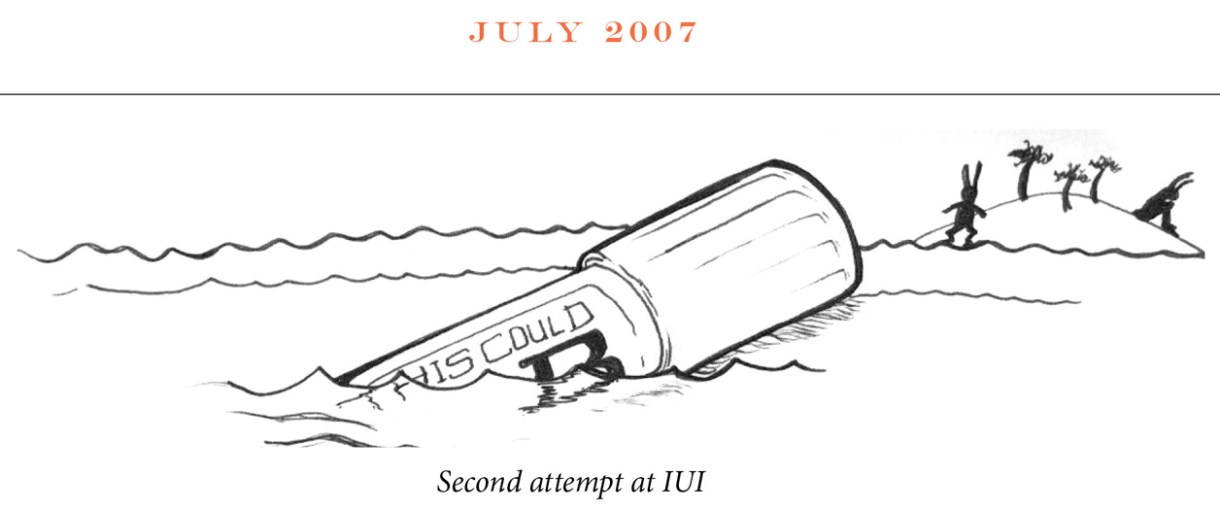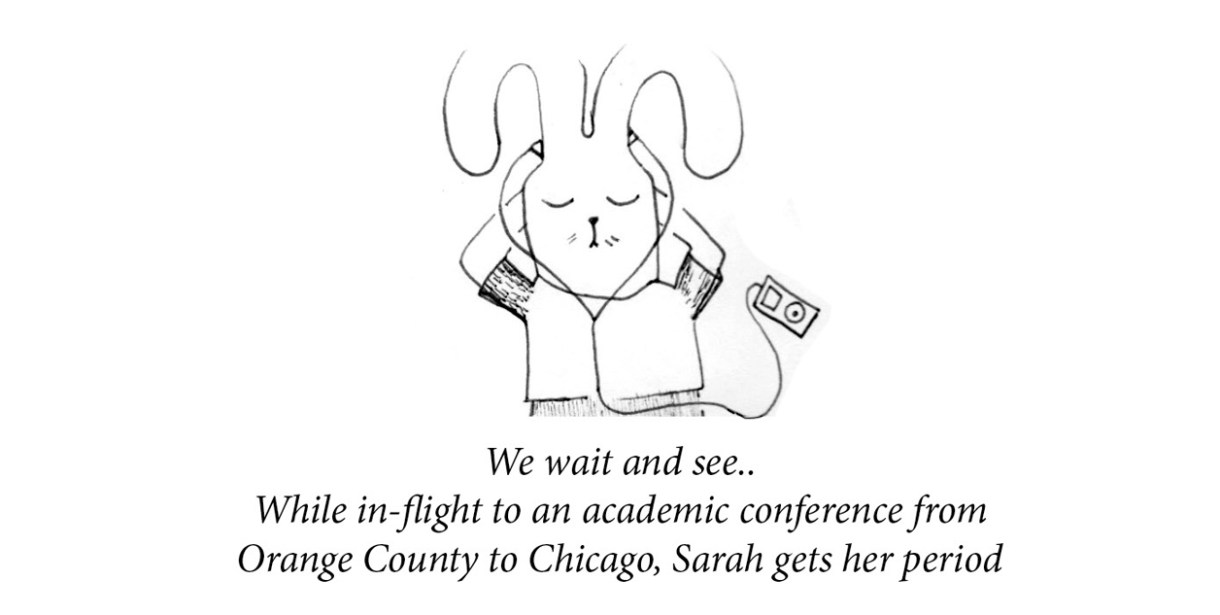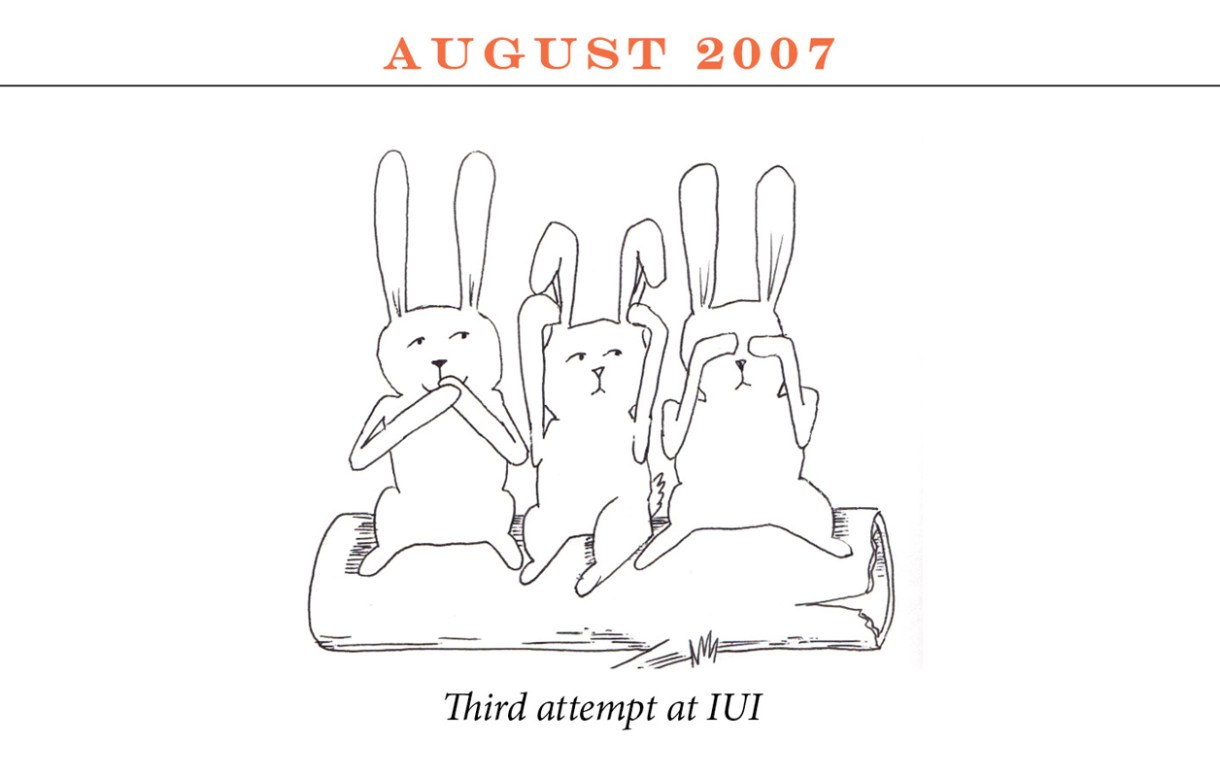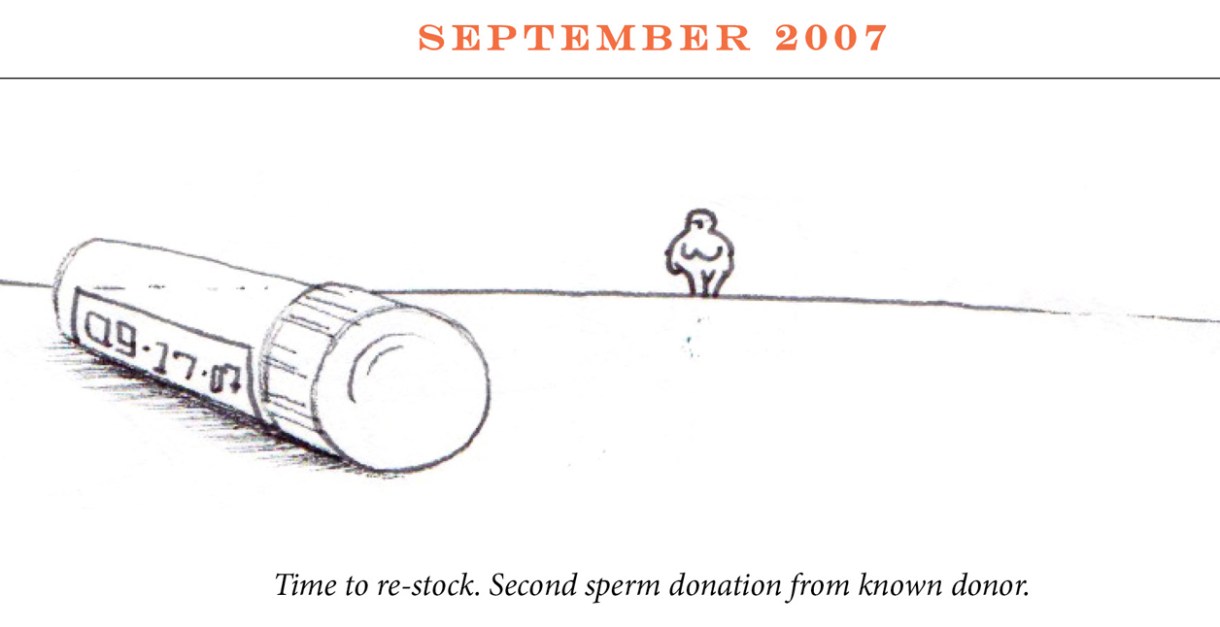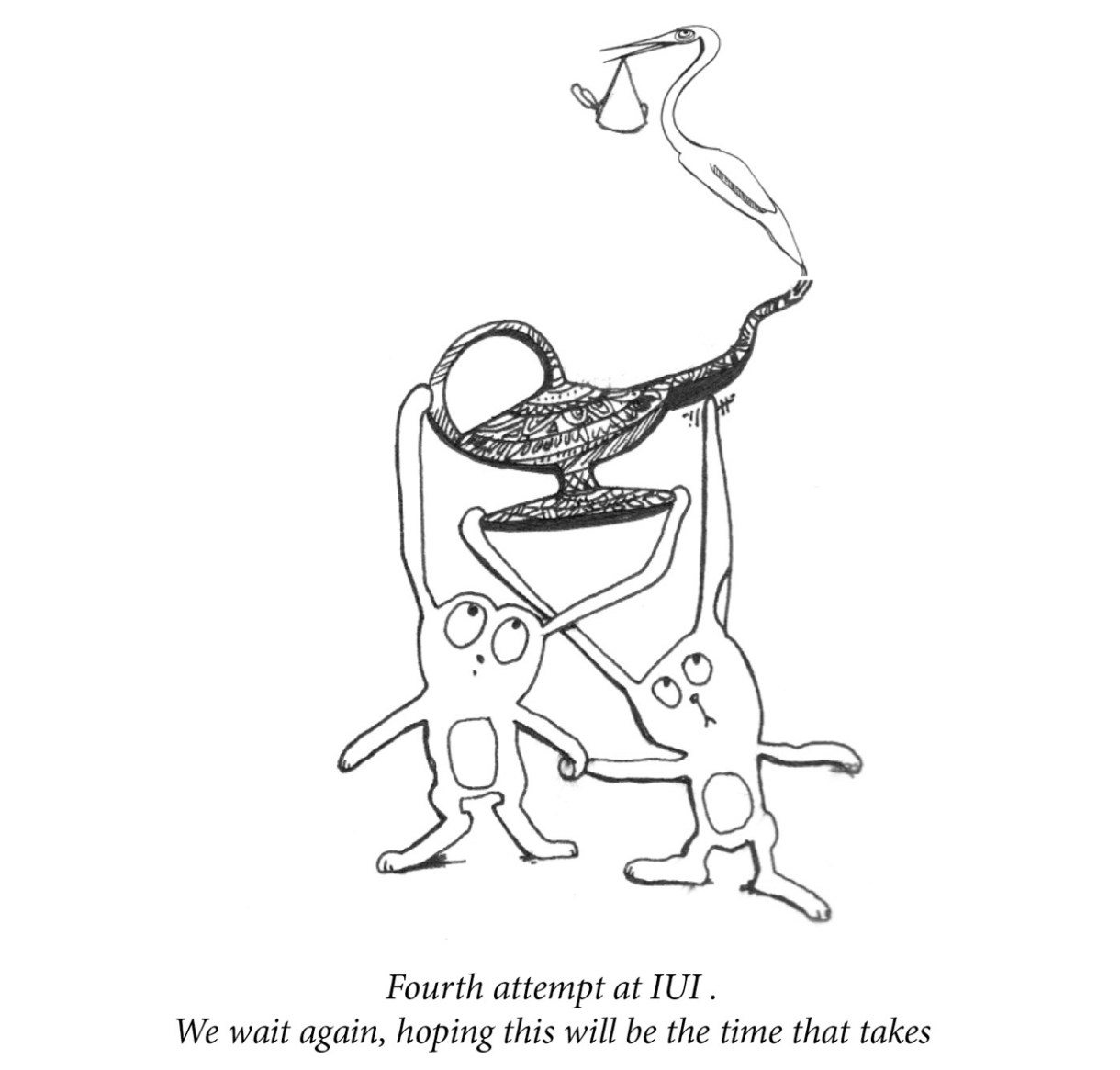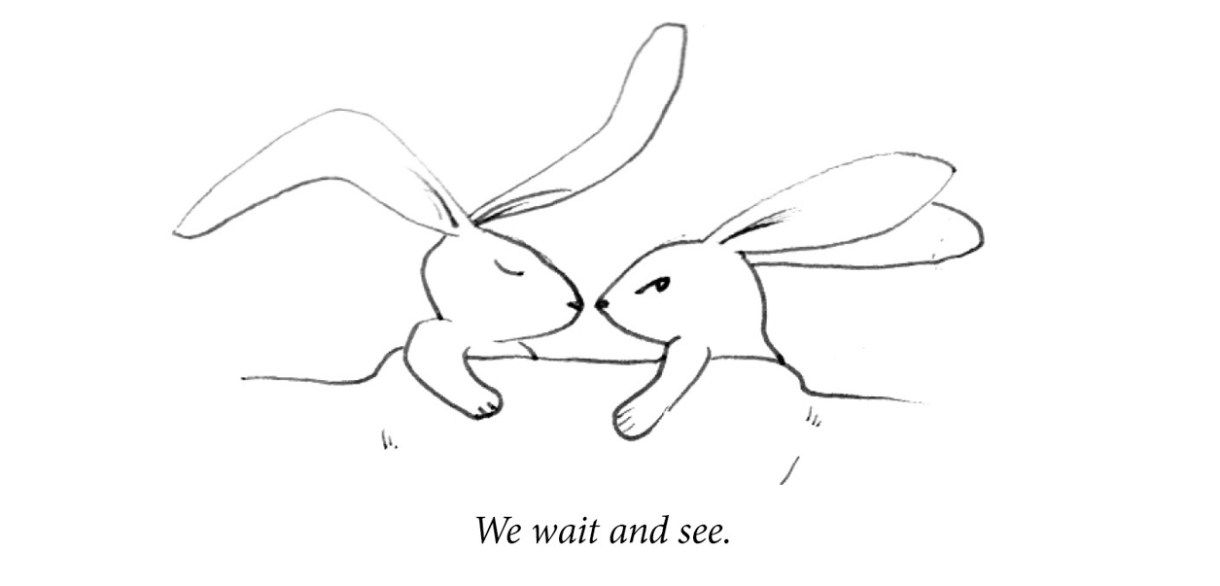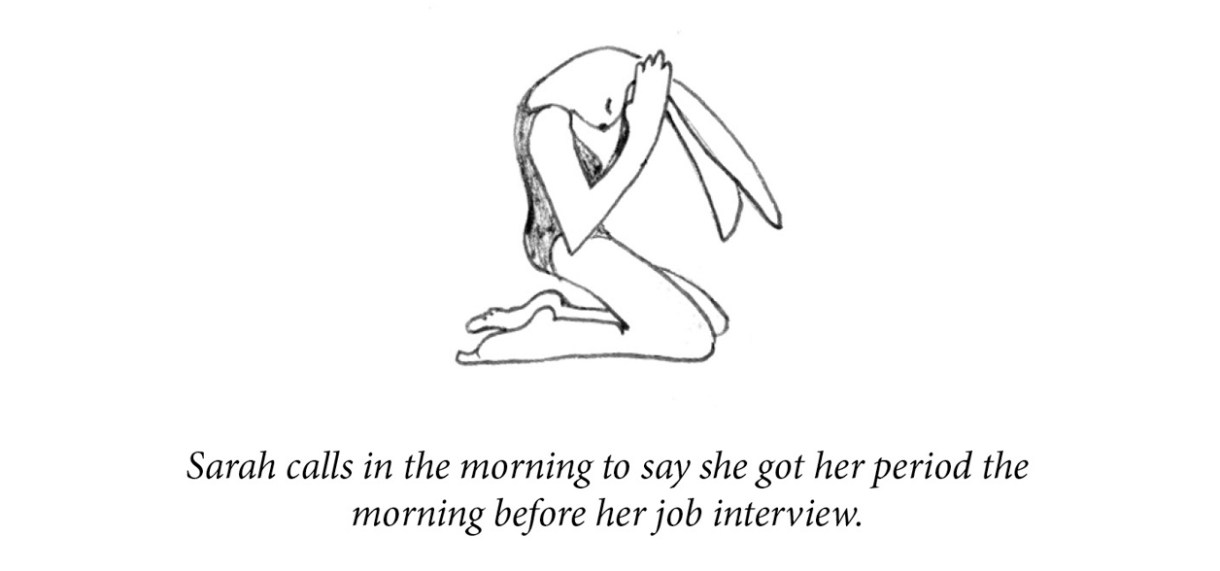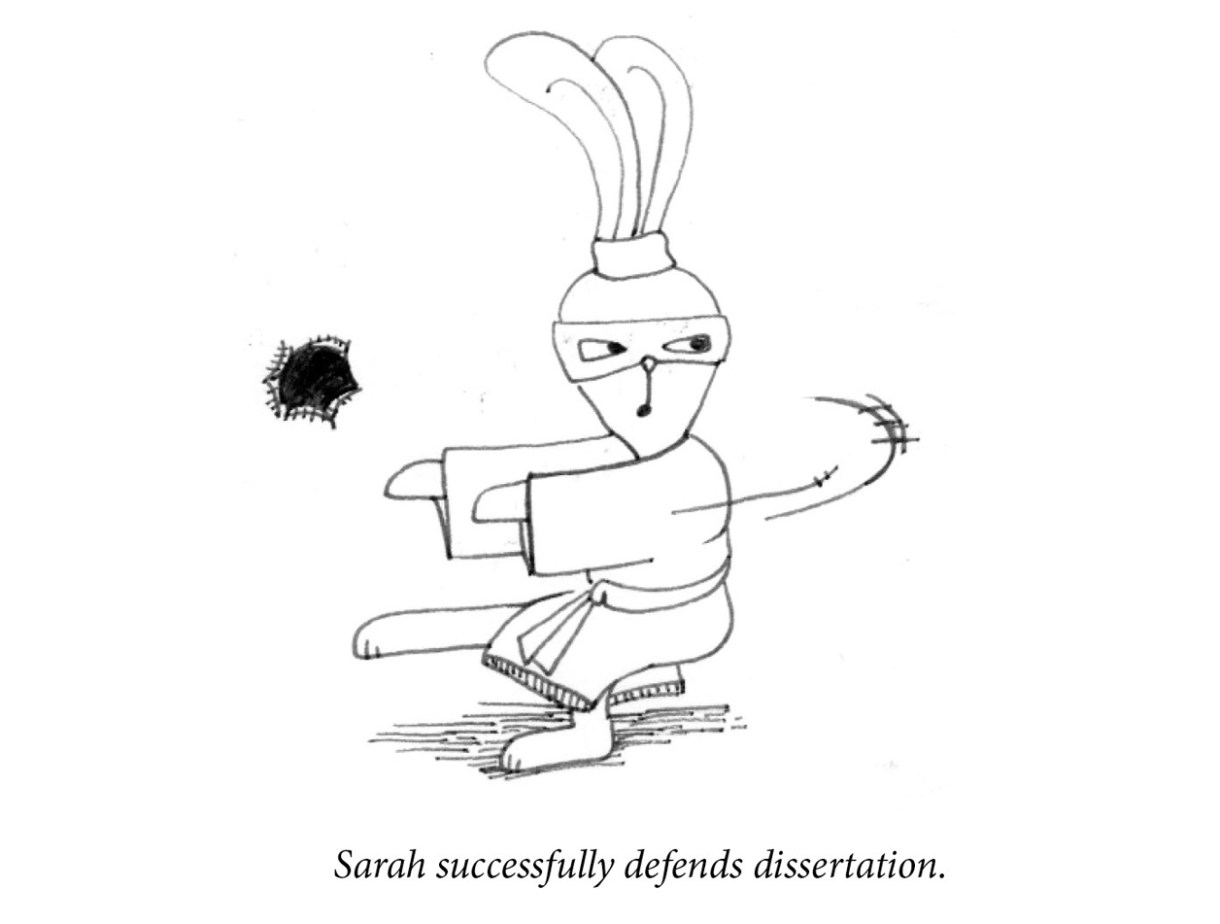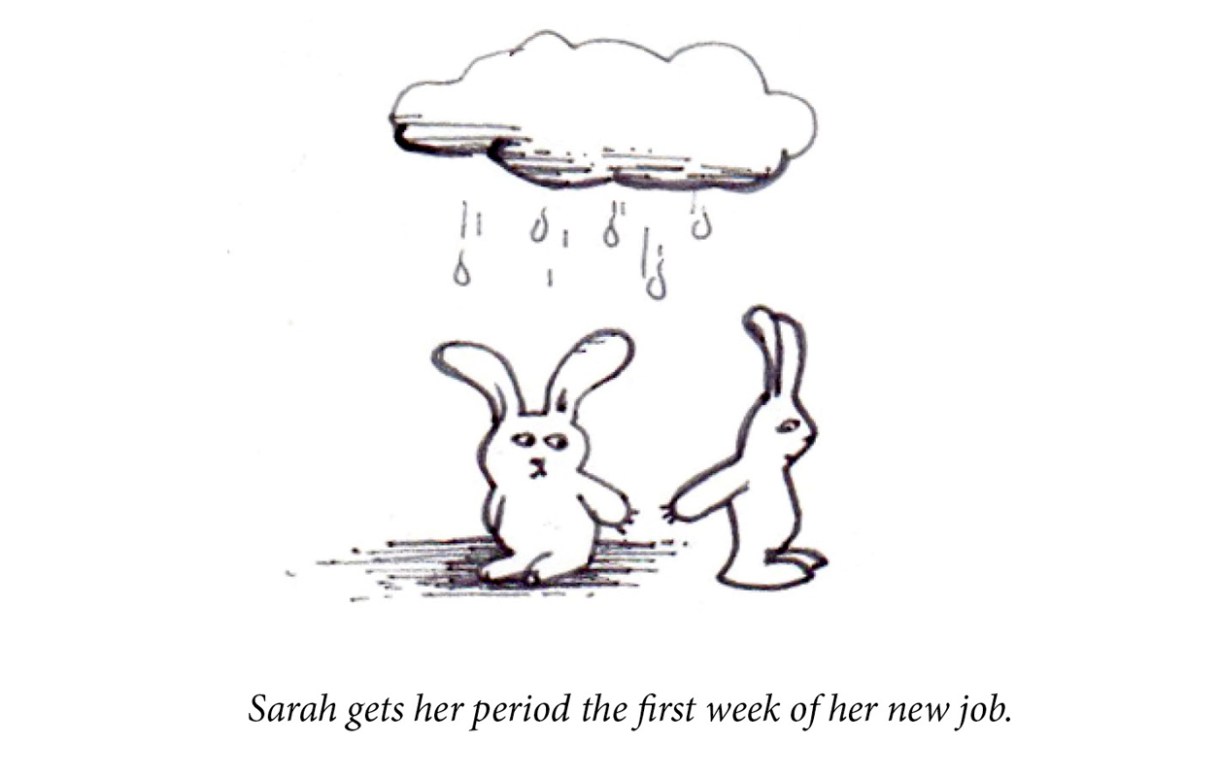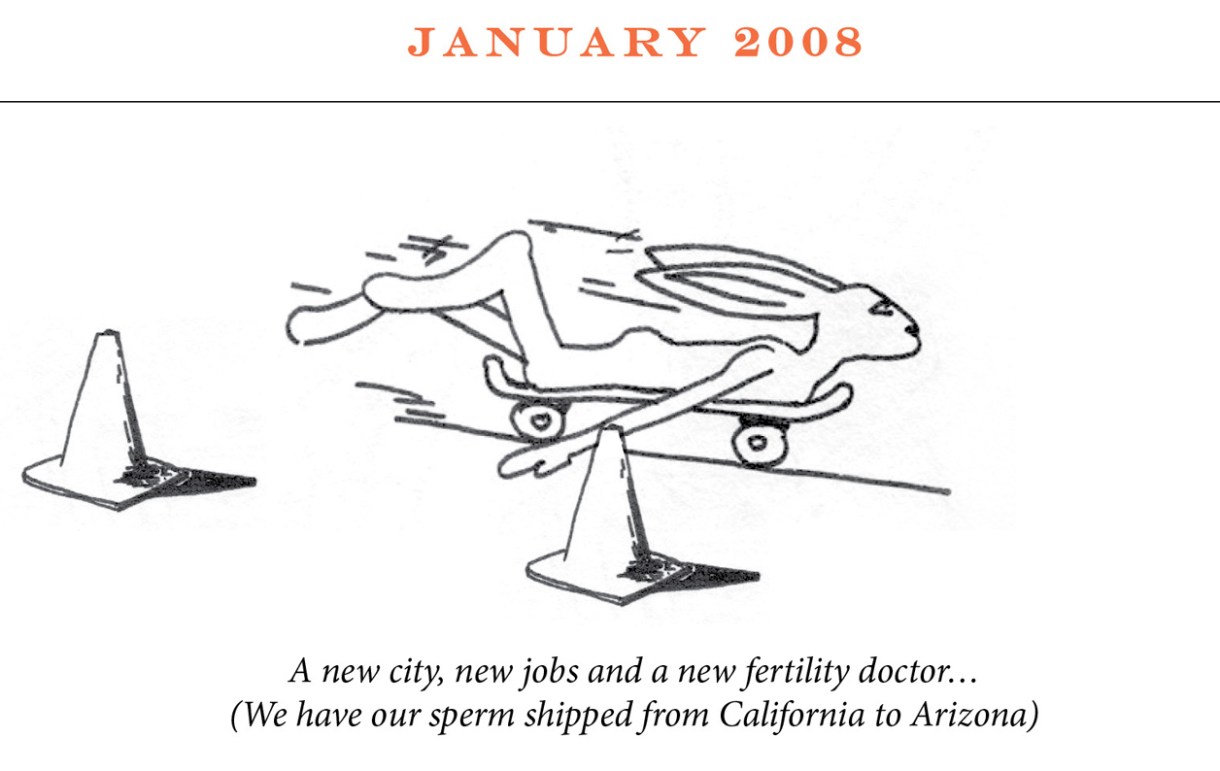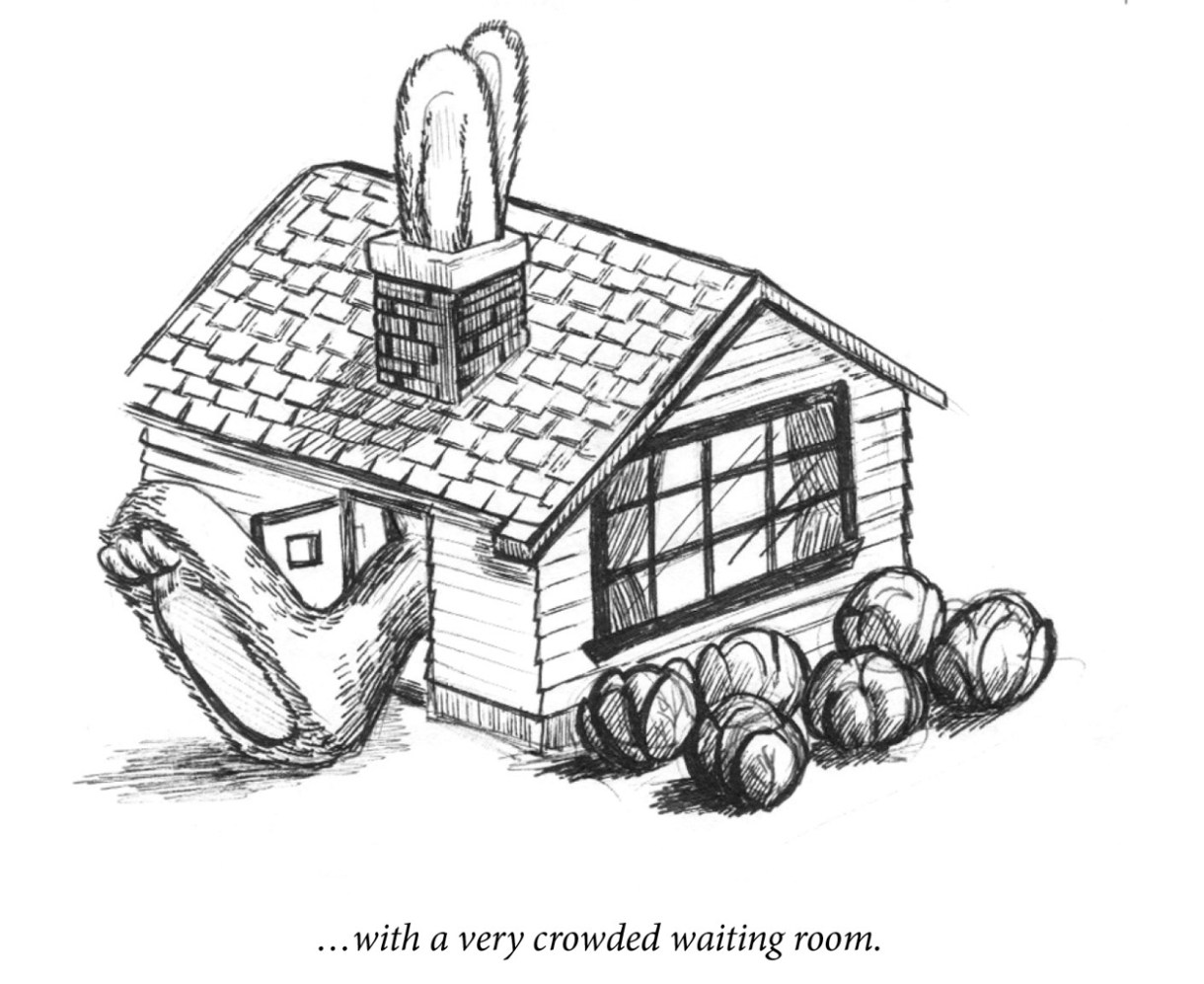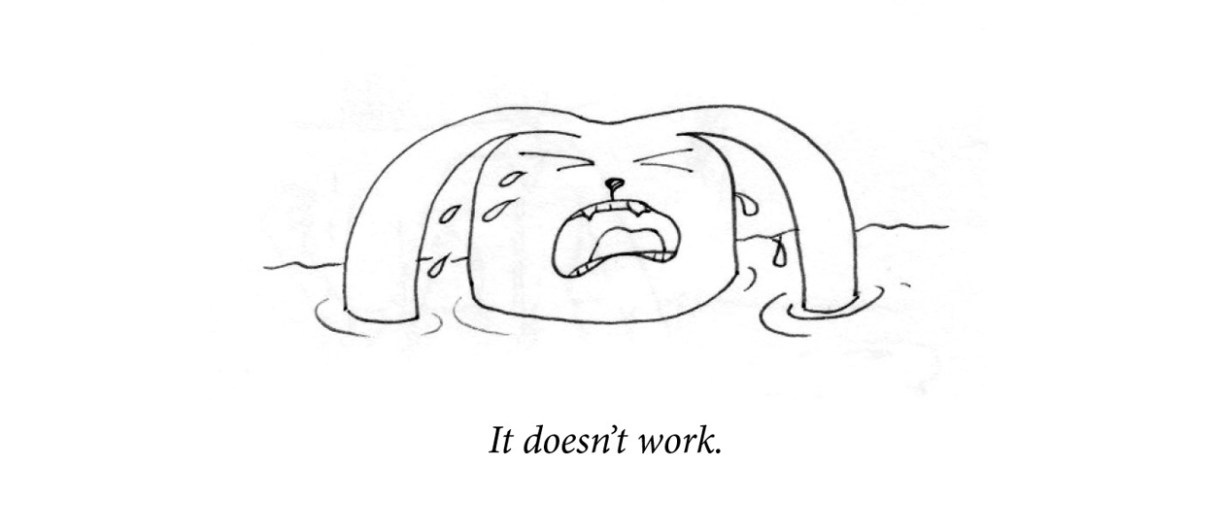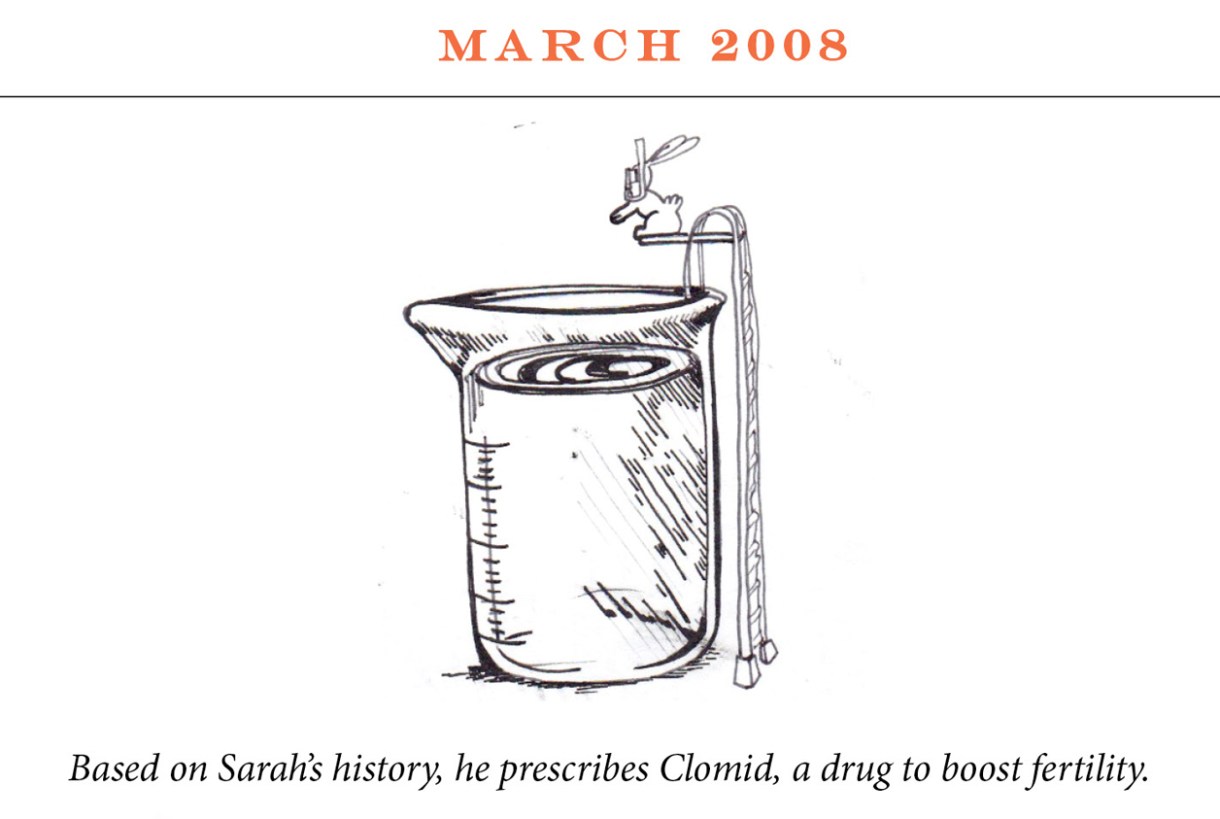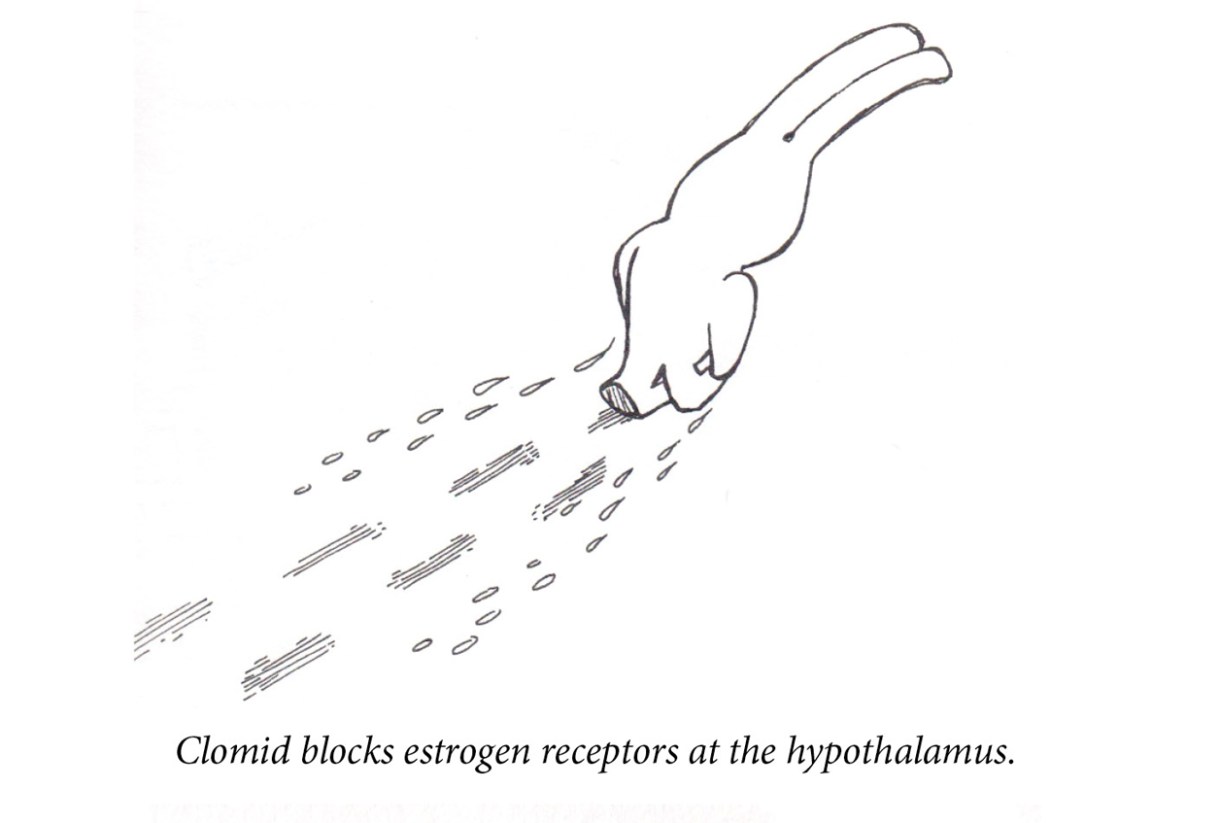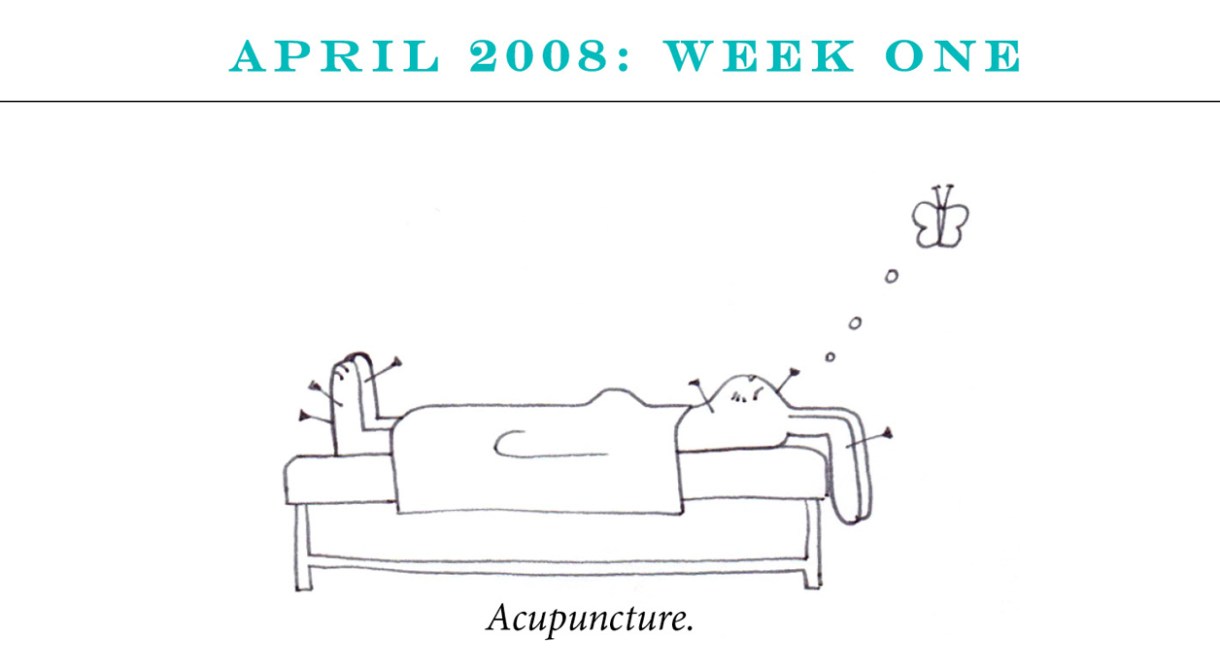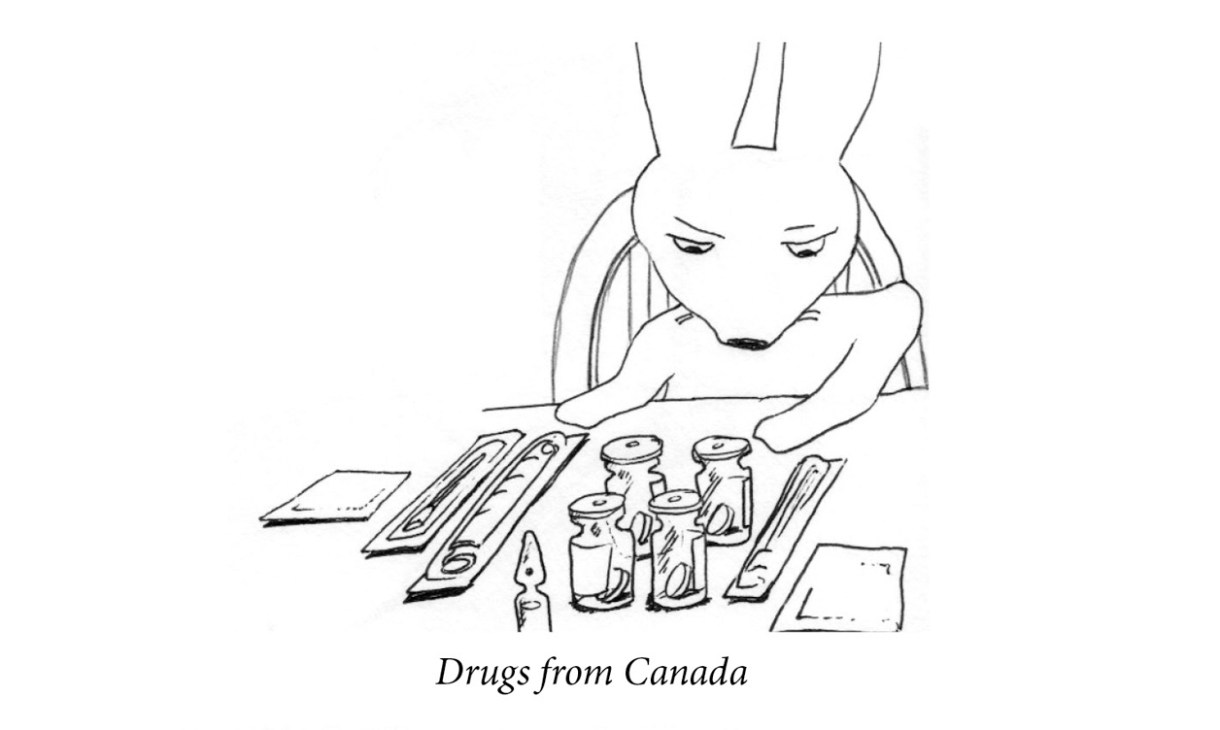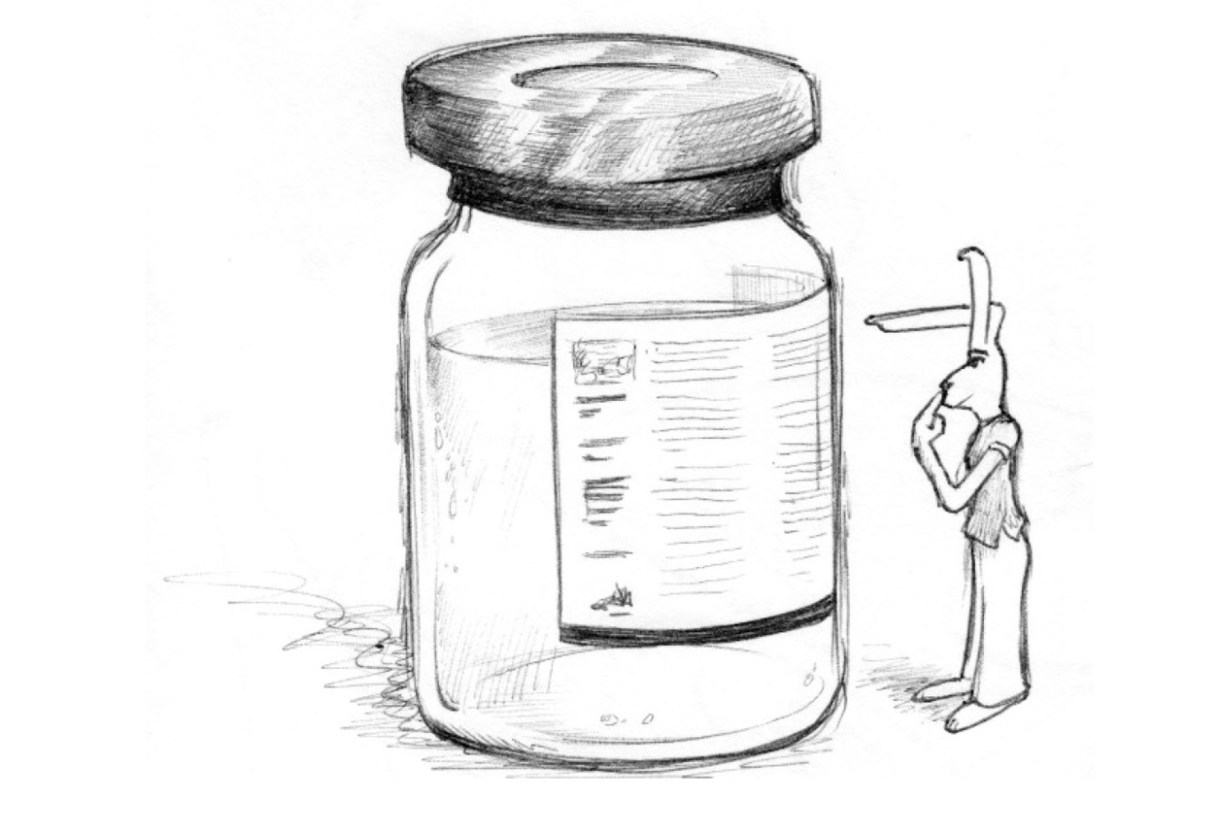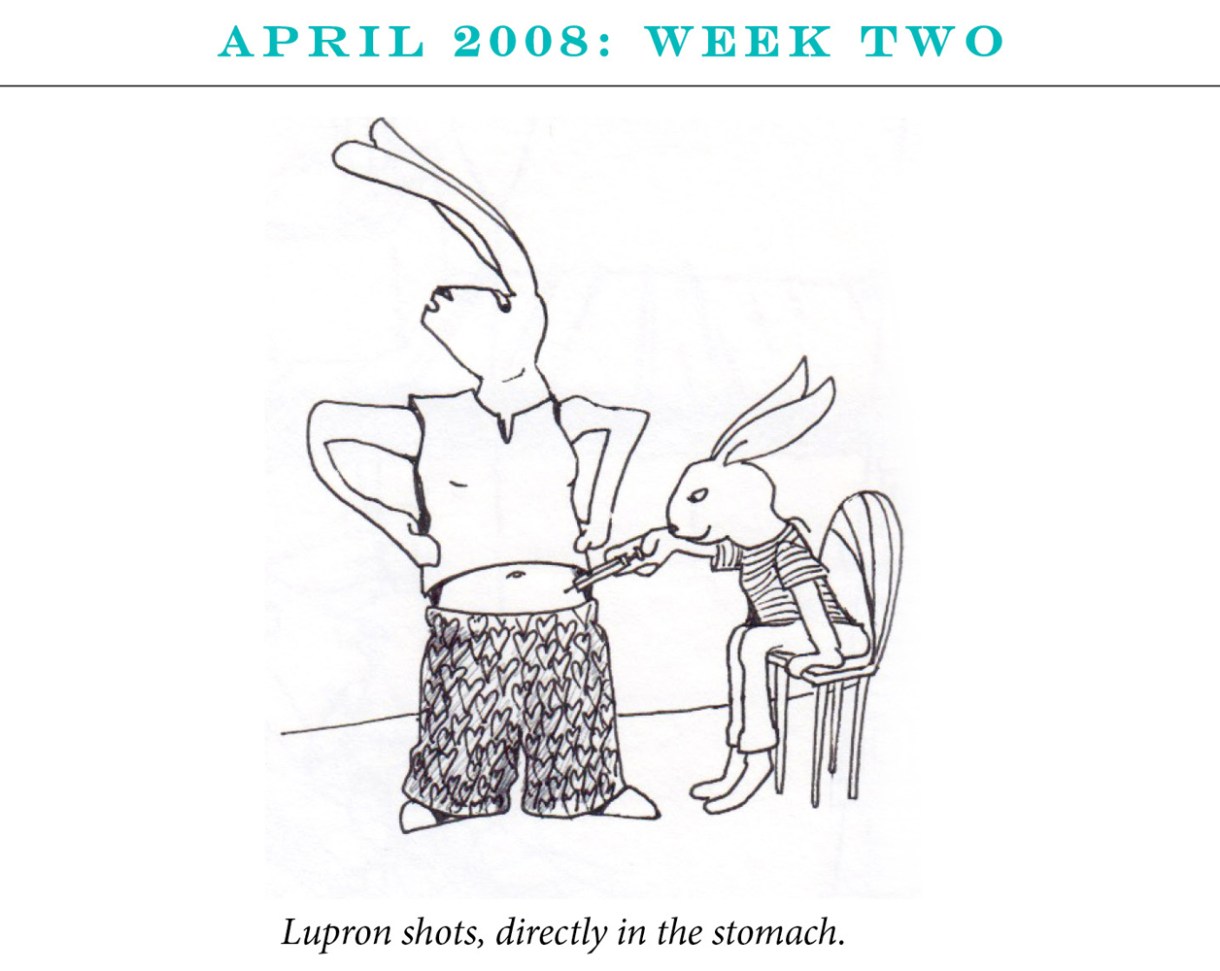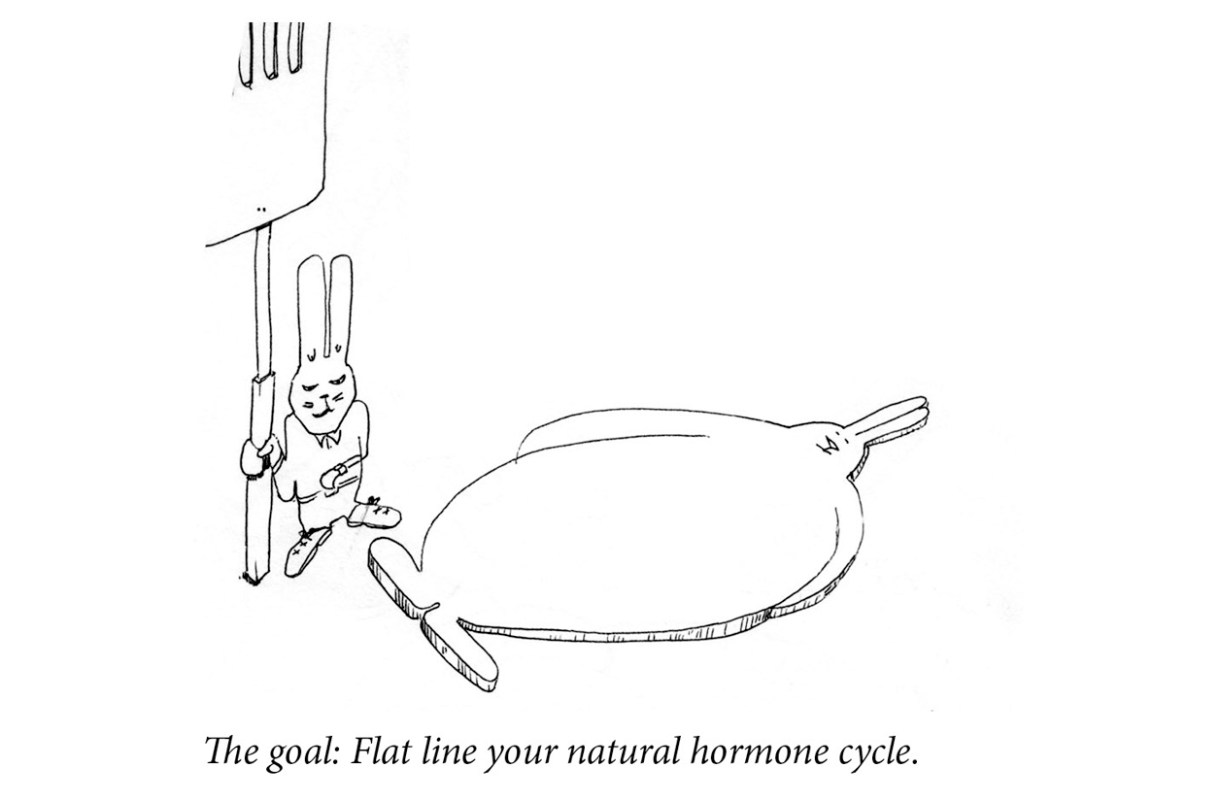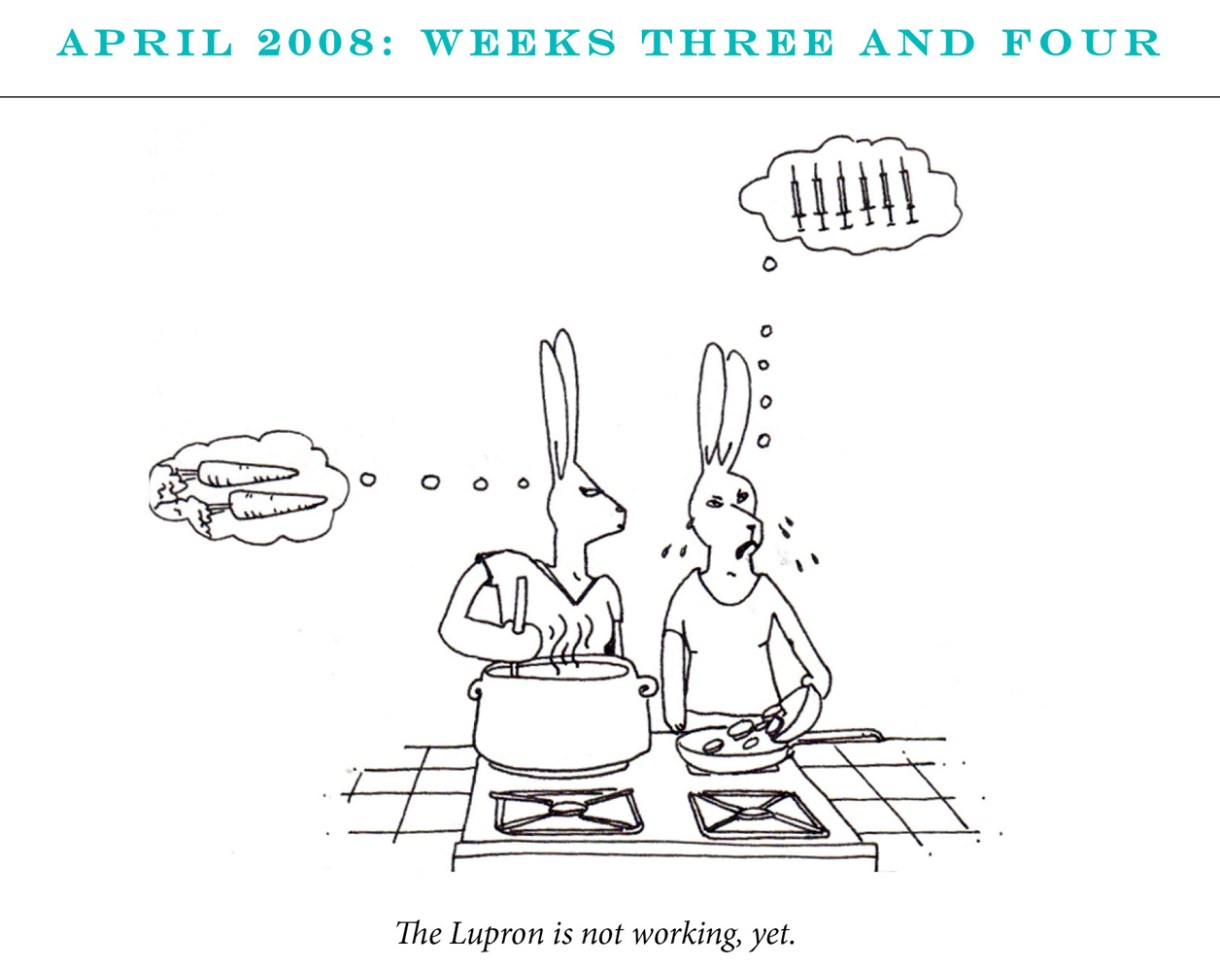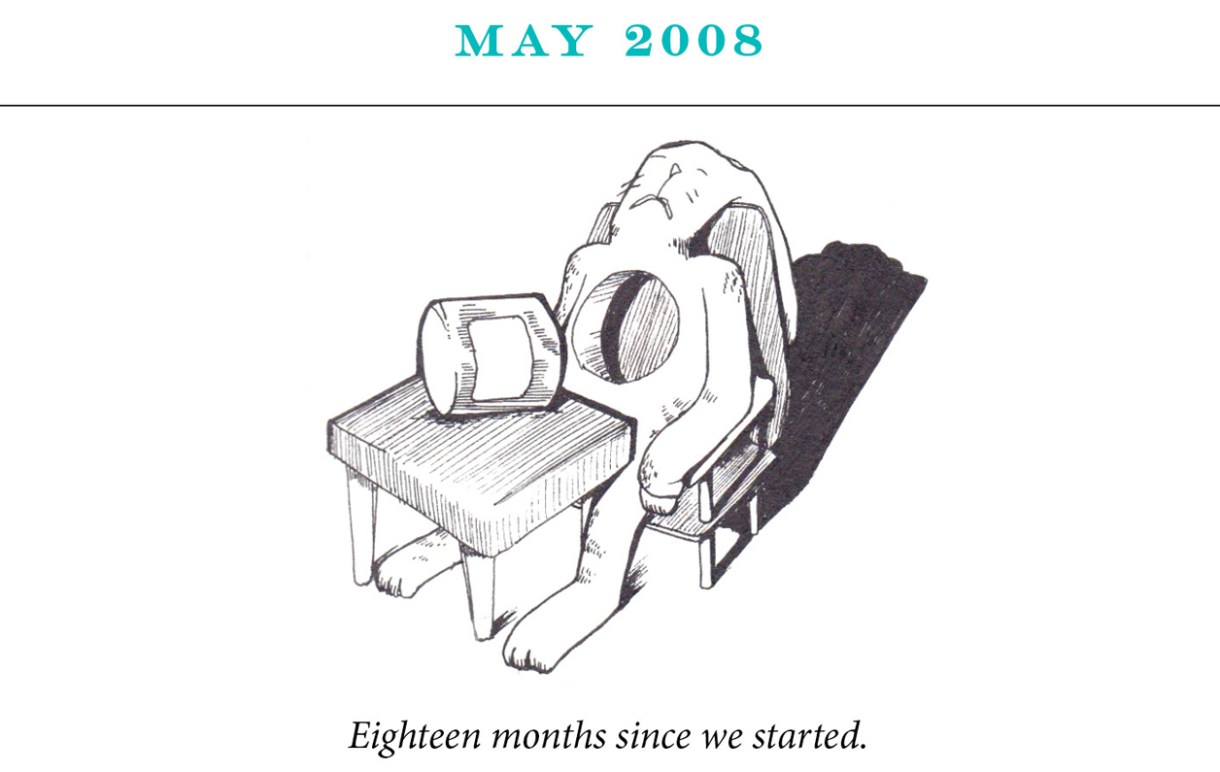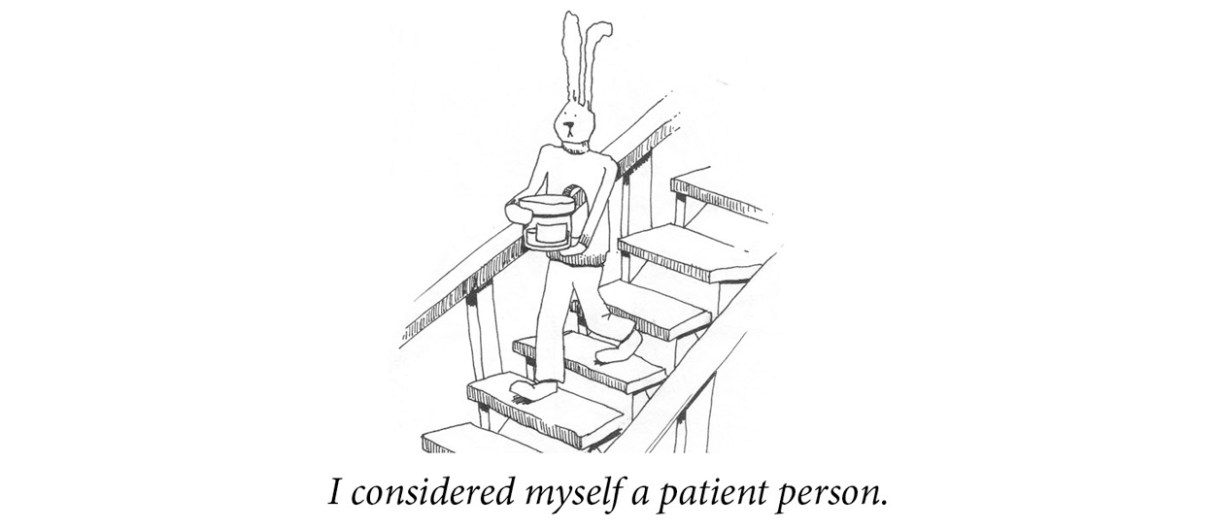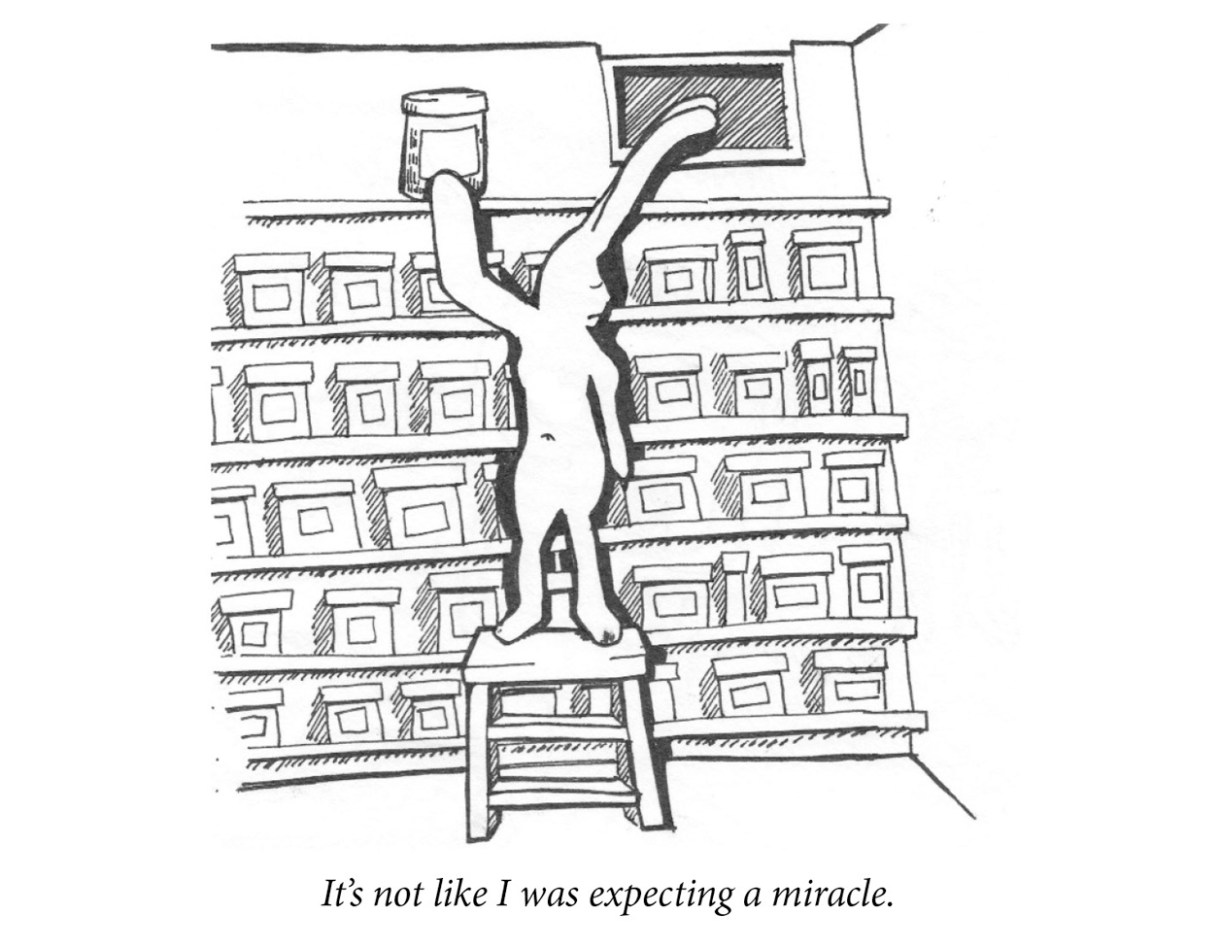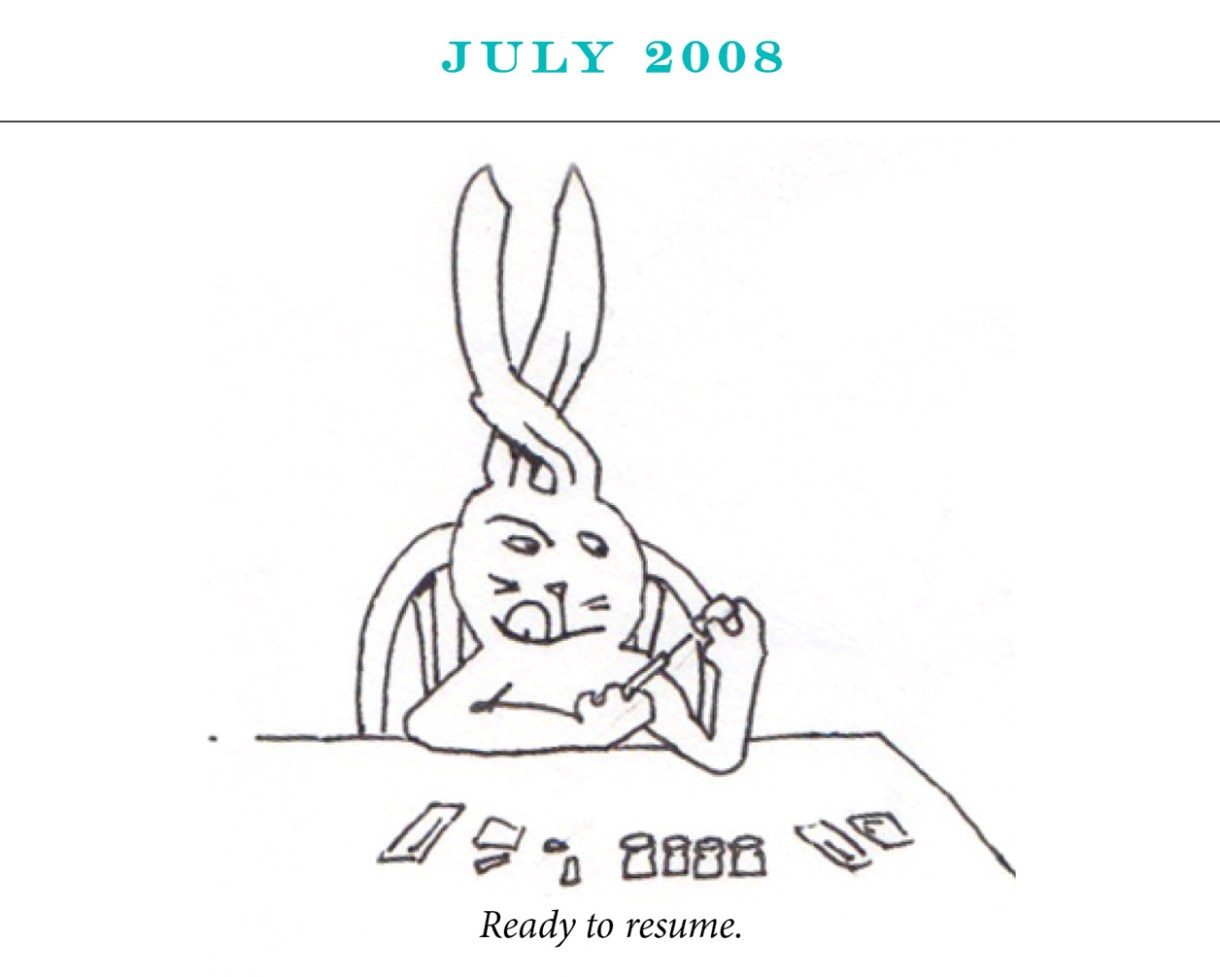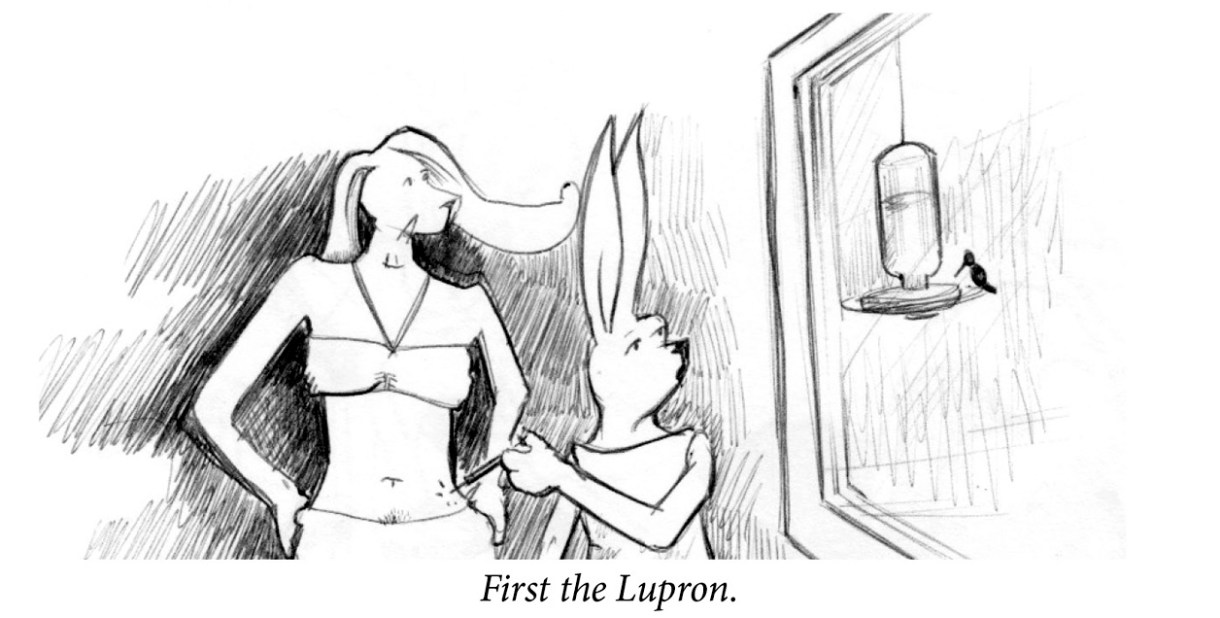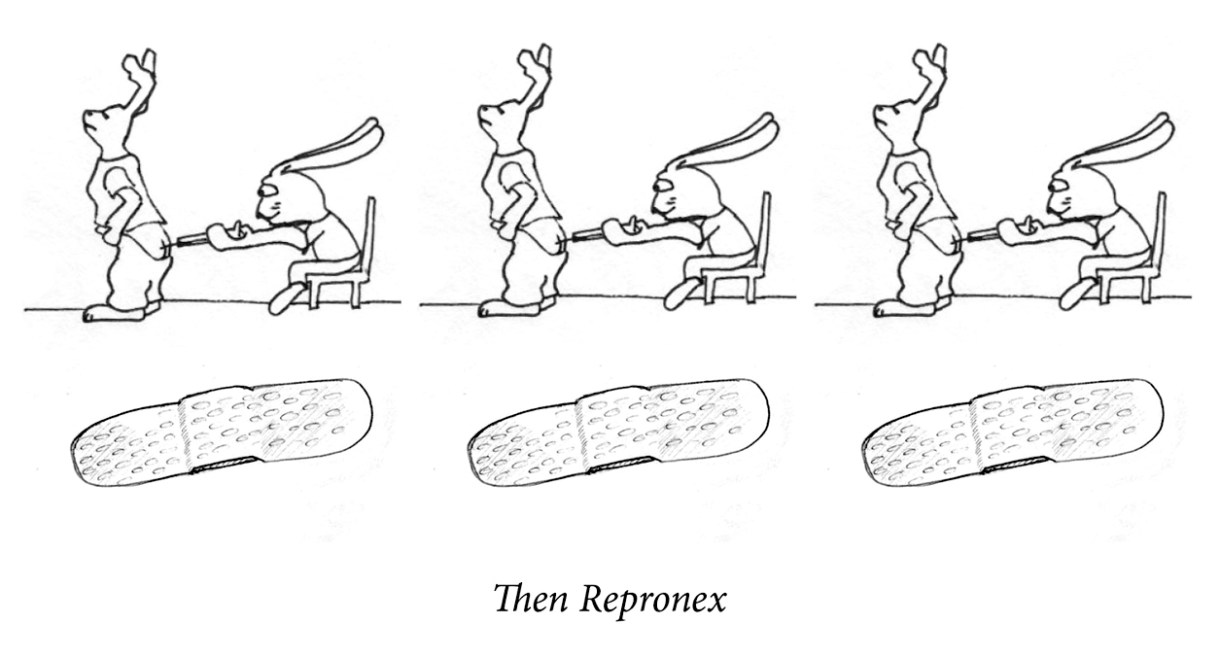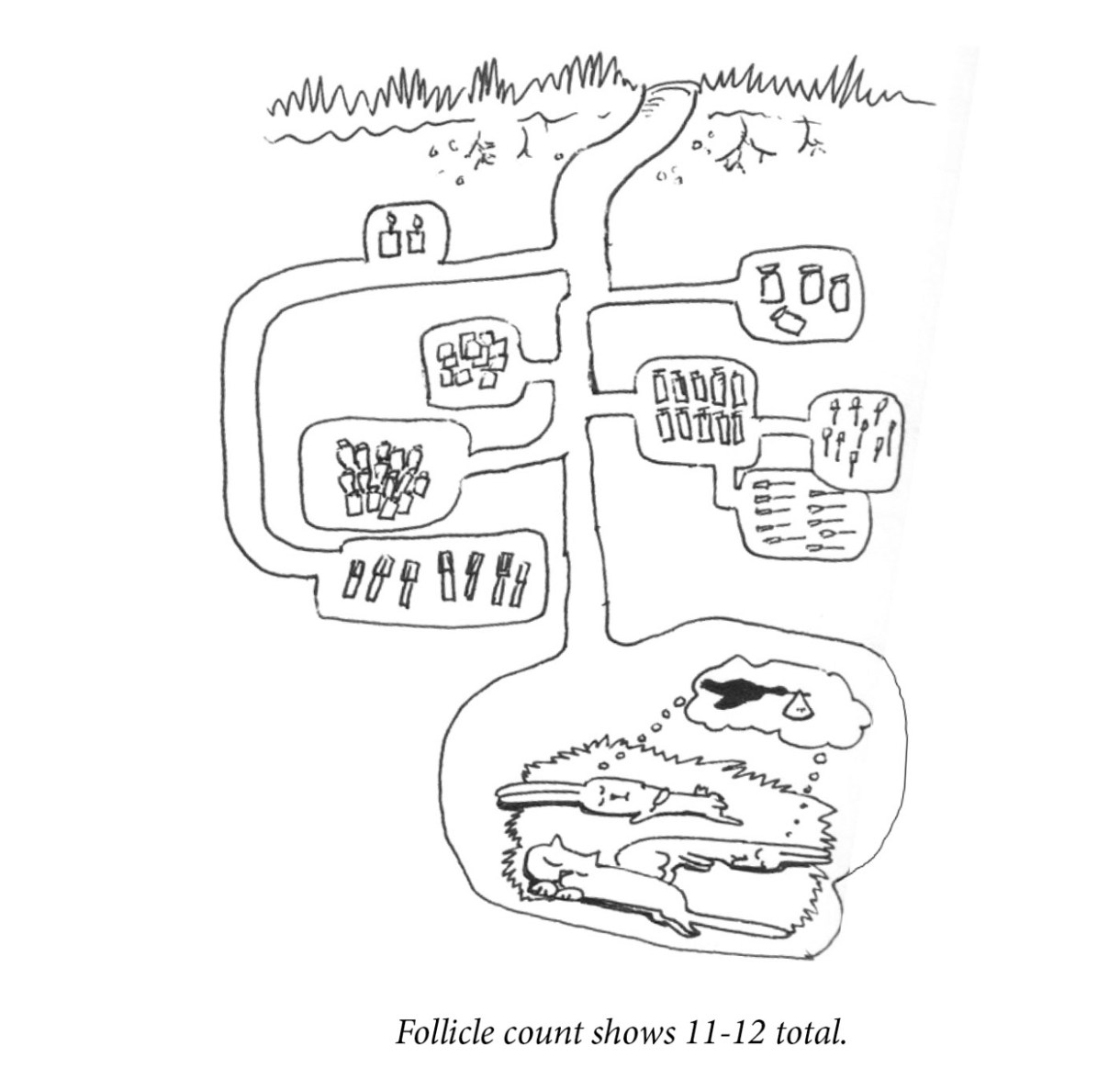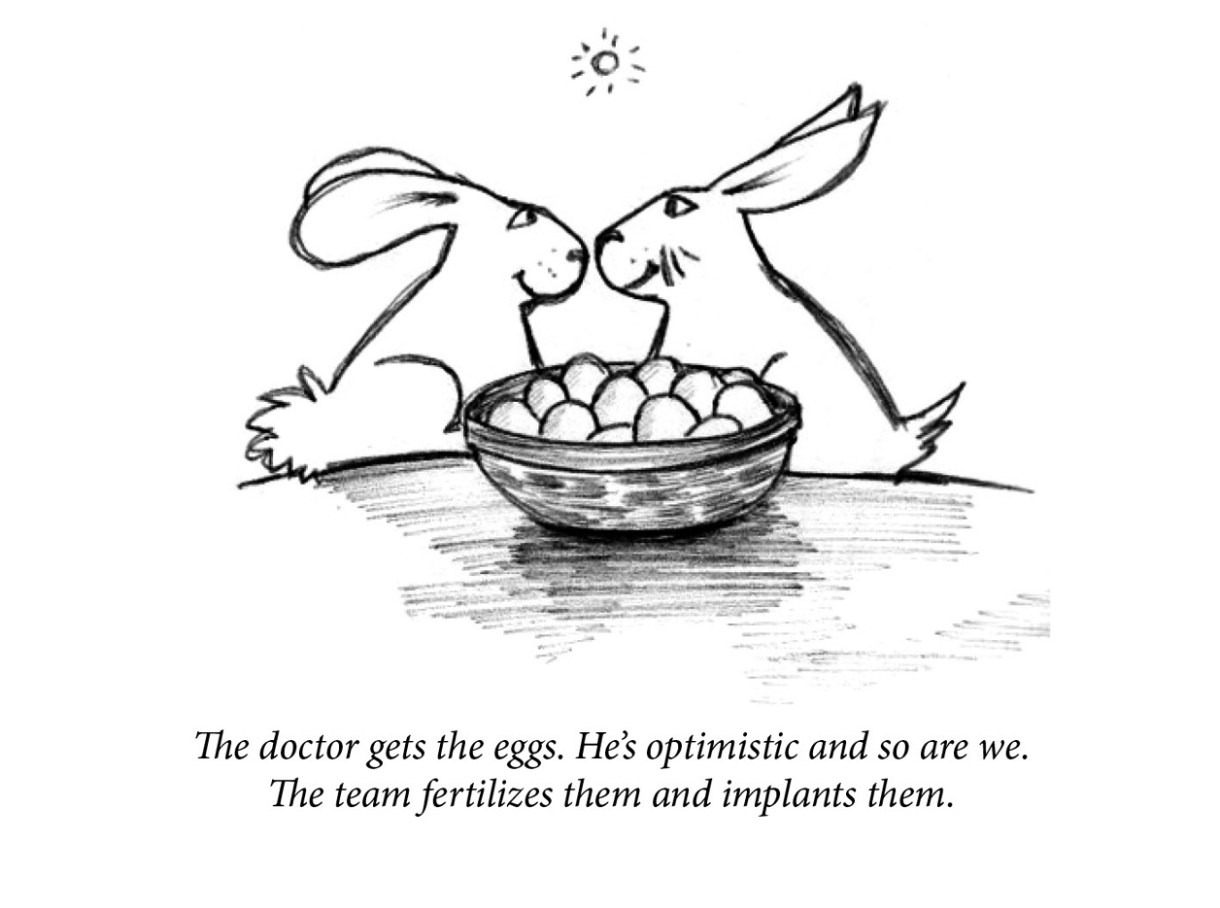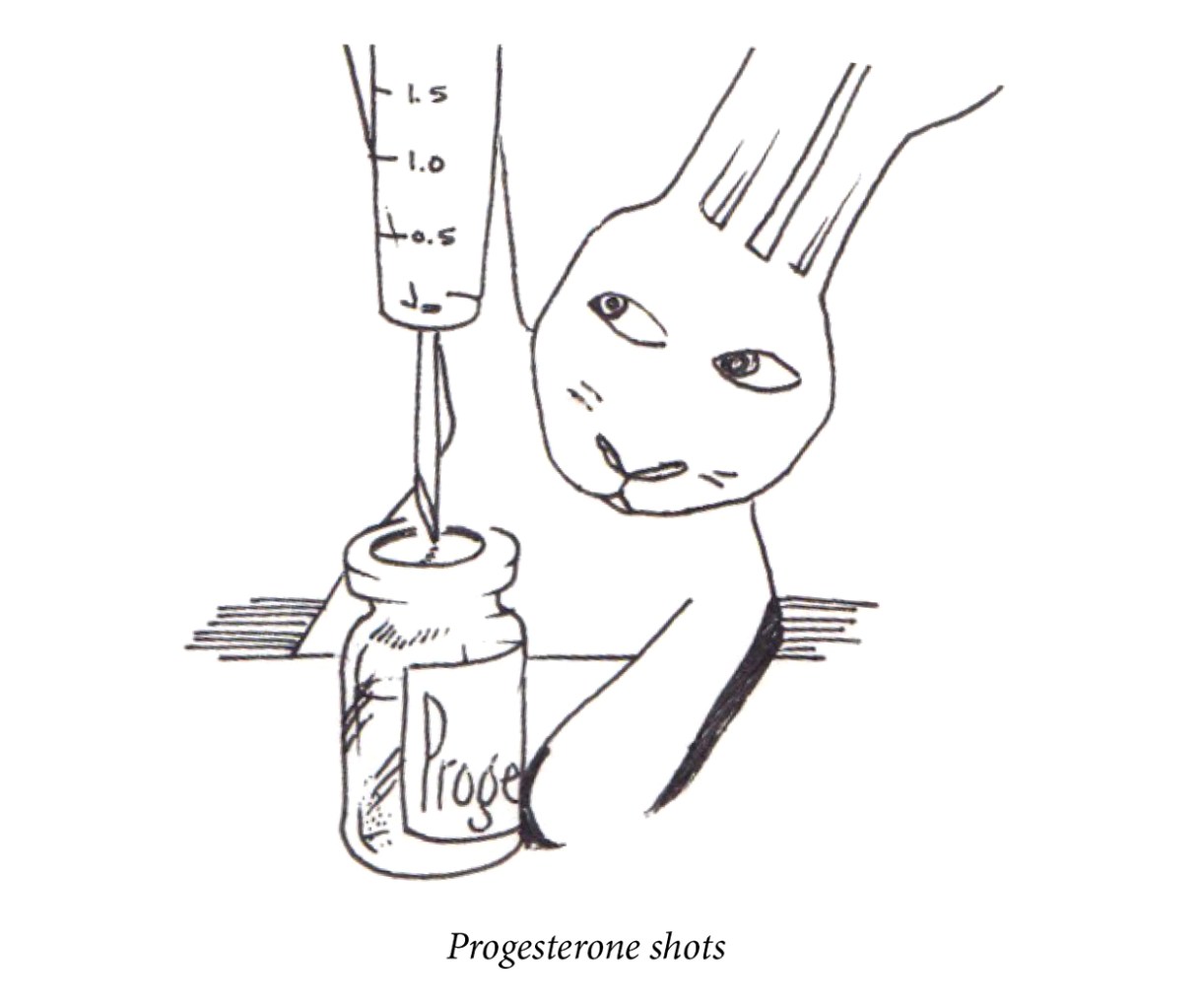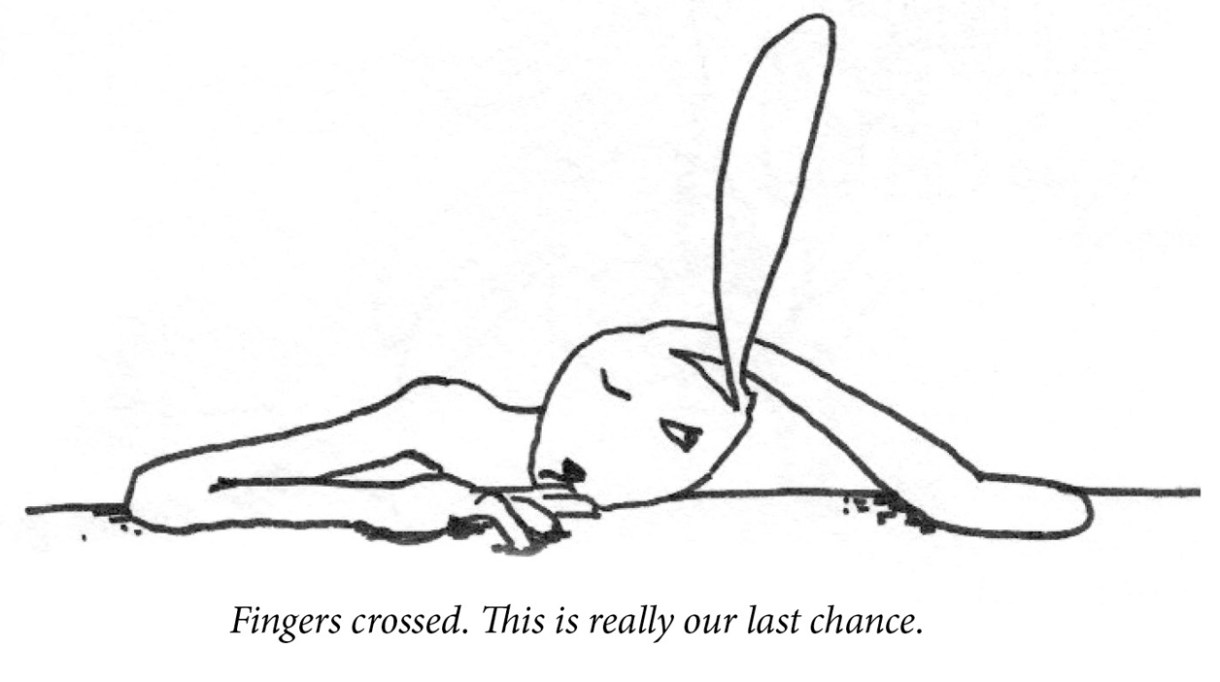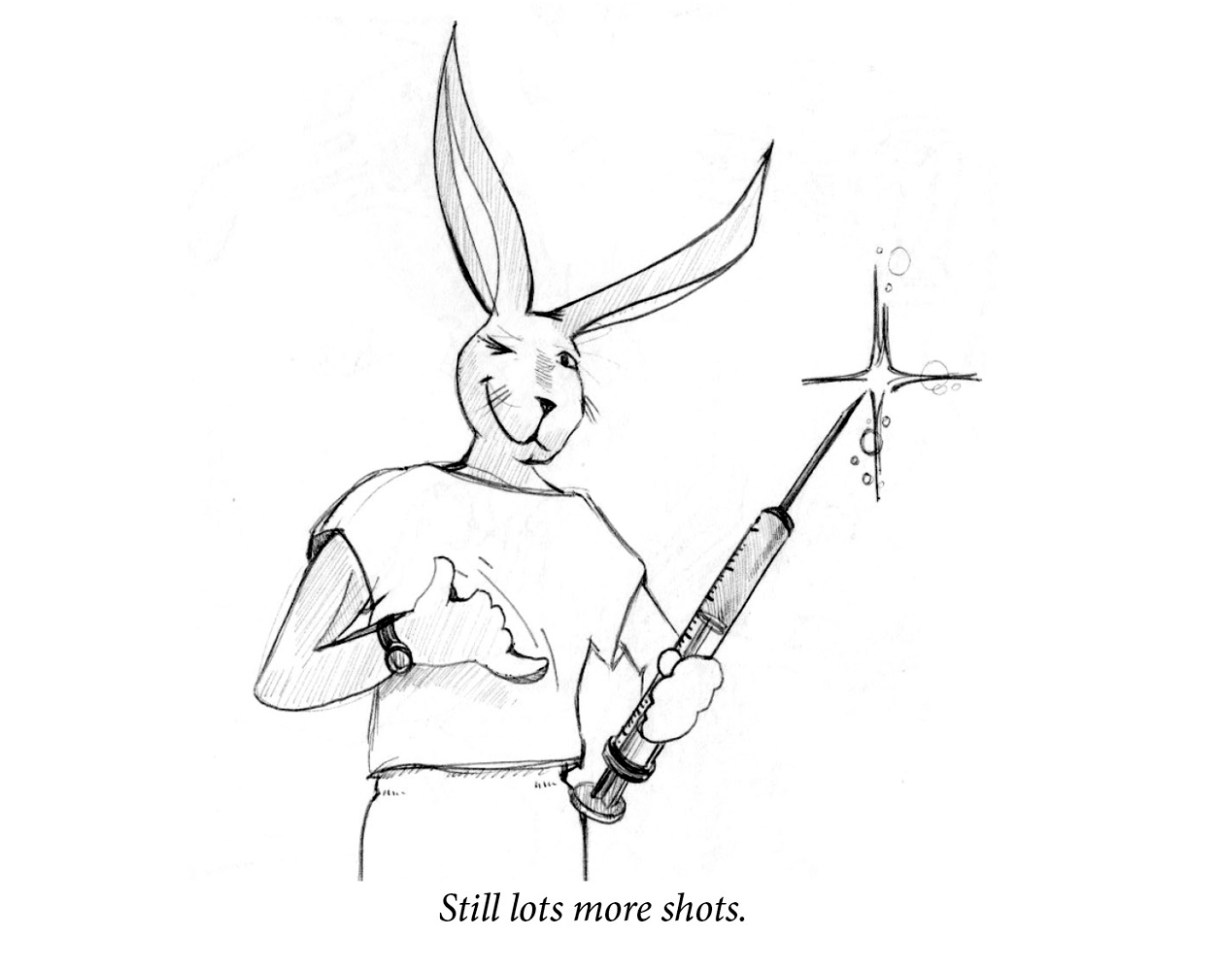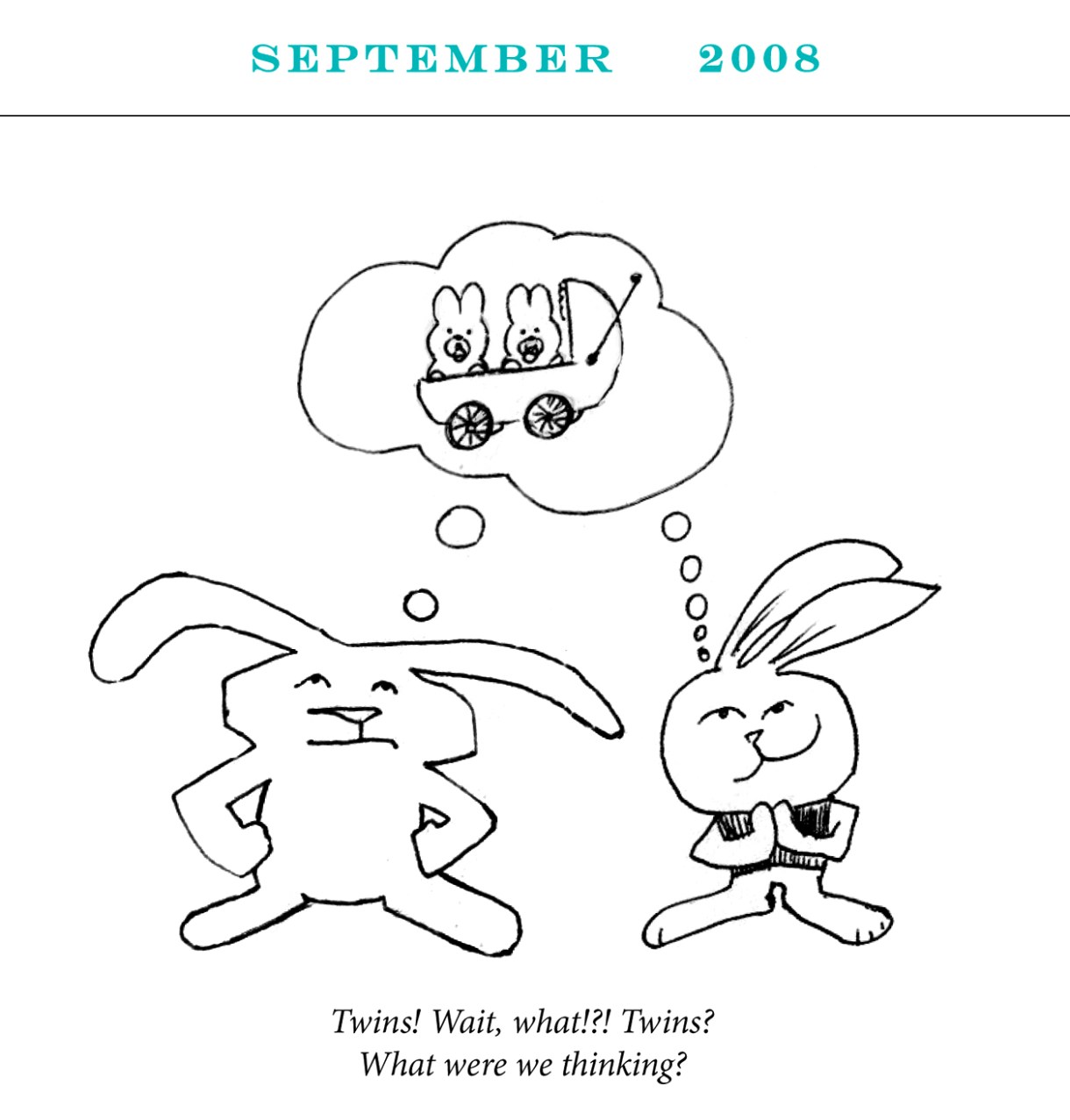 It was not an easy road, but in the end, Sarah did get pregnant. In the years since these were originally drawn, we've been very busy raising the kids generated by this process. It's been exhausting­­ — like they say, "All joy, no fun." Despite all the emotional upheaval, we got our happy ending. I know not all couples are so lucky.