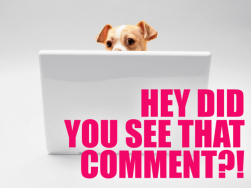 Hi, loves! I hope you've been able to take good care of yourself this week. Take a deep breath! We did it!
Did you see Black Panther yet? Carmen's got a gorgeous, nuanced review for us.
Blessed image! What to Say to Someone Who Met a Lesbian. By, you guessed it, Erin.
Riese and Heather watched Everything Sucks!, which you need to watch immediately, and the pilot of the Heathers reboot, which you should probably avoid at all costs.
Aisha spoke with Her Body and Other Parties author Carmen Maria Machado!
How to Have a Lesbian Threesome. Bless you, Carolyn.
And then there were your comments!
---
On Monday Roundtable: Our Favorite Outfits:
The Thirst Trap: Set Award to KaeLyn:

On How To Have A Lesbian Threesome:
The Unicorn Union Award to Amanda ling:

And the Bunkmates Award to

On No Filter: Janelle Monáe Is Trying To Break Your Heart:
The Palling Around Award to Blackmar:

On What to Say to Someone Who Met a Lesbian:
The High Art Award to Faustine: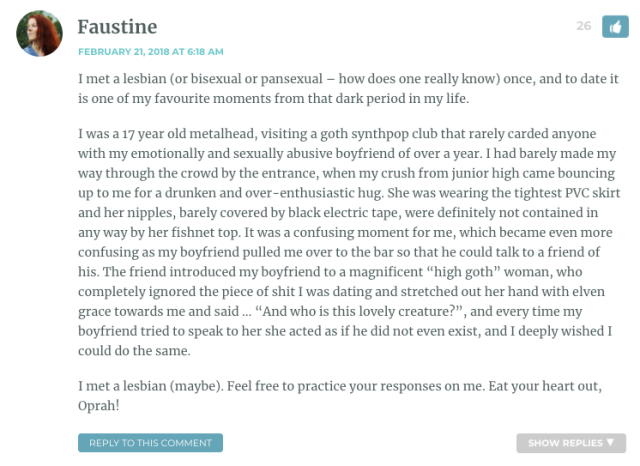 On Also.Also.Also: Watch Queer Badass Emma González Confront Vile NRA Spokeswoman, Good Morning:
The Children Are Our Future Award to Alex:
And on MUSIC VIDEO: Tessa Thompson Makes Janelle Monáe (and Us) Feel Pretty F*cking Queer Today:
The Bi Scream Award to Sam, Triple O, and cleo: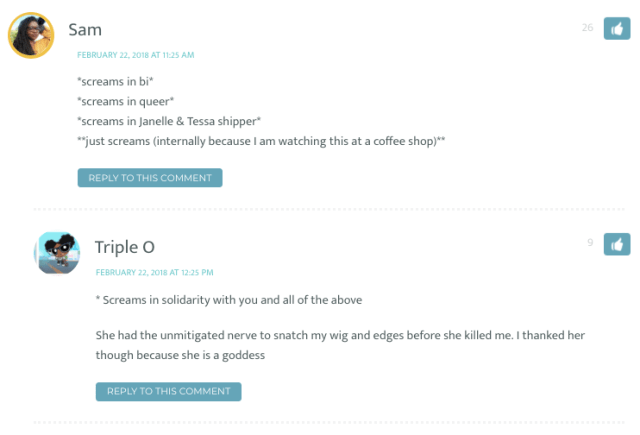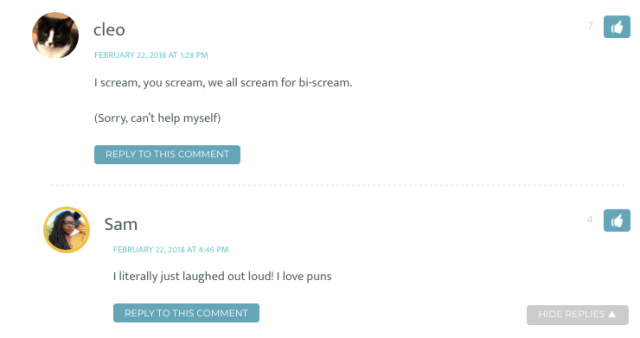 ---
See a funny or amazing comment that needs to be here? E-mail me at queergirlblogs [at] gmail [dot] com!