Dearest Caprica,
I have just one question for you: Where have you been all my frakking life?!
You see, I had all but given up on science fiction. During the halcyon days of my youth, I adored sci-fi, and the love was returned — in the dazzling scenery-chewing of Star Wars, the tantalizing mystery of Doctor Who, and (god, YES) the shockingly perfect mix of spookiness and space that was Alien(s)(3)(etc.). Later on, the love grew complex and philosophical but no less satisfying, as Star Trek: The Next Generation (and its kin) ventured to pleasure planets and androgynous zones, and as The Matrix (only the first one, thank you) turned the world upside down and inside out with a satiated, glowy-green, leather-clad ahhhhh. Sure, there were some turkeys (try to catch Flash Gordon on cable the next time you're stoned or running a fever), but to young, blossoming me, science fiction was rich, adventurous, and sure of itself — the perfect lover for a geeky, wondering teen.
And then something happened. Maybe it was the (lower) quality of the offerings, or maybe it had something to do with some larger force (like the first Iraq war or the explosion of horrible reality TV or the fact that real-life technology suddenly seemed almost as impressive as a holodeck), or maybe it was just a natural part of becoming a boring adult with a full-time job — whatever or however, I fell out of love with science fiction. Nothing seemed to turn me on anymore. Everything left me as cold as a Borg drone. And then — sweet, frakking Jesus (er, not Jesus; not on polytheistic planet Caprica) — there was you.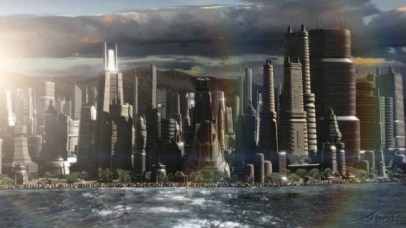 The futuristic flowers you have strewn at my feet! You, Caprica, are what science fiction is for. Multi-faceted, marvelous you: you give us believable technology, fascinating sociology, and layered storylines that reward repeated viewing. There's even an amusing and plausible culture of the future: who doesn't want to take an (unexploded) MAGLEV train to a pyramid game? Who wouldn't love to type/write a message to mom on a magical floaty computer sheet? Better yet, who doesn't want to kiss and kill — and smoke some purple — in a V club?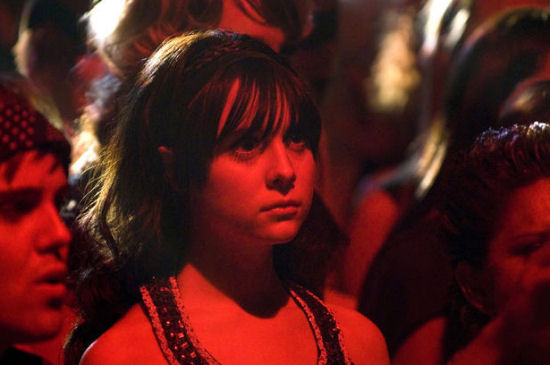 And oh, the characters. Where to begin? With my favorite, of course: the slippery, seductive Sister Clarice Willow (Polly Walker). Clarice coos, caresses, challenges, commands — regardless of which box you check or which way you swing (as long as you don't swing too far away, but why would I want to?).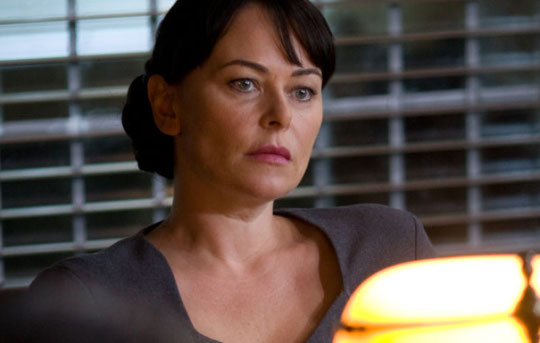 The object of Clarice's affection (yes, I still believe in their star-crossed nascent love) is Amanda Graystone (Paula Malcomson). Lovely Amanda, so fragile yet so savvy; a wisp of a thing who will break your arm given the chance; a Pandora's box just waiting to be opened.
Just as slippery as Clarice (but much less subtle) is gay Tauron assassin Sam Adama (Sasha Roiz). Sam, you're all instinct, energy, destruction. Heat and danger and very pretty man-candy.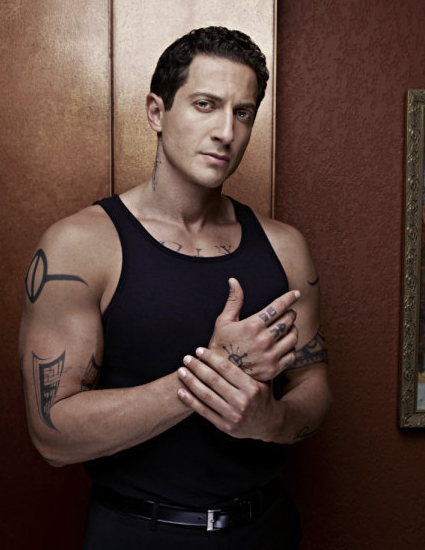 Then there's Daniel Graystone (Eric Stoltz), the Frankenstein-y father figure who wants to enjoy a quiet family life and control the entire universe. Sylvia Plath wishes she were alive to write a new version of "Daddy" for you, dear Daniel.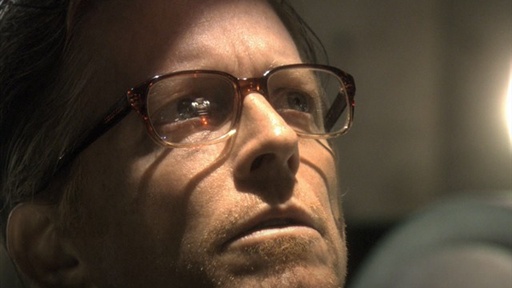 And you, kids of Caprica, are more than all right, from cryptic Zoe (Alessandra Torresani) to earnest Lacy (Magda Apanowicz) to poor, sweet Philomon (Alex Arsenault). Rarely do I wish to be 17 again, but these juveniles — smart, brave, both conformist and extremist — really know how to make delinquency worthwhile.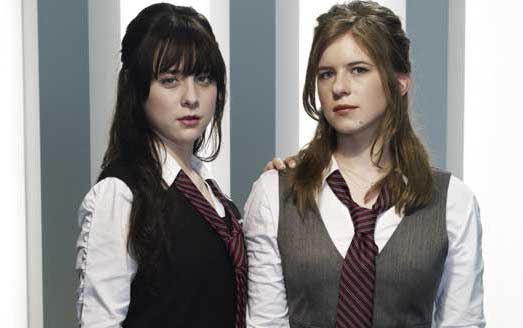 Oh, you deftly drawn denizens of Caprica: you tickle my brain as well as my fancy. And your stories — their contortions and ripples! Topical but not sensationalist; enticing yet cautionary; breezy and dense all at once. You are here and now, and still so far away and far off, out of reach and right there in the mirror.
But you didn't stop there, did you, Caprica? The people and the plots weren't enough for you: you had to drizzle a thin layer of icing, just to tantalize and sweeten. Your nerd quotient, Caprica, is out of this world. From writer Jane Espenson to actor James Marsters to director Roxann Dawson (B'Elanna Torres!), you've selected the finest sci-fi and fantasy ingredients to guarantee optimum deliciousness.
Also, you're very gay. In the best of ways: in a sensibility sort of way, not just a sexuality sort of way. In the way that gives us hope for the gay, gay future.
Thank you, Caprica, for showing me the way back to the love I had lost. Like Zoe, I was stuck, trapped in a robotic soul, just wanting to reach out, needing to connect. You reached back — you reached in — and put a string of blinking holobands around my virtual heart.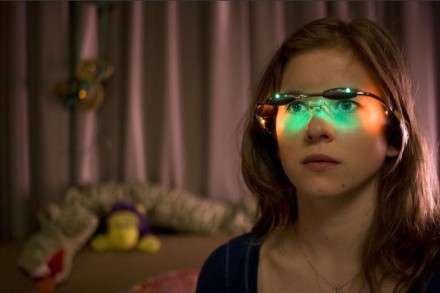 So don't stay gone too long, my fiction-y science-y love. I'll be counting the parsecs.
Yours in queer, well-written, cybernetic lifeform node-ness,
scribegrrrl (or at least scribegrrrl's avatar)