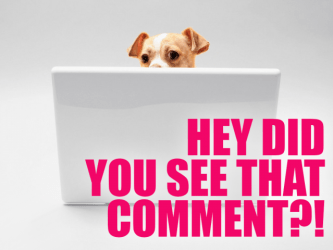 Heylo holigays!
As we continue our trek through ugly sweater season we've got posts on party survival, outfit planning, music, gifts and family. Also, drinks, more drinks and non-alcoholic drinks (plus snacks!).
Other things we learned this week: Lilo's mobile game is no match for Kim K's, Rachel knows how to make your skin glow like whoa and Cecelia is a magical human with infinite DIY Hanukkah craft ideas.
---
On We Played Lindsay Lohan's "The Price Of Fame" So You Don't Have To:
The Fredric Jameson Award to Meghan:

On Listling Without Commentary: 27 Excerpts From 1-Star Reviews Of Bad Lesbian Movies:
The Upgrade Award to Abby:

On How "Batgirl #37" Undid a Year and a Half of Positive Trans Representation in a Single Page (Updated):
The Anti-Smize Award to Raksha:
On FRIDAY OPEN THREAD: Tell Us About Your Holiday Survival Prep:
The Oh! Kay! Award to Kay:

The Jeremiah 20:17 Award to Juliet:
On Ready Or Not, The Final Season Of Glee Is Coming For You:
The Ask And You Shall Receive Award to Tievan: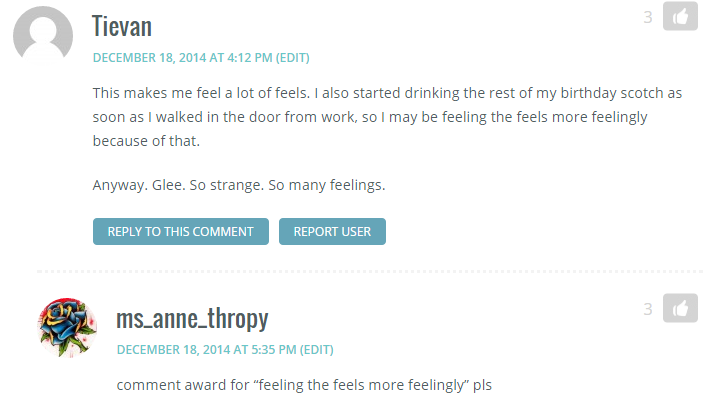 On Playlist: For Your Holigay Parties:
The Merrily On High Award to Snaelle:
On FRIDAY OPEN THREAD: Tell Us About Your Holiday Survival Prep:
The Homo For The Holidays Award to JP: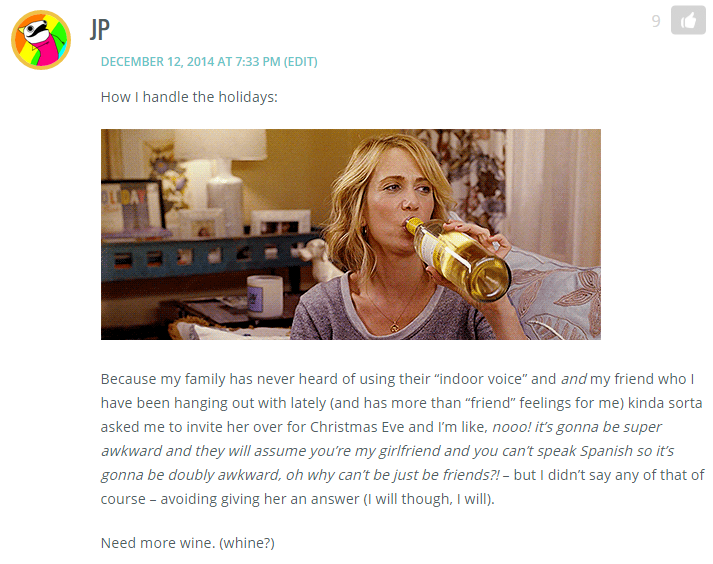 ---
See a clever, hilarious or thought provoking comment around this website-ship? Email it to me at: carrie [at] autostraddle [dot] com!
---
Before you go!
It takes funding to keep this publication by and for queer women and trans people of all genders running every day. We will never put our site behind a paywall because we know how important it is to keep Autostraddle free. But that means we rely on the support of our A+ Members.
Still, 99.9% of our readers are not members.
A+ membership starts at just $4/month.
If you're able to, will you join A+ and keep Autostraddle here and working for everyone?
Join A+