Welcome to This Shit Rules, wherein members of the Autostraddle team open up to you about the beauty products they can't live without.
---
I work from home and most days I talk to between zero and one other humans. This means that I don't usually need to spend a lot of time thinking about the impression I make on others or appearing 'professional' or 'showered,' so I don't spend a lot of time or effort on makeup or clothes. Being in my own home all day does, however, mean that I have the time to commit to a multi-step skincare routine and also spend a lot of time figuring out how I can make my hair perfect, aka like Mädchen Amick's in Twin Peaks. What I'm saying is that I have a lot of skincare products and intense rituals around my hair. I'm a lot of fun to travel with. Anyhow here's the stuff I use on my fragile human outer shell.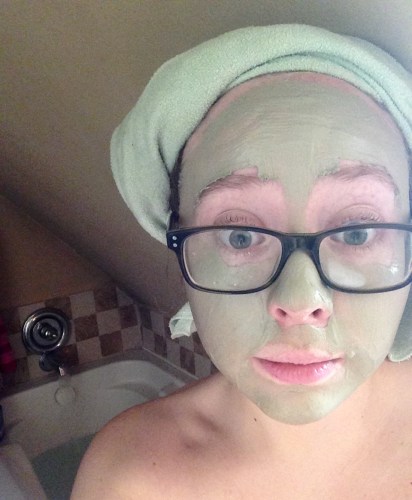 ---
CeraVe Products

I think CeraVe is a really remarkably great line of stuff considering you can buy it at Walgreens and everything costs under $20. The moisturizers have really good ingredients that you can also find in high-end products, like ceramides, hyaluronic acid, and CeraVe AM moisturizer has niacinamide in it, which helps fade scarring and hyperpigmentation. The only thing I've used of theirs that I'm not wild about is their sunscreen, but hey, nobody's perfect. I use the big tub of plain ol' moisturizer at night and CeraVe AM in the morning, and also the Hydrating Cleanser, which is like Cetaphil but I like it slightly more.
Buy them on Amazon: Hydrating Cleanser, 10.99; Moisturizing Cream, $13.77; AM Lotion, $10.97
---
La Roche Posay Anthelios Mineral Ultra Light Sunscreen
I am firmly on board the Sunscreen All Day Every Day train, and when you're on that train you need to find a sunscreen you really like because it sucks to wear something you don't like that much every day. The only thing I've found that really works for me is Anthelios, which seems pricey but is pretty dope. It's a physical rather than chemical sunscreen, it rubs in fairly quickly and easily, there isn't really a greasy or product-y feeling on my skin after a few minutes, and it doesn't leave a white cast even when I use a full 1/4 tsp (which is the amount of sunscreen you should be using for your face, otherwise you're not getting the full SPF! Trust me, try measuring it out, 1/4 tsp is way more than you think it is).
Buy it on Amazon: 1.7 oz, $23.33
---
40 Carrots Vitamin Serum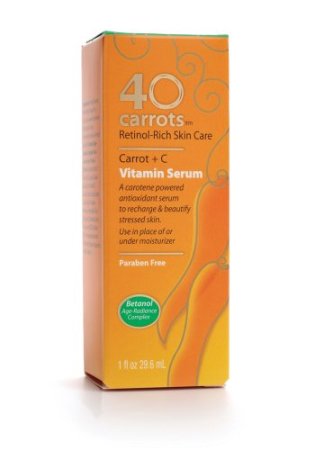 Vitamin C and Vitamin A (retinol) are both good for making your skin glow like a baby angel's, and also this stuff smells fresh and lovely like you're romping through a Tropicana orchard in the dew. I put this on every other night before moisturizer. It also doesn't have parabens in it, which I don't actually care about that much but maybe you do. I feel like when I use this at night my skin looks hydrated and well-rested in the morning, even though I probably fell asleep on the couch drinking box wine at 2 am.
Buy it on Amazon: 1 oz, $15
---
St. Ives Exfoliating AHA Pads and Paula's Choice 2% BHA Liquid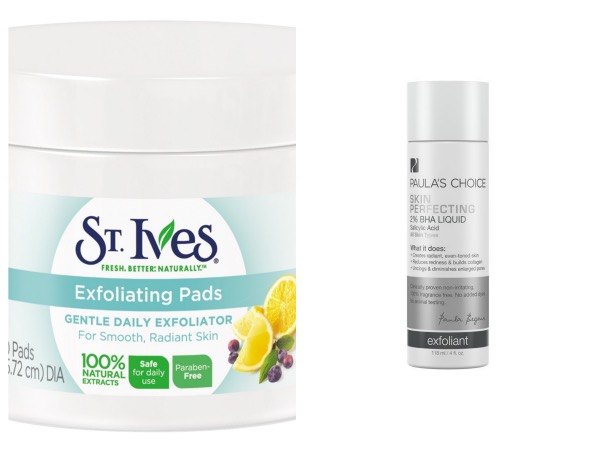 Exfoliation is cool because it keeps your skin soft and can help with stuff like acne and hyperpigmentation, but physical exfoliation that relies upon literally scraping off the top layer of skin (like with scrubs or microbeads) isn't awesome for you. It can create little tears in your skin and make tiny cuts on your face, which isn't ideal. Chemical exfoliation, with an alpha-hydroxy acid or beta-hydroxy acid, is safer and more effective. AHAs and BHAs do different things but are both good for you, so I switch off and take turns using them at different times.
Buy them on Amazon: 60 pads, $5.09; 4 oz, $26
---
Yes to Carrots Conditioner
Right now as part of Living My Best Life as a curly-haired person, I don't use any hair products that have sulfates or silicones in them. This conditioner doesn't have silicones, smells nice, and works well; it makes my hair soft and shiny. Because it's sort of thick-ish, I also use it as a leave-in conditioner and styling product; after I turn the shower off, I scrunch as much water as I can out of my hair and then use my fingers to comb some more conditioner in for super hydrated and defined curls.
Buy it on Amazon: 17 oz, $8.99
---
J.R. Liggett Bar Shampoo
This neat little shampoo bar contains no sulfates or other surfactants (again, good for curly hair) and has lots of stuff in it that I know my hair likes, like castor oil and coconut oil. Even without surfactants, it makes a nice lather and my hair gets clean without getting dried and out and feeling like straw. The fact that it's in a bar is also convenient for travel, whether it's over to your boo's apartment for the night or on the plane to A-Camp, where I inevitably have things confiscated because I accidentally packed too many liquids because I'm an idiot.
Buy it on Amazon: 3.5 oz, $5.99
---
Jamaican Black Castor Oil
I feel like people are in two camps when it comes to oils; either you're obsessed with them and slather them all over your skin and hair or you think that's really weird. I am one of the former, and I'm also trying to grow my hair out, and so I'm super into Jamaican Black Castor Oil which apparently helps hair grow for reasons that I don't understand. I warm it up to use as a hot oil treatment for my hair once a week or so and will sometimes give myself a scalp massage with it if I'm feeling very "treat yo self." People who are more motivated than me also brush it into their eyelashes and eyebrows so they can look like Cara Delevingne with false eyelashes on.
Buy it on Amazon: 8 oz, $9.99
---
Aztec Secret Indian Healing Clay Deep Pore Cleansing Mask
This mask is so serious. It's a whole thing. I don't use it as often as I should because it is, as aforementioned, a whole thing, but whenever I do my skin looks so great it makes me upset. You should use it with apple cider vinegar even though it says you can use water, trust me on this. One container also contains enough clay for about four thousand masks, so this is a super good deal.
Buy it on Amazon: 1 lb, $9.90
---
Long Winter Soap Co Houndstooth Perfume Oil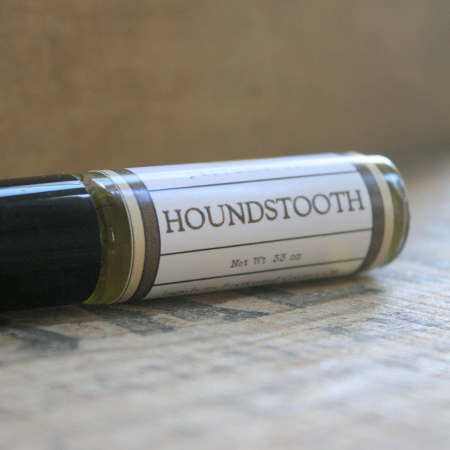 I don't really understand the world of ~*fragrances*~, the idea of basenotes and whatever all seems very intense and I can't imagine ever spending like a hundred dollars on a fancy bottle of smelly water. But I like these little rollerballs of perfume a lot, and they're very affordable and the scent descriptions are pretty straightforward and easy for me to grasp. Houndstooth is sort of a "masculine" scent; technically it's "leather, oakmoss, dark chocolate, and green tea," but to me it smells mostly like lots of leather and also a sort of warm spicy situation that is vanilla-ish without smelling like a cupcake. If I went on a date with myself and was wearing this I would probably want to go on a second date with myself.
This isn't on Amazon but is on their website: 0.3 oz, $9