Like so many other otherwise intelligent human beings who exist on this planet, I spent several weeks of 2014 living inside Kim Kardashian's Hollywood. I've never seen a single episode of Keeping Up With The Kardashians, I habitually skip over articles about Kim et al in tabloids, and in general my interest level in Kardashian-related things is extremely low. Still, Kim Kardashian's Hollywood was a brilliant game, and although I hated myself for it, I couldn't get enough of it. Based on the same psychological mind-fuckery behind Farmville and other games I'd always avoided, KKH drew me in with its inherent ridiculousness and then kept me coming back for more. I found myself actually addicted — although I derived no pleasure or satisfaction from accomplishing things within the game, I found myself preoccupied with worries about my energy levels, K-stars and photoshoots even when I wasn't playing.  I carried out meaningless tasks to achieve a higher profile as a model/actress, placate my fictional girlfriend and (most importantly) become better friends with Kim herself. My actual girlfriend wanted to set me on fire during this time in our lives.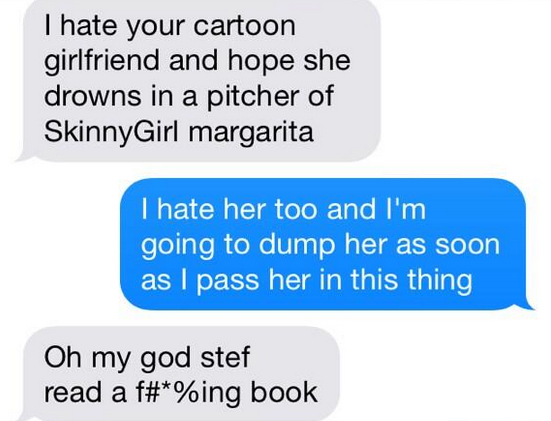 I never gave KKH any of my money, and I eventually abandoned it when I felt like I had conquered every challenge Kim had to offer. Other Autostraddle staff members who shall remain nameless lasted longer than I did, hobnobbing in Calabasas and rubbing elbows with famous photographers in Paris. Me, I walked away and never looked back. Still, when Crystal messaged me late Friday night to ask if I'd tried the brand new Lindsay Lohan iPhone game, I felt the old familiar flutter in my heart. Excitement? Anxiety? Abject misery? Who's to say? Rachel agreed to join me in taking Lindsay Lohan's The Price Of Fame for a test drive.
First of all, did you ever think 10 or even 5 years ago that one day Lindsay Lohan would be desperately attempting to jump on the bandwagon of anything Kim Kardashian had done not only first, but better? Did we ever think this was a possible universe any of us could live in? What a world.
The game opens with a welcome screen that features a series of awfully depressing quotes about the nature of fame.
In Kim Kardashian Hollywood, you start off as a simple retail worker in a dress shop who hits it big when you do a favor for Kim Kardashian and suddenly start your career as a… socialite? Maybe? Then you spend a lot of time jetsetting around, picking energy out of trash cans and getting yelled at by your archnemesis, the perpetually cranky Willow Pape. In Lindsay Lohan's The Price Of Fame, you meet a red-haired cartoon that might be Lindsay right away, and then you immediately begin accumulating fans. You do so by swiping them up to the top of your screen, over and over and over again. That's literally it. The fans will accumulate on their own, but slower(?), and the object of the game is to accumulate a lot of them. You can cash in your number of fans for publicity stunts, meaningless belongings or members of your entourage, all of which help you… acquire fans at a higher rate.
That's it. That's the game. Make the numbers big so that the numbers can get bigger.
Lindsay Lohan isn't really involved in your "life" in any way after that. You're just flipping through cartoon fans, feeling increasingly dead inside. You can play Lindsay Lohan's The Price Of Fame anywhere, any time — it requires no thought whatsoever, only constant tapping. There is nothing to achieve and nothing to think about. Remember sixth grade math, when you were bored out of your skull and spent half an hour mindlessly tapping +1 into your calculator? It's just like that. The music isn't bad.
You can change up your avatar, I guess, and the (terrible) outfit and style choices increase as you get farther in the game. Lindsay pops up helpfully to tell you to go nuts in the wardrobe department, and even try out different bodies! Which are still organized by "pink female symbol" and "blue male symbol," social constructs and all.
The selections aren't amazing. I named my character Carmen Rios, though, and that part was pretty amazing.
I found out the hard way that you're not allowed to wear shoes with the Wonder Woman outfit, which is my biggest issue with the game to date. As you can see in the screenshot, you're also allowed to buy pets, which range from snakes to actual human babies.
Throughout the game, you will be met by a barrage of ads. The game asks you a million different ways if you want to connect it to Facebook, and sometimes you'll get a chance to take a spin on the SCANDAL WHEEL. The items on the SCANDAL WHEEL (ex. "punching a paparazzo") don't seem objectively worse than the items you do on purpose for publicity (ex. "elevator fight") but for some reason they cause you to lose fans instead of gain them. Sometimes you'll land on something that increases your number of fans, but if it doesn't, you have to watch an ad in order to not lose a ton of your hard-earned admirers. The only way to get out of a million ads is by giving the game money, which I refused to do. I don't want this game messing with my friends via social media, I don't want it spying on my Facebook activity, and I certainly don't want to financially reward its creators for terrible game design.
After a time, your number of fans increases to thousands, then millions, then billions, and then something denoted as KB (kabillions?), and then MB (megabytes?!). I wonder about what this game is trying to say about Lindsay Lohan's finances, and her ability to do simple math. In the end, I think you can buy yourself your own galaxy or become best friends with a clone of yourself. The thing is, even when you click on these incentives, you never really get to see them play out in any way — you just earn the ability to make your number of fans higher. Far be it from me to tout the brilliance of Kim Kardashian Hollywood, but at least there was usually a degree of quantifiable impact on the game when you made decisions or advanced further.
Really though, is this what Lindsay Lohan thinks of us? Is she just flipping us up into space in her mind? Is this all she cares about? Is this what being famous is really like? Kim Kardashian's game wasn't terribly clever, but it was a tongue-in-cheek comment on the nature of fame, sort of. This is just a cartoon that's trying to hack into my Facebook and send me more ads for television shows I don't want to watch.
Rachel and I got through the weekend, somehow. Was the game, with its juxtaposition of sobering soundbytes about fame with a sugarcoated cartoon where there are no negative consequences for anything, an interactive treatise on…. something something fame something? Or is this just a poorly conceived project? You could decide for yourself by playing, but we wouldn't really recommend it.

Bottom line: no.