This is a guide for people who like to drink fancypants alcohol in the winter, but don't actually like to put pants on. (So, probably all of you.)
To help you achieve your goals in life, I've ranked these recipes in decreasing order of difficulty. Spoiler: they're all really easy.
Note that the last two include specific brand recommendations, but really I just want you to know that such things exist. If you can't find those, I recommend that you make Recipe #1, give the wine in your glass a vigorous swirl, and put on your best Cersei Lannister resting bitch face. Then go to your local wine store and ask about their spiced wine options.
---
Easy: Spiced Mulled Wine With Cranberries
This cranberry and cinnamon mulled wine is just the best thing. It's fancy, yummy, and so, so easy to make. The taste is bold, tart and only a little sweet (but you can easily make it sweeter by dumping more sugar in). You're going to love it.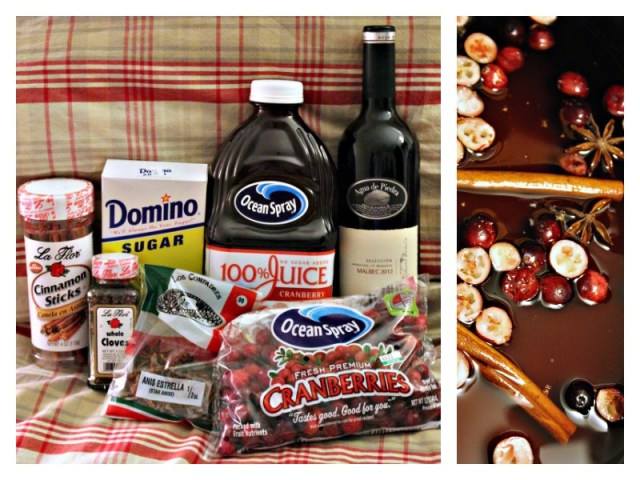 Ingredients
1 3/4 cup cranberry juice cocktail
3/4 cup sugar
2 cinnamon sticks
3 pieces of star anise
5 whole cloves
1/2 cup fresh cranberries
1 bottle cheap red wine (preferably something dry, like a Malbec, Merlot or Cab)
Instructions
1. Cut the cranberries in half with a knife or kitchen shears. Put everything in the crockpot except the wine. Turn it to high, put the lid on, and go do something else for a little bit. Like, maybe watch an episode of Transparent. Ideally you want to let the liquid to heat up and absorb the flavor from the spices for about half an hour.
2. Remove the lid and stir until all the sugar is dissolved. Pour the bottle of wine in and turn the heat to low/warm.
3. Ladle yourself a cup of hot wine and drink.
Tip: After you've made the recipe the first time, put the spices in your cabinet and freeze the leftover cranberries. Then the next time you want to make it, the only thing you'll (possibly) need to put pants on for is to fetch some more wine and cranberry juice!
---
Easier: Die Hochland Imker Winter Mead
If you want something you can keep handy to throw together for last minute house guests, this winter mead is for you. The mead uses honey that's made from flowers, giving it a very sweet (if one-note) taste. However, the bottle comes with an attached packet of spices — vanilla pods, cinnamon, cloves and nutmeg — that vastly improve this beverage. Like, this drink is something that wouldn't be out of place in a Redwall book. It's awesome.
Follow the instructions on the packet to heat the mead on the stovetop until simmering. Add the spices and infuse for 10 minutes. Then strain the mixture and drink.
Tip:  You can use a tea ball for infusion if you want to skip straining at the end.
---
 Easiest: Hetta Glögg
It really doesn't get any easier than this, kids. Hetta Glögg is a premixed spiced wine. You don't even have to add anything to it!
The bottle recommends simmering it on the stove before drinking, but honestly, it's good over ice or even right out of the bottle. Or if you prefer it warm but don't want to get a pot dirty, pour some glögg into a mug and pop it in the microwave for a quick spin! There is no wrong way to drink this.
Tip:  Still want more? Check out Ali's mulled wine recipe.