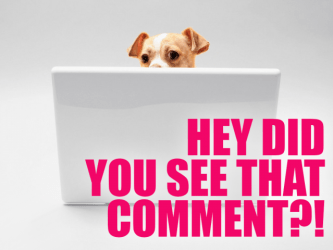 Hello snow angels and devils!
This week New England got all blizzarded up which, to me, meant falling into "deep winter" and spending the days wedged in the couch hate-reading conservative mommy blogs with only air popped popcorn and Oreos for sustenance. It is a dark, dark place. Thankfully, AS writers and commenters continued to churn out interweb gold for us all. Some bright, shiny spots in this ghastly winter week…
Carmen pondered the future of lesbian nightlife in DC, Bing talked winter style that will keep you warm while looking hot and Riese regaled us with that time her brother interviewed her about the Olive Garden.
An all-female Ghostbusters movie is in the works, "Agent Carter" is great and so are Ali's perfect penguin martinis. Rachel wants to help us help ourselves because everything Rachel says is important and valid and worth reading.
Also, delicious recipes soft foods, Saturday morning cartoons, the deal with palazzo pants and cats Riese doesn't hate. Not to mention Babysitters Club femslash and a closer look at one of the most important movies of our '90s childhood, The Brady Bunch Movie.
Most exciting of all, A-Camp 6.0 registration opened! Though spots filled up quickly, your chances of getting to the mountain are good if you put yourself to the waitlist today!
---
On Three Looks Inspired By Kristen Stewart, She of Effortless Aplomb:
The Yaystew Award to Natalie:

On FRIDAY OPEN THREAD: What Are You Wearing, Like, Right Now?
The Lumbersexual Award to Mary:

On Queer Your Tech: Gaying Up Tinder and Other Things About Online Dating:
The All of You Are Right Award to everyone on this thread: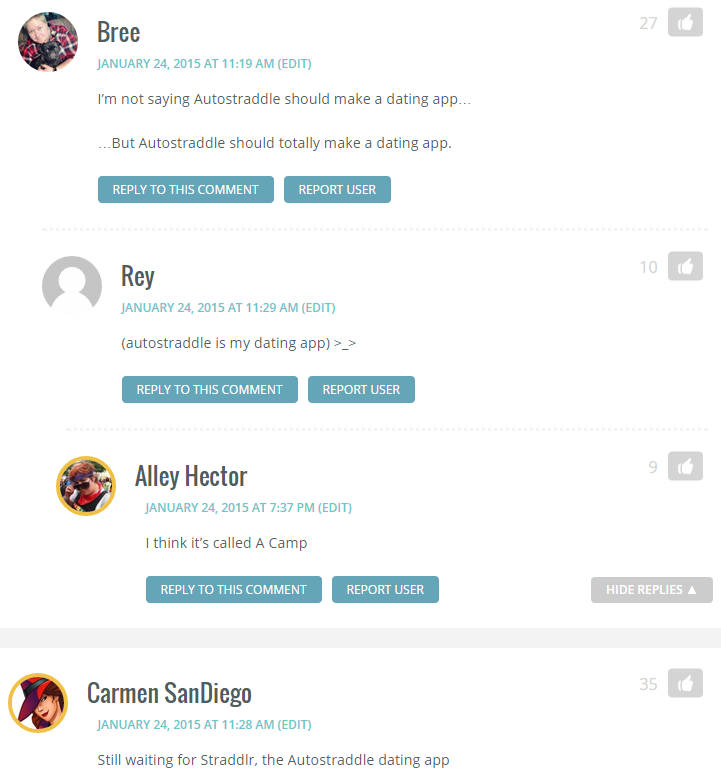 On Oh, The Places You'll Go in Palazzo Pants: Four Ways to Wear Them:
The No, Thank You Award to Tommy:
On My Brother Interviews Me About The Olive Garden For His School Paper:
The Didn't See This One At Job Fair Award to Patricia:

On Pretty Little Liars 517 Recap: We All Scream For Ice Cream:
The 2good2b4got10 Award to Jen, Sarah Alicia and Kristana: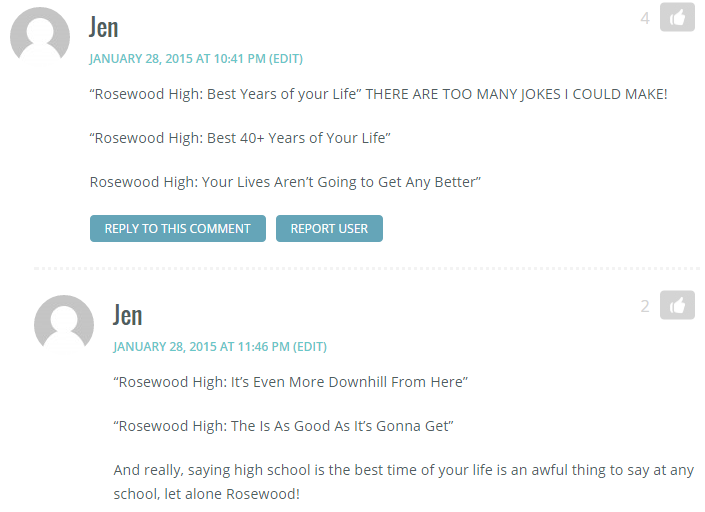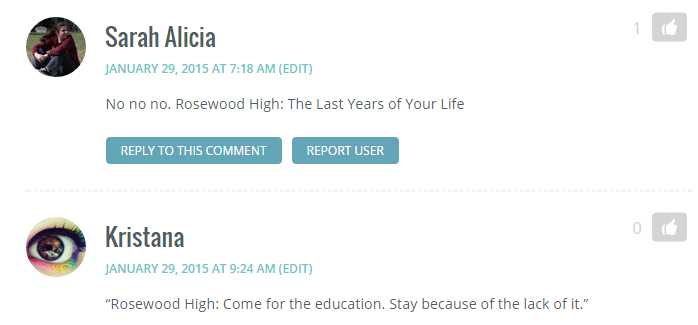 On Notes From A Queer Engineer: Let's Get Handy:
The Rare Autostraddle Staffer Comment Award to Laura:

---
See a clever, hilarious or thought provoking comment around this website-ship? Email it to me at: carrie [at] autostraddle [dot] com!