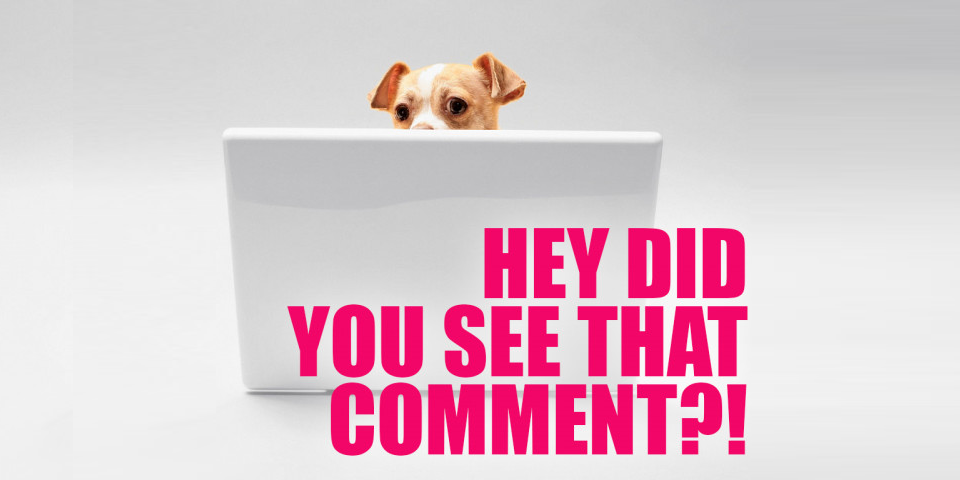 In last week's Comment Awards, Queer Girl said she was freaking out about A-Camp, but do not worry for her! I just saw her at the pool here in Ojai and she looked very happy and relaxed! So happy and relaxed, in fact, that I'm going to gather the Comment Awards for her!
This week, we published two new amazing pieces in our Outsiders Issue: an essay from a first generation Iranian-Canadian queer rock climber, and an essay from Alexis about creating a self, destroying a self, and salving a self (outside).
Samira Wiley covered Nylon's Pride issue and holy forkin' shirtballs.
Riese and Natalie compiled a guide to queer summer TV. 
Vanessa debuted her new column, InstaCrush.
More tender Tinder advice from Rachel.
A deep dive on Vida's gayest episode of the season (which airs on Starz this Sunday).
I reviewed Late Night and Tales of the City just for you.
And then there were your comments!
---
On 5 Ways to Send the First Tinder Message That Aren't Just Saying "Hey There"

---
On Samira Wiley In Nylon Magazine With A Hint Of Visible Armpit Hair Is A Pride Month Gift To Us All


---
On 27 Summer 2019 TV Shows For Queers To Watch Out For
---
On "To L and Backwp_postsL Word Podcast Episode 109: Listen Up
---
On Insta Crush: 420OldFatLesbians Are The Role Models We've Been Waiting For


---