If I had to pick a theme for the way things have gone for me the last few weeks, it would absolutely be "when life gives you lemons, make lemonade." Of course as a black queer woman making lemonade from the sour fruits in life is a highly curated skill of mine, but every once in awhile there are those moments where I just can't seem to add enough sugar to make things palatable. Where making lemonade is just not gonna cut it and a new approach to the situation is needed. Sometimes this looks like more self advocacy or having direct conversations I'd rather avoid. Or it could be taking time alone to process and refresh my energy stores in order to better face life's challenges. For today's purposes though, it's more literally to bypass lemonade completely and make this pink lemonade tart.
The more stressful my days are, the more important spending time in the kitchen becomes for me. It's my safe space for feeling in control. For meditation, exploration, processing, connection. Truly much of my resilience comes from taking time to connect with myself, my feelings, and this world we live in is via the food that grows from it's soil. I'm generally not one for religious references but the kitchen truly is my sanctuary. During this heightened period of stress I've been navigating I found myself thinking of my grandmother. More specifically of the summers I used to spend with her and my brother in the south catching fireflies, eating honeysuckles from the bush one by one, going to yard sales, trying to avoid getting my hair straightened with a hot comb at all costs, and drinking as much Country Time pink lemonade as I could manage to gulp down before being scolded and cut off. They're some of my favorite memories.
I've tried many times to quench my homesickness and cravings for my grandma's pink lemonade by going to buy the powder and mixing it up myself, but it's never the same when it's not in her kitchen, in her diamond patterned rippled green glasses, straight from her hand to mine. So when I found myself dreaming of it but with full awareness I couldn't replicate it, I decided to take that flavor I love and pour it into a tart instead. When I took my first bite I almost cried. It tastes like summer, and love, and the best balance of strawberries and lemon I could've asked for. It's bright and juicy, sweet and tart, encased in a luxuriously buttery shortbread crust, and when eaten cold the perfect end (or beginning) to a hot summer day. It's also made entirely in the food processor (or blender) with a whole entire lemon. No boiling or straining the curd here, just a recipe that's as efficient as it is delicious. I hope you'll make it and smile while thinking of your favorite childhood summer memories in the process.
Pink Lemonade Tart
Ingredients
One pre-baked 9-inch tart crust*
1 average-sized lemon (about 4 1/2 ounces; 130 grams), scrubbed
1 1/2 cups (300 grams) sugar plus 1 tablespoon
1 stick (4 ounces or 115 grams) unsalted butter, cut into chunks
8 oz strawberries (fresh or thawed from frozen)
4 large eggs
3 tablespoons (14 grams) cornstarch
1/4 teaspoon salt
2 teaspoons Cream of tartar
*Note:I used the recipe and directions for my lavender shortbread crust, omitting the lavender. If you have a favorite use that!
1. Preheat the oven to 350°. Place your tart crust onto a baking sheet in case of leaks in the oven, and set aside.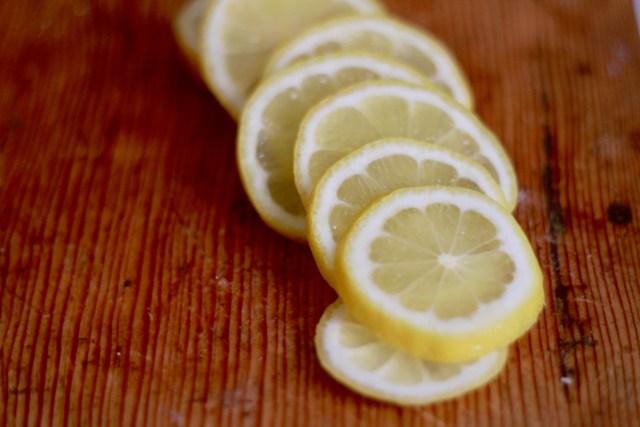 2. After scrubbing the lemon to remove any stickers and/or wax that may have been applied, thinly slice it and remove the seeds.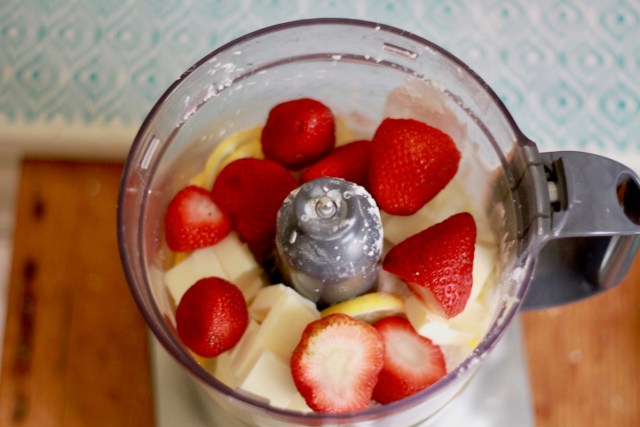 3. There are two textural options here. for a smoother tart  place the lemon slices, sugar, and butter into the bowl of your food processor or blender and blend on high for about 3 minutes or until the lemon is fully processed and the mixture is smooth. Then add the rest of the ingredients and blend until combined. If you want a tart with a little pulp remaining in the filling, you can process everything together at once until it's smooth as pictured above!
4. Pour the filling into your prepared tart crust and bake for 30-45 minutes. There should still be a slight jiggle in the middle of the tart pan when it's ready. Remove and allow to cool for at least 20 minutes before pushing the tart out of your pan.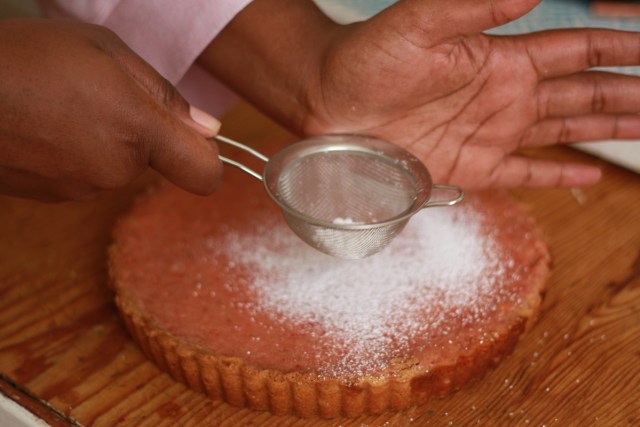 5. Garnish with a little extra powdered sugar if your heart desires. Fresh strawberry slices are also a nice touch.
6. I highly recommend eating this chilled, but if you'd rather eat it right away, nothing is stopping you!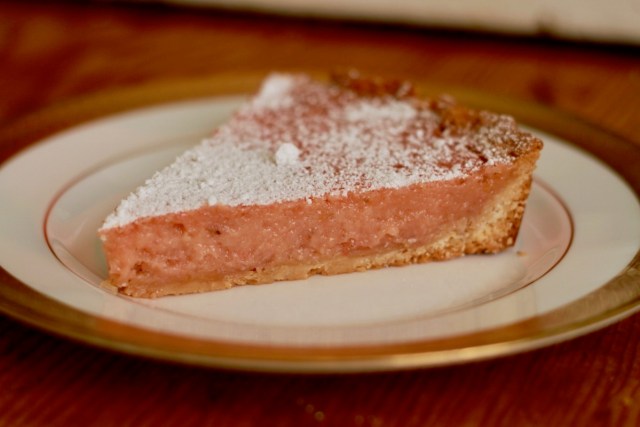 Happy (almost) summer, happy eating, and good luck with those lemons.