Summer TV is upon us; here are 27 queer shows to watch out for!
---
Vida (Season Two)
May 23rd, Starz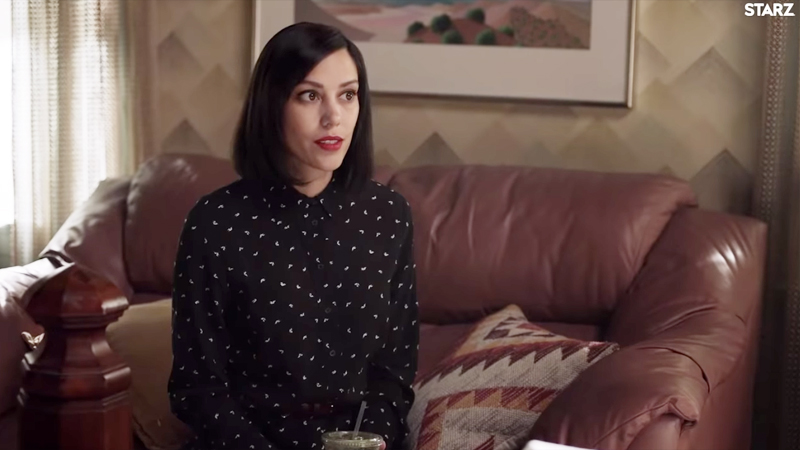 The most important tenets of Vida's phenomenal first season remain the same — Tanya Saracho has no interest in answering questions easily. She doesn't want queerness that can be explained away by Merriam-Webster or a college Gender Studies 101 class. She has no use for gentrification that can be reduced into a simple "us vs them" narrative. What would even be the point of sisters who love each other without baggage? Vida is messy, perhaps even more so than it was in Season One, if that's possible. — Carmen
---
May 24th, Netflix
What's merciful about Season Two of She's Gotta Have It is that, for once, Spike Lee loosens his grip just enough to let a black woman character speak for herself. She's given wide space to selfishly explore her own desires and responsibilities on no one's terms but her own. This iteration of Nola Darling is finally, and sublimely, allowed to step into the light of summer. — Carmen
---
State of Pride (Documentary)
May 29th, YouTube
The filmmakers behind this incredible documentary traveled to Salt Lake City, San Francisco and Tuscaloosa, Alabama, to interview a diverse group of LGBTQ people and obtain "an unflinching look at LGBTQ Pride, from the perspective of a younger generation for whom it still has personal urgency."
---
When They See Us
May 31st, Netflix
https://youtu.be/u3F9n_smGWY
Ava DuVernay's four part miniseries chronicles the harrowing story of the Central Park Five: five young men arrested, tried and convicted — first in the media, then in the court system — for a crime that they did not commit. Among the critically acclaimed cast is Isis King who plays Marci Wise, the trans sister of Korey Wise, the eldest of the Central Park Five. — Natalie
---
June 2nd, The CW
The Canadian import, Burden of Truth spent its first season focused on the poisoning of a group of girls by the local steel mill and the legal effort to win restitution. By the season's end, the case had been won and the show's adorable baby gays, Molly and Luna, were off to get their first glimpse of the Pacific Ocean (with $2M in Molly's pocket). It seemed like a tidy ending but, apparently the CBC/CW can't get enough of Kristin Kreuk, so we're in for an exciting second season. This time, Kreuk's Joanna is up against a tech giant who's using a former employee's coding for weaponry…but later she gets roped into a case that could change Luna's life forever. — Natalie
---
June 5th, Hulu
Season Three of this dark masterpiece will see June become increasingly radicalized while grappling for potential allies — or enemies — in her immediate landscape. Serena Joy? Commander Lawrence? Who can say! Oh and FYI, Aunt Lydia survived the knife attack, Samira Wiley will be back, and I'd like to pre-emptively assume June and Serena Joy will again win the Series Sexual Tension Award. — Riese
---
June 5th, Freeform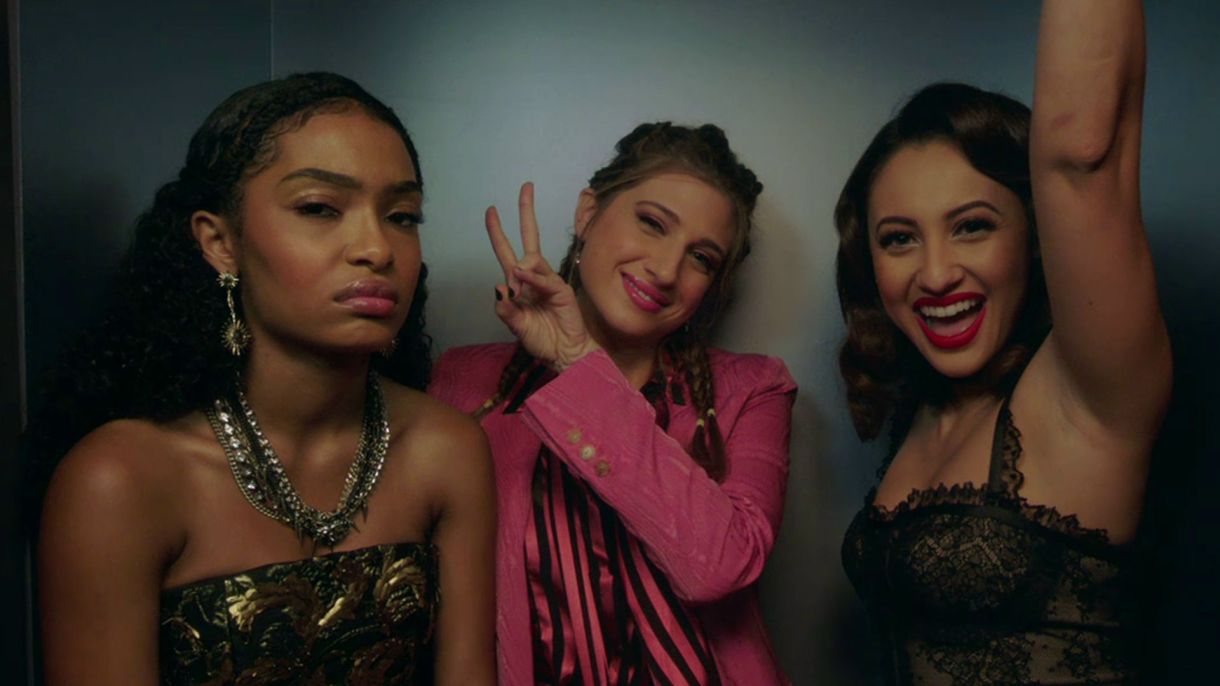 We were already all in on this pitch-perfect half-hour of socially conscious television that never takes itself too seriously before they brought back Shane as a Women's Studies teacher, but now that Naomi's not her student anymore, the back half of Season Two will be particularly enticing to a very specific subset of the queer community. — Riese
---
Armistead Maupin's Tales of the City (Season One)
June 7th, Netflix
https://www.youtube.com/watch?v=R63GxIGAaZw
Forty years ago, Armistead Maupin began writing Tales of the City as serialized short stories in the San Francisco Chronicle and the San Francisco Examiner. Ultimately, those stories became nine books, the first few of which PBS and Showtime adapted into a TV miniseries starring Laura Linney and Olympia Dukakis in the '90s. This year, Netflix is launching a sequel helmed by Orange Is the New Black's Lauren Morelli and starring Ellen Page as Linney's character's daughter. The entire thing is gayer than a Pride parade. There are lesbians and bisexuals and gay men and trans people and non-binary people and drag queens and queer poly couples and an entire flashback episode starring Jen Richards and Daniela Vega. The writers' room was also 100% queer. Look for a full review, an interview with Lauren Morelli, and a big roundtable with intersecting queer identities discussing the series right here on Autostraddle dot com. — Heather
---
XY Chelsea (Documentary)
June 7th, Showtime
https://www.youtube.com/watch?v=TBHkiNRIp9M
Shot over two years and featuring exclusive interviews and behind-the-scenes verité with Chelsea Manning, XY Chelsea tells the story of the whistle-blower starting from her release from prison in May 2017, exploring her position on national security and trans rights and visibility.
---
Claws (Season Three)
June 9th, TNT
https://www.youtube.com/watch?v=5gFpqT7cumM
Sometimes the silence just gets to be too much. Such was the case for Quiet Ann in Season 2 of Claws. After one setback after another, Quiet Ann finally spoke up: creating friction at first but, ultimately, forging a deeper connection with women she calls her crew. Now, with their issues resolved, Ann and the ladies of Nail Artisans of Manatee County are moving on up. Thanks to Desna's short-lived marriage and the "untimely" death of their Russian mob boss, Ann and the girls are taking over: running the salon, the pill mill and a brand new casino. With a chance to "level up" finally within their grasp, can Ann finally find the happiness — and the girlfriend — that she's dreamt of for so long? — Natalie
---
Big Little Lies (Season Two)
June 9th, HBO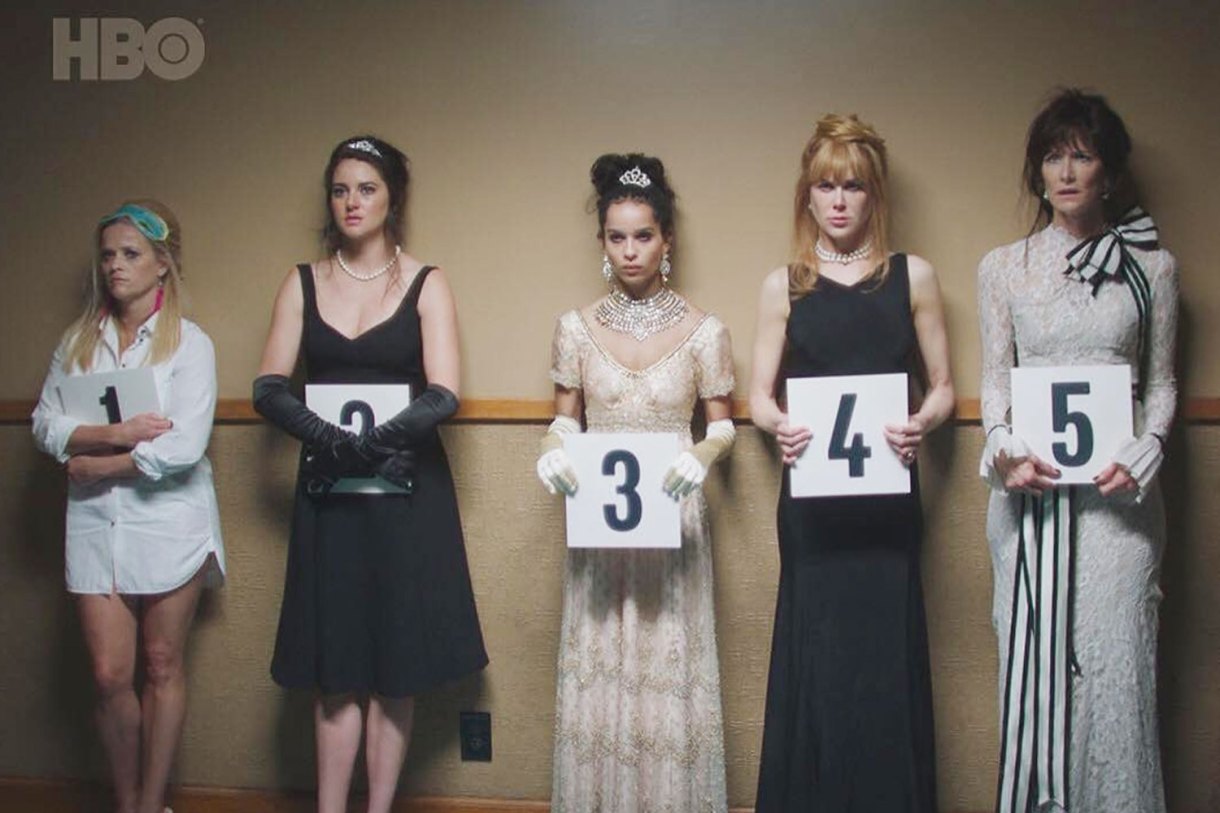 Despite its frustrating inability to deliver even the subtle lesbian action we deserve from this ensemble, Mommi lovers are unable to resist the siren songs sung from these Monterrey shores. Season Two sees the return of the entire main cast for a deft exploration of the aftermath of trauma and will introduce Perry's grieving mother, played by Meryl Streep, searching for answers to who killed her shitbag son. A woman is taking the helm this season — Andrea Arnold, whose prior work includes I Love Dick, Transparent, and Sasha Lane's debut film American Honey — will direct all seven episodes. The season promises to explore "the malignancy of lies, the durability of friendships, the fragility of marriage and of course, the vicious ferocity of sound parenting."
---
Pose (Season Two)
June 11th, FX
https://www.youtube.com/watch?time_continue=30&v=JPujB1Mi8yc
Season Two time-jumps to 1990, at the peak of the AIDS crisis, on the day Madonna's single "vogue" was released, thus putting the ballroom scene in the spotlight. Bisexual comedian Sandra Bernhard returns as a nurse, and activist groups like ACT UP will show up. Pose radiates, breaking ground with every stylized walk on top of it, wrapping universal messages about chosen family and community into stories never before told on such a prominent platform.
---
June 12th, OWN
Because we remember that Nova Bordelon is supposed to be pansexual even if the show's forgotten. #GiveNovaAGirlfriend2k19 — Natalie
---
June 12th, TV Land
Last year, Viacom Media announced that Younger would be moving from its original home on TV Land to its sibling Paramount Network but then — presumably after realizing that Heather's definitely not the only person that watches this show — TV Land opted to keep the show for its sixth season. The show will have a new feel now that Hilary Duff's in charge of everything and Charles and Liza are trying to make their relationship work. The important news, though? Maggie's getting a girlfriend! Evie Roy Nicole Ari Parker is joining Younger to play Maggie's love interest in a multi-episode arc. — Natalie
---
Trinkets (Season One)
June 14, Netflix
Based on the young adult novel by Kirsten Smith, Trinkets is the story of three teenage girls who'd probably never interact with each other but for the Shoplifter's Anonymous meetings they're all forced to attend. According to Netflix: "Elodie — the grieving misfit, Moe — the mysterious outsider, and Tabitha — the imperfect picture of perfection, will find strength in each other as they negotiate family issues, high school drama and the complicated dilemma of trying to fit in while longing to break out."
Aside from the intriguing premise, there are two other things that might make it relevant to your interests: 1. queer characters (!!) and 2. queer characters played by actual queer actresses (Brianna Hildebrand and Kat Cunningham, respectively). — Natalie
---
June 14th, Netflix
The debut of the third season of Jessica Jones marks the end of the Marvel era with Netflix. Unlike the other MCU shows though, whose cancellations came abruptly after their new seasons debuted, Jessica Jones will get the send-off our raven-haired hero deserves. Before she can say good-bye, though, there's still work to be done: she and her former BFF, Trish Walker, will have to put aside their grievances — recall, Trish killed Jessica's mom last season — to work together and take down a "highly intelligent psychopath."
After recklessly grappling with her ALS diagnosis last season (and getting burned in the process), Jeri Hogarth is trying to get her swagger back. She's opened up her own law firm and put Pryce and Malcolm on her payroll. If history's any guide, Jeri's definitely going to be stirring some shit up. — Natalie
---
Euphoria (NEW)
June 16th, HBO
https://www.youtube.com/watch?v=vuAzkZIiGxI
Trans model Hunter Schafer plays a trans character in this Skins-esque remake of the Israeli original, starring Zendaya in a trippy sex-drugs-and-adolescence drama. In an interview with Dazed Digital, Hunter said that despite being skeptical of a white cis male showrunner considering the material, "a lot happened in those first four episodes that I, as a transfeminine person and a queer person, really identify with." — Riese
---
June 16th, CBS
In a recent column, Michelle Goldberg called The Good Fight "the only TV show that reflects what life under Trump feels like for many of us who abhor him." Unfortunately, because the show's restricted to the network's subscription service, "many of us who abhor him" haven't been able to watch the show, but this summer, The Good Fight is coming to broadcast television. CBS will air the first season and everyone can enjoy the best show of the resistance. And as a bonus, we've got Dorothy Snarker recaps from season one to supplement your viewing. — Natalie
---
June 18th, Freeform
We tuned into Good Trouble back in January to watch the Adams-Foster sisters start their professional lives but it didn't take long before we got wrapped in all the drama of the "intentional living space" that they now call home. When the show returns for its second season, Mariana's balancing a new relationship and a new dynamic at work, Davia's balancing old desires with new interests, Callie and Malika are awaiting the outcome of the Jamal Thompson case and Alice is grappling with her new reality as an out gay woman. And maybe, if we're lucky, we'll get another visit from the Mamas too. — Natalie
---
The Lavender Scare (Documentary)
June 18th, PBS
https://www.youtube.com/watch?v=o8RPs-xrjks
The little-known story of the unrelenting campaign by the general government to identify and fire people who seemed possibly gay, narrated by Glen Close and featuring the voices of noted homosexuals Cynthia Nixon, Zachary Quinto, T.R. Knight and David Hyde Pierce.
---
Harlots (Season Three)
July 10th, Hulu
Charlotte Wells is forced to take over the brothel in her mother's absence while Lydia Quigley rots in jail and some new entrepreneurs in town angle to open up a "Molly House" in her prior evirons. Season Two got much gayer than Season One, and you can expect Season Three to do the same for racial diversity. Harlots reliably reveals the soft underbelly of what is often a very difficult life: the respite of chosen family and the intensity of those bonds, more genuinely rewarding and life-sustaining than those that unite sin-soaked, supremacist brotherhoods. — Riese
---
Siren (Season Two)
July 11th, Freeform
The second half of Siren's second season picks up where the first half left off: the mermaids have returned to the sea, while Ben and Maddie are left on land to face the consequences of the attack on the oil rig. On top of that, Ben and Maddie are melancholy without Ryn, the missing third of their throuple. Thankfully Ryn returns back to land to follow through on an agreement she made with the military so Valerie's #hornyformermaids campaign can continue, unabated. — Natalie
---
Sweetbitter (Season Two)
July 14th, Starz
Adapted from the bestselling novel from Stephanie Danler, Sweetbitter is a look at the 2006 New York culinary scene through the eyes of an ingénue named Tess…who definitely gives off season one of The L Word Jenny Schetcher vibes, right down to the black trash bags she carries into her Willamsburg apartment. Working at Sweetbitter, Tess meets Ari who, if we're keeping the L Word parallels going, is a mix of Shane, Carmen with a dash of Marina; in other words, she's a no-nonsense server at Sweetbitter by day and an adventurous lesbian DJ by night. According to Ari's portrayer, Eden Epstein, the second season will delve more into Ari's sex life. The second season will also add a bit more queer to the cast: as the imitable Sandra Bernhard joins the cast this summer as Maddie Glover, the owner of Sweetbitter, who once ran things in the kitchen before stepping away to launch a global food empire. — Natalie
---
July 26th, Hulu
When it debuted, Light as a Feather seemed perfectly timed: the series, which Valerie described as Pretty Little Liars-esque, with a touch of The Craft and Final Destination, dropped right in the middle of October…the exact time of year, audiences are craving spooky fair. So I'm not sure what it says about Light as a Feather's second season that its debuting in July instead; have we traded in scary for heat?
Details are scant on season 2, thus far, particularly as it relates to the show's lesbian character Alex Portnoy, but we do know that McKenna's inherited the curse brought on by the titular game. The chrysalis on her back attempts to lure her back to the game but McKenna refuses until the situation becomes untenable. — Natalie
---
July 26th, Netflix
Orange takes its final bow this summer. So far all we've got is a lil clip of many beloved characters singing the theme song in their head voices — but from that alone, it seems Flaca and Maritza could be returning. At Season Six's end, Taystee took the fall for a murder she didn't commit and Piper found herself granted early release, directly after marrying Alex. It'll be a doozy, but I know I'll be glued to my television the whole damn weekend. — Riese
---
August 2nd, Netflix
When season two of She-Ra landed on Netflix, Heather noted, "there's less implicit queerness than season one. But also: There's more explicit queerness than season one. Way more!" So if the trend holds, the show's third season will be extra gay. Fingers crossed!
One thing we do know about She-Ra's third season: it'll feature the debut of Huntara, the Salaxian bounty hunter from the original series. In the Netflix version of She-Ra, Huntara's the leader of the Crimson Waste who's reluctant to help Adora, Glimmer, and Bow on a quest. And, if that wasn't cool enough: Huntara's being voiced by Oscar winner, Geena Davis. — Natalie
---
G.L.O.W (Season Three)
August 9th, Netflix
The Gorgeous Ladies of Wrestling are back for their third season and now they're headliners at the Fan-Tan Hotel and Casino in Las Vegas. Everyone soon realizes that everything that glitters ain't gold…and their residency in Sin City turns out to be more complicated than they anticipated. The Netflix logline also says that in season three "the cast find themselves struggling with their own identities both in and outside of the ring," which sounds suspiciously like the tropes that Riese warned about in her season two conversation with Heather. Can't Arthie and Yolanda be happy for a while? — Natalie
---
Other dates that might be relevant to your interests:
June 5: Black Mirror
June 7: FIFA Women's World Cup (FOX)
June 8: The Tony Awards (CBS)
June 18: Ackley Bridge (Channel 4) – trailer
June 24: Years and Years (HBO) – trailer
July 4: Legion (FX)
July 17: Pearson (USA)
July 19: Killjoys (SyFy) – trailer
July 26: Veronica Mars (Hulu) – trailer