After my screening of Late Night, the two men sitting in front of me wondered aloud what the point even was of Mindy Kaling's new feminist workplace comedy. "We already have The Devil Wears Prada." I cackled out loud. In the 13 years since Meryl Streep and Anne Hathaway became two of the only leading women to ever interact about their careers in a movie about women with careers, Marvel has made basically the same movie 20+ times to the tune of a kadrillion dollars. When I pointed that out, both men said they just preferred fantasy, they guessed, which only made me laugh harder. What's a bigger fantasy than a world where a woman has had a late night talk show on broadcast TV for three decades, so long that she's become irrelevant?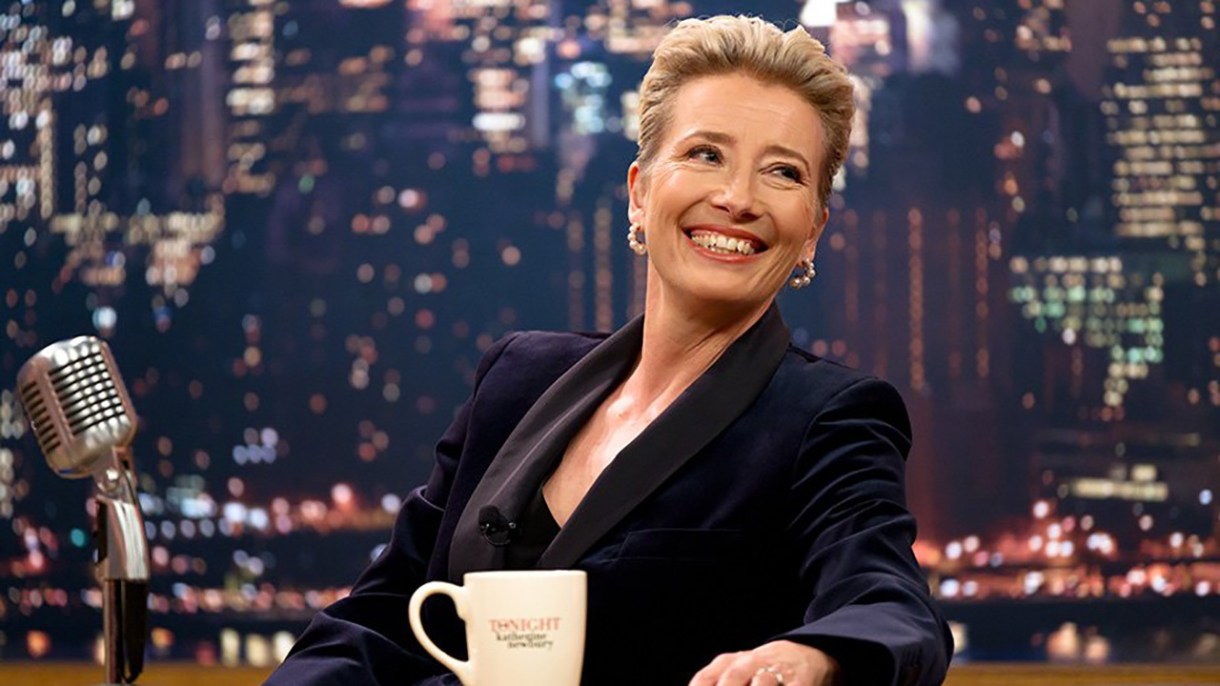 That's the premise of Kaling's new film: Emma Thompson is Katherine Newburry, of Late Night With Katherine Newbury, an industry icon who refuses to book Instagram influencers over female politicians on her show. She's won dozens of Emmys and Golden Globes for commitment to excellence, but in 2019, an entertainer without a Twitter might as well be invisible. Her ratings are tanking; the new network boss, Caroline Morton (Amy Ryan), is gunning for her time slot; and there's a public perception that she hates women. That last thing is down to her all-male, almost-all-white writers room. She demands that her longtime producer hire a woman, so he brings on the next female candidate who walks into his office: Kaling's Molly Patel, who landed the meeting by winning an essay contest at the chemical plant where she works (it's owned by the same parent company as Katherine's network).
Molly's first day on the job is also the day Katherine finds out her show's in trouble, which means she introduces herself to the writers room for the first time ever — but she still refuses to learn their names, settling instead for numbering them. Molly shows up with cupcakes, but she's late (because Katherine's early) and the writers refuse to even let her have a chair because they blame her "diversity hire" for one of their pals getting sacked and one of their literal brothers not getting hired. Molly upends a trash can and sits on that instead. It's all very Bridget Jones, which is to say that it's all very Mindy Project, which is to say: Molly's going to make her dreams come true while, peripherally, sleeping with one unavailable asshole and falling for a different, more compassionate asshole.
But don't let the familiarity fool you! What makes Late Night a remarkable film is that both Katherine and Molly have individual story arcs that collide in just the right ways at just the right times. Molly lives with her aunt and uncle in Queens, and while she might be a little naive about the way TV works, she knows what it's like to move through the world as an ambitious woman of color who has to seize every tiny opportunity and figure out how to bend and twist and shape it into a legit opportunity, working three times as hard as every white man around her. Katherine has lived a life of relative luxury. Her husband, Walter (John Lithgow), is a celebrated pianist; their house on Gramercy Park is enormous and stuffed with career awards from both of them; and while Walter is fighting Parkinson's, they're still very much in love and endlessly supportive of each other. Katherine and Molly have a few things in common, though: They love comedy, they love work, and they believe television shapes the world.
Late Night opens in NYC and LA this Friday, June 7th, and around the country on June 14th.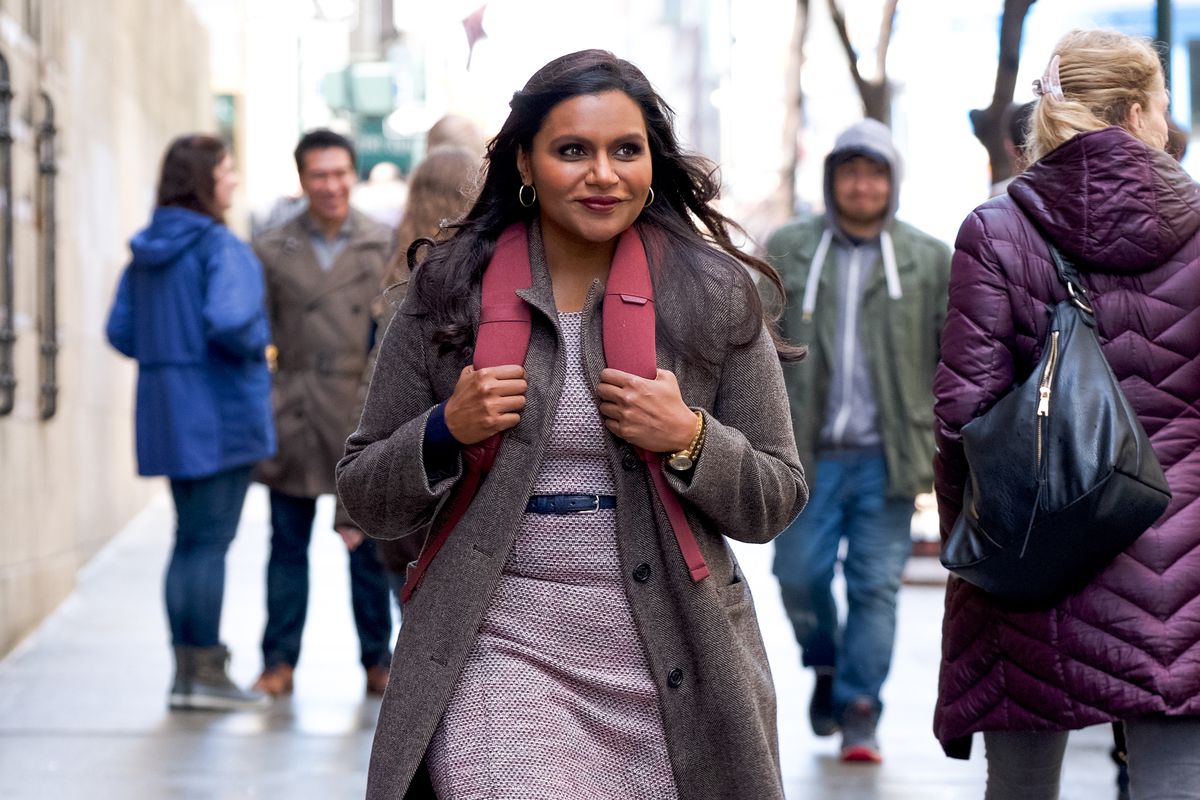 Kaling's Molly has both wider-eyes and more blunt edges than the other, similar characters she's written for herself in the past. And Emma Thompson is a revelation as Katherine Newbury, a frankly borderline abusive boss whose impossibly high standards for herself become the criteria by which she judges everyone who works for her. It's funny to watch her rip the men in the writers room to shreds for their mediocrity and entitlement, much less so to see her turn on Molly. Yet somehow, Thompson makes Katherine vulnerable and charismatic and sympathetic. She's weathered 30 years in the late night TV industry; she wasn't born this way.
Queer director Nisha Ganatra brings Kaling's funny, biting, meta-critiquing script to life like a bright, slick, dazzling rom-com for women who fantasize more about their careers than they do about Mr. Darcy.