​​​​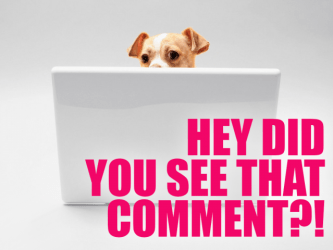 Hi ho, straddlers! Are you feeling warm and cozy and ready for your weekly recap of posts and comments from around the 'straddleverse? You bet you are!
Autostraddle's holiday gift guides continue to make the yuletide gay with suggestions for the power dykes, longform lovers, urban explorers, kids with too many toys and people who only wear black on your list. On top of that there's also the massive Ultimate Gift Guide curated by the Auto-staff.
Also this week, DeAnne Smith talked about hot yoga, Beyonce dropped her album out of nowhere and Mary Lambert and Tegan and Sara covered Wheatus and Pink songs, to the delight of all. On top of that, the You Do You zip up hoodies are here!
---
On Sunday Funday's Suffragist Cats Are Going Down Under:
The I Can't Think of A Name For This One But Highly Recommend Google Searching "Cats Voting" Award to Alaina:

On BREAKING: Beyonce Drops Her Album Out of the Blue Ivy:
The We Really Need A Beyonce Alert System Award to Di:

On Also.Also.Also: Kathleen Hanna, Ellen Degeneres, and The San Antonio Four Walk Into a Pantene Commercial and Other Stories We Missed This Week:
The They Always Live Down To Expectations Award to whatifiguredout:

On Tired of Gravy? That's Okay, Use Your Potatoes for Gnocchi!:
The Not To Mention Saucey Award to Marika:


On Straddler On The Street: Vanessa:
The So Let It Be Written Award to Amanda:

The We Don't Doubt Your Commitment to Sparklemotion Award to Maria:
On Herstory in Our Pants: The 1950s-Era Handy Hannah Vitalator:
The RT Award to j-bird:

​​
---
See a clever, hilarious or thought provoking comment around this website-ship? Email it to me at: carrie [at] autostraddle [dot] com!