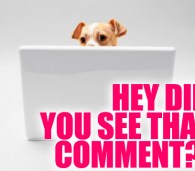 OHMYGOD YOU GUYS MY SPRING BREAK STARTS TODAY! Ps. There is an open bold tag somewhere near the end of this post and I can't find it and I don't want to look for it anymore I'm sorry don't hate me.
Did you celebrate Valentine's Day with sugar or with kisses? Nothing is quite as romantic nor as delicious as Christian martyrs. Perhaps you tucked in with the help of our comfort food post. Maybe you didn't give a fuck. Good for you! In other news, I had an identity crisis and apparently Lady Gaga did too because I hear she was re-born this way out of an egg into Madonna. Frankie from Skins is more badass than anyone on the U.S. version will ever be, Esperanza Spalding blew everyone out of the water with her jazz, and Sebastian continues to be a shining beacon of good things as he teaches us how to talk to transpeople. Don't forget that next week is round two of Autostraddle city meetups!
P.S. If you want to look at kittens and find out what's going on with Google Chrome and Autostraddle, look no further.

On This is How We Live, No Fucks to Give: KC Danger's Guide to Not Giving a Fuck:
The Jealous of What? Award to zoe, moose, terracottatoes:

The Apartment Above Me Award to Alex, chantaloupe, terracottatoes: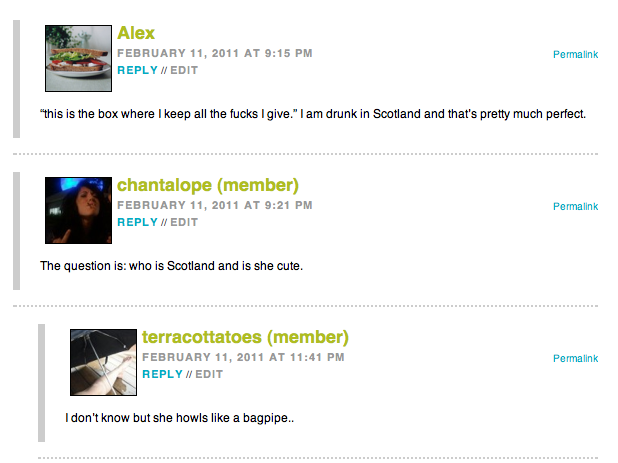 On Lady Gaga's "Born This Way" Is Here, It's Queer, & We Have An OPEN THREAD:
The No Fucks to Give Award to lodi dodi, caitlin, Saramaile, mb: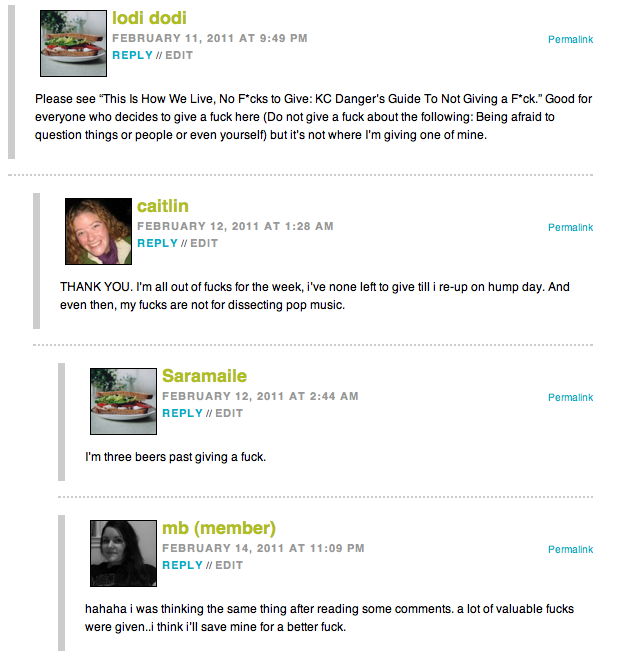 On NSFW Lesbosexy Sunday is Using the Most Beautiful Vibrator Ever:
The e award for e Award to e:
also i had a random dream about olivia wilde and she was doing things to me and asking me to do things to her. it was fucking awesome. i didn't even know that i liked olivia wilde, but since we did things to each other, i can't help but fall a little in love.
On Get Baked: Comfort Food Edition:

The Abby's Dad Award to mindy, abby's dad: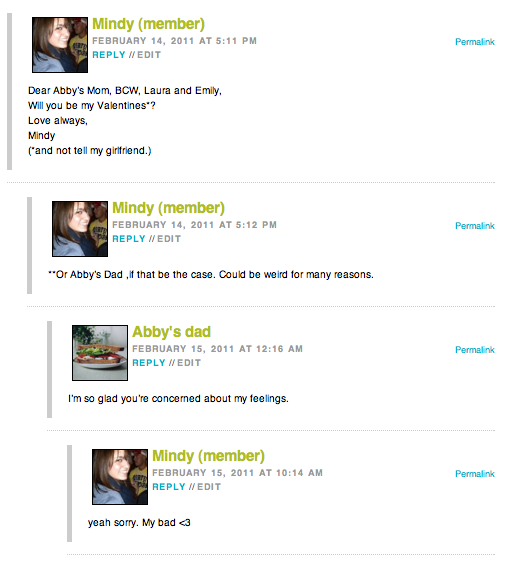 On Valentine's Day Open Thread: Where All Our Love is Unconditional Love:
The Nature's Surprises Award to TheVegetarian, Cassandra, oh-windermere, AG:

The Tumblr Will Do That To You Award to Azzy, allie: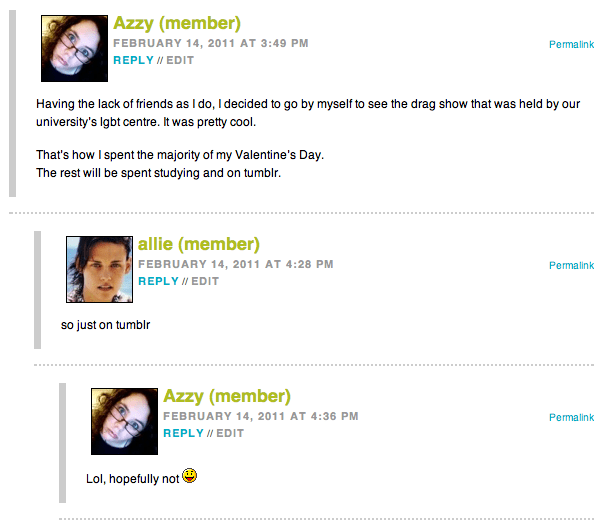 On 53rd Annual Grammy Awards: Are You There World, It's Me, Esperanza Spalding:
The Moennig Effect Award to Anna 7, kimbit:
On Jeopardy Proves the End is Nigh, Watson Will Enslave Us Soon:
The Equal Rights for Robots Award to Raksha:
I'd like to state for the record that I've always been a supporter of Robot Marriage. Just putting that out there. Y'know, in case.
The At Least We're United Award to catch:
sincerely troubled by having to cheer "go humans"
On Gay Sandwiches! Lawsuits! Drug Dealers! Gay Saunas! Record-Breaking Kissing!:
The Make Me A Lesbonini Award to ellechronique:
Now, if only they had a lesbowich or a dykewich…or a lesbonini…that's something I could sink my teeth into . Would they serve them at an all-ladies sauna?
On Autostraddle Isn't Working in Google Chrome And It Won't Be Fixed Til Sunday I Am Really Sorry:
The Stone Age Award to diver:
Omg, autostraddle does not work for me. I have been trying to access the site with an abacus, and it does not want to work. I also tried smashing two rocks together.