While "I don't give a fuck" is usually regarded as a dismissive and potentially offensive remark of nonchalance, it has also become my personal mantra of living. And although not giving a fuck about anything may cause a serious lack of productivity and occasional bouts of unfriendliness, I am slowly but surely learning that it's not just about not giving a fuck, but rather where and when it is proper for the fucks to be distributed. Come on this journey with me, through no fucks: 2011.
But why shouldn't we give a fuck, you ask. Don't we need to. Aren't these fucks what keeps things in order? Doesn't the global exchange of fucks and no-fucks make the world go round? Don't I have a rent to fucking pay? What will happen now to the New York Fuck Exchange?
Stop.
If you are asking these questions, you are already giving too much of a fuck. You see, we are all given a certain amount of fucks to give in one lifetime, and it is up to us as individuals to determine how to distribute them (trust me, I'm a doctor of fuck-giving). Some people call these 'priorities.' I call them 'fucks.' Improper fuck-distribution leads to such things as unnecessary stress, feelings of futility, existential crises, bad hair days, and perhaps even Seasonal Affective Disorder. In this article, I will seek to teach you proper distribution technique so that you and your loved ones can stop giving 'em (like that) and have more time to give them…like that. Let's begin.
1. Learn How to Properly Distribute Your Fucks
Tegan and Sara, if you're reading this right now, I want to request that you record a version of "Where Does the Good Go?" called "Where Do the Fucks Go?" It wouldn't have to be very elaborate, it would just be like, "Where do you go with your broken heart in tow/What do you do with the leftover…fucks." If proper fuck-distribution is executed, there will, in fact, be some leftovers. The trick is stepping back for a second and determining whether or not what you're worrying about is worth your time. Is there a bigger picture?
Example:
I just accidentally bought the wrong kind of cigarettes. They were a little expensive and a little too strong and supposedly they are made for coke heads.
Wrong fucks to give:
"I just spent $10 on something I'm not going to use"
"…Should I smoke them anyway even though I don't like them?"
"Do I look like a cocaine addict by association?"
Right fucks to give:
"How are my lungs feeling today?"
"How can I improve good lung-feelings in the future?"
"Could I save money if I quit or cut back?"
There are good fucks to give. And if you stick to your fucks, they'll be beneficial in the long run.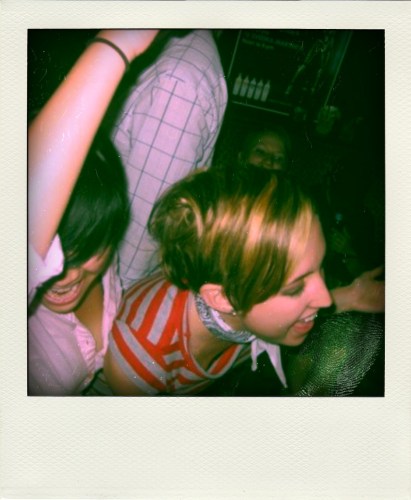 2. All Fucks Must Be Consensual
First, tell that to the GOP. Then, remember that you are in charge of what you care about. That means you do you, girl. YOU DO YOU. When the world tries to load your arms with things you don't care about, you turn around and you say "Yo, I can't carry no more of these fucks, y'all!"
A lesbian told me that a lesbian told her, "Stop fucking with women. Focus on school, and getting a good job. Bitches love money. You need to provide."
If you want to be a baller so you can provide for your woman and pop bottles and buy nice things for your cat, then this is something you should give a fuck about.
If you don't, then you can amend it to something like this, as said lesbian later did: "Bitches want someone who is independent and focused. Which I am."
Sometimes the world tells you that you're not pretty/handsome or you're not doing enough or that you're not successful without money, but you know what's important to you, or you're figuring it out. Queer lady poet Andrea Gibson said "I wanna know what you see when you look in the mirror on a day you're feeling good. I wanna know what you see in the mirror on a day a day you're feeling bad. I wanna know the first person who ever taught you your beauty could ever be reflected on a lousy piece of glass."
Translation: Ain't no one taking your fucks if you don't wanna give 'em.
Set them goals. Do what you want 'cause I know you can do it well.
3. Give Fucks…Like That
This is here because an article that uses the word 'fuck' so many times should obviously have a reference to sex and/or masturbation. Go ahead, have an orgasm. Give someone else one. This is about sharing. I'll wait. I wasn't kidding when I said you do you. Or her. DON'T STOP GET IT GET IT.
Fuck Yo' Mean Mug
So 50 Cent and Soulja Boy have this song called "Mean Mug," and I think it's actually about popping gats and fornicating with hos or something like that (see above) but I like to think that it's about staying positive in the face of adversity. Also, for a really long time, I thought they were saying "Fuck your meme up," which I thought was surprisingly hilarious and relevant. But they weren't.
The point is, don't let the haters get you down. Haters gonna hate, it's in their job description. Do not, I repeat, do not give a fuck about your haters. Whether your primary hater is your boss, your client, your customer, your mom, your crazy ex-girlfriend, or your crazy ex-girlfriend's mom, just remember, you don't have time for that. You're out there doin' you and maybe doin' some other people, and they just need to stop being so concerned about it.
For instance, here is a conversation I imagine at least once a day:
Me: Wait, so, you really don't know who killed Jenny?
Ilene Fucking Chaiken: Nope.
Me: Really?
IFC: Nope, I really don't.
Me: Was it maybe Sounder II?
IFC: Maybe, I'm really not sure.
Me: Wow, that's…that's really terrible. How can you do that? How can you leave us like that?
IFC: Katrina, my apprentice, do you see that box across the room? Go and open it. What's inside?
Me: Nothing, it's empty.
IFC: Exactly. That's the box where I store all the fucks I give.
4. Don't Be Afraid to Fuck It Up
I know how it feels. That burdensome feeling of caring way too much about way too little. That horrifying moment where things are going well, and suddenly one little thing goes wrong and you feel ALL THE FUCKS rushing into the room all at once. All at once! I shudder even now at the thought. But sometimes there's just nothing to be done about it. It's like crying over spilled milk: what's done is done, there's nothing left to do but clean it up and apologize to the cow.
Seriously though, accepting that shit happens or that shit happened and letting it go is absolutely life-changing if you can stick to it. In keeping with the theme, the great philosopher Kanye West says, "Fuck the past, make love to the future." And even though he sometimes says things like "I would like to thank Julius Caesar for originating my hairstyle" and/or "Put the pussy in the sarcophagus," the man is right.
Let's examine a case.
Perhaps you made a New Year's resolution like, "go to the gym more" or "spend less time looking at pictures of cats on the Internet." It's February now, and maybe you're in bed under eight comforters in your gym clothes looking at pictures of cats on the Internet.
Giving a fuck: I am a failure. Where is my pint of ice cream? There's no point in trying to do this. I'm just going to sit here with my girlfriend, The Internet, and become an e-cat lady.
Not giving a fuck: That cat looks great in that hoodie. I bet I look pretty great in this gym hoodie. Fuck New Year's resolutions, I'm gonna start today!
So what are we talking about when we talk about not giving a fuck?
Giving no fucks is more than blowing things off. It means living outside boundaries. I'm not going to tell you to blow off all your obligations or forget your priorities, but I am going to ask you to stop giving a fuck about what's bringing you down or holding you back. Do not give a fuck about the following:
1. Failing or taking risks
2. Worrying about expectations
3. Being afraid to question things or people or even yourself
4. Not knowing
5. Embarrassing yourself
6. Your shoes not matching your belt (but big up if they do!)
7. Being different (everyone gives a fuck in their own way)
And don't put too much pressure on yourself! Let's be real here, no matter what decisions you make, no one will promise you that things will work out in just 'that way.' There will always be outside factors, and sometimes 'it gets better' is something that's only relevant when trying to live through your hangover. Maybe it does get better. Sometimes it doesn't. Don't give a fuck about things you can't control.
When life gives you lemons, make lemonade. When life gives you limes, do tequila shots. When life tries to give you fucks, you slap those fucks right out life's hands and you tell life:
5. This is how we live, no fucks to give.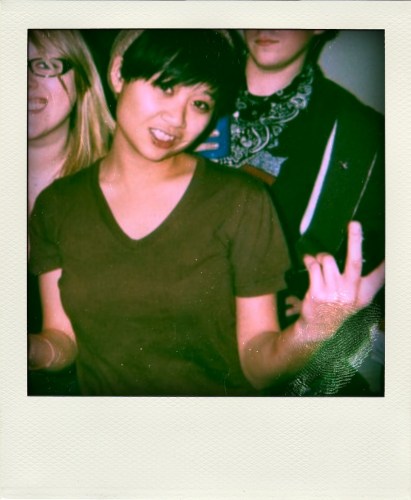 Good luck, fuck-givers. Y'all are beautiful.