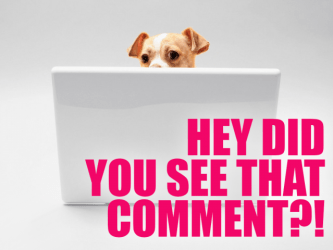 Happy Friday! My 3D week was kind of boring this week, but luckily lots was happening here. Rachel wrote about our next book club book, Fun Home, Lizz talked about being a visible femme, and Lemon told the story of Texas and Narnia. In TV news, we've got the caption contest, your sitcom recaps, jokes from Two Broke Girls, and obviously a Glee recap. In posts that appeal to two of your five senses, we've got 10 queer tumblrs, a Unicorn Plan-It teaser, and a recipe for vegan challah. If you're looking to contribute to the conversation, we've got plenty of open thread for you. Check out the posts on The Hunger Games, sexsexsex, and this silly girl who wishes she were gay. And now, the group of the week!
Single Straddlers… Ready to Mingle!
As it turns out, there are (so far) 365 of you who are single and participating in the "Lesbian Dating Game Experiment" (whatever that is) right here on ASS! Autostraddle: The New OkCupid. Also even if you aren't single you can still join the group to dish out some advice. Right now someone wants you to answer this very important question: knit cap or bandana on a lunch date?
---
On OPEN THREAD: Jessica Lowndes Wishes She Was Gay in New Music Video:
The And Kittens, Don't Forget Kittens Award to novastar: "You know lesbians. We like ties, suspenders, smashing men's skulls in, and cigars."
The Moody Award to Jenny: "The silly twit wishes she *were* gay. She needs to use a subjunctive because her desire is counterfactual. I might be less annoyed by the seventy different kinds of nonsense going on in this song if she knew how to use her words, but probably not. Anyway, to escape those boys boys boys she should probably just shut up and go braid hair and lick clits like the rest of us."
On Sunday Funday is Following Its Gay Heart to the Altar and the Internet:
The Do All The Things! Award to Sophie: "To me it seems like the couple said "I wish we could get married" and then the Mayor was like "WHY THE FUCK NOT? LET'S DO IT!"
That actually sounds a lot like my first experience with vodka."
On Listling Without Commentary: 19 Things About Living Alone:
The Story Of My Life Award to Colleen: "Once when I was living in a single room in my college dorm, I left the door unlocked and the RA came in without knocking. I was sitting by myself on my bed with a blanket over my head."
The Water Water On The Seeds Award to Caitlin: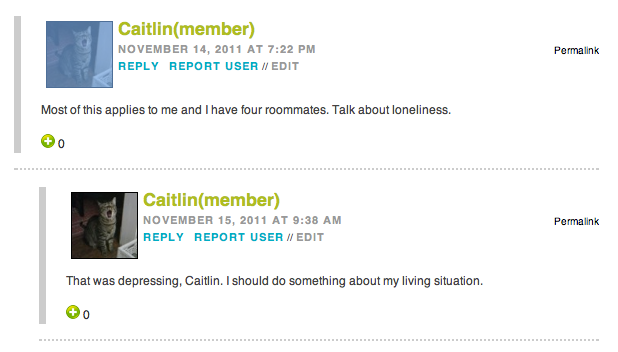 On You Need Help: Being the Visible Femme:
The Aww Award to Megan: "I'm just going to leave this here. Ivan Coyote, thanking all you beautiful femmes.
http://youtu.be/2Q7IzwUa_kI"
On Viral Bear:
The ¡Y Un Jamón! Award to C: "In Spain one can find a ham flavored potato chip, though I cannot vouch for its deliciousness because I am deterred by the fact that it's not just called "ham" but "Ham ham!!" (¡Jamón jamón!) I mean a ham flavored chip is one thing, but ham ham? I don't know…"
On Glee Episode 306: It Was a Monster Mash-Off, With Feelings:
The Scissor Bump Award to Lex Hart: "Being around Brittany so much, I'm most surprised that Santana threw "rock" and not "scissors.""
The Bandaids For Your Soul Award to wepa: "'and has the personality of a cranky lesbian on the internet.'
WAY TO BITE THE EYES THAT READ, RIESE. I FEEL ALIENATED; IT'S AS IF THAT PHRASE SIMULTANEOUSLY SLUSHIED AND DODGEBALLED MY SOUL. UGH!"