It's finally here! It's only been seven days since last week but you're probably in need of a dosage of happiness. Especially after getting that flu shot (ouch!) and buying 48 packs of Ramen because you've developed your first cold-weather illness! Stay warm by cuddling, if you need to.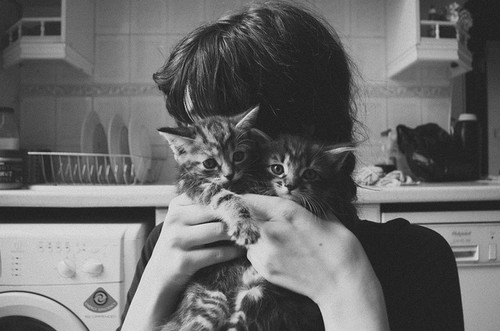 Plus, since it's Sunday Funday I get to warm your heart with stories of gays defying expectations, following their dreams, and getting a little love.
People Seriously Supporting Gay Marriage, Partnership, -ness
+ Gay marriage is banned in France, but the mayor of Cabestany doesn't really care. He want ahead and married two gay men in an act of protest:
Mayor Jean Vila said performing the wedding for the men, identified only as Patrick and Guillaume, was a "militant act," Reuters reports. 
"To outlaw homosexual marriage is to deny the reality of thousands of homosexual couples,wp_postshe said after the ceremony, held in the Cabestany City Hall. "This decision to join these two people for me is an act of anger and revolt in the face of the authorities' refusal to legitimize such unions.wp_postsHe did not enter the marriage in the official registry, however, to avoid the possibility of annulment. 
+ Connecticut Senator Richard Blumenthal is personally working on the behalf of a British binational couple to get their marriage-based petition for a green card accepted. He is doing so, however, because he wants the Defense of Marriage Act to go away for real:
"The question of DOMA's constitutionality and validity as applied to the lawful marriages of same-sex couples in states like Connecticut has yet to be decided by the federal courts and Congress,wp_postsBlumenthal writes. "Until such a final determination is made, I ask that you withhold judgment on the validity of this petition from lawfully married Connecticut citizens."
This Veteran's Day Is Gayer Than the Rest
It's the first Veteran's Day weekend in a post-DADT world. Ain't that crazy? We're in on the honor and the glory this time, y'all!
Gender Reassignment Is Now Tax Deductible
Gender reassignment surgery is now classified as a medical necessity, and is therefore tax deductible.
Another Gay Minister
Rev. Dr. Jonipher Kwong became the first gay – and the first Asian – minister in the First Unitarian Church of Honolulu's history. He couldn't be happier:
"It's important to celebrate. This is especially true for younger people, who may be struggling with their identity and face bullying and teen suicide. I want to highlight the church's role in honoring [sexual orientation] instead of shaming it."
Ugandan Lesbian Granted Asylum
When Lilian Ikulmet, the former head of Uganda's female rugby team, came out, she faced harassment and violence in her home country. So she has been granted asylum in Germany. She said she's hoping to live a quiet life and marry her girlfriend, just like everyone else.
This Wonder Woman Mixer
I don't have anything more to say.
Win An Advocate Signed By Adam Lambert
You can win an issue of The Advocate signed by Adam Lambert.
"I Can't Think Straight"
The lesbian film "I Can't Think Straight" from 2007 may be making a return as a web series. It's up to you:
Our aim is to bring you the characters, challenges and triumphs, in a TV quality show but in short, web series episodes, with the high production quality you've come to expect from Enlightenment Productions.We have been overwhelmed by the response to I Can't Think Straight the movie. 34 million hits on our trailers and related videos. Thousands of fan videos on YouTube. Two thirds of you told us that the movie changed your life. Your help and support in every way, not just in financial sponsorship, is crucial for us to produce this series and to keep its creative integrity and values intact.
You can donate to the crowdsourcing effort here.
Zebras
Look at this baby zebra picture courtesy of ZooBorns. Did all the sad go away? Yep. I know.