2 Broke Girls "And the Petty Cash" is mostly about the Max and Johnny storyline. So there was that. There were also multiple gay jokes and some physical comedy which I enjoyed. When Max wanted to leave without the 500 dollars I thought to myself, "they can't be that broke." For 500 dollars you could parade all of my exes, anyone that's ever turned me down, and every single person I have ever had an awkward interaction with in front of me while they insulted the cupcakes I baked and made out with each other. That's what being broke is like.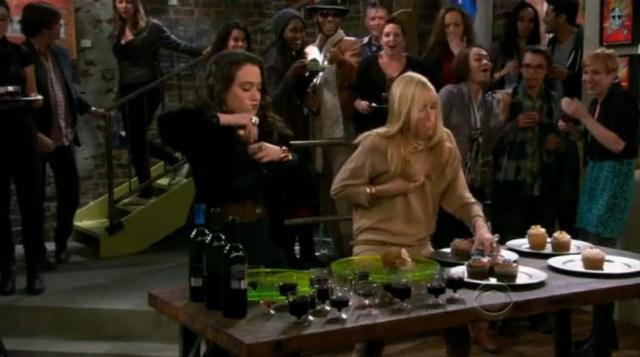 The "young people please relate to this show" joke
Johnny: Max, it's complicated.
Max: What are we, on Facebook?
The gay joke
Max: This is my pattern, ok. I fall for the wrong guy. I find out they're with a girl, a bottle, or a needle and I move on. Sometimes I use a bottle to help me do it. Or a needle. Or a girl.
The edgy joke
Max: Giving into feelings is for rich people. Regular people just have to get up, get drunk, and go fulfill their baby-sitting duties.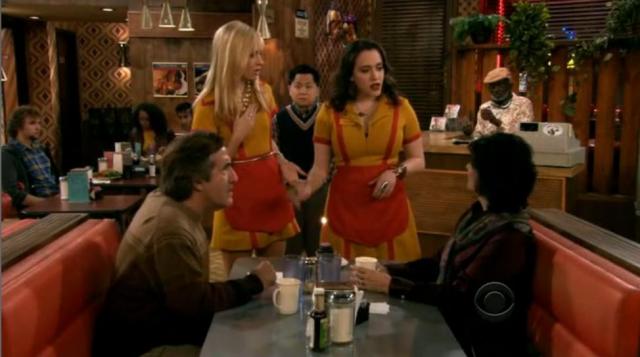 The non-PC joke
Han: Back off Tiger Mom!
The "is this racist joke?"
Caroline: Fine. Tell me one other reason he could possibly be in here.
Max:  He needs Han to solve a complex math problem?

The vagina joke
Caroline: I was only gone twenty minutes. What'd you do, shine a bat signal out of your vagina?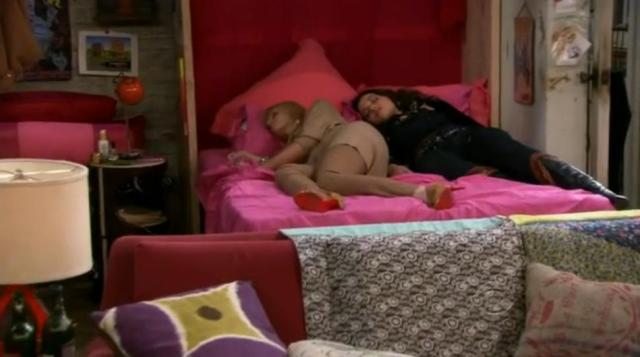 The joke that leads to a lot of questions
Max: I never thought that waking up in bed with another woman and frosting on my boobs would be this depressing.
Why wouldn't you dispose of the frosting before you went to sleep? Is frosting hard to remove from body parts? Would you use bowl licking techniques or some other way? I feel like you never really get it all out of the bowl. Same goes for when it's off of boobs?