Lesbians love to make things! Sometimes with a hammer and nails, sometimes with flour and sugar, and sometimes with cameras.
Tina Cesa Ward is the kind who likes to use cameras and what she's making is LGBT-inclusive media. You may know her as the Executive Producer / Writer / Director of Anyone But Me, and if you don't, do yourself a favor and catch up! Tina's latest project is a brand new mini series, Good People in Love, which she wrote, directed and produced. It's very relative to your interests and here's why: lesbians.
Good People in Love has an all-star cast including Heather Leonard, Steven Alexander, Megan Melnyk, Jesse Wakeman, Seeking Simone's Renée Olbert and Anyone But Me's Rachael Hip-Flores. I was fortunate to snag a quick interview with Tina about her new series! Also, between you and me, the premiere episode of Good People in Love is here, so if you wanna watch that first and read the interview second, I wouldn't hold it against you.
Sarah: When you say "mini series" what kind of format are you planning for the release?
Tina Cesa Ward: It will be released on the web in five episodes. The series takes place over the course of an evening — actually, the night the Gay Marriage Bill passed in NYC — so all five episodes can come together seamlessly and be released as a short film as well. I plan to explore that idea further after the release online has taken off.
S: And why did you make it a mini series as opposed to a feature?
TCW: I wanted to do something else for the web, but I didn't feel that this story fit as an ongoing series, a miniseries seemed like a natural choice.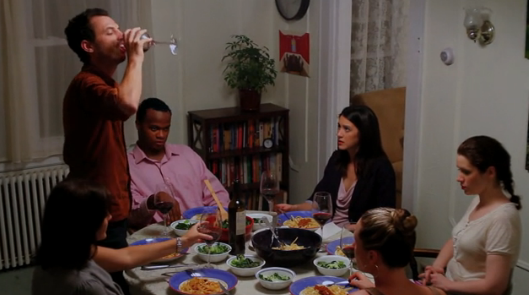 S: How would you describe the plot of the series?
TCW: Good People in Love is a dramatic miniseries about a dinner party to celebrate an engagement, which turns into a night of manipulation, dissection and revelation. The story's narrators, Scott and Sarah, set out to prove their distinct points of view on love by using the party's two couples as unwitting examples, which opens up a Pandora's box of trouble for everyone.
S: What are you trying to say or accomplish through this series?
TCW: My hope is that the audience connects with the material and are moved by it in some way. It's a story about the impact of love and how we handle it as human beings, either positively or negatively. Marriage and divorce can come from either stance, and marriage is now something that is a real possibility for a lot of the gay and lesbian community. So with that, it immediately changes any romantic relationships we now have going forward. Being able to marry also gives more common ground with our straight family members, friends and colleagues. Many of us have lived our lives strictly within the straight community and a little more common ground really does go a long way towards feeling included.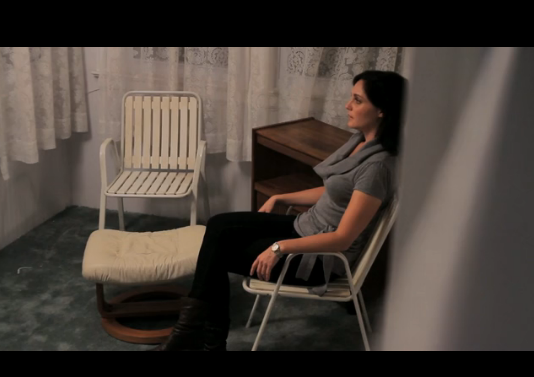 S: Who would you say is your target audience?
TCW: Like Anyone But Me, this isn't directed towards one audience and one audience alone. I believe in telling stories that everyone can relate to in some way. Of course the hope is that the lesbian community embraces Good People in Love because there are situations in the series that I hope will reflect their experiences.
From the trailer it seems like Good People in Love doesn't exactly idealize lesbian relationships. Would you say you are you promoting a gay positive perspective and if so, how?
It's not a negative perspective, but it's perspective that I don't think is explored too often either. I think there are a lot of real issues and circumstances about our lives that very rarely are explored. Those circumstances are what interest me as a storyteller, and they're what I want to talk about.
Go watch the first episode. Tell me what you think. Tell me if you're as thrilled as I am that such talented and passionate women are putting (sexy) lesbians into things we want to watch!