Welcome to the twelfth episode of the fifth season of Glee, a show about why I can't spell "twelfth" without spellcheck. No but seriously: Welcome to the twelfth episode of the fifth season of Glee, a wacky family dramedy about a team of students with very clean shoes who progress from high school to college while moonlighting as private investigators under the tutelage of Nietzsche. This show deals with a lot of really important issues for young people, like World Book Encyclopedias, low blood pressure, cream soda, Cheddar Bay Biscuits, aftershave, compost, pocket rockets, scuba divers and cholera.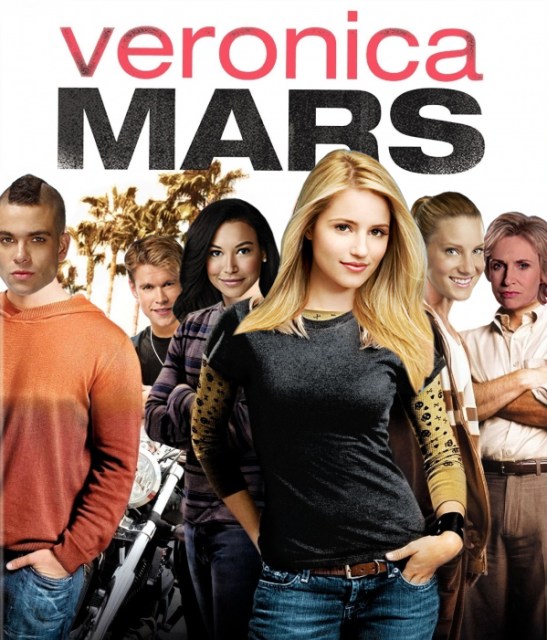 This week's episode was pretty great because everybody came back and things happened!
---
We open in the hallowed halls of Dear McKinley High, where the prodigal sun goddesses have returned to roost: Mercedes Jones and Rachel Berry, immensely successful 19-year-olds who are confused about the lack of fanfare happening upon their return. For example, there is no: red carpet, poster announcing their success, lords-a-leaping.
Rachel and Mercedes monologue their mutual distaste of one another's accomplishments.
Mercedes: "So what, she got cast in a play as an annoying Jewish girl, what a surprise."
We then enter the Glee Room which, for the first time in such a long time, is chock-full of people we know and love! Or maybe we didn't love them before, but now we do because absence/Ryder makes the heart grow fonder.
Safe in the sultry refuge of the Glee Room, both Divas are determined to snag the front-and-center chair, but Rachel snatches it first because she's a whippersnapper! Mercedes says, "now if you'll excuse me, I'll just make my way to be back of the bus."
Sir William declares that it means SO much to him to have all his chickadees back in the pod to celebrate Glee Club before it's converted into a LEGO/Logo studio. This week, the children will be asked to do a "reinvented" version of a previous Glee musical number. My fingers are crossed for "One Bourbon, One Scotch, One Beer."
Sir William announces that he'll kick off the celebration with his own Reinvented Classic and Santana's like, "so you all cheer now, but just wait until he starts rapping." Ha! But no worries, Sir William has even brought a guest — April Rhodes/Kristin Chenoweth is here! And she has an alternative lifestyle haircut!
April promptly whips out the (non-alcoholic) champagne and dishes about what she managed to obtain via her most recent breakup: her own private island!
April's island is called Santa Aprilrodeo. Here, Courtney Love found it for you: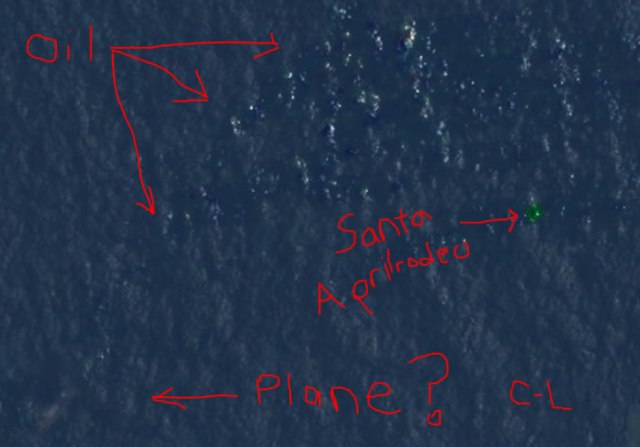 April announces they'll be doing the best musical number in the history of the New Directions, "Raise Your Glass," which Blaine points out was actually done by The Warblers, and I point out was actually best done by THE MINI-WARBLER. It's pretty delightful, honestly.
BTW, my personal Intern, Grace Ellis, is full-time now, which means I can talk to her about Glee constantly while writing the recap.
Me: There's a part in "Raise Your Glass" where in the background, Heather is joking with Jenna about having something on her nose, I think?
Forever Intern Grace: "Raise Your Glass" was a beautiful mess.
Like I wonder what the concept was for that song
"Ballyhoo," maybe
Decide for yourself:
http://youtu.be/k09W1TvhlVM
And here's the best YouTube has to offer w/r/t the original:

---
Puck saunters through the hallowed hallways, monologuing about how he was The Saw at McKinley because he sliced school like a saw and when he liked a girl, he sawed her. Now he's in the airbird army and super professional, but, much like many of you, still feels a flutter in his dark cold heart when he casts his gaze upon Quinn Fabray.
Unfortunately for Private Benjamin, Quinn's dating Nate Archibald from Gossip Girl, aka "Biff MacIntosh." His family invented apples, which means he is a descendent of Adam and Eve, which means he was created by G-d. Every now and then G-d messes up, you guys, like when he made tornadoes, the douchebag who stole my bike yesterday, men and Love Actually.
Puck can tell right away that Biff is a total douche, because Puck is in the army team now, and they find criminals in dark places like McKinley High. Also because Biff's never heard of Puck before and knows nothing about Quinn's life prior to Yale and has tagged along on this journey 'cause he won't let Quinn meet "mother" until he really gets to know her first. I have a strange feeling he doesn't know about this:
---
Meanwhile, Brit-Brit's slaving over the Theory of the Pythagorean Astrophysics Calculus Hypothesis Mathlete in a classroom when Santana pops in to make every lesbian at home fantasize that a sex scene is about to happen.
Brit-Brit wants to go back to the old days before she found out she was a mathematical genius, back when all she wanted to do was scissor Santana and talk to her cat. Oh honey, don't we all wanna go back to those days.*
We also get a neat flashback to Brit-Brit getting study buddied by the Great Minds of MIT.
Santana suggests reuniting the Unholy Trinity, a situation I am 100% on board with.
*I'd also be on board with Santana scissoring Dani, but this show seems unwilling to allow them to even tongue kiss, so.
---
We then zip back to Glee Club for this performance of the Britney Spears classic "Toxic," for which the ladies alternately wear their famed uniforms and the new Very Sexy Collection from Victoria's Secret.
Throughout the performance, the Gleeks cast weary glances at Biff, who spends the whole performance texting.
Here's the performance for you to witness with your own two eyeballs:
http://youtu.be/WVAvIcMaRK8
And here's the original:
http://youtu.be/uh9icLv4ZOA
Afterwards, April's got only one question for Apple Brown Betty:
April Rhodes: "What did you think, Mr. Preppy McDimplebutt?
Biff: "Oh, I thought it was, um, very energetic."
Mike: "You were texting the whole time."
It's true:
Dude, when Mike Chang calls you out, you are in trouble. Anyhow, obviously Preppy McDimplebutt is gay and was texting his friend kevinxoxo or setting up a Grindr rendezvous at the Cracker Barrel.
Santana tells Brit-Brit that she was AMAZING out there, and Brit-Brit says that she actually sucked. She's super down on herself 'cause she's so caught up in mathematics and neglecting hot dance floor moves.
---
Pages: 1 2 3See entire article on one page