by carolyn & riese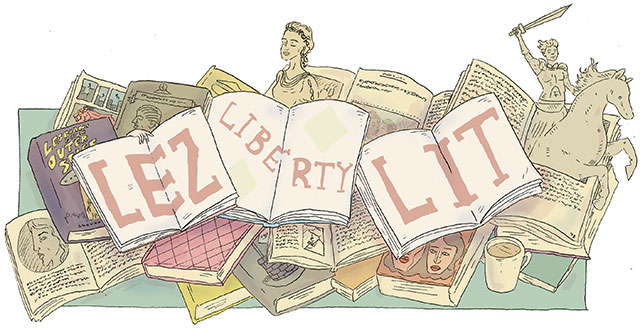 Malinda Lo writes about including didactic dialogue about race and sexuality in her books, and why it sometimes reads awkwardly, and why she does it because of that:
"Even when these kinds of interactions are written in character, some readers will check out of the narrative and think, 'This is not realistic.' Some readers always balk at straightforward grappling with race and sexuality and would always prefer that these issues are elided or only mentioned obliquely. To be honest, I fear that this is a result of privilege. People who have never had to have these kinds of uncomfortable conversations in real life are probably less likely to believe they happen. They may also misinterpret awkward behavior for being out of character. […]

As someone who's had these conversations in real life, I myself don't feel entirely 'in character' when I'm having them. That's because the person who's asking me these questions — someone who is unfamiliar with certain aspects of my identity — is seeing me as those labels ('Asian American' or 'lesbian'), not as who I am (Malinda). I'm not forced to explain these things when I'm in comfortable situations with friends who know me well, where I can be fully 'myself.' I only have to explain these things when I'm being asked to represent some superficial traits about myself to strangers. Yeah, it's awkward."
Being really good at speed reading could mean you could read Harry Potter in 77 minutes, but why would you want to? In a discussion of Spritz, an app for learning speed reading, Olga Khazan argues that "wanting to speed through a good book sounds as illogical as rushing through lunch with a hilarious friend."
Lifehacker has a discussion of the three ways to best absorb information while reading: impression, association and repetition.
Chimamanda Ngozi Adichie appeared with Zadie Smith on Between the Lines earlier this week and you can watch the whole thing.
Getting a PhD in literature means existing in a world where you could be called "doctor" but it would feel funny: "It's been four years since I finished and defended my dissertation, and I am still uncertain what it means to be a doctor. At various moments I'll think, 'Toiling at something I didn't even really want for eight years builds character!' or 'I'm a better writer!' or 'I know some things about dead people!'"
Only 93 of the 3,200 children's books published in 2013 were about black people, according to the Cooperative Children's Book Center. In the New York Times, Christopher Myers compares this to how publishers used to also stay away from the occult, because of "the market," until they didn't:
"When a certain wizard came along, and vampires, witches, werewolves and Greek gods, and all manner of magical beings soon followed. Perhaps the wizard and all his supernatural kin were able to elude the dictates of The Market because they had magic wands and powers. Or perhaps the imagination of publishers, parents, teachers, editors, librarians and book buyers, these people who care so much for children and literature and believe in good stories told well, in cartographies that have no blind spots, was much more important, in the end, than that unwritten rule put forth by The Market, that backward segregated map that has led us to this dismal place."
The Independent, a British newspaper, has announced that it will no longer review gender-targeted children's books: "What we are doing by pigeon-holing children is badly letting them down. And books, above all things, should be available to any child who is interested in them. Happily, as the literary editor of The Independent on Sunday, there is something that I can do about this. So I promise now that the newspaper and this website will not be reviewing any book which is explicitly aimed at just girls, or just boys."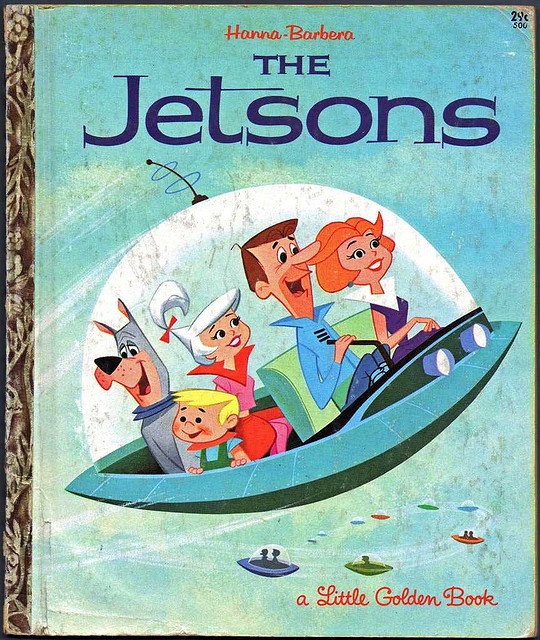 The written alphabet led to the patriarchy and its cultural dynamics, according to the author of The Alphabet versus The Goddess.
At Poetry Magazine, Nikki Finney writes about the poetry of James Baldwin and his "proud sexuality and his unwillingness to censor his understanding that sex was a foundational part of this life even in the puritanical Republic and therefore should be written, unclothed, not whispered about, not roped off in some back room."
Here is one way to start a small press.
There are always more than two ways to be anything.
Actually, everyone is using "actually" way too frequently.
True Detective doesn't have enough women in it. Here are some books featuring lady detectives.
Pulp and Deckle, a company that makes paper, discusses paper in a paperless world at the Billfold.
Casey the Canadian Lesbrarian reviewed Excluded by Julia Serano and also reviewed Prairie Ostrich by Tamai Kobayashi.
At the Lesbrary, Danika reviewed On Loving Women by Diane Obomawin. Kalyanni reviewed Imperial Hotel by Diane Marina. Krait reviewed Long Hidden, edited by Rose Fox and Daniel José Older.
At Lambda Literary, Shawn Syms reviewed The Desperates by Greg Kearney. July Westhale reviewed The End of Eve, a memoir by Ariel Gore. Marcie Bianco reviewed Sex, or The Unbearable by Lauren Berlant and Lee Edelman. Alex Tunney reviewed The Tooth Fairy by Clifford Chase. Cathy Camper interviewed A.K. Summers, author of Tales of the Pregnant Butch.
Recently, on Autostraddle: Mey wrote about Marceline and the Scream Queens, and about Haircut and Sara Goetter.
Events To Watch Out For:
Now to 25 May, New York: The 2014 Whitney Biennial will feature a ton of books and archival material, including some from Semiotext(e), and features work that challenges disciplines and genders and binaries (945 Madison Ave. at 7th St.).
21 March, New York: Girls Write Now's 2014 CHAPTERS reading series opens this Friday with guest author Amy Fusselman at Scholastic (557 Broadway), 6 p.m.
21 March, New York: Jasmynne Shaye will read from her debut poetry collection, Still Standing, at Bluestockings (172 Allen St.), 7 p.m.
27 March, San Francisco: Queerography, a book of queer photography, will be at the LGBTQ SF Center (3rd floor lobby, 1800 Market St), 7 to 9:30 p.m.
29 March, New York: The sixth annual New York Rainbow Book Fair will feature more than 100 publishers, writers, poets, editors, booksellers and a crapload of readers (Holiday Inn Midtown, 440 W. 57th St.), noon to 6 p.m.
Know of a queer event with literary merit? Send it to us! The Liberty Lit is published bi-weekly.

What We've Been Reading:
Carolyn: I just started Blood, Marriage, Wine and Glitter, by S. Bear Bergman (read Autostraddle's review), and so far it is even better than I expected it to be. I also read Kate Beaton's Hark! A Vagrant, which went a long way toward making the time I was stuck in an airport for 24 hours far more bearable.
Rachel: I finally picked up a copy of Imogen Binnie's Nevada, which I've been meaning to read since I first heard about it, and am super excited about it so far! Also I'm finally going to read Zadie Smith's NW. It's all really happening.
---
Books! They are really great. You just won't believe how great they are. You may think that the Internet's great, but that's just peanuts compared to books. In Lez Liberty Lit, we talk about literary shit that's happening that you should probably care about.
The name "Liberty Lit" was inspired by the short-lived literary journal produced by Angela Chase at Liberty High School in 1994.