2015 was the first year history that one critic could not possibly watch every hour of every TV show featuring a queer female character — a far cry from the zero hours it took to watch all the queer female characters on primetime broadcast TV when I started doing this job back in 2008. Thanks to streaming services like Netflix and Amazon, and a generation of voting-aged humans who started watching Glee out-gay itself week-after-week when they were in the sixth grade, the landscape of TV has been changed forever over the last few years.
The two most remarkable things about queer women on TV in 2015 were: 1) How unremarkable it was for a show to include a main character who was a lesbian or bisexual woman. Lesbian/bi women were dynamic main characters and boring supporting characters, they were virtuous heroes and they were dubious antiheroes, they were on broadcast TV and they were on cable TV. They were everywhere and it was no big deal. 2) How many of the very best queer characters were women of color, particularly black women. In fact, when we asked our TV writers to weigh in on their favorite TV characters of the year, women of color dominated our roundtable for the first time ever. It's an exciting trend I hope continues to grow in exponential ways.
Things weren't quite as universally revolutionary, however, for trans women on TV this year. Later today, we'll look back at the year in trans TV, specifically, and parse out how the most trans women ever appeared on TV in the same year the most trans women ever were murdered in the United States. We've still got a long way to go with queer representation on TV, especially for trans characters.
Riese captured the state of queer TV perfectly earlier this year in her piece about GLAAD's decision to drop its Network Responsibility Index.
Now the focus has shifted to misrepresentation and underrepresentation. Outside of ABC Family, we rarely see a lesbian or bisexual female character at the forefront of any particular cast (which is part of why Faking It is so precious to us), especially not on broadcast television. We don't have our Jamal on Empire, Mitchell and Cameron on Modern Family or our Cyrus on Scandal. Also, when it comes to lesbian representation: why must so many lesbian characters sleep with men? Will we ever see a diversity of gender presentation amongst female queer TV characters, or just a bunch of thin femmes? WHY SO MANY WHITE PEOPLE?

But mostly these days it's not the simple existence of queer characters that we're fighting for, it's for screen time for those characters and their romances. It's so tiring, this back-and-forth we play with the people who tell the loudest stories. This is what we want to look like! Stop making us look like [other thing]! Straight white men save so much time not worrying about that shit.
With that in mind, we've ranked every storyline on American TV this year featuring a queer female character. (We're pretty sure we got them all, but if we missed any, let us know.) For the first time in a long time, I'm really excited about what the future of TV holds.
WARNING: Spoilers for every single TV show featuring a queer TV character this year, including major character deaths. 
---
83. Big A is Charlotte DiLaurentis, Pretty Little Liars

I have confirmed with multiple sources that this story was three years in the making, which makes the egregious missteps even worse than I thought when I first watched the Big Reveal back in August. Every damaging trans trope you can imagine (topes that people in real life use to justify committing horrific violence against trans women) rolled into a single episode and amplified retroactively over five seasons of what was once my favorite show on TV. I'm still heartbroken about it.
82. Another Ryan Murphy shitshow, American Horror Story: Hotel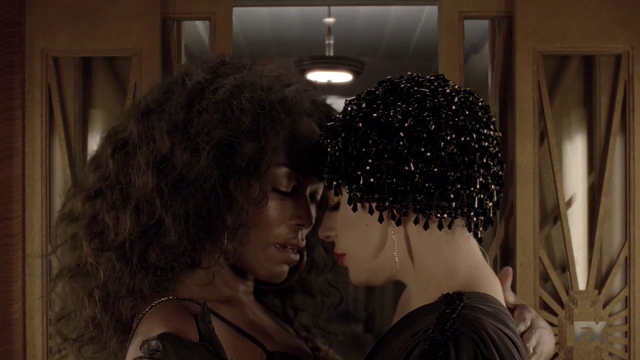 81. Sara Harvey is the ultimate deus ex machina, Pretty Little Liars
Pretty Little Liars brought on Sara Harvey at the last second to be the answer to a dozen questions, and tried to shoehorn her into a relationship with Emily to lend emotional impact to the reveal that she was every single faceless bad guy we've wondered about over the past five years. It was cheap and lazy, and her presence robbed us of Emily exploring a relationship that had the same emotional resonance as the other main (straight) characters. I'm mad at myself for how happy I was when Emily punched her in the face.
80. Rene Montoya disappears, Gotham

The fanboys couldn't handle that a queer woman of color (and one of two most beloved lesbians in DC's entire universe) was a legitimate romantic foil for Jim Gordon, so they canned her without explanation or apology.
79. Charlie gets stuffed in a refrigerator, Supernatural

This was some straight up '90s-style bullshit storytelling: Violently killing one of the only women on the show (and definitely the only queer person on the show) to advance the plot of the straight white men. If I never see this trope again, it will be too soon.
78. A Very Special Trans Murder Episode, Law & Order: SVU
This episode had more problems than I can count. Mey Rude did the hard work and listed them for us.
77. Maya is every damaging trans trope, Bold & the Beautiful
She's been lying about being trans her whole life to trick a rich man into marrying her. Every character misgenders her and misnames her repeatedly when they start to find out. Violence against her is justified because she's deceitful and duplicitous. To make it even worse, Maya is the only trans character on daytime TV.
76. Mimi Whiteman takes over Empire, has horrible threesome, Empire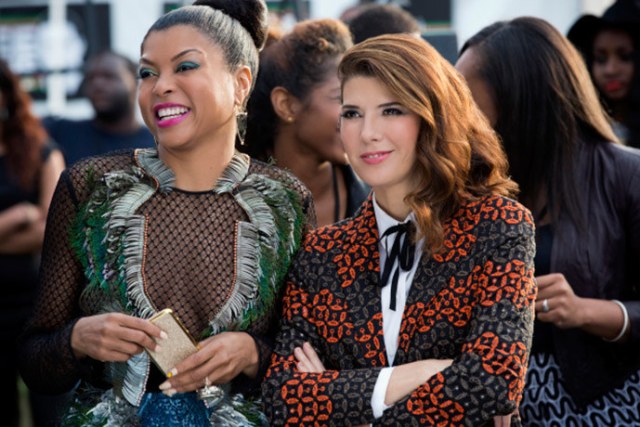 Come on, Ilene.
75. Barbara is a bisexual psychopath, Gotham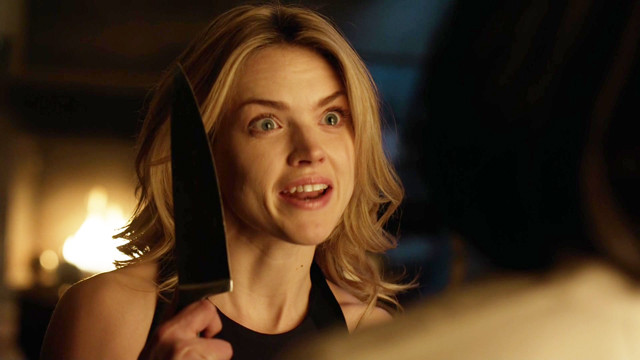 After writing off Rene Montoya, Gotham turned Barbara into a full-on sociopath. She had her own family murdered, tortured Jim's new girlfriend, stalked Jim, was a co-conspirator in a plan to murder every police officer in Gotham city, and continued to be addicted to every pill known to man. It's time to retire this played cliche too.
74. Kalinda exits on a green screen, The Good Wife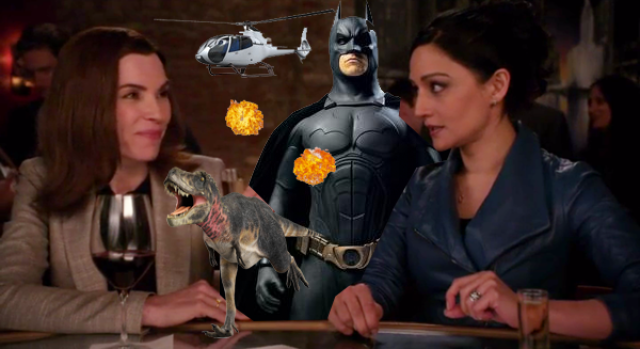 CGI? What CGI? There was a time when Kalinda Sharma was the most nuanced, exciting bisexual character on TV. Her last two seasons were rubbish, and her last episode was a joke.
73. Amy lies to sidestep Reagan's biphobic ire, Faking It

Faking It really struggled with the biphobia this year, and Reagan was the original perpetrator, refusing to entertain the idea that she could be in a relationship with a woman who'd had sex with a man. And so, in typical Amy fashion, she just lied about it over and over until she and Reagan broke up about it. With Amy's sexual orientation up in the air, Reagan became the only bona-fide lesbian character on the show, which made her biphobia even more egregious as it played into the stereotype that all lesbians are biphobic.
72. Nicky spends the whole season in max, Orange Is the New Black
We hardly got to see her knowing smirk at all this season!
71. Tamsin dies, Lost Girl

After being raped by Bo's dad masquerading as Bo and having his baby, Tamisn died. And sure, she was never going to be Bo's forever love, but she deserved so much better. She was one of the best queer sci-fi characters in TV history.
70. Sam is a "predatory lez," Scream Queens
Just stop writing women, please, Ryan Murphy. Thank you.
69. Mulan comes back, Once Upon a Time
Mulan stopped by for her yearly five minutes of screentime on Once Upon a Time, and despite the producers' promises that a gay relationship is going to happen this season for absolute sure no question don't even worry about it, the only action Mulan got was Red sitting near her on the ground, breathlessly heaving her bosom for 15 seconds.
68. Mary and Nora have been together a thousand years, Vampire Diaries
It's always nice to have a new couple to add to the canon of lesbian vampires.
67. Ellen and Liz Feldman get trapped in the '90s, One Big Happy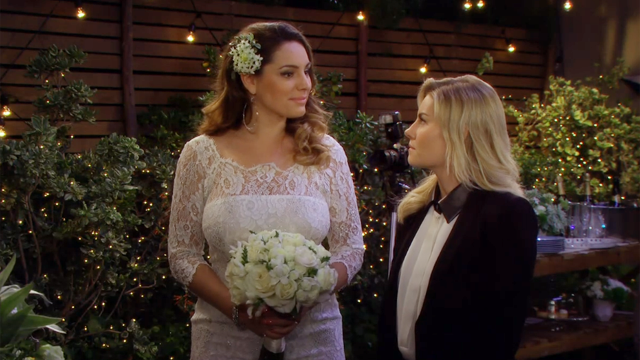 Siiiigh. We wanted so much from this show. It wasn't offensive or anything; it was just 15 years behind its time.
66. Lesbian directors are everywhere, BoJack Horseman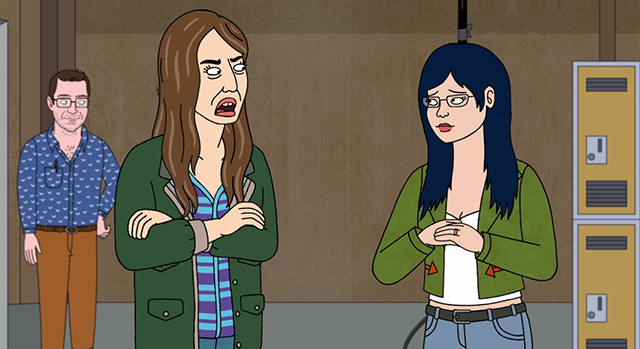 Lesbian director Kelsey Jannings, (most famous for her critically acclaimed indie drama Women Who Love Women Who Love Recycling) came back for a bigger role in season two; she was the director of BoJack's Secretariat film, which paid her exactly one thousand dollars per minute.
65. Bird and Madison kiss, Finding Carter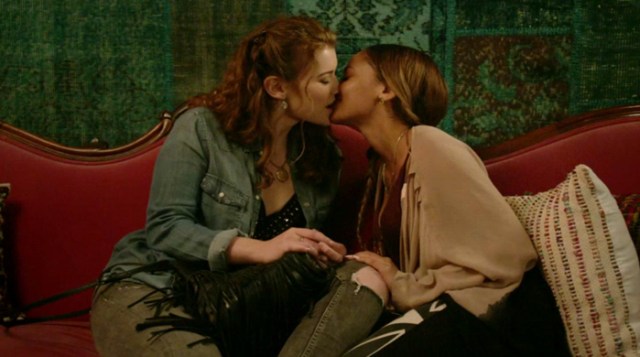 Mandatory queer kiss on an MTV scripted show.
64. Jane directs Valerie's new reality show, The Comeback

She is to Valerie what Kelsey Jennings is to BoJack Horseman: super talented, thirsty, misanthropic, and secretly shielding a marshmallow heart.
63. Cricket gets a girlfriend, Hart of Dixie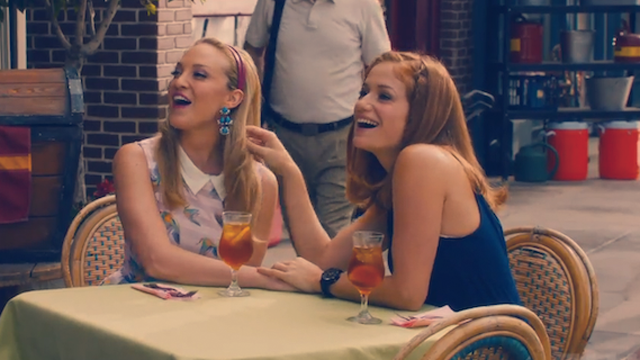 When Cricket came out at her wedding on Hart of Dixie, it was a truly shocking moment. Not because it was her wedding, but because everyone had always assumed her fiance was gay. The show didn't do much with her before it was canned, but it did send her off with a girlfriend, even though they never did more than hold hands on-screen.
62. Mayfair's ex is a lady, Blindspot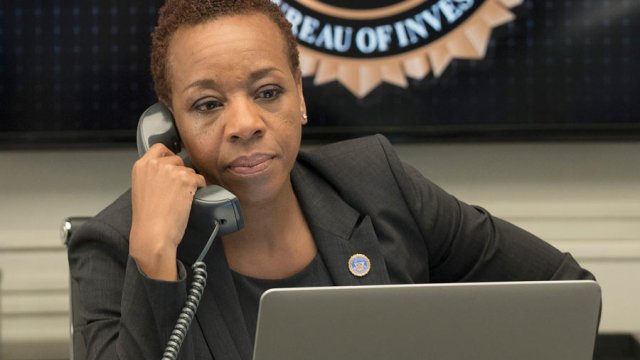 Mayfair's storyline on Blindspot was indicative of how so many supporting queer storylines were treated this year: It added a layer to her characterization, made her more relatable to the audience, and ultimately was a non-issue.
61. Gail tries to adopt a kid, Rookie Blue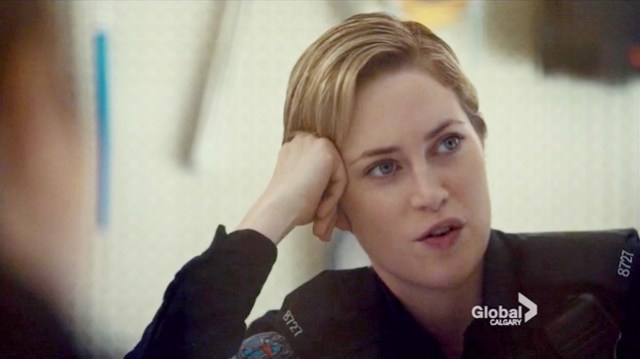 She also made out with her archnemesis at work; sadly, it happened off-screen.
60. Betty bakes a bun in her oven, Masters of Sex
I had higher hopes for Betty after she was made a series regular, but this season of Masters of Sex, overall, paled in comparison to the previous two seasons. Betty's weak storyline was par for the course for all characters in season three.
59. Tituba has lesbian leanings, Salem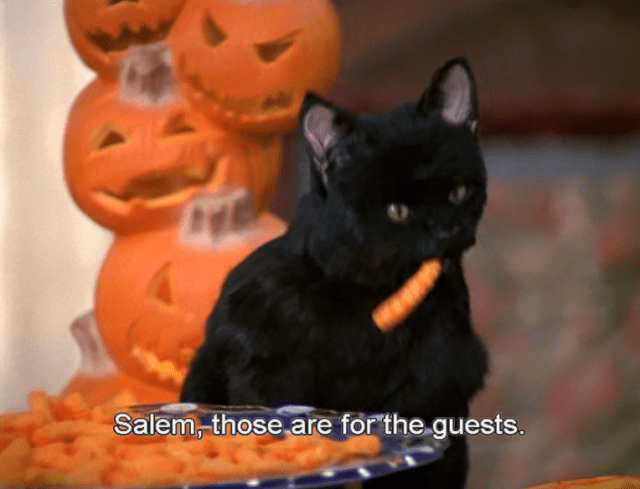 If you read my weekly TV round-ups in Boob(s In Your) Tube, you know I cannot watch gory shows, and Salem earns top marks in both of that area. Tituba did smooch on another lady this season, but I couldn't bring myself to look for a screencap because it's always so bloody. Luckily, this photo existed in WordPress when I searched "Salem."
58. Lucy Lawless does it again and again, Salem and Ash vs. Evil Dead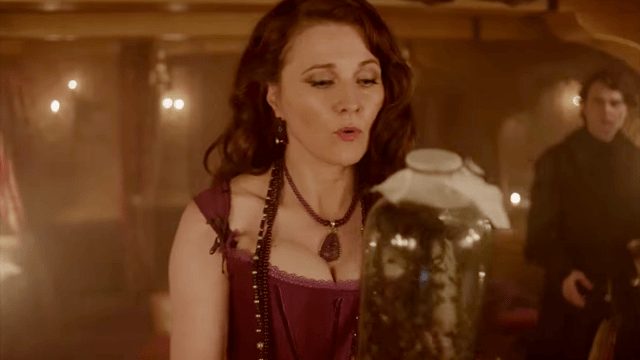 Lucy Lawless has kissed more women on-screen now than I have ever (or will ever) kiss in my entire life. Four for you, Xena. You go, Xena.
57. Alex and Piper's whole toxic deal, Orange Is the New Black
It's not even sexy anymore, y'all. It's time to move on to orange-er pastures.
56. Kay is a soft butch flannel queen, Marry Me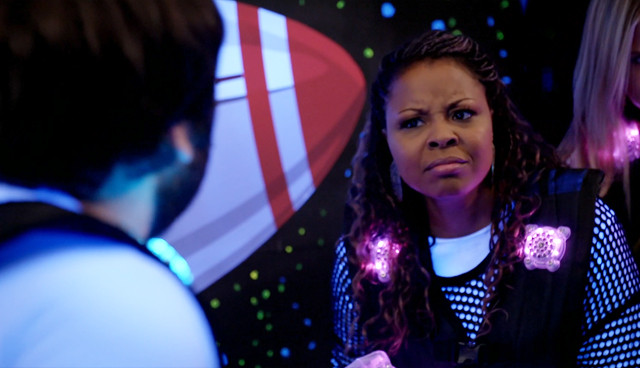 Marry Me had all the makings of a great comedy, but NBC pulled the plug on it before it really found its footing. The biggest travesty was that we lost Kay, one of a the very few main lesbian characters in broadcast TV sitcoms, and my favorite part of the show. And she'd just started dating Anna Ortiz!
55. Transphobia lands Sophia in max, Orange Is the New Black
Riese said it really well in her recap:
Here's the thing, though: the Sophia we've followed through 2.5 seasons would've apologized to Gloria when she found out it was Michael's fault the kids got in trouble, not Benny's. Orange wants to tell a story about violence against trans women in prison, and so here it is, but the thing about violence against trans women in prison is that it doesn't need a reason, it happens all the time for no reason. Trans women get beat up and raped in prison just for being trans women.
54. Callie moves on with Penny, Grey's Anatomy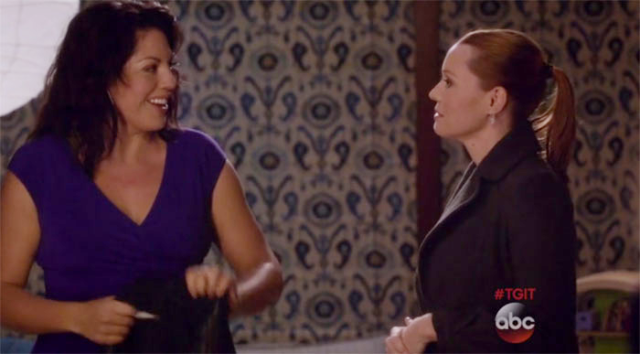 We hates Penny. WE HATES HER PRECIOUS.
53. STELLLAAAA, Orange Is the New Black
It's always good on a queer woman's eyeballs to see Ruby Rose on-screen, but that's as deep as my interest in Stella went. I'd trade ten Stellas for one Nicky, coming home from max.
52. Pippy and TMI exist, Rosewood
The most boring lesbian couple on television, which is pretty damn revolutionary.
51. Another Annalise, Grandfathered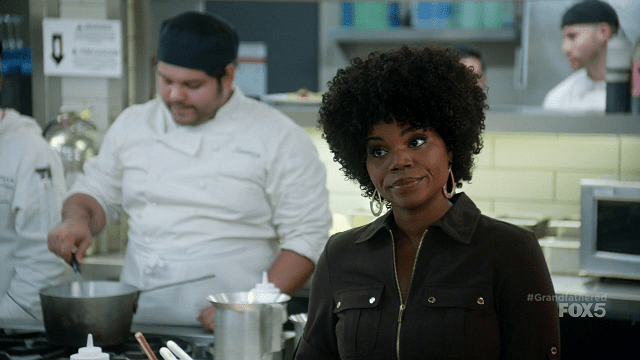 John Stamons' right hand woman is a lesbian restaurant manager named Annalise. She doesn't have much to do, and hasn't had a love interest yet, but she's the only woman of color on the show and easily one of the best and funniest parts.
50. Dr. Pineda has a living girlfriend and dying ex-girlfriend, Code Black
Another casual mention of lesbianism and no protests or bloodshed or trigger warnings before the episode aired. It's like networks have finally figured out that if you've got a group of five super smart women hanging out together, at least one of them is going to be gay.
49. Tara lives, scores a lady kiss, The Walking Dead
Not all lesbians die in the zombie apocalypse!
48. Audrey is a final girl, Scream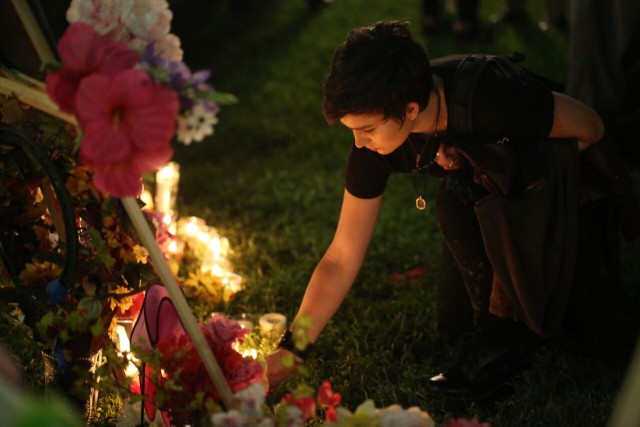 She's also maybe the ultimate bad guy; only time will tell! At least she's an interesting queer killer on a show about killers. The lesbians are always the first to go in horror stories.
47. Karma and Amy stay trapped in their kissing-confusion loop, Faking It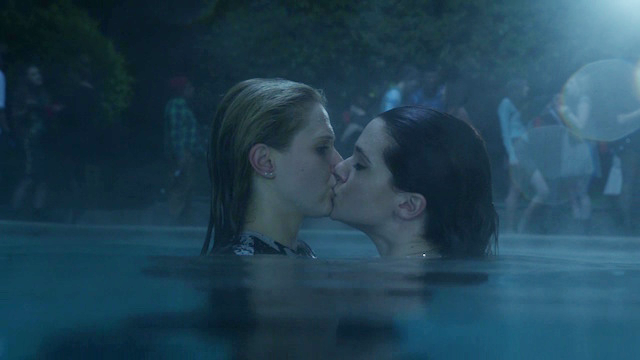 After which Amy finally drove away.
46. Ben's sister comes out as a trans woman, Grey's Anatomy
The story was handled with a lot of heart, and definitely came down on the side of Rosalind and not Ben, but it had the trappings of: a cis man playing a trans woman, Bailey outing a trans woman to her family, and focusing on Ben's feelings about the whole thing and not his sister's. I hope Rosalind comes back around this season. She needs more!
45. Jessica's favorite hangout is a lesbian bar, Fresh off the Boat
Jessica not knowing that her favorite place to chill out is a girl bar is one of the funniest gags on one of the funniest shows on TV. The stereotyping is gentle, and played as if lesbian viewers are in on the joke.
44. Sara comes back to life, Arrow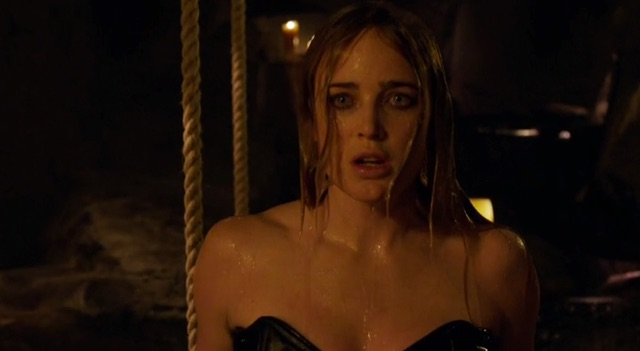 I was excited about this at like a five, and then I found out she's going to romance Ali "Betty McRae" Liebert on Legends of Tomorrow, and now I'm at like a nine and half.
43. Faith is a secret queer lady, UNreal
This show was the opposite of its name: It was one of the most real things on TV in 2015, and Faith realizing she's gay but being coaxed into staying silent about it for ratings was a huge part of that realness.
42. Piper becomes Walter White, Orange Is the New Black
Of course Piper would become the white person exploiting women of color to make a buck, and getting off the whole time on how brilliant she is. Of course that's who she was destined to be. I'm done with her, though. Her story, I mean. I'm ready for Suzanne to become the centerpiece of this show.
41. Talia comes out, kisses Emily, is married to a man, Pretty Little Liars
Emily Fields' game makes Shane McCuteheon look like she's a little league rookie. How has she not made the other three Liars completely homosexual by now?
40. Gretchen is the vigilante we deserve, Complications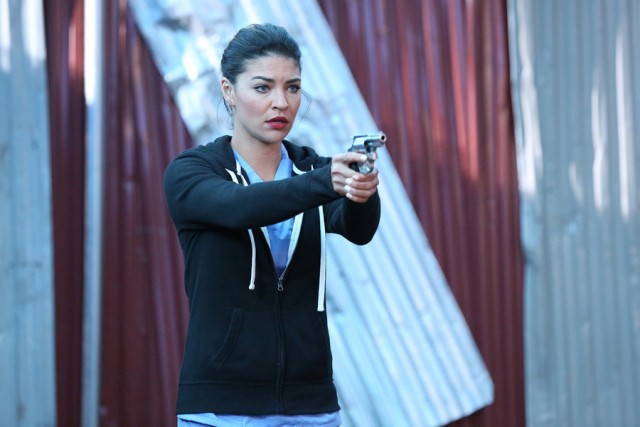 USA axed Complications after only one summer, which is a real shame; Gretchen was halfway to becoming Batman when the first season ended.
39. Margot and Alana scissor inside a kaleidoscope, Hannibal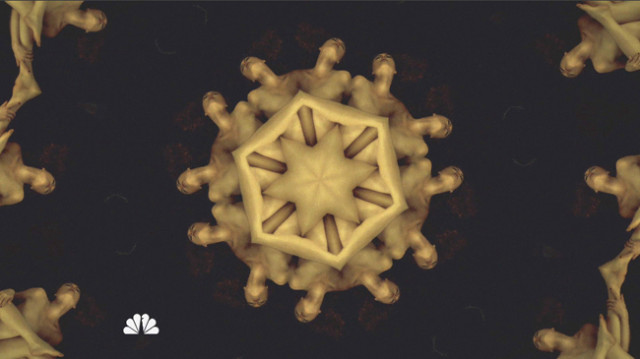 They also made the very wise decision to hire armored guards to helicopter them the fuck out of this story universe when they realized they were in danger. Every queer women on television should take note!
38. Sarah and Tammy get married, breakup, Transparent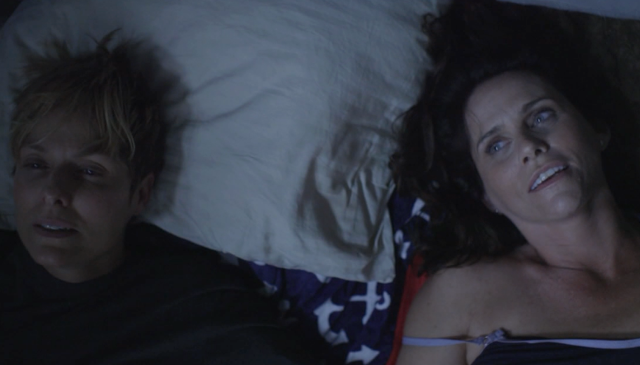 It was almost too real.
37. Jordan comes out as a trans girl, The Carmichael Show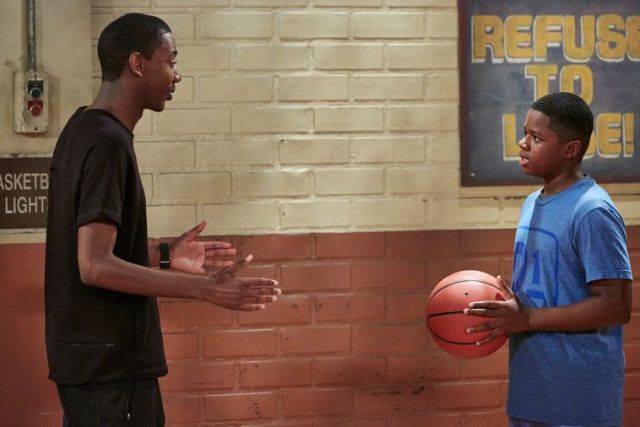 While this episode isn't exactly perfect (they misgender Jordan a lot), I do think it was maybe the most slept on piece of trans media of the year. What I really love about it is that it's pretty real. It doesn't pretend that Jerrod's family, or Jerrod himself, are perfect when it comes to understanding trans people. But they do try, and they do learn, and they do accept Jordan. Honestly, this is a really funny episode, and they made a bunch of jokes about trans people, and they made them mostly without putting trans people down or being transphobic.
36. Lena kisses Monty and never tells Stef, The Fosters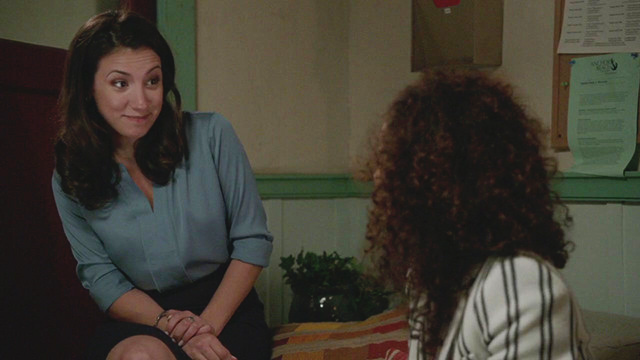 Monty was such a fascinating character, and her stupid chemistry with Lena was stupid good, but she needs to take her recently awakened sapphic tendencies to another charter school in another city, far away from Stef and Lena.
35. Pima tries to get into Peggy's pants, Mad Men
No man on Mad Men was ever good enough for Peggy, and for a hot second, it looked like Pima was going to turn her head. Goodness, she tried. Peggy was flattered, but she turned her down. If she were going to be with a woman, it would have been Joyce anyway.
34. Maggie is TV Land's first lesbian character, Younger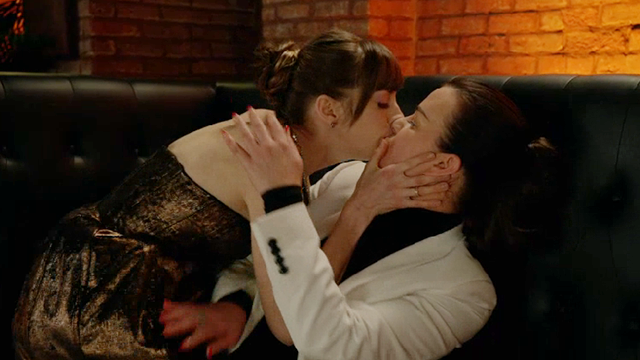 Holler for a middle aged lesbian for a change!
33. Ilana sleeps with her doppelgänger, Broad City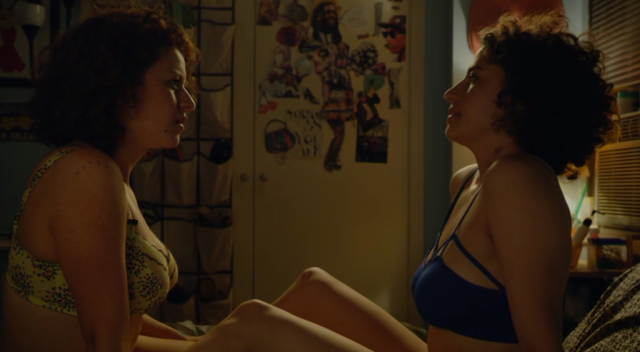 Obviously she was practing for Abbi, but it was still (very) good fun.
32. Lesley is Eileen Myles, Transparent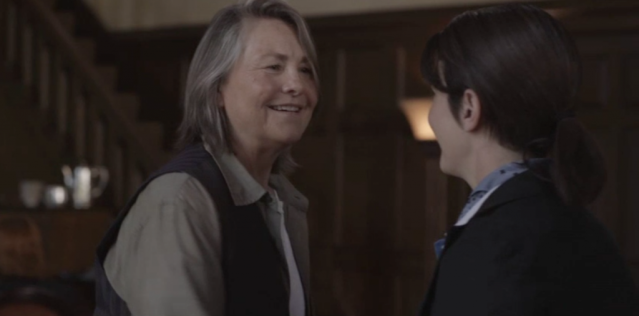 This fictional relationship worked out pretty dang well for real life Eileen Myles and Transparent creator Jill Soloway.
31. Clarke and Lexa smooch a little bit, The 100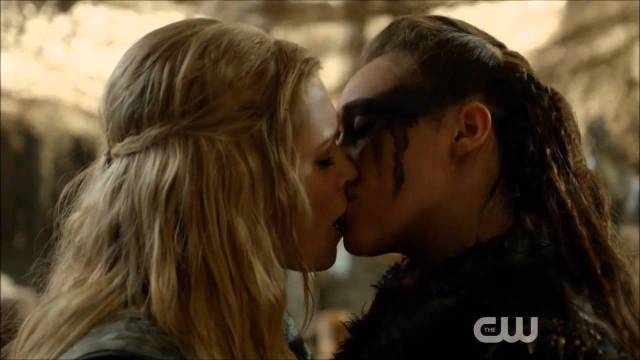 Juliet and Juliet for the post-apocalyptic Hunger Games crowd.
Next page: The top 30! 
Pages: 1 2See entire article on one page