What I Wore is a bi-weekly series about living, loving, and celebrating black femme fashion and confidence. 
---
Liking yourself is hard, loving yourself, as it turns out, is even harder.
I can't sit here and give you tips and tricks on gaining confidence, figuring out how to look in the mirror and not dislike what you see or how to not change clothes 15 times before going out because you don't feel good. Well, perhaps I could but what worked for me may not work for you and that is not what this column is about.
What is this column about? I mainly want to show off how much of a fucking babe I am.
Many style series that feature anyone that isn't a straight size often talk about past trauma with their bodies, try to help the reader understand why their bodies should be accepted or try to teach them about body positivity – I am not here to do any of that. When you're part of the marginalized, there always has to be a lesson behind so much of what we do or share. Teaching people is exhausting and I just want to be cute online without creating some thesis statement about why I should be allowed to. I want to show off the things I wear and how hot they make me feel.
I've always loved clothes but didn't always have style. I kind of thought I wasn't allowed to. I started to truly turn into the hottie that I am about a decade ago, and since then my style has certainly evolved. I learned that my size (14/16) fluctuated from store to store, discovered tailoring (not always necessary) and realized If I liked what I was wearing – that's all that mattered.
---
I had a very cute evening planned at a little Chicago spot in Andersonville called Lost Larson. They were showing The L Word: Generation Q that night as part of an event created by Bree Schaffer called "Lost Lesbians." I knew I was going to be surrounded by cute queer girls (including the one I came with), so I wanted to wear my plaid Sunday best.
Links to the Fit:
This cute top from Target fits like a glove and now it's on sale! I am not usually one for anything wrapped around my neck but the firm hand of a hot girl but this breaths well moves well and feels good against my skin.
I grabbed this skirt when Forever 21 was closing their Chicago stores from their plus-size line. Its very snug but I like how it shows off my hips and ass. Pairing it with the fitted shirt allowed me to show my body shape from all angles.
It was all topped with simple but statement filled pieces from Palombina Goods, A Chicago based company where every item is handmade by its queer owner, Angelina Palomba. I chose The Slightly Sharp Combo Necklace and my favorite, The Simple Stamped ring everywhere I went I could show off my gayness.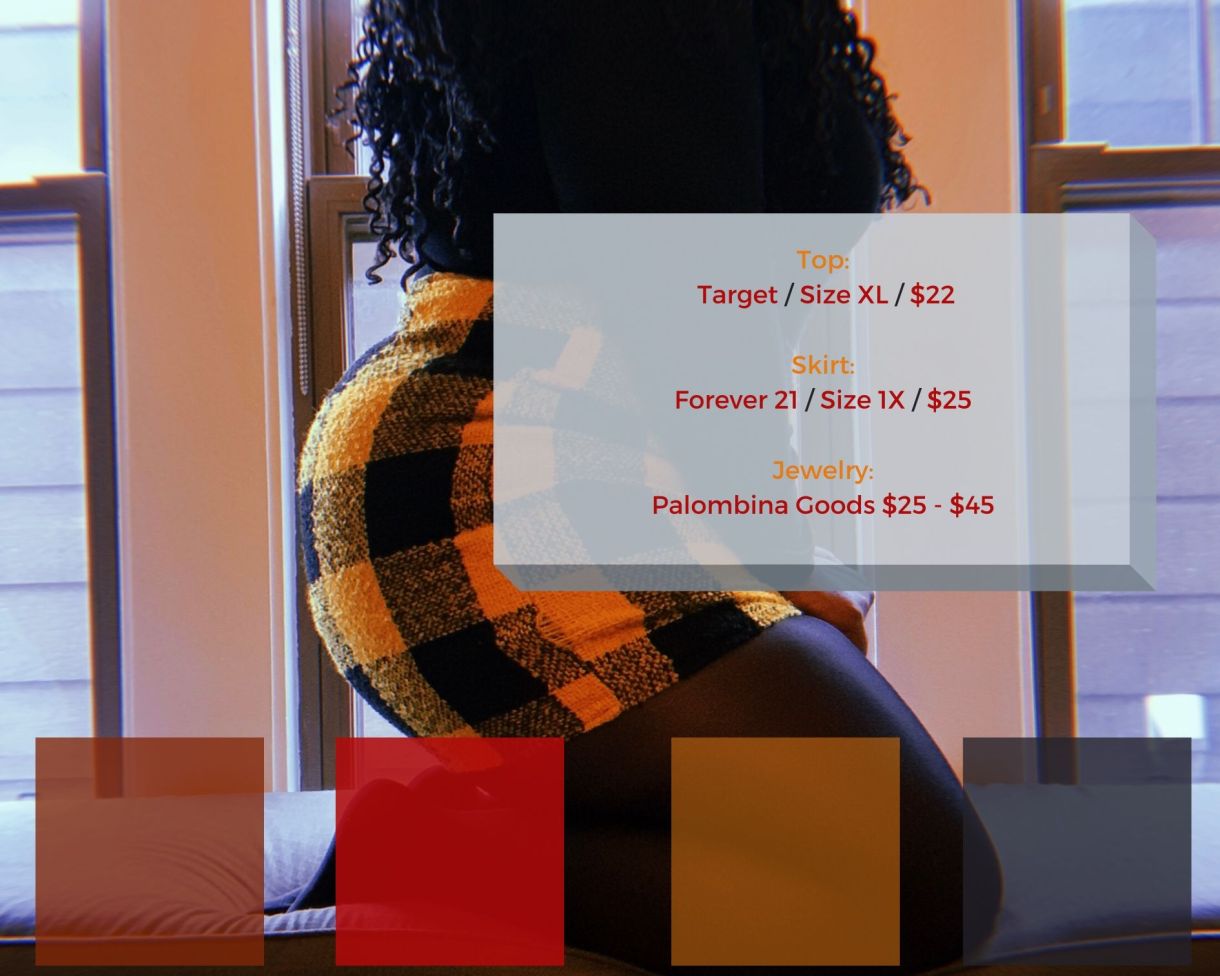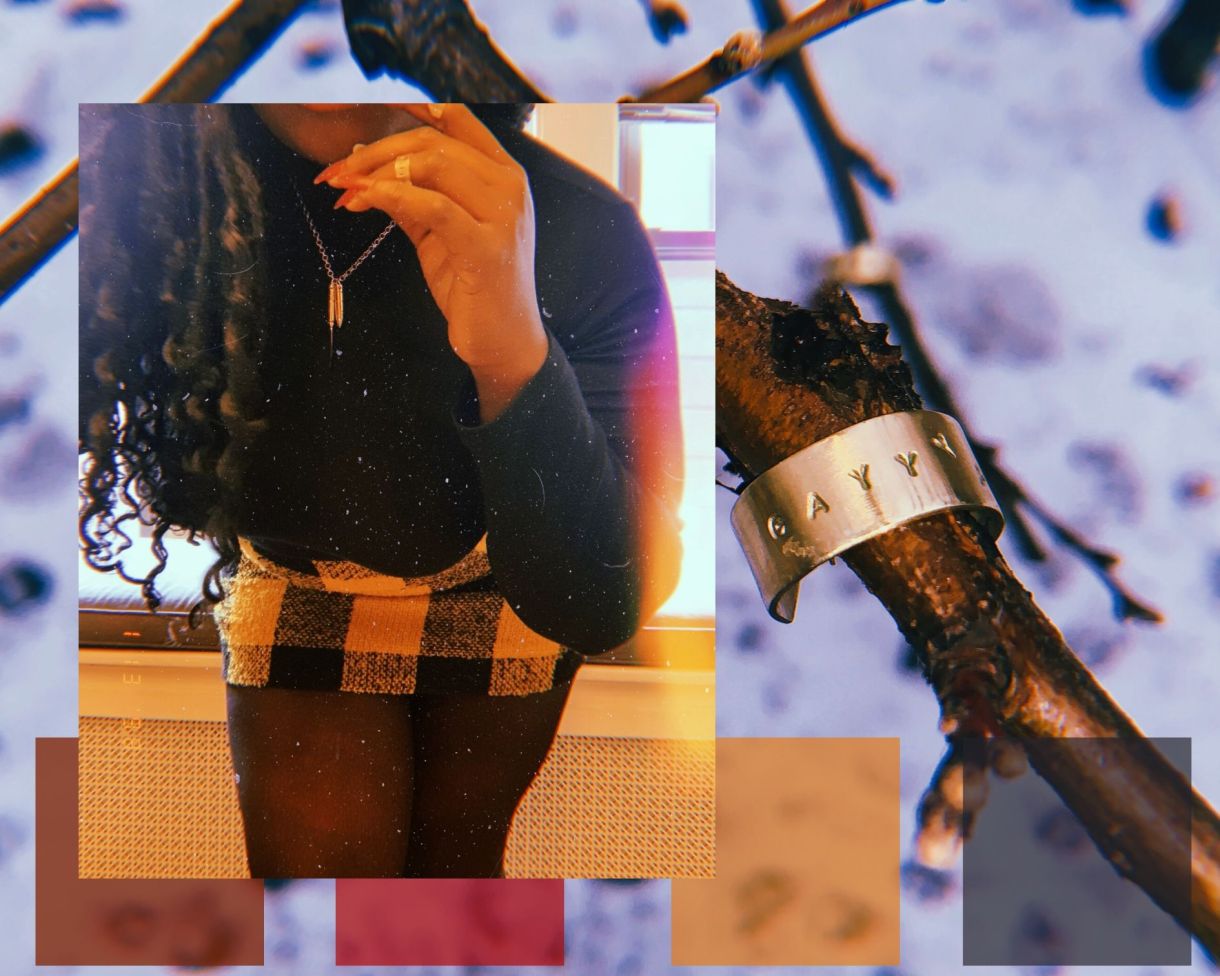 A light glossed lip (that I bit during every scene featuring Finley) and my hair in locs for me to flip and flirt and the outfit was complete! The event was very cute, my date was hot as hell and I must have done something right because afterward was filled with great sex and bubbly champagne!