Welcome to What I Wore, a series where I explore fashion as shelter in traditionally heteronormative and patriarchal spaces.
---
Trump's America: Day 1 (Inauguration)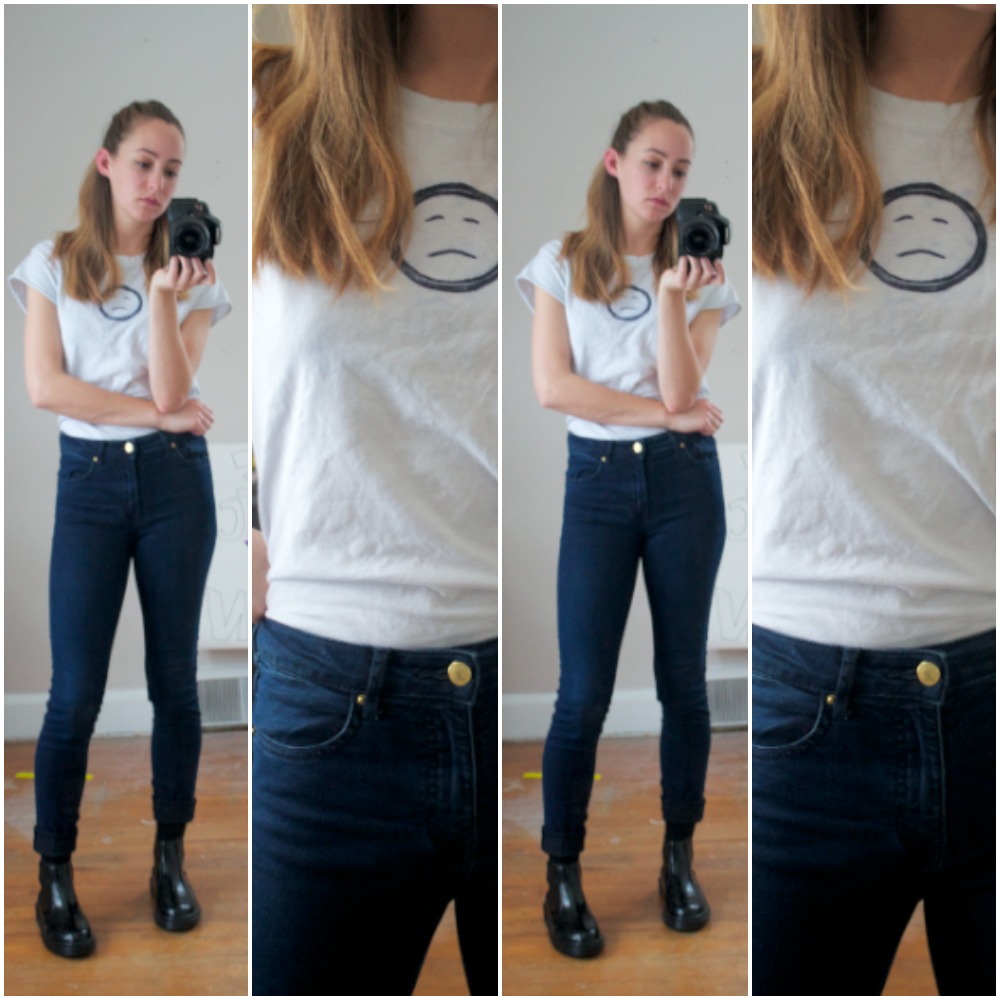 A kind of memorial service was being thrown that night for friends to mourn. What we were memorializing was hard to pinpoint, but I did know that dressing up for whatever it was felt too reverent. I disregarded the all black dress code and went with jeans and a t-shirt that I'd drawn on with a sharpie the day before for an appropriate amount of time just circling and circling over and over on the same black lines, like if I did it enough times eventually it would get so worn that the bottom would drop out and it would take me with it. Jeans and a t-shirt, literally the least amount of effort I could exert beyond just staying in my pajamas. Next time!
Catching both faces on my person in reflections throughout the night was a sobering experience and I found it was a little too matchy-matchy for my taste.
Success rate: 2/5
---
Trump's America: Day 2 (Women's March)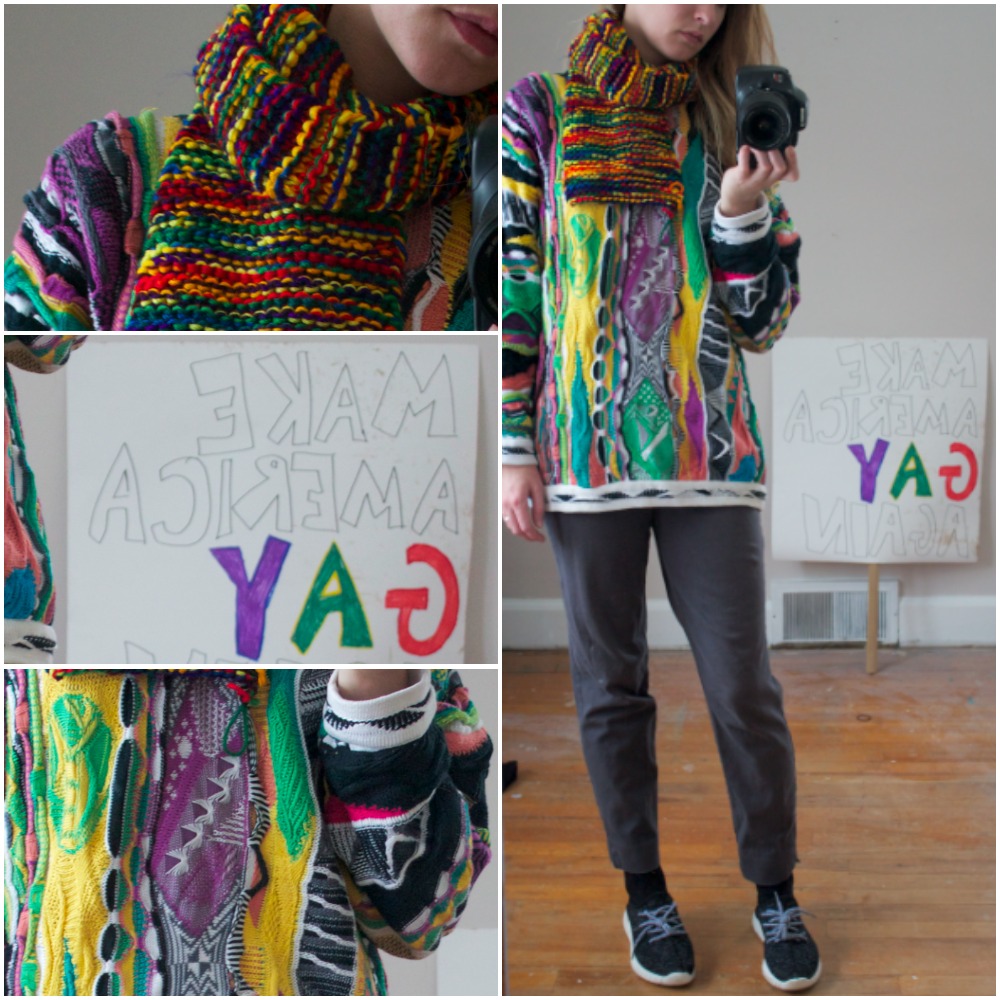 Remember that Disney Channel movie Gotta Kick It Up!  about a middle school dance team who in order to thrive had to kick it up re: dance? No? That 2002 movie is very specific and the only reason I even remember it is because I've carried this in-joke (with myself) for 15 years? Well, Day 2 in Trump and Pence's America meant that in order to thrive I had to kick it up re: the gay.
I went with a Coogi sweater gifted to me by a fellow gay and a rainbow scarf Riese's mom made as a visual cleanse from the previous day's events. Carrying a giant sign that said MAKE AMERICA GAY AGAIN helped as well.
Success Rate: 5/5
---
End of Trump's America's First Week (Airport Run)
Color coded alert levels are back, and this year's color scheme is a consistent baseline of orange (high). Running errands? Threat level orange. Taking someone to the airport? Threat level orange. Unloading the dishwasher? Threat level orange. No one can turn their brain off for the next four years.
In order to draw attention to the message, I paired the outfit's focal point with neutral tones. The turtleneck and hat made it so that even with a long jacket the orange was still able to say, "Hi there! Don't forget!"
Success rate: 5/5