I get asked a lot about how to introduce themes of queerness to young children since I'm a mom, and there's one thing I always say: books! For young children, books are one of the best ways to introduce themes or concepts that they may not see in their everyday lives. You can return to them time and time again and always find something new to talk about. Reading picture books was a way I connected with my son when he was a preschooler, and I was able to teach him about things like racism, empathy and of course, LGBTQ+ issues.
Trying to explain concepts of gender expression is hard when you don't have anything concrete to point to. That's where picture books can come in handy! I've rounded up some great picture books that introduce concepts like gender expression and being trans for young readers.
---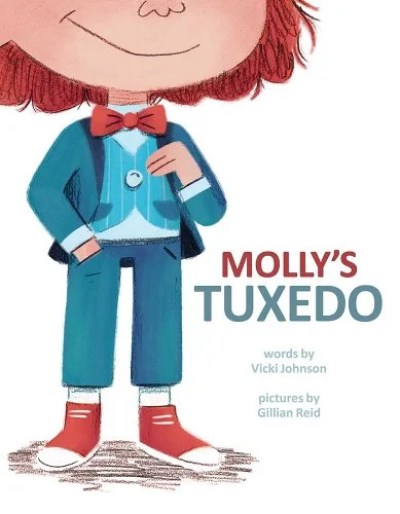 It's time for kindergarten picture day, and Molly is so excited! She's looking forward to being able to hang her picture on the wall, but there's one thing that she's not excited about: wearing a dress. Her mom has picked out a "nice" dress, but Molly knows exactly what she wants to wear: her brother's old tuxedo. But Mom doesn't think Molly should wear the tuxedo; she thinks the dress is a better idea. Molly has to figure out how to stand up for what she wants and show her mom who she is.
---
Pink is for everyone, and blue is too! This picture book allows children to expand their understanding of gender by showing them colors exist outside of the binary. This is great for preschool and kinder-aged kids (and their grown-ups too!). My son loved this one when his kindergarten teacher read it to the class.
---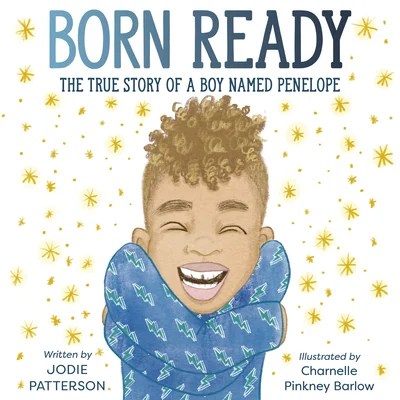 This book was popular in my house. Penelope knows he's a boy. (He's also a skateboarding ninja.) He has the support of his family to show them and the world just who he is and what makes him special. This is actually based on the author's son, which gives it an extra special layer.
---
This is the story of a nonbinary kid named Avi and their doll Skye. According to Avi, Skye is genderless, even though Avi's sister puts Skye in dresses and crowns and Avi's brother puts Skye in camo or pirate clothes. Avi realizes the fluidity of Skye's expression, even though their dad tells them that everyone is either a boy or a girl. Because of this, Avi begins to worry that if they don't make a decision about whether or not Skye is a boy or girl that their family will reject Skye, and by extension Avi. Their family does come around though, telling Avi that they can be whoever they feel they are and dress accordingly.
---
A little Black girl is ready for a new hairstyle, and she knows exactly what she wants: the freshest fade she can get. But everyone, including her mother, is trying to talk her out of it, showing her a variety of other hairstyles that demonstrate the versatility of Black hair. She stands firm in her desire for a fade, and in the end is allowed to get the freshest fade on the block!
---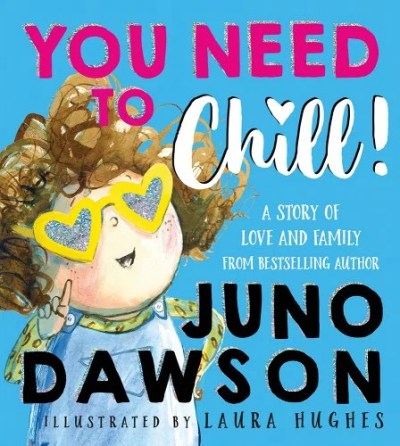 This story is from the perspective of the sibling of a trans kid, but it messes with the trope a bit. Instead of being unsupportive and learning to accept their sibling's transition, the sibling in this story makes it clear from the beginning that she's a staunch ally for her sibling. It also puts the onus on the reader for the biases they may hold about trans kids. Throughout the story, she asks children where her brother is, and as they begin to freak out, she shuts them down. In the end, she talks openly about having a sister now and the only thing that's changed is her name and her clothes.
---
Nicki is so excited her Aunt Carmela is getting married, and she can't wait to be the flower girl. But when her mom and Aunt Carmela take her shopping for her flower girl dress, Nicki isn't so sure she still wants the job. Everything changes when her dad offers to buy her a suit and a bow tie.
---
Susan is really excited to have a little sister who she can play dress up and fairies with. Except her little sister doesn't want to play fairies or wear dresses — she wants to wear ties and play with bugs! As Jackie gets older, Susan and her parents realize that Jackie's love of bugs and ties and her desire to have short hair and be called Jack means that she's trying to tell them something important.
---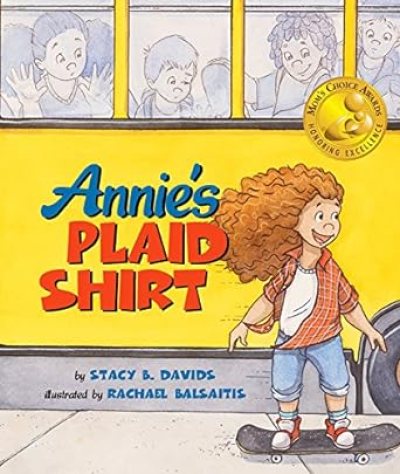 Annie's plaid shirt is her most favorite article of clothing; she wears it everywhere. When her mom tells her that she has to wear a dress to her uncle's wedding, Annie is upset. She hates dresses. Her mom insists on her wearing a dress until Annie comes up with a better plan. She can wear her plaid shirt and wear a suit for the wedding instead!
---
As I Am by Celeste Finn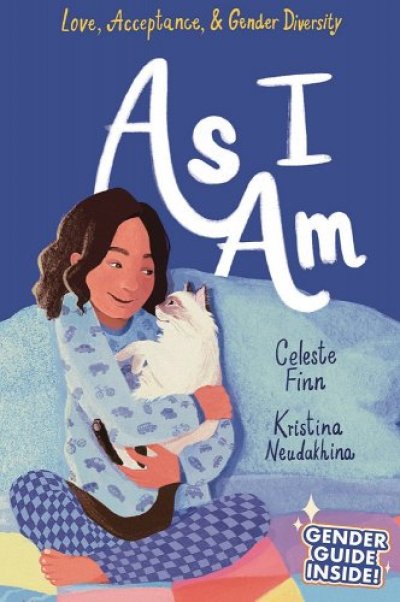 Kai is a nonbinary kiddo, and they have a cat named Sky who accepts them exactly as they are. Some people are confused by their nonbinary identity, but Sky and Kai's other friends are there to make sure they feel accepted and understood. This book doesn't have a clear cut story, but it's a great explainer of what it's like to be a nonbinary kid.