Welcome to a special edition of What I Wore, a series where I explore fashion as shelter in traditionally heteronormative and patriarchal spaces.
---
Comedy Show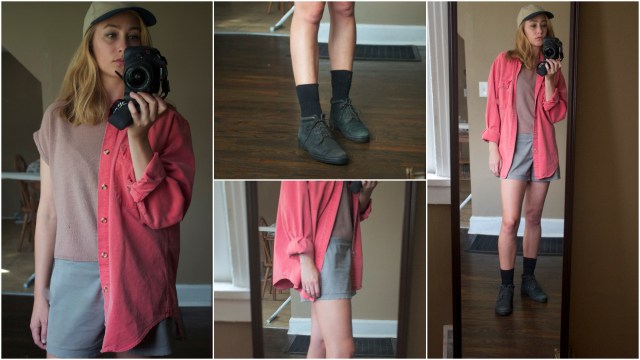 I can look down at what I'm wearing at any given moment and there's a 30 percent chance it'll be like, "Yep, I'm dressed like Laura Dern in Jurassic Park again." It's never intentional, but maybe subconsciously I know that dressing like Dr. Ellie Sattler is a great way to mentally arm yourself when you're trying to operate in a boys' club. Paleobotanist, sensible shoe wearer, and advocate for the matriarchy, Sattler is a perfect match for the heteronormative patriarchy.
I created Dr. Sattler's look by mixing together solid, dull colors and making sure I had the shorts/boots combo. I have to say, intentionally dressing as Dr. Sattler is an incredible brain boost. No social scenario feels insurmountable! Not even tired sexist jokes. Also, I was so distracted by the fantasy of telling a man like she does, "You never had control, that's the illusion!!!" that I was untouchable.
Success rate: 5/5
---
"Rock" (lol) Concert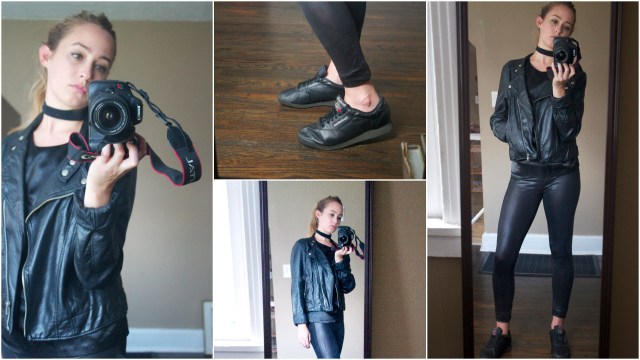 I wanted to apply this Dr. Ellie Sattler strategy to other TV/Film characters in boys' clubs, and I chose Eartha Kitts' Catwoman for a "rock" (lol) concert few reasons. One, because Eartha Kitt was an incredible singer, actor, dancer, and activist that once responded to an male interviewer's question about her compromising for a man with hysterical laughter. Two, this venue would certainly have men asking women ridiculous questions. Three, Catwoman has a pretty gay literal translation.
I unfortunately don't have a waxy bodysuit so I had to compromise with shiny leggings, a shiny top, and a pleather jacket. I was ready to laugh hysterically.
More than anything I blended into the background with this outfit. I'll take it!
Success Rate: 5/5
---
Sports Bar
Next up is The X- Files' Agent Dana Scully. Just serving up hot feminist takes left and right at the J. Edgar Hoover FBI building. And while she's not an explicitly gay character, she does wear a lot of blazers/vests. Also, there's an episode in the first season with Felicity Huffman as a guest star where she and Scully end up gazing into each other eyes while standing in front of each other without tops on as the screen fades to black, so who's really to say what the showrunners' intentions were with Scully's character!
Whenever I'm somewhere that has a bunch of TVs playing sports, a lot of times men take control of the remotes without taking into account what the women around them might want to watch, as if they'd want to watch a sport at all! But I wanted to watch Serena Williams win at the US Open, so I channeled Scully with a sleeveless vest/top combination, some grey slacks, and some low ankle heels in order to look like watching this specific sporting event might be a matter of national security.
Success Rate: 5/5