Welcome to What I Wore, a series where I explore fashion as shelter in traditionally heteronormative and patriarchal spaces.
---
Craft Brewery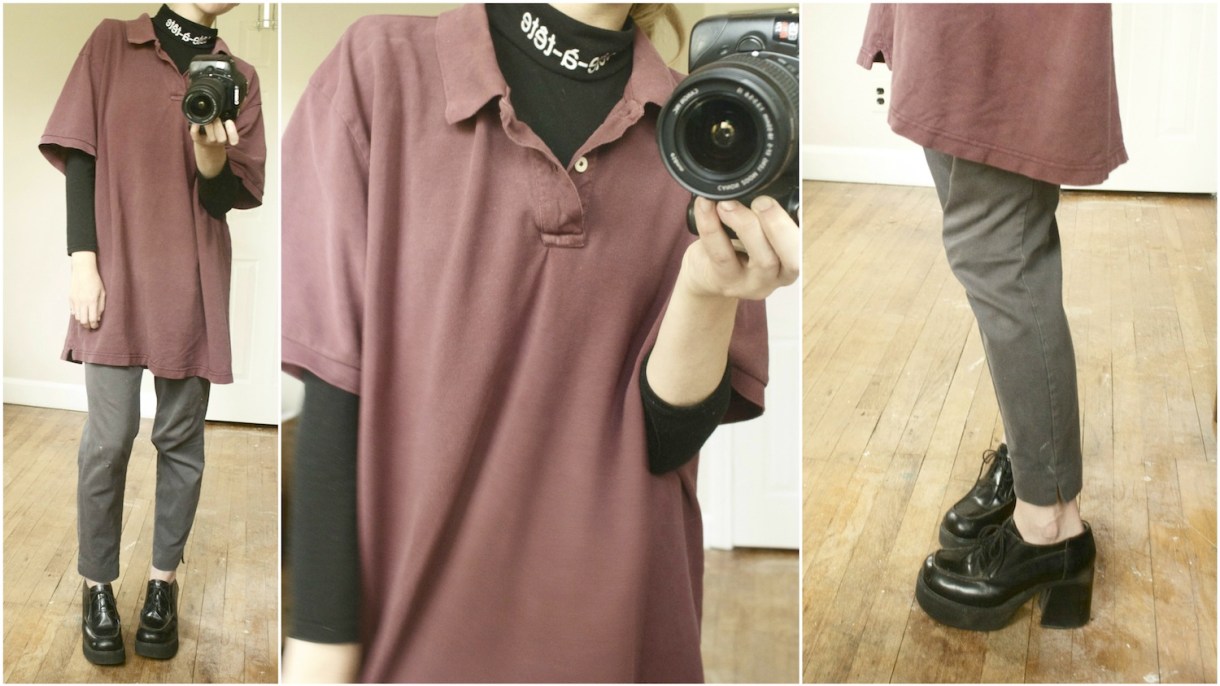 When someone suggests you go to a craft brewery you mustn't go "NO!!!!" really loudly and like you're pleading with them. Say, "I can't wait to try some locally made beer," and then prepare yourself to be around a lot of straight white dudes who came of age in the 90s and who are maybe going to want to comment on the beer you got, and potentially tell you your next one should be a saison even though you're good on a saison.
The way I prepared for this was to call to mind a time when they weren't yet this person so freely taking up space by dressing like they would have in high school, letting it exist as a suggestion, perhaps, to go back to that time. I combined a long sleeved shirt under a short sleeved polo with some dull slacks, and then to add a bit of confusion into the mix, finished the outfit with the kind of platform shoes their crushes probably wore.
I didn't account for the fact that straight men feel comfortable commenting on fashion when it's something they remember. "I remember those shoes!" Perfect.
Success rate: 2/5
---
Errands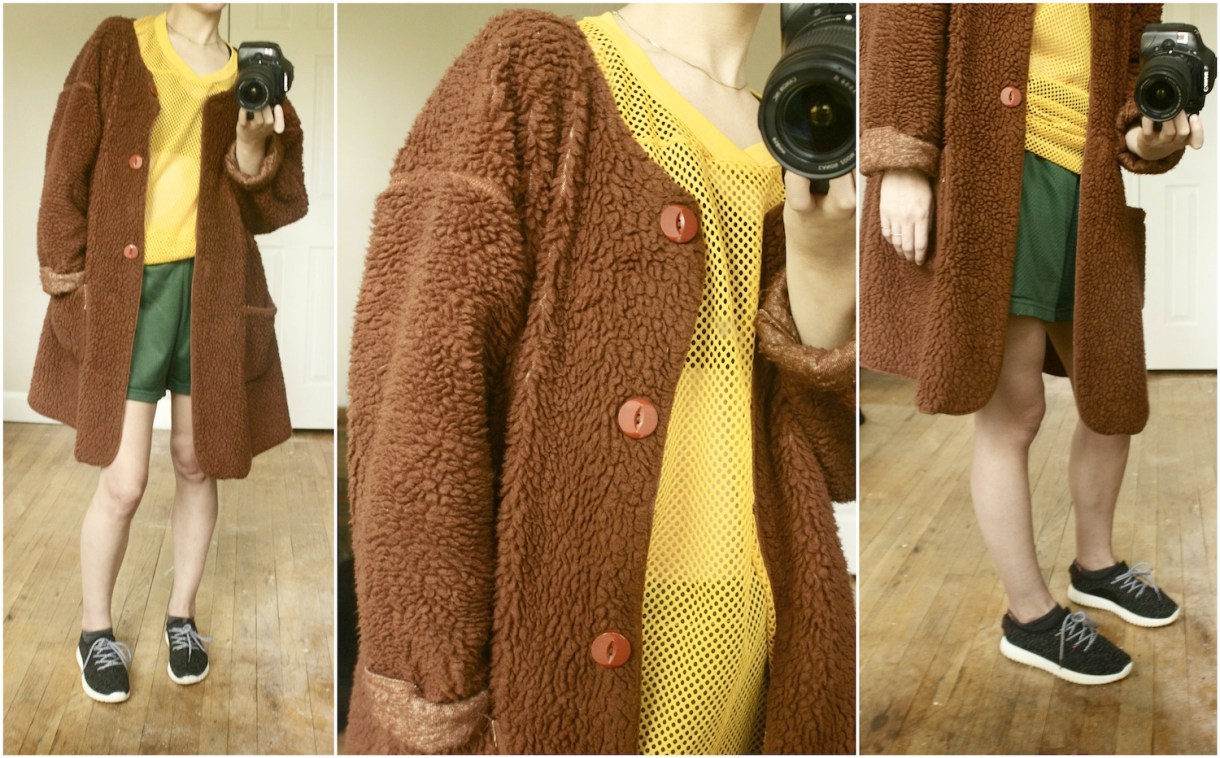 Knowing most places you go are going to be overwhelmingly straight can be enough to make you never want to leave the house. And yet you must! Eventually. Or not, but that has its own problems. I chose to instead look inside myself for that which I seek by existing as a lighting rod, ready to pick up any rumble of gay energy around me.
Pairing solid primary colors and a fuzzy jacket with oversized sleeves basically makes you Big Bird, and what's gayer than the brainchild of two men married to each other who grows up to wear bowties, loves to sing, and scares Republicans with its leftist agenda? Well, Glee. That's probably gayer. But this will do!
And it did! I'm super gay!
Success rate: 5/5
---
Oil Change
Nothing says I'm about to run a scam quite like a woman who looks like she should be playing tennis but isn't. And everyone knows you can't scam a scammer!!! Which is why I decided to wear this to get my oil changed. Yes, Donald Trump is supposedly the president of the United States of America, a country I continue to live in willingly, and I still have to get my oil changed. We exist in extremes and yet the mediums of life go on.
During the oil change, the man at the service station suggested I consider new front tires because the "treads seem worn," and even went as far as telling me they "have tires here" as we both stood next to stacks and stacks of them. This was interesting not just because I'm assuming this man thought I thought the tires were decorative, but because as it is well documented in this series, I practically lived at the tire shop last year. I ate, slept, and dreamt tires. You know why? Because I got new tires.
Success rate: 1/5