What I Wore is a bi-weekly series about living, loving, and celebrating black femme fashion and confidence.
---
I love my bullet planner. I get to see my day right in front of me. When I use my pen to cross out a task that I've completed, I get a little tingle. Which explains why on this day, after I got a few things done, I went and made out with a pretty girl as a reward.
Do you remember that 1999 MTV VMA performance with N*SYNC & Britney Spears? I do very vividly and I woke up thinking about it. I popped my search terms into YouTube, it came up ASAP, and my outfit inspiration for the day started to form. I listened to a bit of the soundtrack from The Craft while imagining that Liv Tyler in Empire Records was a roommate with a closet I could raid to my heart's content. Tisha Campbell in 1988's Spike Lee joint School Daze inspired my hair, makeup and the twiddling of my necklace and Voila! I was ready to get some work done on a cute snowy Chicago day at Collectivo — a queer Andersonville fav spot.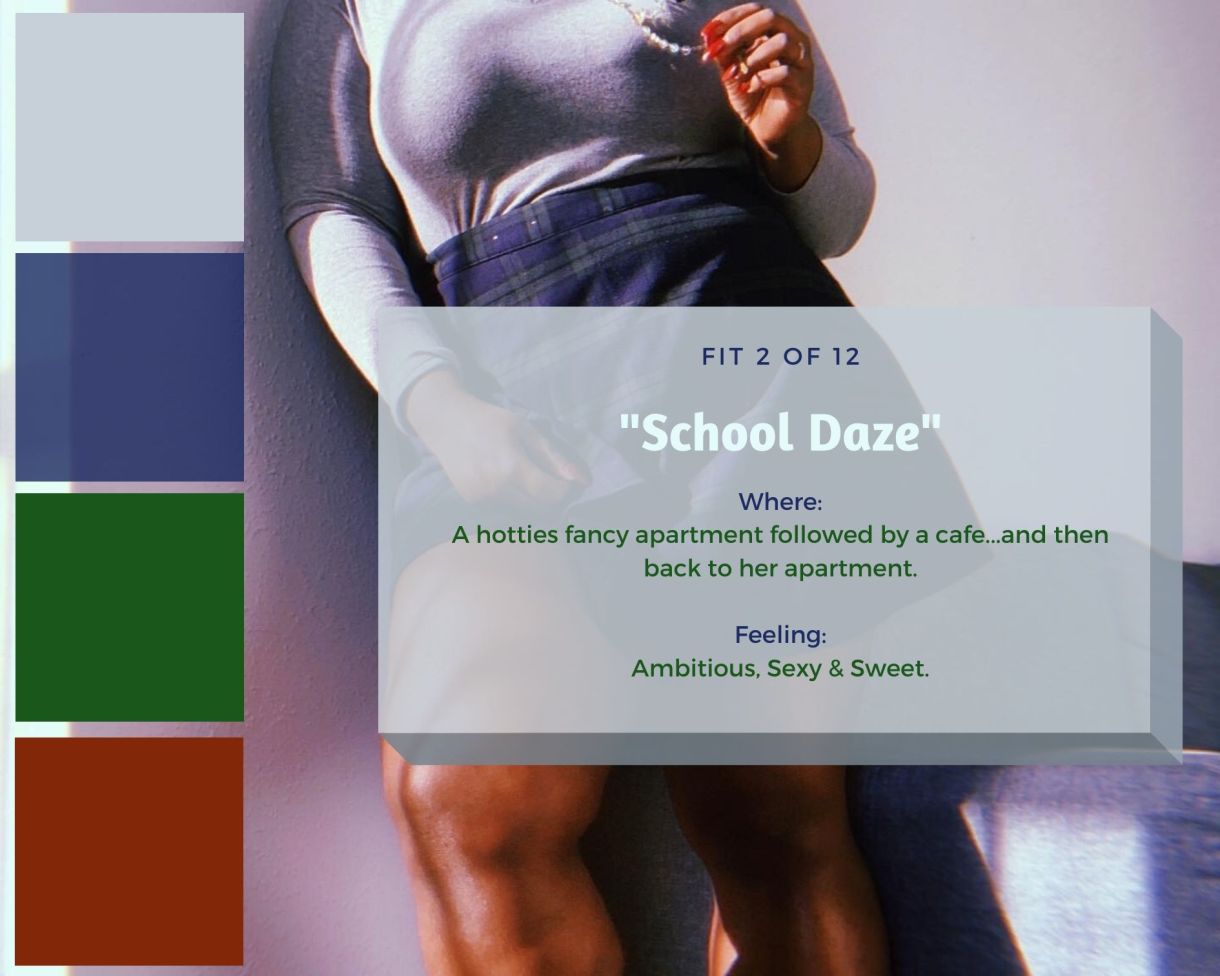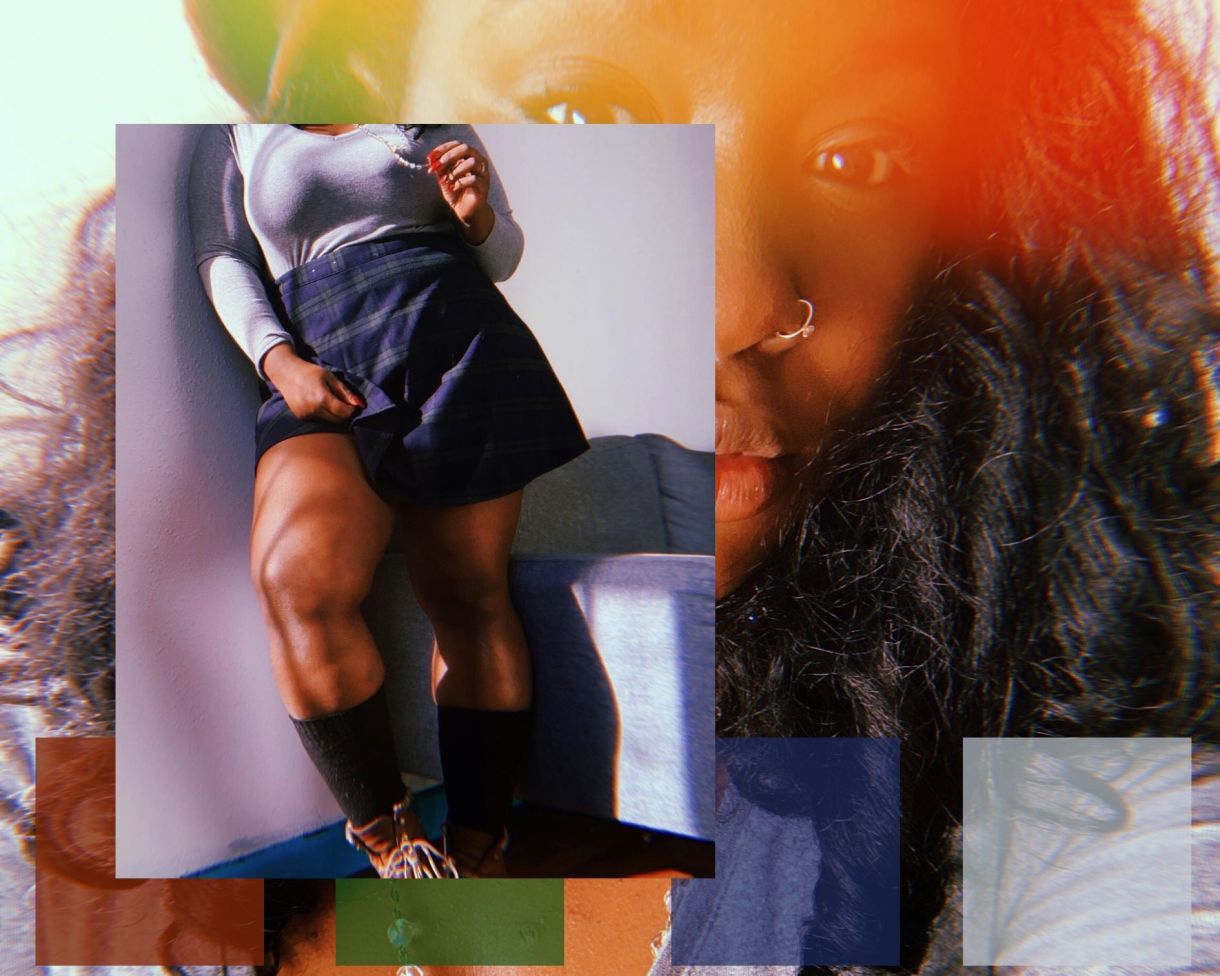 Links to the Fit:
The simple gray top and thick sort-of-naughty schoolgirl socks are both from good old Target. The basics in their plus-size ranges all fit me really well. Basics are dope, but can be hard to find if you aren't a straight size person. I've been looking to purchase basics from brands like Entire World and Everlane to work into my wardrobe for the warmer months. I will give you more deets on their fit and flow when I do!
This skirt is quite possibly the oldest thing I own — save for the '70s vintage coat I stole from my mother, but that's for another post. It's from Old Navy and I LOVE the fit; it's worked as my weight and sizes have fluctuated over the years and is my go-to when I want to do any variation of a school girl look. The boots are also a fav and from the always dope Buffalo Exchange. Buffalo Exchange can be a hit or miss, but I've gotten most of my shoes from there and the Chicago locations always have a lot to choose from. I couldn't find my exact versions, so I linked to some cute similar versions!
My accessories are from all over! The ring is a new favorite from the sweethearts at Chicago's Mercantile M. The owner tried to give it to me for free, but instead we settled on the perfect price of one whole ass dollar. The rosary was given to me when I was younger and the beret (one of many that I own) was thrifted from Village Discount.
This look is def one of my favorites. Wearing it in the winter is tricky; especially during a Midwest winter. Pop on a coat and carry a sweater to drape over you while you're in your local cafe. You'll look great when sipping your coffee and trust — the looks you get while you're working will inspire you to reuse and revamp the fit!