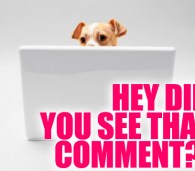 Hello earthlings. How was your week? Mine was smashing, thanks for asking. Did you watch "The Real L Word?" Was it real enough for you? I think that IFC has pretty much got talking, breathing, fighting, crying, drinking, cheating, and kissing down pat. Luckily between the 300,000 of us, we can take care of the good ones: laughing, loving, fucking, winning, riding, thinking, and dreaming.
Let's talk about what we thought about this week. Becky et al discussed bathing suits to suit your gender presentation, and Taylor talked about Retro Nintendo games, which was the first one of her posts that I understood since watching that video of the octopus. Taylor is very smart and tech-savvy. GO Magazine featured Riese, Julie Goldman, and Miss April among others in their "100 Women We Love" feature, you all had thoughts about bisexuality, and I talked to Bevin aka Queer Fat Femme in I'll Have What She's Wearing. In the "Real L Word" world of tragedy and confusion, a few bright stars emerged. Riese put up a tiny "recap" followed by a giant hilarious shiny recap and Nat's 3rd episode of AutoNatic debuted via Showtime.
---
On Autostraddle's Swimsuit Issue: Butches, Bois, Femmes, Dykes, Grrrls and Otherwise-Identified Beachgoers:
The Jacques Lacan Award to Ziggy Hreins: "I love boyshorts. And pretty girls in swimwear in general. Oh yes mine is the EVIL "male gaze." Be afraid be very afraid."
On NSFW Sexy Sunday: Ultimate Lesbian Erotica, Gaga's Latex & Open Relationship Breakfast:
The CONGRATULATIONS Award to kd15 : "I would have been around to comment cause I love NSFW Sundays but I was at Pride and then coming out to my dad (and my mom) on father's day."
On You Guys, Let's Be Real, The Real L Word Sucked:
The Fundamentalist Award For Excellence in Reverse Psychology to f.: "if anything, it made me want 1. a husband 2. a bunch of kids 3. a house in a suburban area. this show is a cure for lesbianism."
The hahahahaha Award to Claudia : "I love The Real L word.. It did not suck.. I will continue watching.. Lil similarity between gimme sugar and TRLW. Loved gimme sugar when it was on.. Love to watch some hot chicas and there drama hehe… Lesbians just keeping it real. Muah chicas"
The I <3 Hate Award to alice : "My opinions:
Mikey – I HATE you
Nikki – I hate your face
Jill – Whatever I cant remember you
Rose – I would hate you but clearly you are not a real person
Tracey – You seem quite normal and hot but part of me hates you for being on this show
Whitney – wtf why dont you just move to the airport"
The Don't Knock It Til You've Tried It Award to Jamie : "but maybe we should give it a second chance, like my mom's advice with gu—nevermind"
On VIDEO: Autonatic #3 – Nat Straddles Showtime's Face, Real L Word Style:
The Nat's So Perfect She Doesn't Need Proactiv Award to e: "i love nat's skin. like she could do proactiv commercials that weren't annoying. but i wouldn't want her to succumb to katy perry's level."
On Who the F*ck Are Those Anonymous Internet Commenters, Anyway?:
The Anonymity Fail Award to TSwizzle with a nod to Ziggy :
The Insensitivity Award to Dina's Coworker: "Unlike when my coworker and I were talking about a trans neighbor of his and he said, "I think the accepted term is shemale." Um, no. No it's not."
On Not the Best Week for Lesbian Media Visibility: Lohan Gets Used, Real Housewives, Bein' Miley & Moar!:
The Pot Calling The Kettle Black Award to angelodevs: "Danielle is not a lesbian, she is a sociopathic opportunist. She will do or say anything to get what she wants, fame, attention and money.

http://angelofdevs.wordpress.com/"
On Real L Word Recap: Episode 101 – The Power of the Clam is Overrated:
The At Least If IFC's In Jail She's Be Off Out TVs Award to Suzanna (who's from the internet) and jenin: