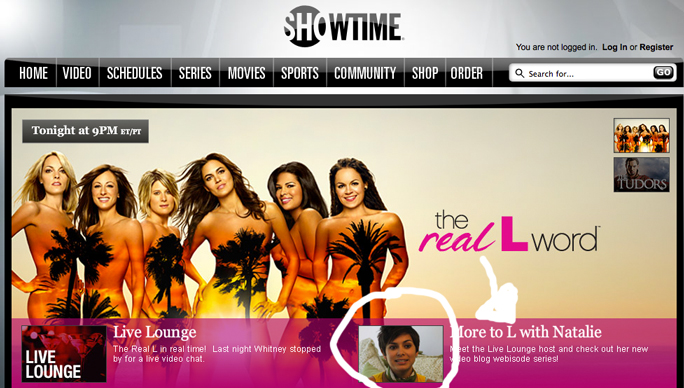 You've been begging for a new episode of AutoNatic, and we refuse to disappoint. Autostraddle's very own Nat Garcia recently sat down and stood up and walked around with and spoke to those awesome kids at Showtime re: her radical, loving gay / lesbian lifestyle. It's called More to L With Natalie, and was filmed, produced, and edited by Showtime, but WHATEVER DETAILS. Here it is we hope you like it!
For more Nat Garcia, watch Sho.com directly after a show called "The Real L Word," which we hear is pretty f*ck;ng terrible.
I hope you watched Nat tonight interviewing Whitney and another girl in a yellow skirt on sho.com. She was totally a star, and wearing a cute yellow blazer, and used twitter for the first time ever. I also really liked the cityscape in the background. No but for real we actually genuinely loved it, were wondering what was happening on the iPad, and felt like Nat made funny faces.
Look, it's Nat: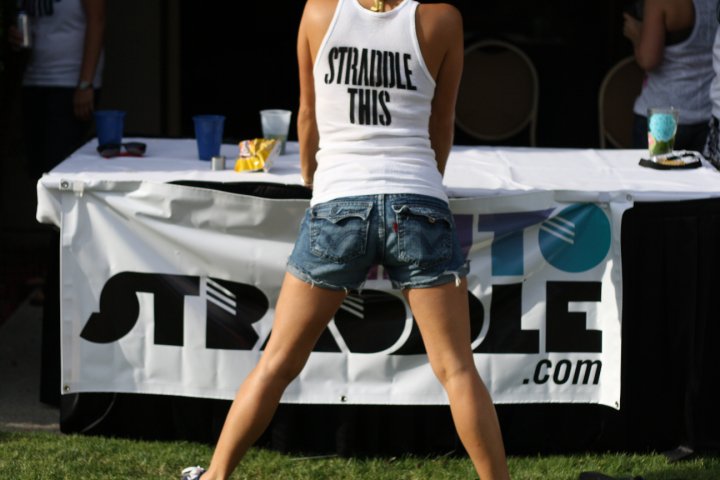 Anyhow, if anyone googles Nat Real L Word or Nat L Word or Real L Word Nat or Who is Nat Real L word then I hope you came here, and want to watch all her other amazing videos.
This is Brandy Howard and Nat doing a celebration dance after we won something but somehow someone else was declared the winner:
Rock on bitches, holler, Nat's getting serious famous and we think she's the bestest like of ever for all of time.