It could easily be said that my new phone, the much-ado-about HTC Evo 4G, has a killer feature set. But I propose that there's one killer feature, not unique to my phone but perhaps expressed the most elegantly by it. A feature that drives me even further from the purported function of the object, what with its text messaging and its phone calls and all other manner of superfluousness.
I'd already proposed my oversized phone as a mini-tablet, given its 4.3″ screen, respectable horsepower and my intense disdain for using telephones as telephones. So it should come as no surprise that I've entirely repurposed my device around one Android app, a white-hot coal of nostalgia, smoldering with echoes of gallant, vaguely militaristic MIDIs and mini-map sense memories, like some kind of 16-bit proprioception– memories of this sort won't cease their low-grade burning in the recesses of your mind. No, they will burn forever, like napalm.
"The (pleasantly) dated graphics necessitate that we wade in with our undivided attention, much like a proper single-malt Scotch or a silent film. And I believe that (for me) a mobile device provides the ideal vehicle for just such an experience."
Who or what has loosed these gaming nostalgia floodgates? An app on the Android market called Snesoid. Snesoid is an "emulator" something that does exactly what it sounds like. It's a virtual console for emulating games, which are called "roms." Yes, emulators have existed for ages, but I've never had one of my phone. Everything about it feels right. Sure, I played Pokemon Red almost straight through after stumbling onto a Gameboy emulator at what I'm certain was an age not at all embarrassing to be engaged in such an endeavor. But today, when we lift open our laptops we must steel ourselves against an all-out social media onslaught; an impossible torrent of info-overload that isn't conducive to doing one thing at a time. Much less immersing yourself in another world, particularly one with a rich, very much-alive mythos.
In considering classic games for long-lost consoles like the Nintendo and Super Nintendo, we must prepare to lose ourselves in an 8 bit or 16 bit world, devoid of many of modern gaming's accoutrements. The (pleasantly) dated graphics necessitate that we wade in with our undivided attention, much like a proper single-malt Scotch or a silent film. And I believe that (for me) a mobile device provides the ideal vehicle for just such an experience.
My roster of games to play has been piling ever-higher lately. I'm in the process of moving across a few states and then across the country, and following a deeply enjoyable week-long jaunt with Red Dead Redemption, I've been in a holding pattern. That is, until Snesoid allowed me to pick up the slack. On my 360, I've still got the latest Prince of Persia, Final Fantasy XIII, and a third of Red Dead on the docket, and that isn't even taking classics and games missed along the way into consideration. And my inadvertent seven year sabbatical from gaming doesn't exactly help matters. There's a gaping black abyss from roughly 2000 to 2007 I'd like to pack in tightly with missed classic games, like so many Tetris blocks of regret. Off the top of my head, I'd like to finish Final Fantasy IX and XII, check out Dragon Age: Origins (insofar as you can "check out" a game of its breadth), see what Shadow of the Colossus was all about, and play through a pretty hefty handful of canonical, pre PS3/360 era console games start-to-finish.
And, lo– along came Snesoid and Nesoid for Android (or rather, along I came to them– they've been around for some time), allowing me to tuck into some of the most pressing retro-revisits on my hit list anywhere and everywhere. Maybe I'm a snob, but I'm less interested in how handheld gaming can take us forward; going backward just seems like too much fun. Here's my list of what games I'll be diving into on my last few hour-long subway commutes and USPS lines. And on the plane, assuming I don't employ my other in-flight strategy.
1. Super Mario World
+
One of my favorite games ever. The bright graphics don't look dates so much as stylized, and I basically worship its overworld map. And Yoshi. I just made it to the Forest of Illusion (you know, with all those caterpillars all over the place) so I'm making decent progress. Look at me go!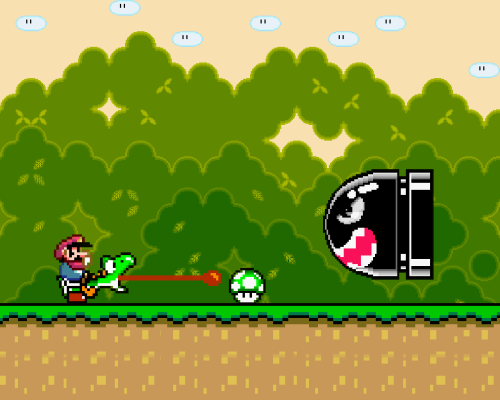 2. Super Mario Bros. 3
+
This and Super Mario World could duke it out for my favorite classic Mario game. So many power-ups! Tanooki suits!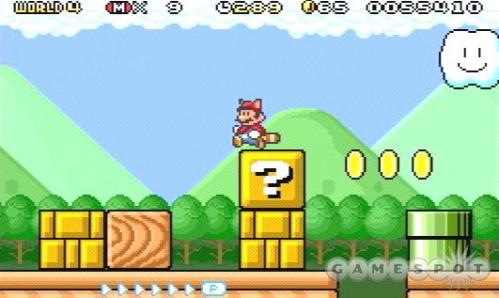 3. Chrono Trigger
+
I've never played this, so I consider it furthering my RPG-education. Like Zelda games, this one seems to bring people to tears with joy.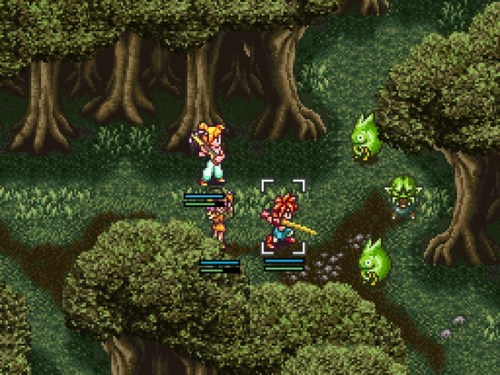 4. Mega Man X
+
I used to love a few Mega Man games, but I can't remember which ones they were and I heard this one's a great starting place. I hope it's got the robo-dog.
5. Legend of Zelda: A Link to the Past
+
No really, I've never played this one through first-hand. But I did just finish listening to about 10 YouTube videos of the Zelda theme and I think I've got my head in the game.
6. Final Fantasy III
+
I'd been playing the official Final Fantasy II port on my iPhone, since I picked up the series with VII, like a lot of people. But now that my mobile gaming world is wide-open I think I'll play III. It's a solid number, you know?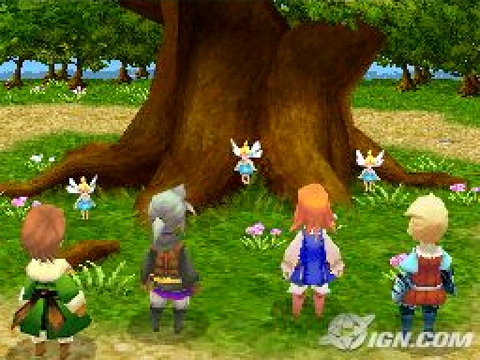 7. Donkey Kong Country
+
You can tell this one came along late in the life of the Super Nintendo. The graphics are amazing! I've played this and its sequel through, but good lord they're fun. And I totally forgot about the rhinos!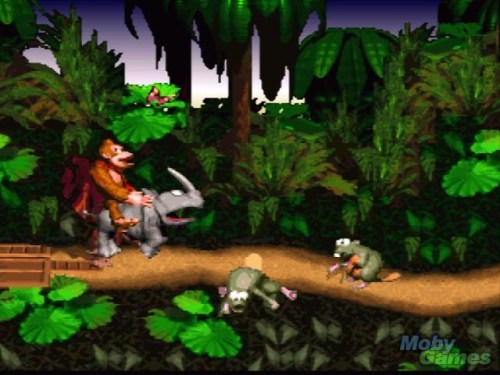 8. Super Metroid
+
Never played a game in the franchise, and I've only brushed shoulders with Samus in Super Smash Brothers Melee. I will enlighten myself, beginning here.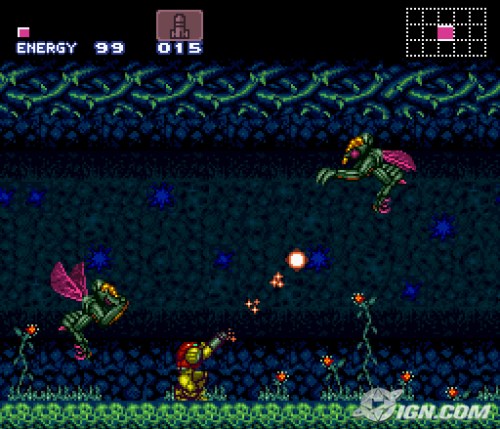 ---
These titles and many, many, no-really-a-lot-you-name-it-more are available for any phone running Google's Android mobile OS. I really can't emphasize enough how much I love Android coming from an iPhone, but the existence of near-flawless mobile versions of the best games ever made seems to speak for itself.
You can finagle these emulator apps onto an iPhone, but it's gonna involve jailbreaking. Which is something that seemed super easy, and probably is, but quite a few people aren't inclined to do it, and when I did it I broke my iPhone 3G for a few hours even though it seemed to go smoothly. What I'm saying is that with Android there is no finagling. There's just Mario.
Nesoid and Snesoid, the Nintendo and Super Nintendo emulators for Android, respectively, will both put you out a whopping $3.99. And every playable title is free. And this is all ostensibly legal if you own the original console version of the game, which you do right?
---
How to Get SNESOID/NESOID:
+
To put these games on your mobile device, 1) download Nesoid or Snesoid from the Android Market (or Gensoid, a Sega Genesis emulator, or Gameboid, a Gameboy emulator).
2) You can search for games through Rom Find, either by opening Nesoid/Snesoid/whatever-oid on your phone and clicking "Search Rom" through the menu or by searching the Rom Find website on your computer, which is what I do (it seems slightly easier).
3) Then, once you hunt down your most well-loved retro games via Rom Find, download them somewhere on your computer and share them with your Android phone via Bluetooth (what I do) or USB. (I also use Astro File Manager which allows you to hunt through folders like you would on your regular computer, so that makes everything easier.)
4) Once you share the sweet, sweet gaming files with your Android device, open your emulator of choice and select the file, which is probably in a folder called "downloads" or "bluetooth" or wherever you decided to put it. Your game will have a .nes extension for Nesoid and the .smc extension for Snesoid. Select it and weep tears of nostalgic ecstasy. If the game doesn't fire right up or something seems off, just repeat from Step 2 to find a working file. All of the roms I've tracked down have worked perfectly, with one exception, which hung at the title screen so I deleted it.
Below are the respective QR codes for Nesoid and Snesoid, which you can scan using the amazing Android Barcode Scanner and download instantly. (If you aren't familiar with the app, download the Barcode Scanner app, open it, point the camera at your screen and bam– there's your download!)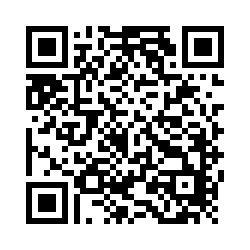 That's it. Enjoy. Believe me– you will.