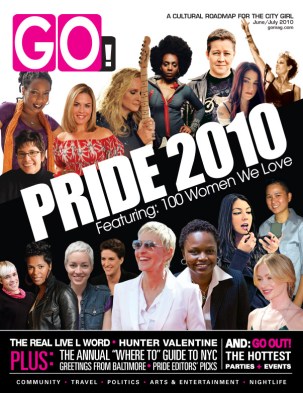 GO! Magazine's Annual Pride Issue issue is the year's most hotly anticipated issue not just 'cause it's got all your Pride Week listings (*cough*Rodeo Disco) and a Where-To Guide to New York City, but because it's annual 100 Women We Love draws a diverse cast of 100 gaymos from Ellen DeGeneres to the sexy butch that runs our favorite Village vintage clothing shop and lays 'em all out for you. Hypothetically one might feel honored to be in such an issue just saying.
From GO! Mag:
As the first decade of the new millennium comes to an end, we take a moment to celebrate 100 out lesbians who have made the past year one of inspiring change and amazing progress. These are the women who fight for justice, chronicle our lives, lift our spirits and bring our communities together. From bloggers to chefs to entrepreneurs to White House officials, these are the women we love. So let's hear it for the Class of 2010.
This year, Autostraddle kinda kicked ass and are repped hard core on this list and we're pretty thrilled/honored/surprised/wet our collective pants, had to take them off, and couldn't find new pants. So now we have no pants on, just like you would have always wanted! Also, a lot of women we actually love were on the list, even the ones who don't work for us!
Go check out the entire list at Go Magazine RIGHTNOW I mean after reading this post.
Autostraddlers that GO Magazine loves:
+
Editor-in-chief and CEO of Autostraddle.com, Riese (Marie Lyn Bernard):
Look! Isn't she cute? We think so. And by cute, I mean totally tuff.
"There are lots of lesbos out there who like books, hot girls, bad television, social activism and group therapy," she laughs. "We provide all of those in one website! Our goal is to create web 3.0, in which the connections we make online either directly translate into real-life friendships, or empower our community online to be a part of their local queer circles."
+
Star of Autostraddle.com's most consistently produced, dirtiest, edgiest, bestest webseries of all time, "Julie and Brandy in Your Box Office," Julie Goldman: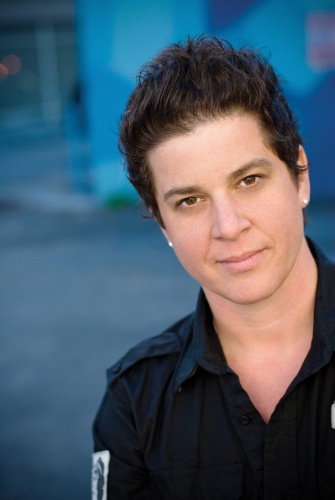 "I love romantic comedies and [The Nicest Thing] would be the first one that I could watch as an audience member and see myself, a butch-ish woman, reflected on the screen," Goldman says. "This movie is the first of its kind, and we just need to find a groundbreaking visionary to join us to get this movie made."
+
Actress/Model & TV Host Sarah Croce
Our friend Sarah Croce, better known to y'all as Autostraddle's Miss April:
"I want to bring LGBT characters into everyone's household," she says of her impending media domination. "I want people to see that it's not wrong or disgusting, but beautiful and human."
+
Special correspondent Dani Campbell, who covered the Miami Winter Party and interviewed Pam Grier for Autostraddle: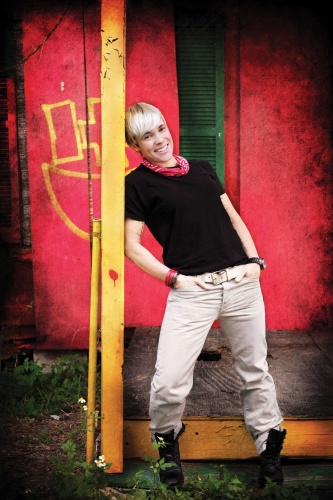 "I hope to be a catalyst for young people to become involved in the fight towards equal rights."
+
Miller and Tina Cesa Ward are the faces behind the hit webseries Anyone But Me, which just wrapped up its second season. She's also a long-time friend and supporter of Autostraddle. She's even helping us out with our Rodeo Disco pride party this weekend!
"It was important to both Miller and Ward that the show featured out lesbian characters, but as part of a diverse ensemble. As Miller puts it, 'The other characters – straight, black, multiethnic – are no different from our two lesbian characters – each is unsure of his or her footing. They all have insecurities. And they all want to belong somewhere and with someone.'"
+
If you're a super old school Autostraddler with a kickass memory (as in: you've been reading the auto-universe since back when it was just a little personal blog and some l word recaps), you may recognize singer Anne Steele from the reading of Living it Out (a wonderful lesbian sitcom written by Riese & Carlytron that nobody ever produced because um, either it was bad or the world is bad, or a little bit of both) performed on the R-Family Cruise in 2007 starring Broadway's Andrea McArdle! Here's our cast photo, via Bruce Glickas for Broadway.com:
And here we all are again, being loved and stuff. Also lesbians never age, true story. Also hello tragik, I love the cheekbones.
Also, some of our many wives are featured, such as Rachel Maddow, Sarah Paulson and Ilene Chaiken — haha jk on that last one. I mean she's in it, but we wouldn't f*ck her with a 10-foot pole.
And there's even more of our friends and favorites, such as Gloria Bigelow, Suzanne Westenhoefer, Rosie O'Donnell, Erin Foley (Autostraddle's Erin Foley Interview), Pam Spaulding, Jane Lynch because she can do no wrong, Ellen DeGeneres, Portia DeRossi, Kathy Wolfe, Constance McMillen, Beth Ditto and so much more!