ANONYMOUS COMMENTS: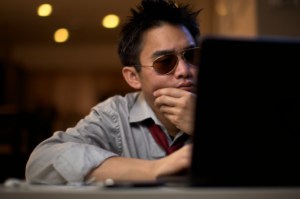 After facing a flurry of offensive and out-of-line comments on a post about Obama's aunt, Boston.com decided to take a closer look at that special breed of human — the anonymous online commenter. They contacted a whole range of people picked from their database of commenters and asked them to talk to a reporter. Not surprisingly, the true trolls of the bunch declined to be interviewed. But plenty of folks who post frequently, passionately and anonymously did agree. Here's the conclusions the reporter drew from one subject, Stanley Talabachh:
Overall, he plays by the rules, works hard at this commenter job of his, and, in a way, serves his community. After reading his posts and spending time with him, I believe him when he tells me that, even though he's anonymous online, he would never write anything that he wouldn't say "mano a mano." That, incidentally, strikes me as a pretty good standard for separating the stand-up commenters from the cowardly name-callers.
On most sites, anonymity removes any incentive to be a decent human being. A lot of people feel that compunction anyway, but there are also plenty who have no problems abandoning civility:
Yoshimi25 says that because the Front Burner message board is such an intimate group, the regulars on it tend to behave well, even though they're anonymous. "Although I can say anything I want without consequences," she says, "you should behave as though there are consequences."
That gets to the heart of the problem. The comments sections on many general-interest news sites lack both the carrot and the stick for encouraging responsible behavior. The carrot is the cohesion of a group you don't want to disappoint, like Yoshimi25's Front Burner community. The stick is the shame associated with having your real name publicly attached to embarrassing behavior. Without these two levers, the social contract breaks down.
Actually we deal with these issues all the time here at Autostraddle. We're lucky because we try to build a real sense of community among readers, and we think that gives our comment sections a certain degree of protection from true trolls and flamers. Look at posts that were read mostly by non-Autostraddlers — Riese's essay on Taylor Swift is perhaps the best example — and you'll quickly see the difference between those comments and the ones on, say, a typical daily fix. You guys keep each other honest! Isn't that great!
Anyway, we're pretty sad that the reporter didn't get to interview a real troll. Or a real Troll, that would've been awesome, too. But you could still consider a few of the interviewees just shy of crazy, and the article is quite fascinating either way.
GAY KIDS IN SCHOOLS:
What's life like for gay kids in public schools? NPR interviews Judy Chiasson with the Office of Human Relations, Diversity and Equity: The biggest issue or challenge that we encounter is the idea of invisibility. So by law – by state, federal and district policies and law – we are required to create a safe and affirming campus for all of our LGBT youth.
CONSTANCE MCMILLEN:
OUT Magazine catches up with Constance McMillen:
You've really become an activist and icon for the gay youth struggle against discrimination. Did you ever imagine that happening or this becoming so big?
No, I didn't. The ACLU told me they had dealt with cases like that before — they send a demand letter, the school changes the policy, and then it's over with. Because a lot of schools don't realize they can't do that. What made it national news was the school sent out a press release saying that they canceled prom. Like, they didn't tell me, they didn't tell the ACLU, they told the press. And that's when the press picked up on it. It was national news — it was on CNN the next day. But no, I had no clue.
WHERE-TO PRIDE GUIDE: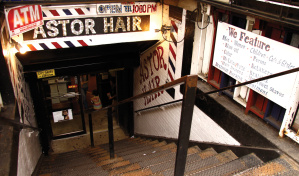 Looking for what to do when you come to NYC for Pride? Well, luckily, our very own Riese has written GO's 7th Annual Where To Guide for New York City tourists! She even tromped all over the city and took photos to illustrate how much fun you'll have when you follow the guide. Neat! (@gomag)
GENDER:
Before we get to the article, I just want to point out that I'm totally digging the idea of naming sexual attraction according to the subject of said attraction. He references attraction to men as "androphilia," but I'm stuck trying to figure out what the feminine counterpart is. I'm guessing it's "gynophilia," but that sounds more like loving ob/gyn visits and not loving women. ANYWAY, have you heard of fa'fafine? They're Samoans who were born as men but live as women.
"In North America, many feminine boys get labeled as having "gender identity disorder" and "separation anxiety disorder" because they're not acting like average boys. But in Samoa, these feminine boys' interest in feminine things and their increased attentiveness to their close kin are not constructed as pathological. These are understood as normal behaviors for fa'afafine. The Samoan solution is not to try to fix the gender-atypical kid; it's to just accept them as fa'afafine." (@psychologytoday)
PROP 8:
8: The Mormon Proposition – Are you ready for the new documentary about Mormons and Prop 8? Want to know more about the filmmaker? Let me warn you, the ish is seriously messed up. "At the time, he was a morning anchor for the ABC affiliate in Utah City, but shortly after revealing his sexual orientation, he found himself demoted. In his new role as a reporter, he was sent out one day on an assignment to cover a story about a boy who had been killed in a freak swing set accident. It was his son." Um, yeah. On that note, go and check out his film on Friday.(@latimes)
+
ANNE FRANK:
A novelist has written a fictional account of what might've happened between Anne Frank and the boy she fell in love with, Peter van Pels. Apparently it's quite racy, and family members are none too pleased:
Buddy Elias, Frank's first cousin, has criticized "Annexed" for straying from the truth.
"Anne was not the child she is in this book," he told the U.K. newspaper. "I also do not think that their terrible destiny should be used to invent some fictitious story."
Does anyone else think it's a little weird to write romantic fan-fics about Holocaust victims? I mean, there MUST be some angles left unexplored in the Buffyverse or something, right?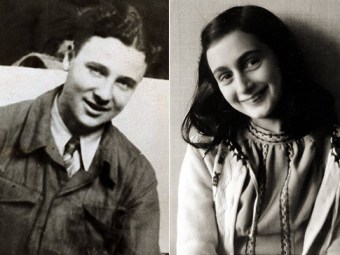 TARGET:
Target has a new, accidentally fascist t-shirt as part of their World Cup merchandise. Whoops. (@jezebel)

TRANSITIONS:
French law and gender policing: "The court is now demanding that Ms. Ravisé-Giard undergo breast enhancement before attaining legal recognition of her gender, saying 'the principle of respect for private life requires that the state recognize gender according to a person's appearance.'" Wow, that makes no sense at all. (@deeplyproblematic)
SOUTH AFRICA:
A visitor reflects on stark differences in Johannesburg. "Trying to build enough houses to shelter this population is like running up a down escalator. Each announcement of new low-income housing projects attracts another surge of rural migrants, men and women with high cheekbones and even higher expectations." (@theroot)
BOLLYWOOD:
Although director Rakesh Ranjan Kumar says his new film is about "Hitler's love for India and how he indirectly contributed to Indian independence," the Guardian claims Dear Friend Hitler is a "profoundly misguided" film. Either way, I can't wait to see the dance numbers. (@guardian)