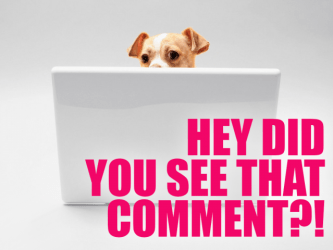 Good day, wanderers! It's the mathiest day of the year but we all know the real hero of today is pie. Cherry, rhubarb, apple, pumpkin and sweet potato pie. Pie pie pie. Go get yourself a slice.
This week we checked in with Lindsay Lohan, fell in love with a girl and planned a retroactive coming out party.
We're at the halfway point of March which means we're still flush with Top Five Lists commemorating Autostraddle's fifth birthday. Anime, cat, potato and SXSW lovers will not be disappointed. Okay, so the potato list actually has 10 items, but who's going to object to more potatoes?
Photos from season 2 of Orange Is The New Black  were released and to steal some words from Mey, "OH HOT DAMN." Speaking of TV, recaps for Pretty Little Liars, The Fosters and Star Trek are hot off the presses (or would be if we weren't on the internet and had hot presses instead of panini-makers).
Now let's check out this week's winning wordsmiths!
---
On Dear Queer Diary: It's Our Very Own International Handwriting Day!:
The Or Maybe Everyone In Russia Is A Doctor Award to Becky and Alaina: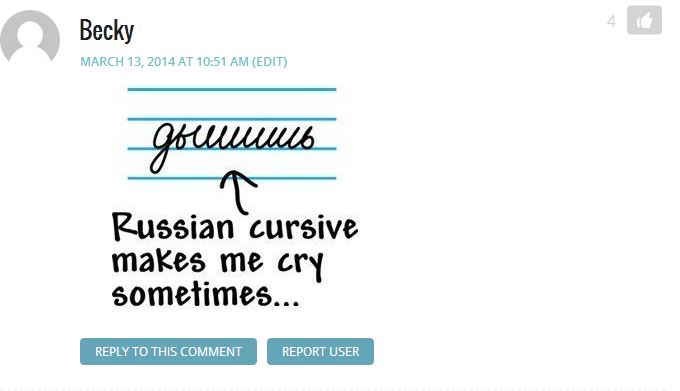 On Top Five Tools In My Baby Dyke Survival Kit:
The Not To Mention Velma Award to Audrey:


The Stay Tuned For Part 2 Award to Allison:

On Top Five Queer TV Characters Name Alex:
The That Backwards Hat and Flannel Award to KT:
On Top Ten Best Potato-Dominant Food Situations:
The Novelty Account Of The Week Award to Mr Potato Head:

On OPEN THREAD and Feelings Atrium: The Premiere of "Lindsay":
The Open Thread Means Your Feelings Are Still Valid Award to Rachel:

---
See a clever, hilarious or thought provoking comment around this website-ship? Email it to me at: carrie [at] autostraddle [dot] com!