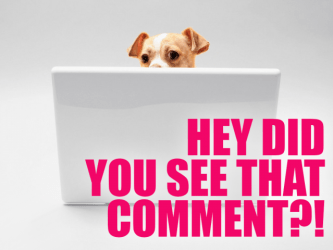 Is the sun shining where you are, starshowers? When I went outside this morning it was 35F and I honestly thought to myself "It feels like summer!" Yes, winter has officially ruined my weather (and possibly life) expectations.
Our corner of the internet was chock-full of good things and people this week. Crafty-as-ever Hansen gave us a DIY guide to chalkboard clocks, Carmen gave Quvenzhané Wallis the idol worship treatment and Kristen showed us how select and eat one of the finest foods in the universe, the avocado.
It's probably safe to say that even if Shane had ever actually opened up a hair salon with Cherie Jaffe's dollars it still wouldn't hold a candle to Phresh Cutz. I mean, have you seen the fabulous photos from their February fundraiser event? The start of a new month means we got to meet the beautiful Miss March, Stanford straddler Brianne, and look forward to events like queer-friendly SXSW happenings and a dancy fundraiser for The Transgender Law Center in Boston.
Oh, and this dog has possibly traveled to more places in the U.S. than you have, but if we were looking for road trip buddies, we'd start with this week's superstar commenters…
---
On Anonymous Sex Toy Review: Hello Touch:
The What Would Freud Say Award to Ami Chord:
On Kvelling Over First LGBT-Inclusive Jewish Children's Book:
The Mamaleh Award to Charlotte: "I'm all varklempt! I can't wait for the Purim when I can cuddle up and read this story with my own kinderlech as we nash some hamentaschen"
On Straddler On The Street: Ketzel:
The You Most Definitely Belong Here Award to Phebe:

On Autostraddle's Guide to Dinah Shore 2013:
The This Is The Way That We Live Award to Brooke.:

On Prairie Homo Companion: Tegan Quin Autostraddle Interview:
The Yes Please Award to Kelsey L: "Can someone do a Get Baked for 'frosted lemon coward' cookies so that can be a thing and we can all listen to This is Everything with relevant cookies and drink scheduled tea? Ok. thx."
The TEAgan and Sara Award to Ariel and KatetheKate:
On Autostraddle Calendar Girls 2014: Brianne is Miss March:
The Kissing Cousins (But Not Really, Obvs) Award to Cait: