Some people never learn their lesson. And some people learn their lesson and still want to non-ironically rap "The Motto" while surrounded by hoards of queer women trying to avoid heat stroke while having the time of their lives. Only one of those kinds of people will be at Dinah Shore this year. At this point in time, Dinah Shore 2012 is kind of a blur. I don't exactly remember why I had a great time but I'm certain I did and that I will once again this year. I won't be the only one. The cast of Unicorn Plan-It along with some members of the Words With Girls team will be there.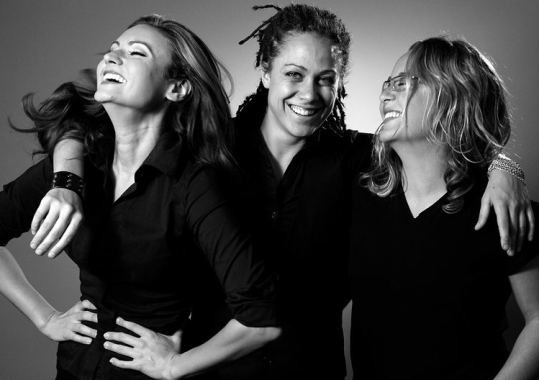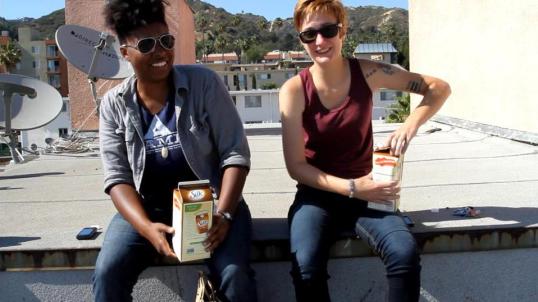 We'll be taking part in certain festivities of which there are many. Here's what we'll be doing April 3rd-7th in Palm Springs, CA and what you should make a valiant effort to do before walking to the 7/11, buying chicken fingers, and then accidentally napping for three hours. Don't worry, no one will notice.
Thursday, April 4th
Thursday Night Comedy
Zoso Grand Ballroom, 7:30pm
Fortune Feimster (Last Comic Standing, Chelsea Lately, After Chelsea) is headlining the comedy show which will also feature Suzanne Westenhoefer, Jackie Loeb, and Jacqueline Monohan.
Friday, April 5th
TGIDF Pool Party
Hilton Hotel Main Pool Area, 12pm-5pm
Autostraddle (that's us) presents Thank God It's Dinah Friday. The first pool party was my favorite last year. It's when most people are arriving and everyone still has a sparkle in their eye and a pep in their step.
Canadian pop artist Anjulie will be performing her hits "Boom" and "Brand New Bitch". When she's not on stage, the Dinah DJs will be playing and I must admit, I do enjoy their musical selections because they tend to play songs that have words which is key.
Autostraddle Meet-and-Greet
The Autostraddle Lounge, Hilton Hotel, time TBA
Alsoooo, we will have an Autostraddle Lounge situation happening. You will be able to come by and hang out with us (Sarah Croce, Haviland Stillwell, Lauren Neal, Ashley Reed, Brittani Nichols, Sarah Sokolski) or just pretend like you're interested in who we are as people so you can get out of the sun for a bit. We can't tell the difference.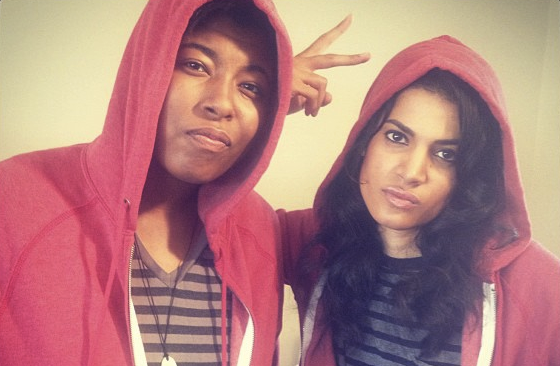 The Dinah Film Festival
Hilton Hotel Grand Ballroom, 6:30pm
Second Shot and Out in the Desert will have their exclusive world premieres. Second Shot, starring Jill Bennett (3Way, We Have to Stop Now, And Then Came Lola) and co-created by Nancylee Myatt (South of Nowhere, Living Single, Cowboy Up) is an LGBT sitcom about an ex-soccer player who inherits her hometown's tiny gay bar. There she's forced to face her first love who happens to be "the one that got away."
Out in the Desert is a documentary that takes an in-depth look at the sex, love, and friendships that carry on when tens of thousands of women take over Palm Springs for the event we call Dinah Shore. The Page Hurwitz (Last Comic Standing, The Rosie Show) produced doc boasts appearances from the Indigo Girls, Margaret Cho, and Elizabeth Keener.
The Dinah White Party
Zozo Hotel, 8pm
Curve Magazine will be hosting a VIP Party at 9pm which will lead to a celebrity studded red carpet. Havana Brown will be performing "We Run the Night" five times in a row. Probably not but I can dream. There will be three floors of parties and two dance rooms and the more queer women than any other Friday night dance party in the world.
Saturday, April 6th
The Cabana Girl Pool Party
Hilton Hotel Main Pool, 9am-5pm
Ryan Murphy's favorite website, AfterEllen, will be hosting this pool party which will include Celebrity Dodgeball. The symbolic game of dodging balls will feature the Thursday night comics and The Real L Word ladies. It's going down at 11am and will be a real display of athleticism. If the TRLW girls haven't lost your respect (because you only respect those with mad dodgeball skills), they will be available for photo ops and autograph signings after.
Also, Kat Graham will be performing. I know I know I know. What the hell is Kat Graham going to perform. I guess in addition to having a show I'll never watch she also has music I'll never listen to BUT that does not stop her from being Kat Graham. Shit, I'm gonna go YouTube her music right now because I'm betting she wears revealing outfits and dances around in said outfits for 3-4 minutes.
4th Annual OML Battle of the Celesbian Web Series
Hilton Hotel Main Pool, 5pm
Representatives from all your favorite lesbian web series, including Unicorn Plan-It and Words With Girls, will be battling it out on stage. What this battle will include, I have no clue but I'm sure you won't want to miss it because none of us will be willing to recount it after the fact.


Girls That Rock
Zoso Main Pool, Doors open at 11am, bands start at 1pm
Life Down Here, PlayBoy Club, and Love Darling will be playing instruments and making sounds with their mouths. Obvs you know Love Darling from TRLW theme song and maybe you remember Life Down Here from Crystal's artist spotlight. If they're good enough for Crystal, they're good enough for me.
The Dinah Goes to Monte Carlo
Palm Springs Convention Center, 8pm
I'm not sure why we, as a group, would want to go to Monte Carlo but I guess we don't really have a choice. Especially if you don't want to miss Karmin performing at 9. You know Karmin from that "broken hearted" song on the radio but also more importantly from her several viral videos covering hip hop songs because when black people do it, it's meh but when a pretty white girl does it, it's the second coming. Here TV Network and SheWired are hosting a VIP party which will funnel into a celebrity packed red carpet.
Celesbian Poker Tournament to Benefit the HRC
Palm Springs Convention Center, Saturday night
While everyone is partying and having a good ol' time, the celesbians will be putting them to shame by playing poker to raise money for the HRC. If you're not a selfish human being that can do math, maybe you will play poker with Julie and Brandy (!), Kiyomi McCloskey, Jill Bennett, Lauren Bedford Russell, Rose Garcia, Kim Stolz, Fortune Feimster, and more for only a $50 buy in.
Sunday, April 7th
The Wet and Wild Pool Party
Hilton Hotel Main Pool, 9am-5pm
This will be your last chance to take advantage of the Dinah Dancers and the photo booth poolside. International artist Diana King will be performing and all your fave celezzies (including Kelsey Chavarria) will be parading across the stage as the party rages on.
Uh Huh Her Concert
Zoso Hotel Grand Ballroom, 8pm
Uh Huh Her is putting on a full concert. Uh Huh Her is putting on a full concert. UH HUH HER IS PUTTING ON A FULL CONCERT.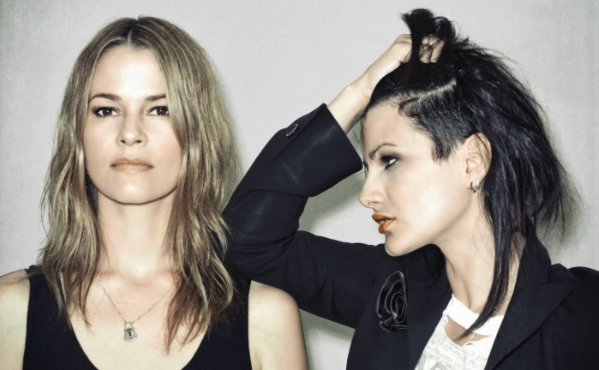 The Dinah Official Closing Party
Zoso Hotel, 9pm
Katy Tiz who doesn't appear to be that famous will be performing her song "Famous" during the closing party along with other ones she recorded in a studio somewhere. But Dinah is calling her the next "It Girl" and they said the same thing about Lady Gaga so maybe you should be excited about this.