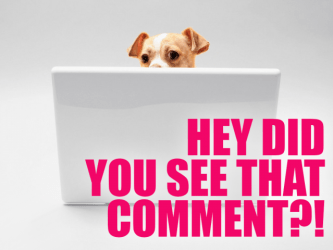 Good day, summer raindrops! Another queerific week has passed and we all had plenty to say about it.
Season 2 might not debut until next year but we still have Orange Is The New Black on our minds. Did you hear that Laverne Cox likes us? (She really likes us!). Also, Riese wrote an amazing thing about how the memoir and show compare to each other and real life.
Kristen Ford, of Kristen Ford Band, makes great music and used to work in a vegan hot dog factory. That's right. Crystal interviewed her this week. Then Rachel fell down the Tumblr rabbit hole known as The Bechdel Files. And have you guys met Sara yet? She's enlisting in the army and going to tell us all about it.
But wait, there's more! Lizz recapped Pretty Little Liars 408, Cara's taught us about gendered pronouns and Vanessa continued her quest to meet every last 'straddler on the planet.
---
On Only 10 People Show Up To National Ex Gay Pride Events:
The This Could Be An Amazing Spectator Sport Award to Tievan:

On Brittani's Video Party: The Secret Life Of Geeky Jay Z:
The Tomato Tomahto Award to Marika and Erin: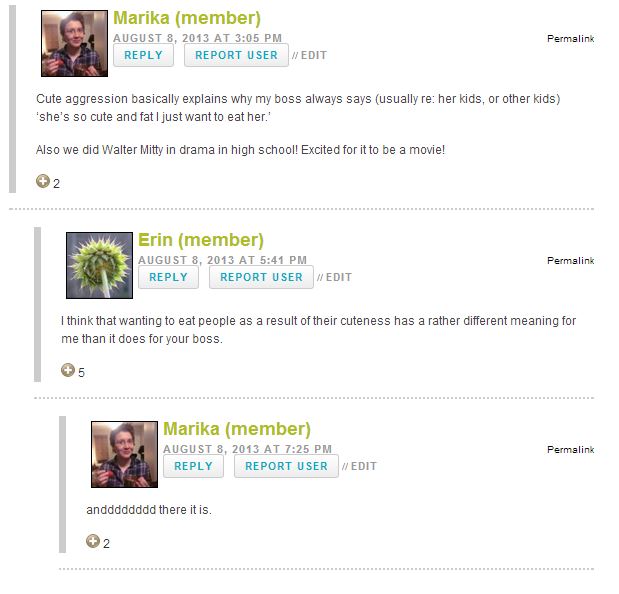 On Fuck "Burqa Swag": Why Lady Gaga and I are Never, Ever, Ever, Getting Back Together:
The Eid Mubarak! Award to Miriam: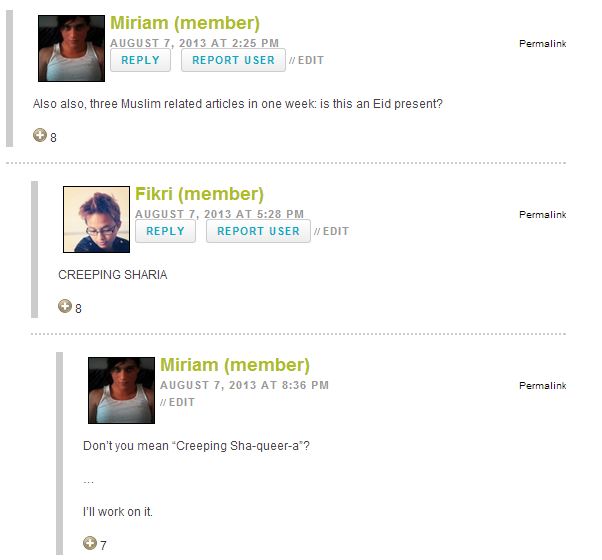 On Recruiting All Homos: Now That We're Asking And Telling I'm Enlisting:
The Our Ears Are Burning Award to Sommer and Sara: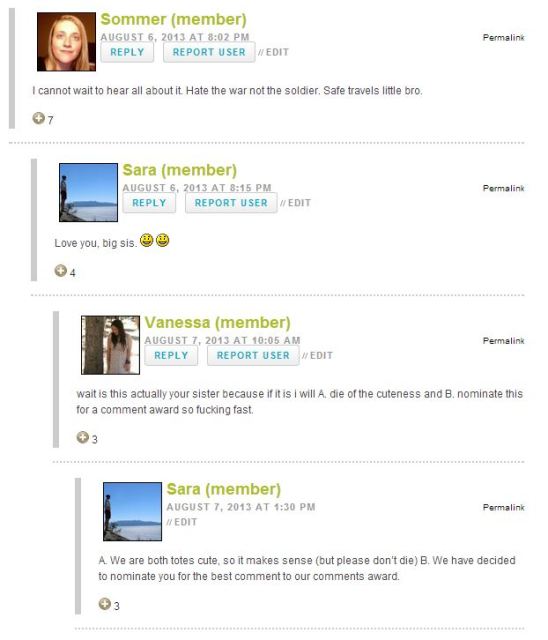 On Orange Is The New Black Episode 108 Recap Gaybies, Gaybies Everywhere:
The Anatomy Lesson Award to Heather*: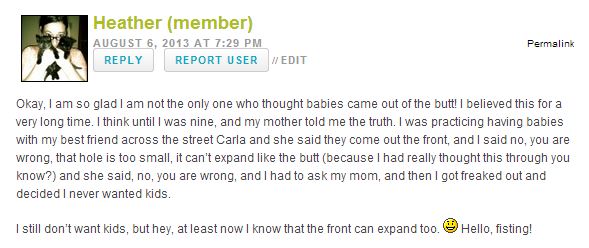 *And did you all see Heather's insightful comment about what to expect when joining the military?
---
See a clever, hilarious or thought provoking comment around this website-ship? Email it to me at: carrie [at] autostraddle [dot] com!