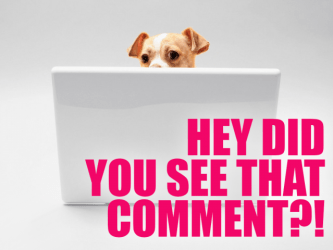 Good day, dimpled masses!
This week has been full of action from OPEN THREAD Friday to Caturday morning comics to Sunday Funday.
Though Autostraddle isn't queer cosmo, we're still wondering what Raven-Symoné is up to and who gets to shop organic with Ellen Page. Because #vapidfluff.
In some super great, super queer news, a federal judge ruled Idaho's same-sex marriage ban unconstitutional and Michael Sam was drafted by the St. Louis Rams.
But wait, there's more! DeAnne Smith advised us on  "playing it cool," Ali taught some basic HTML that will skyrocket your commenting skills and Stephanie proved beyond a reasonable doubt that potstickers are delicious.
---
On In Which We Are Accused Of Being "Cosmo For Queers":
The Meow Showing At A Theater Near You Award to Nats:
The I See You Like Comment Awards Award to rachelmonster:
The Holy Babe Ruthless Award to Other Claire: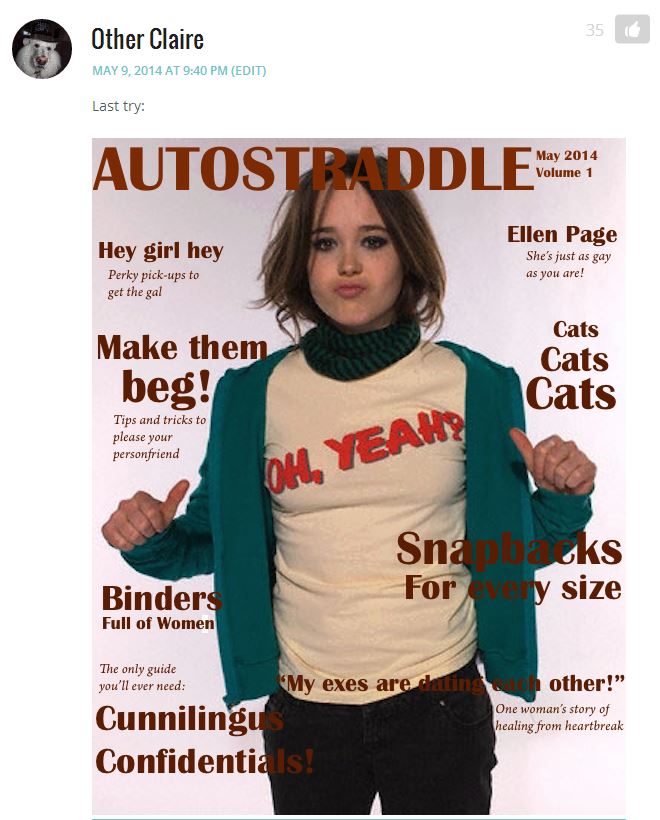 On 14 Locations Conducive To Lesbianism According To 1954′s "Female Homosexuality":
The But What's Wrong With Medium Jars? Award to Bia: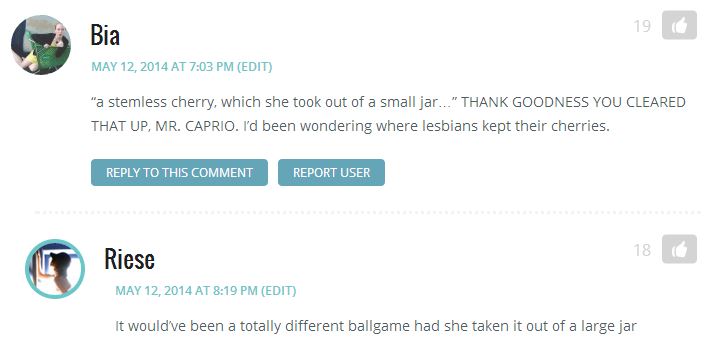 On BREAKING: Ellen Page Affectionately Visits Whole Foods With Female Companion:
The ALERT ALERT Award to angrynaps:

The Touched By Greatness Award to Sarah:
On There May Be Two Sides to Every Story; That Doesn't Mean They're Both Important:
The Yes, A Thousand Times Yes Award to Vallya and Victoria: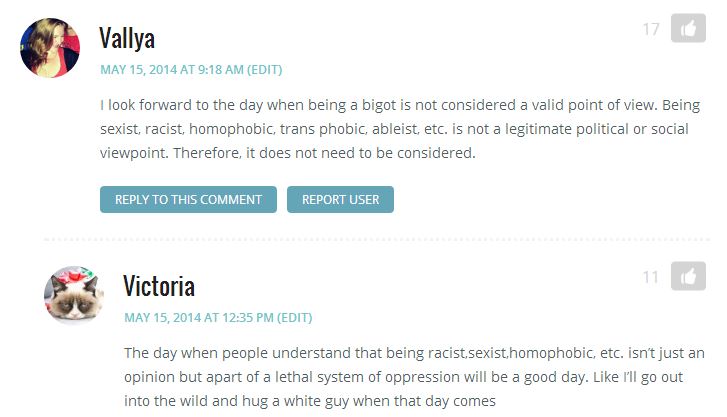 On Check Out the First Three Issues of Ms. Marvel Right Now!:
The Smell of Shell Award to Heather:

On Everybody's Getting Married in Arkansas This Sunday Funday:
The Happy Wedding Eve! Award to destroying_maps: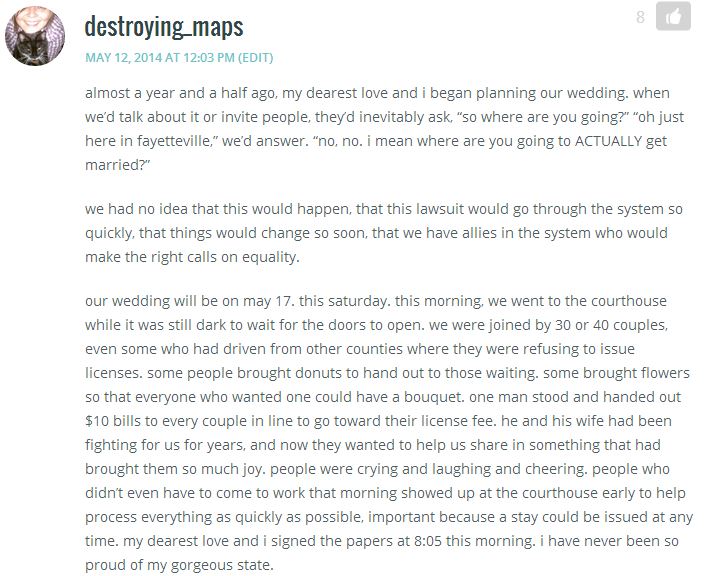 ---
See a clever, hilarious or thought provoking comment around this website-ship? Email it to me at: carrie [at] autostraddle [dot] com!