This was the week that all your Ellen Page questions were answered. Well, at least if your only question was "who does Ellen Page go to Whole Foods with?" But what about your other most beloved young queer celebrities? For instance, what's Raven-Symoné up to? Honestly, we have no idea. But hey, we can take some guesses.
---
1. Transcribing the plot of the latest Game of Thrones episode into emojis
2. Making a grilled cheese with tomatoes for the meal in between lunch and dinner
3. Helping AzMarie pick out a sleeveless zip up hoodie
4. Researching how much it costs to buy a castle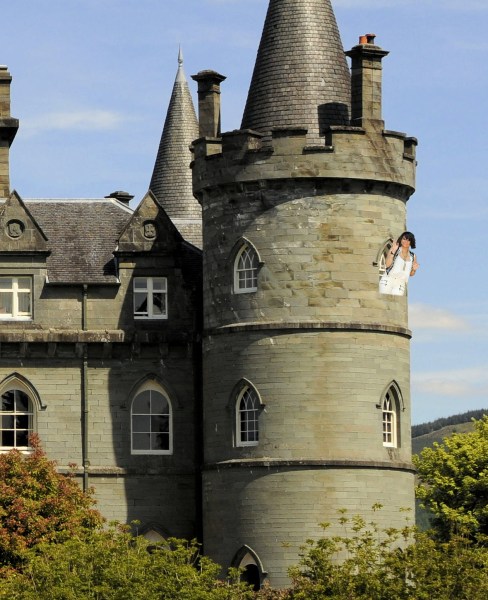 5. Watching Youtube compilations about Sharmen set to Whitney Houston songs
6. Trying to decide whether she wants to try knitting a scarf or just buy one from Old Navy or something
7. Looking up winged eyeliner tutorials because seriously, who is able to just do that on their own
8. Calling friends but when they pick up she just presses different buttons on the Beyoncé soundboard
9. Riding go-karts with AzMarie and then going to get an Orange Julius. Is Orange Julius still in business? If not, a root beer float.
10. Telling her cat how much she loves it and rubbing its tummy while the cat tries to go back to sleep
11. Choosing whether to wear the ankle boots she looks amazing in or the mid-calf boots she looks amazing in (she goes with the mid-calf boots)
12. Getting a macchiato from Starbucks and the barista gets her name right because she's fucking Raven-Symoné
13. Taking a ceramics class because why not
14. Rewatching Orange is the New Black and getting kind of teary thinking about Suzanne
15. Opening up 13 different tabs of puppies on Petfinder
16. Rewatching Zenon, Girl of the 21st Century and thinking about how she would have made a really good Zenon, which is true
17. Getting the background image on her credit card changed to that of a baby panda
18. Making a third attempt at reading Anna Karenina
19. Going back and forth about whether that Buzzfeed list about pugs is funny enough to share on Facebook
20. Wearing a tank top with Kristen Stewart's face on it
21. Building a pillow fort with AzMarie to watch Goonies inside of