Hello, ice cream cones and hot fudge sundaes! I hope the air conditioner is blasting and your mom isn't driving you crazy today — but if it isn't, and she is, it doesn't matter anyway, because I'm about to warm the fuck out of your heart with a slew of lovely LBT news! Happy Sunday Funday, betch.
Gay Marriage Continues to Take Over Entire World
+ Two women just married each other in Arkansas, and it was totally legal. Get out your umbrella, 'cause the sky is probably falling.
+ Gay couples in the UK can now create their own coats of arms, making them one with the aristocrats before them and giving them full license to destroy the heteronormative history that came before them. BOO-YA.
+ Folks in North Carolina refuse to give up on gay marriage, and I wouldn't have it any other way.
+ An Indiana judge has granted a lesbian couple legal standing while its marriage equality ban faces its likely demise.
#WeAreOne, And There's Cute Shirts to Prove It
The Self-Evident Truths project wants to hit up the nation's capital and stare homophobia in the face — and you can help 'em out with a super swag tee.
Michael Sam Got Drafted
Sara Bareilles Finally Wrote You A Love Song
Sara Bareilles helped two couples propose in the video for her new single, "I Choose You." One just happens to be super cute and super gay, so maybe you should tune in.
These #KinkyBoots Are Made for Walking
Celebs are strutting in their finest red leather lace-up boots to encourage you to just be you.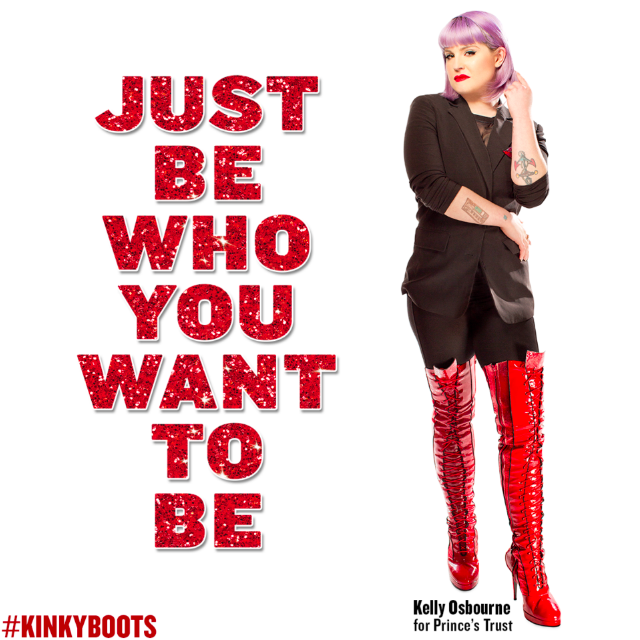 This.
It's Mother's Day! I hope you wore your good hat.