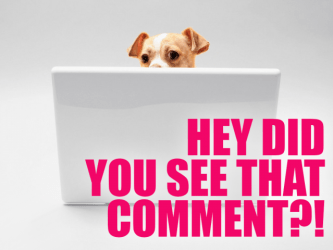 Hey there, pumpkin lattes! How are you? I've been running a fever and feeling delirious all week but my girlfriend has been buying me ice cream and diligently checking my temperature so it's all good.
Enough about me, have you met Autostraddle's newest Contributing Editors? They're obviously the cutest and the smartest. Oh, and Riese's birthday bake sale is halfway to its goal of raising funds help pay writers! There's most certainly still time to support the unpaid folk who make this website possible. Aside from great articles, just think of all the kitten pics they've provided you with over the years. I mean, where would we be without whiskey kitten?
Okay, so you've donated to Riese's bake sale but still can't afford A-Camp? You're in luck because today's the final day to apply for Hannah Hart's all-inclusive campership. And get excited, because tomorrow (9/21) there's a pre-A Camp meetup in New York at the Lesbian Herstory Archives. You should go!
Finally, did you hear that one of our (many) Spice Girls fantasies was true all along? This definitely calls for a long weekend of eating spicy ramen or blueberry ice cream while watching Spice World on repeat.
---
On VIDEO: "What Lesbians Think About Bisexuals" Is Hopefully Not What Lesbians Think About Bisexuals:
The So Fetch Award to bra and difficiledame:

The Truthbomb Award to livethequestion:
[…] If you wonder why so many bisexuals end up with men, you have to also wonder why so many lesbians refuse to date bisexuals (thus reducing the probability even more). If anything, for someone like me, who is relationship-minded, bisexuality narrows the options. So many people don't take us seriously, or find us antagonistic, or don't think we exist. Even close friends and people I've lived with don't think bisexuals really understand queer struggles, which strikes me as mindboggling.
Autostraddle is super considerate and thoughtful, but if you reach into the comments sections in a lot of places (here, for example: http://www.afterellen.com/whats-so-hard-to-understand-about-bisexuality/08/2013/) you'll find that biphobia among lesbians is very present, along with many bisexuals who say stupid things about lesbians.
The road is hard, but I've got to be me being me. No other way to do it.
– read livethequestion's full comment here!
The At Least They Serve Beer At A-Camp Award to Phoebe, Chelsea and Emily: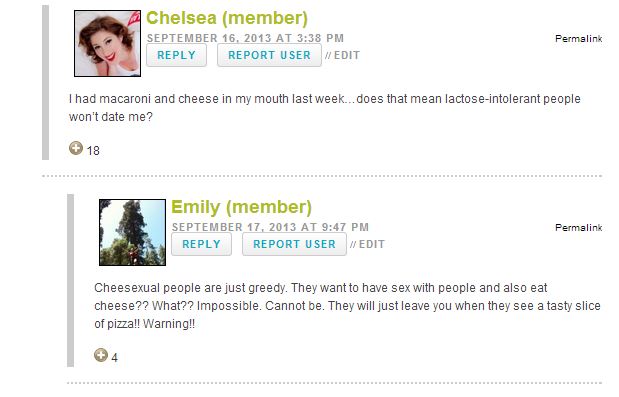 On Campership Alert: Hannah Hart Wants To Send You On An All-Expenses Paid Trip To A-Camp!:
The Future Poetry Slam Champ Award to Grace_b:

On High Femme: A History Lesson on the Original Pot Brownie and How to Make Them:
The We Should All Be So Lucky Award to Ranger and rhymeriver:

On BREAKING: Samira Wiley Needs a Boo, Eats String Cheese:
The You're Doing It Right Award to Ren:

The Hiku Awarde to Feather: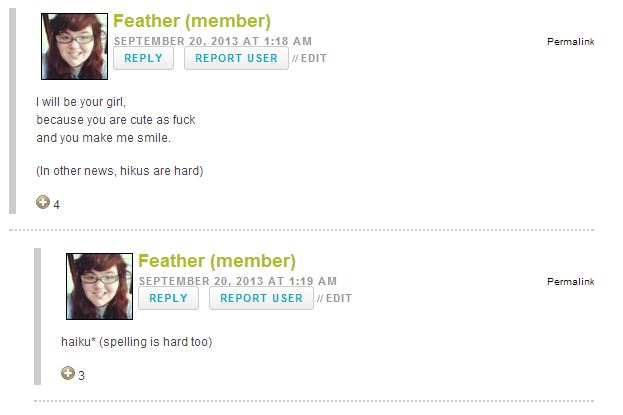 The Cheesin' Award to Hazel Blue:

​​
---
See a clever, hilarious or thought provoking comment around this website-ship? Email it to me at: carrie [at] autostraddle [dot] com!