Learning to feed yourself can be one of the most terrifying things. Am I about to give myself food poisoning? If I eat this too often will I end up with scurvy? How can I get the most nutritional bang for my buck? Why does this still taste like ass?
With Ode to My Pantry, learn to navigate a grocery store without having a meltdown in aisle three. Give a man a fish and feed him for a day, teach a queer to cook and stave off malnutrition for another semester.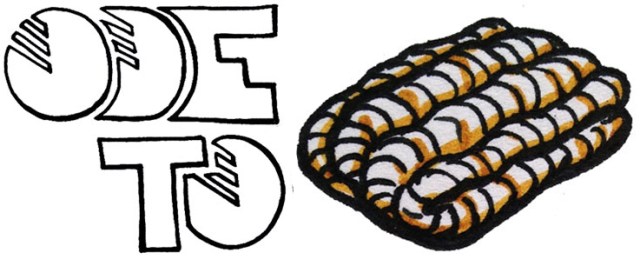 If you eat a lot of ramen you're probably thinking a few things. I wonder what flavour is on sale today? Do I need this much sodium in my diet? Is that urban legend about scurvy true? But most importantly, What am I doing with my life?
Instant noodles (aka ramen) were invented back in the day by Momofuku Ando following WWII. He just wanted an easy way to feed the masses when food and fresh ingredients were in short supply. Given that troops had already gained a taste for Chinese wheat-flour based noodles, it wasn't an absurd leap to deep fry and shove it in a waterproof foam container with a hermetically-sealed flavour packet. Although people might wrinkle their noses at it now, those judgement calls don't dethrone it as the greatest Japanese invention of the 20th century.
Traditional ramen used to be a fancy affair that involved flavouring a broth for hours with any number of pork bones, mushrooms, onions and dried fish. Although these hearty soups are fucking delicious and make me long for a noodle house within spitting distance of my house, instant ramen isn't aiming that high. If your weekly menu consists of 14 blocks of 2049.5 inches of flour, oil and salt, you can still take away some insight from their practices to up your soup noodle game. Admittedly these modifications are better suited to a saucepan than a styrofoam container, so if you're flying kitchen or hotplate free, apologies for being a noodle tease.
Green Onions, Scallions or Chives
Ramen tends to taste salty, flat and preserved. Plenty of brands will claim to contain green onion, but they're little more than shreds of green paper. If you don't have the means to significantly change your soup stock, slice a few scallions to top your noodles. The bright, grassy notes lends a little bit of freshness to wake your noodles up. (Or take a cue from Rachel and make some ginger scallion sauce!)
Minced Garlic
This ramen-house staple always confounded me a bit. If you like pungency and hate makeout sessions, by all means ladle the raw stuff into your bowl. But if you're prefer to be slightly more inviting to kissing-folk, spend a few extra moments simmering the garlic in the soup before plating. 
Fried Shallots
Okay these are not going to help you nutrition-wise, but it'll definitely up the tasty factor. Seriously, have you eaten these before? I have a kilo in my pantry that is practically my sous chef and/or best friend.
DIY Bouillion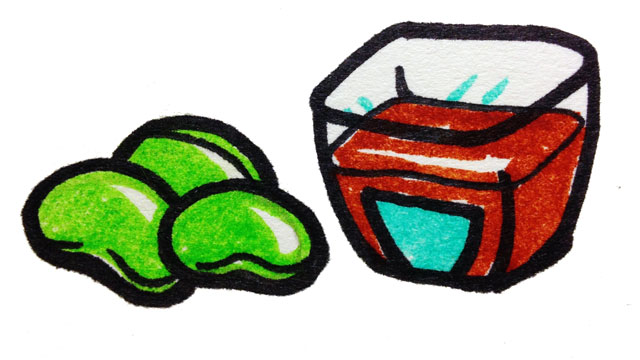 Instant soup needn't come from a foil envelope! Part of ramen's charm definitely comes from prep speed, but there are plenty of other soup stocks to flavour your noodle flotation device. Add a bit of miso paste and dashi to your boiling noodles for a bit of miso noodles. Or add a bit of tom yum paste (along with a spritz of lime, cilantro and/or fish sauce) for a hot and sour pick me up.
Sesame
A dash of sesame oil or sprinkle of sesame seeds can add a nutty dimension to your soup.
Eggs
Add an egg. Seriously, add an egg to anything and it'll taste better (unless you're vegan or have an allergy). If you're eating ramen as a form of sustenance and hunger silencer, eggs can be a beneficial source of protein and vitamins for less than a dollar. Fry a sunny-side up egg and top your bowl! Or save washing time by poaching an egg whole in the soup itself or as a scrambled swirl.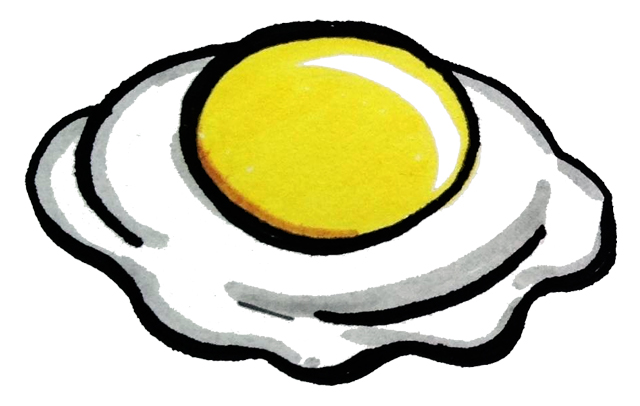 If you enjoy soup noodles as a tasty treat and happen to have a shitton of prep time on your hands you can also make soy eggs. Softboil an egg for six minutes before peeling under cold water and marinating in a brine of soy, sake, mirin and sugar. Wait a few hours (four to twelve) for the eggs to marinate and you're good to go! Simply slice and float.
Veggies
A lot of the "veggie" flavours will contain freeze-dried morsels of vegetation, but they're poor stand-ins for their namesakes. Why not bulk out your noodles with some sustenance? Have some spare mushrooms lying around? Or some sad choi? Or less than perky broccoli? Give 'em a chop and send them into the brothy deep. If you're looking for convenience, you could do a lot worse than a bag of frozen pre-chopped veggies.  Frozen vegetables are harvested at the top of the season and flash frozen, thus resembling something that actually came from a garden! Throw in a handful of still-frozen veggie bits and the boiling broth will take care of cooking.
Hot Sauce
If you're a human that's been breathing for the past decade, you're already familiar with the practice of squeezing a giant red bottle of sriracha into your noodles. While heat can definitely waken up any meal, that particular brand of rooster sauce can get just as boring as your Pot Noodles. (Feel free to flame me in the comments). Stay the chili-garlic route with sambal, sriracha's chunkier cousin or get your heat from a dab of Thai curry paste. Or add a bit of sweet heat with gochujang or sweet chili sauce. If you happen to be in a situation where you can get your hands on XO sauce, this tasty oil infusion of  chili, shrimp, garlic, shrimp and shredded pork will fulfill any spice craving.
Noodles
It's probably blasphemy to make ramen without ramen, but just hear me out for a bit. Although ramen seems hella cheap and hella convenient, you can look to other Asian style noodles for your noodley soup needs. Ramen's instant nature comes from precooking in palm oil, so if you can spare a few extra minutes to prep your pasta you can save yourself some saturated fat! You can cook these noodles directly in your soup and they'll shed some starch, thickening as you go. So if you can spare the bus fare to make it to your Asian grocer, why not give these a go?
Udon: Thick and toothsome, udon noodles are ramen's chunkier cousin. Made from soft-wheat flour, these noodles lean to the softer side and break apart when severely overcooked. Although you can find them in their dried form, they're also available vacuum sealed or frozen.
Yellow Noodles: Egg noodles or shrimp noodles or chicken noodles are set apart from the others by their colour. Their jaundiced tone used to come from phenolic compounds from the hard-wheat flour, but nowadays it's usually provided by egg yolks. These noodles share similarities to Italian noodles, thus stay firmer when cooked and take a bit longer to do just that. They'll often come portioned into knotted nests that can be popped straight into your soup.
Soba: Made from 90% buckwheat and 10% wheat flour, these noodles have an earthier, nuttier flavour than their relatives. Given their low gluten content, they're prone to falling apart when left to their own devices. On the flip side of things, you can interpret this to mean they're fast cookers! Plus individual servings tend to be portioned out with paper ribbons, so you'll never have to deal with a spaghetti measure again!
And on that note my dinner's ready! Do you have any secret noodle hacks that help you survive the semester?