a feminist lens.
Erin breaks down Cher's best tweets of the year.
Cecelia went thrift shopping.
Tegan and Sara started a LGBTQ foundation and then met up with Carmen Esposito and Rhea Butcher. Clearly they are winning the holigay season.
In sadder news the Great British Bake Off is going off the air. Heather Hogan is crying in a corner somewhere.
And love is still a lie.
Also emojis! And comments!
---
On Recreate the Queerest Thrift Store Finds of 2016 Like A Value Village Hero:
The Tea and Crumpets Award to Emily:

On Holigay Gift Guide For Europeans: Because International Shipping Sucks:
The Imagination Award to WRM:

On The 2016 Electoral College Vote Destroyed The Illusion Of U.S. Democracy:
The Democracy Award to queer girl and Carmen SanDiego: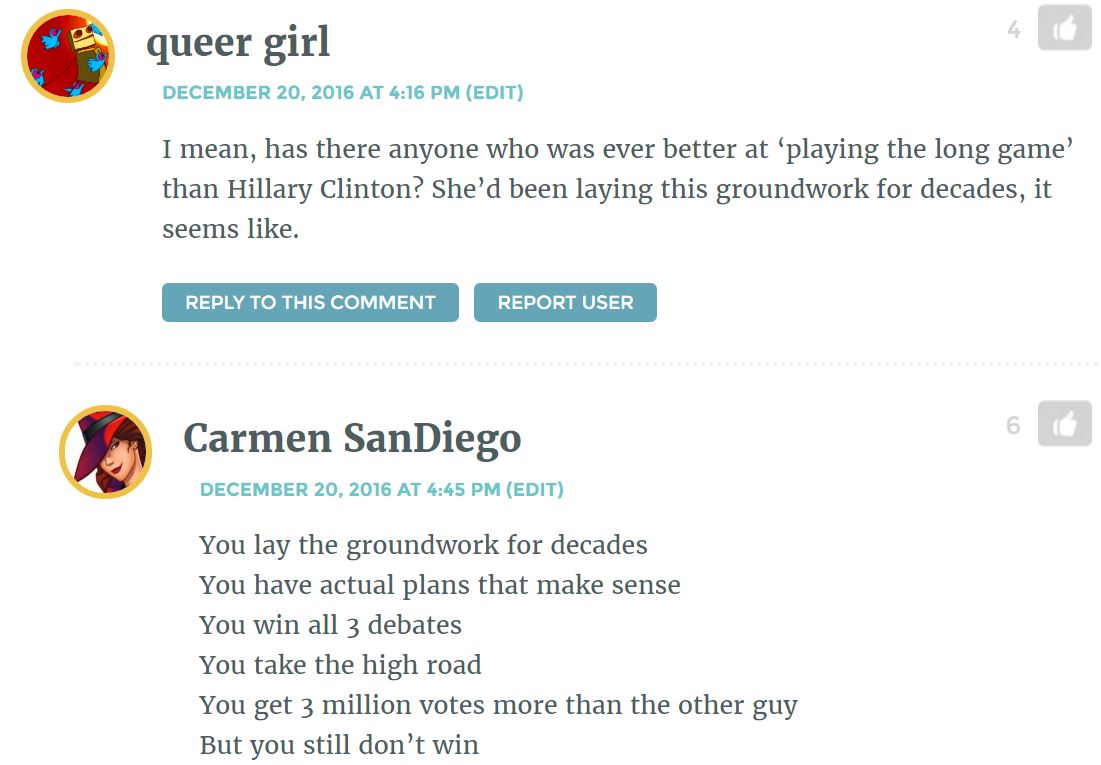 On VIDEO: Tegan & Sara Meet-Cute Cameron Esposito & Rhea Butcher In This DELIGHTFUL Holiday Short:
The Going Down? Award to liz:

On 16 Memories from Hillary Clinton's 2016 Presidential Campaign That I'll Hold in My Heart Forever:
The Smash the Patriarchy Award to Rey:
The Better of 488,082 Comments Award to queer girl: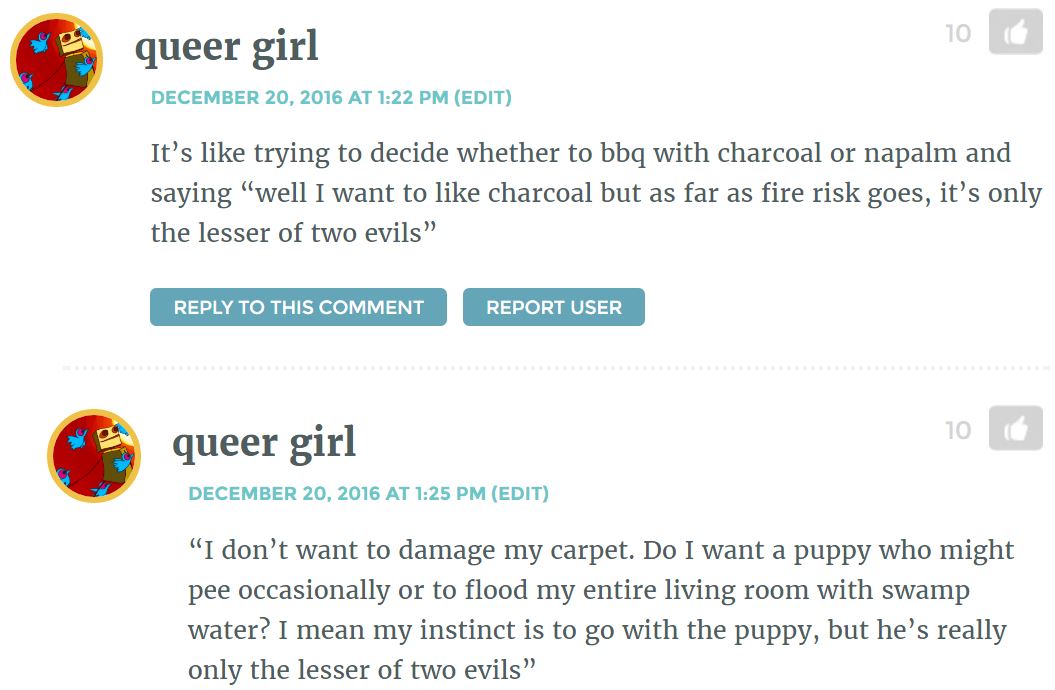 On All 86 New iOS Emoji, Ranked by Lesbianism:
The Gal Pals Award to Kristana:

On 43 Women Who Came Out as LGBT, Showed Up or Got Girlfriends In 2016:
The Forever Young Award to Erica:

---
See a clever, hilarious or thought provoking comment around this website-ship? Email it to me at: bren [at] autostraddle [dot] com!