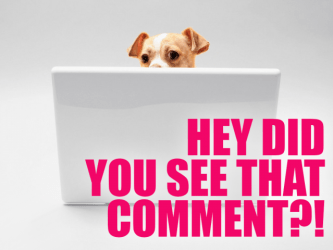 Hello rainbow sprinkles! Come grab a piece of cake and join the party.
This week Carmen celebrated her birthday, Ali gave advice on breaking up with iTunes and Fikri introduced adorable LGBTQ-friendly books for very young kiddos. We also talked about eight fictional female bosses who are awesomely bossy, making gooey things and running a zoo.
Everyone is having a sploshing good time over in A+ straddleland. The first issue of "The A+ Bee"  debuted and members got to read Riese's interview with Alex about way back when they used to date. Sign up and get in on the action!
And aren't you so excited for International Autostraddle Summer Brunch Day?! Get linked up with a group in your area or plan your own event for this high holiday.
---
On NSFW Lesbosexy Sunday Is Sleeping In:
The 28 Hot Tips For Being A Privileged Queer Award to KatSaysBark:

On Taking a Look At the Eisner Winners and Wonder Woman's New Movie Costume!:
The Most Wonderful Award to Michelle:
On Have Your Gay Wedding At My Birthday Party This Sunday Funday:
The Most Autostraddle Moment Of All Time Award to Kayla and jane: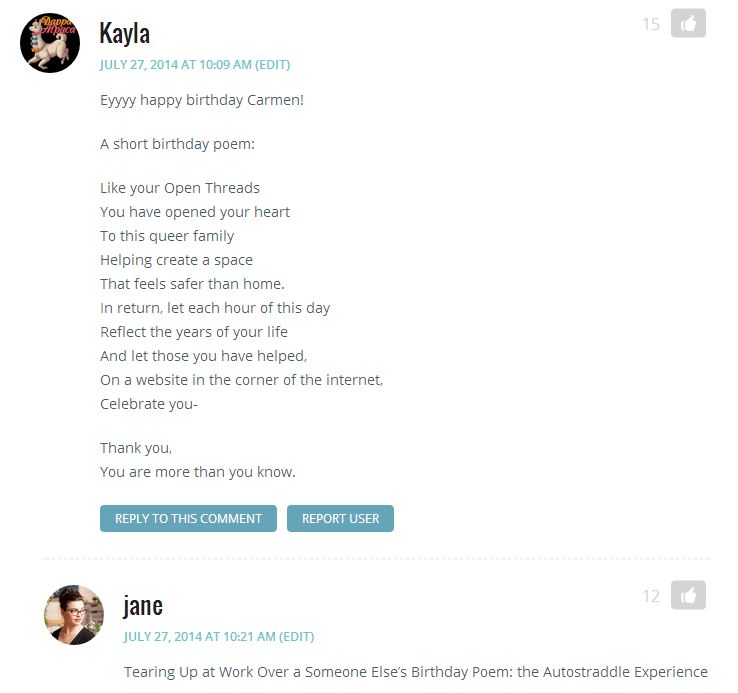 On How To Ditch iTunes in 7 Easy Steps:
The Pre-Marital Bliss Award to Abby: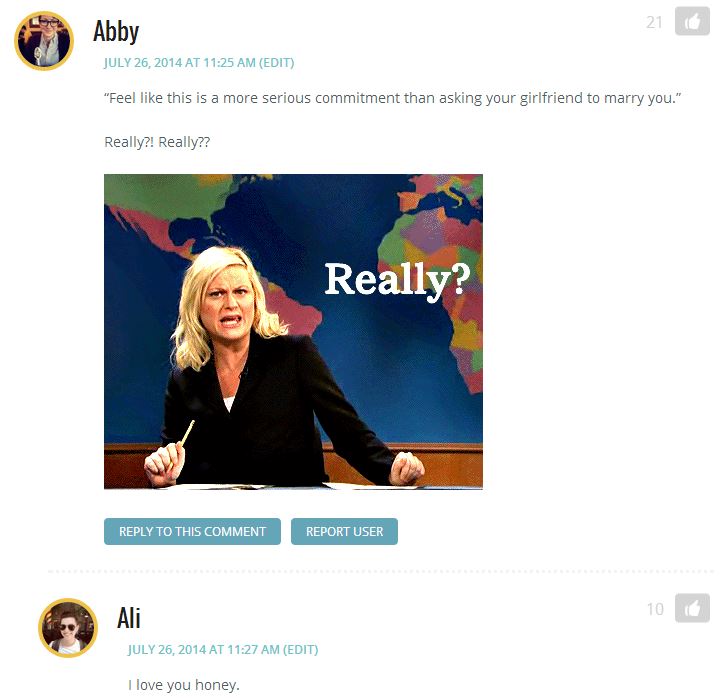 On Why We Can't Have Nice Things: Straight People Now Crashing LGBT Job Fairs:
The In Which We Simultaneously Throw Our Hands In The Air Award to monalisa and turkish:

On Confused Cats Against Feminism Saves Me From Defenestrating Myself:
The If It Fits, I Sits Award to Ashlie Scott and Willis: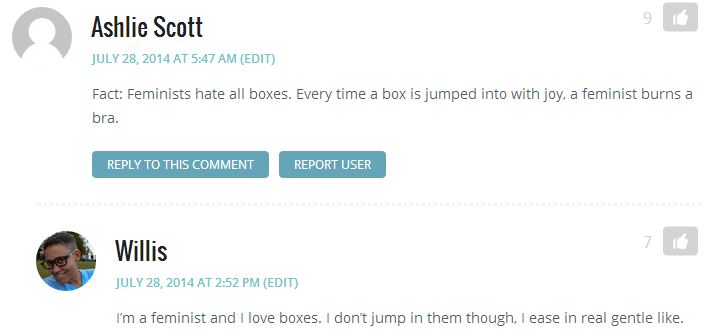 The Our Business Model Is Working Award to Hannah:
---
See a clever, hilarious or thought provoking comment around this website-ship? Email it to me at: carrie [at] autostraddle [dot] com!