1. Get pissed at iTunes
Realize you hate iTunes. There are so many reasons to hate iTunes. Perhaps you have gotten pissed that it's just damn slow. Maybe you're peeved that it doesn't monitor multiple folders or let you keep track of multiple collections and libraries very easily (fyi, you can have multiple iTunes libraries, it's just not the smoothest).  Or it's the lack of support for FLAC. Maybe you're down on the library system in general, or just down on the proprietary nature of iTunes. DOWN WITH THE MAN.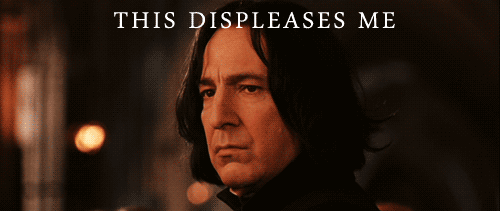 Or maybe you're like me. You're moving in a week and packing boxes is getting tedious. You need something to focus your energy on that is not packing boxes and is not productive for you in the slightest. Plus you think iTunes is ugly. Now you are ready.
---
2. Google Alternatives to iTunes
Here is what you will find:
Vox (free, OSX). Vox is beautiful and small and simple. It can act as a browser for iTunes or you can just drag music from a folder right into the player. You can hook up Last.fm. Great if you want to manage your music in real folders instead of in a library format. Download it from the Mac App Store. I'd love to see what's next for this little guy.
Ecoute (free, OSX and iOS). Ecoute is a streamlined little player, but it requires an iTunes library to sync. And also it keeps freezing on my computer, so hopefully you'll have better luck. Because it does allow iOS device syncing AND they have a whole separate iOS player, so methinks that might be worth it. BUT the desktop app isn't retina-ready. And it's still ugly (remember, I don't like the way iTunes looks and this looks like a wee version of iTunes). Download it from the website.
Fidelia (19.99, OSX and iOS). Fidelia is for the serious Audiophile — imports your iTunes library, rather than relying on it. And it supports all sorts of HD/lossless files. But it won't sync your iOS devices. And that app isn't a player, it's a remote. But if you're not looking for something to sync to a mobile device, this player is attractive and let's you have a library that's not iTunes. Purchase it from the Audiofile store, the Mac app store, or try it free for a bit via their website.
doubleTwist (free, Windows, OSX and Android). The only program that works on Windows that doesn't make me ralph from the ugly. Again, it imports the iTunes library and then it's good to go on its own. It also lets you sync Android devices to your computer, even if it's an Apple. Kinda badass — removes the worry of having an Android phone and an Apple computer. Still kinda ugly (again, looks like iTunes, blah blah blah). Download it from their website.
---
3. Get Very Frustrated
Realize that everything either looks like iTunes or requires iTunes to run. Realize that Vox won't sync music to your phone, no matter how much you beg with the inanimate piece of software. Actually beg the inanimate piece of software to develop this capability. Realize you are a crazy person. Also realize that, no matter how much you are hating on iTunes right now, it's not like you will ever be able uninstall iTunes. Mutter curses under your breath to the Walled Garden philosophy.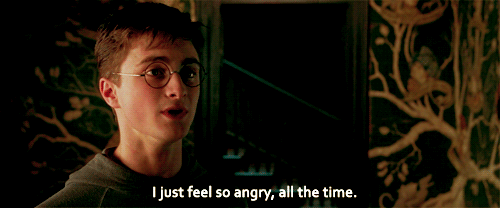 ---
4. Have Delusions of Grandeur
Think that if you just boned up on your coding skills, you'd be able to create a well-designed music player that allowed for a certain amount of customizability. Conveniently forget that you do not have a graphic design background, and that your coding sucks monkey turds.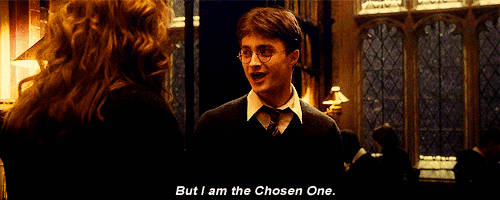 Remember that fact. Then briefly consider that you could make such a project happen — you could be the project manager on such a project or make sure it had enough funding to progress.
Remember that you are headed for a Masters of Fine Arts and that's why you're moving in a week. Note that you will never have enough money to make any sort of tech project happen.
For a hot second, consider switching to Linux. Realize their music players are just as unwieldy and ugly. Stick your metaphorical hand in a metaphorical garbage disposal.
---
5. Have An Existential Crisis
While you're looking through your iTunes library determining what you'd actually need when you switch to this mythical unicorn of a better music player, remember a time when Kryptonite by 3 Doors Down was your most played song. Turn bright red even though no one is witnessing you sifting through your fossil-music. Wonder if your cat is sentient enough to tell how embarrassed you are.
Wonder why you are dedicating any effort to this at all. You aren't an audiophile. You aren't a power-user of iTunes. WHAT ARE YOU PLAYING AT? ARE YOU ONE OF THOSE TECH PEOPLE WHO JUST JUMPS ON THE I-HATE-ITUNES BANDWAGON JUST BECAUSE IT'S FASHIONABLE?
Notice that you posses the MP3s of Harry Potter and the Sorcerer's Stone and recall a time back when you didn't understand piracy and you had no morals. Sink into your chair with shame at your teenage self who ripped it from the disks you got out of the library. Comfort yourself with the knowledge that children are basically miniature sociopaths. Immediately purchase Harry Potter and the Sorcerer's Stone from the Pottermore website to prove that you grew an ethical code. Revel in the fact that spending $30 never felt more right. Spend no less than an hour futzing around on Pottermore.
Consider giving up on this whole adventure.
---
6. Finally Decide
Discover the Vox feature that allows you to save playlists.
Commit to Vox.
Feel like this is a more serious commitment than asking your girlfriend to marry you.
Stand by that feeling when questioned about it.
---
7. Begrudgingly Go Back To Whatever It Was You Were Supposed To Be Doing
But hey. At least you are now packing boxes to the dulcet tones of a legally-purchased Jim Dale.

---
This has been the eighty-eighth installment of  Queer Your Tech with Fun, Autostraddle's nerdy tech column. Not everything we cover is queer per se, but we talk about customizing this awesome technology you've got. Having it our way, expressing our appy selves just like we do with our identities. Here we can talk about anything from app recommendations to choosing a wireless printer to web sites you have to favorite to any other fun shit we can do with technology. Feature image via Shutterstock. Header by Rory Midhani.