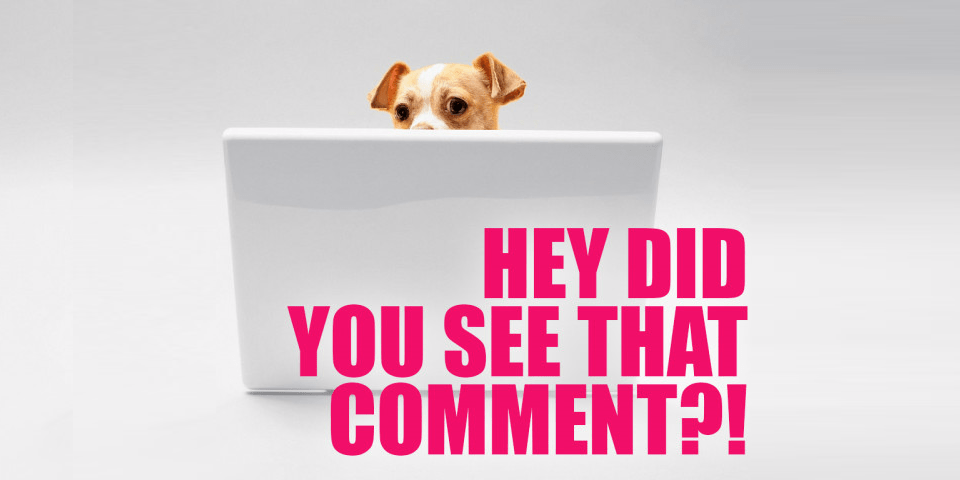 Hi, bugs and butterflies! Your hair (and your antennae) look great today!
This week, well, please read this perfection immediately.
Vote today in Autostraddle's Third Annual Gay Emmys!
Niecy Nash got married! Everyone is gayyyyyy!
For You Need Help, Kayla answered the age-old question: what do you do when you and your partner have very different sex drives?
Valerie Anne reviewed season 2 of Trinkets, a teen show featuring so many things we love to see, including a song by Mal Blum AND a lil baby Amber Benson-looking love interest for Elodie!
Carmen wrote about the power of watching Set It Off in this, the summer of 2020.
And finally, the team showed us their first date outfits! I only vaguely remember the concepts of both 'dating' and 'outfits,' but everyone looks so good!!
Then there were your comments.
---
On "To L and Back" L Word Podcast Episode 504: Let's Get This Party Started With Shelli Nicole!
The Lover Cindi Award to…Dawn Denbow's Lover Cindi:
On Vote Now In Autostraddle's 3rd Annual Gay Emmys:
The Queernormative Award to BettyOnIt:
On NIECY NASH DONE WENT AND GOT GAY MARRIED:
The Make It So Award to Natalie and msanon: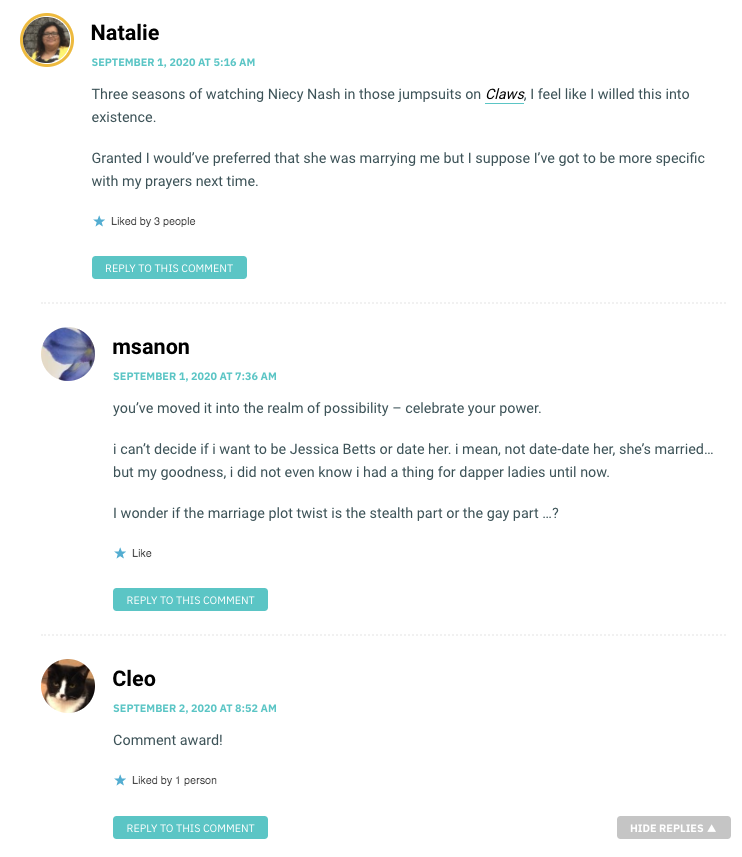 On "Wynonna Earp" Episode 406: Frog Day Afternoon:
The Ditto Award to Caitlin:

On What's Gay and New and Streaming On Netflix, Amazon, Hulu and HBO Max in September 2020:
The Fruitopia Award to ha:
On No Filter: Sixteen Simply Snatched Photos of Niecy Nash, You Are Welcome!
The Footprints Award to kay:

And the Iconic Award to Tea and Vinyl:

On Pop Culture Fix: Merry Christmas, Here's Your First Look at Kristen Stewart and Mackenzie Davis in Clea DuVall's Holiday Rom-Com:
The Scarf It Down Award to vavavoom:
And on 7 Hot Queers and Their Go-To First Date Outfits:
The Nominated By Heather Hogan Herself Award to Kerri: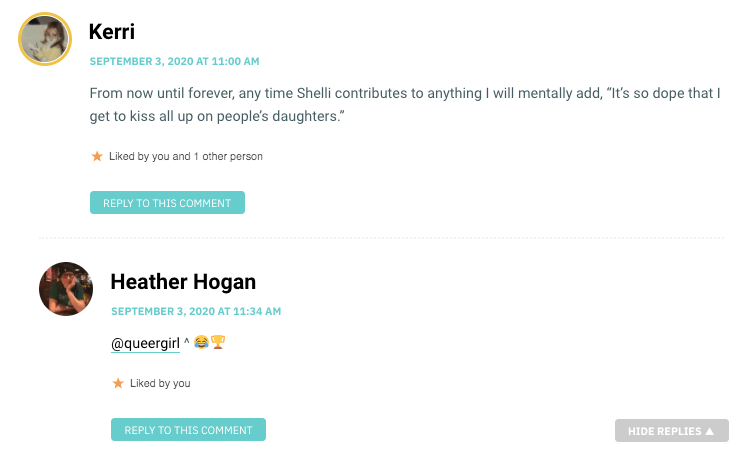 ---
See a comment that needs to be here? Let me know! Tag me [at] queergirl.