Okay listen, if you didn't grow up watching Niecy Nash convince hoarders to throw things away in Clean House after you unlocked your own back door coming home from school to an empty house because your mama was at work, we have very little in common. If you didn't sneak episodes of Reno 911 because your same mama was home by the time it came on and thought it was a little too grown for you, we also have nothing in common. But if you did, bayyyybbeeeee have I got news for you! Niecy Nash just announced via a Twitter post that she is MARRIED. And not just married, honey, Mrs. Nash, or should I say, Mrs. Betts, done went and got gay married!!!! 
As in to a woman! And a fine one too!!!!!
Mrs. Carol Denise Betts 💍 @jessicabettsmusic #LoveWins🌈 📸 @robertector pic.twitter.com/aPsx03PvtT

— Niecy Nash (@NiecyNash) August 31, 2020
Mrs. Carol Denise Betts said "love wins", and yes it does! Also, look at her looking like a WHOLE snack in that dress?!???? Wow! This is so JOYFUL!!!
How the two kept this a secret for so long, I'll never know, but it was just the surprise I needed after a hellish last week. On her stories, Niecy posted a picture of her new wife and her boo-ed up together, beaming with the caption, "Plot twist 🌈". Uh, yes. Plot twist INDEED!
God DAMN they are fine. I'll get over that eventually, but right now I'm swooning. Nash's new wife, Jessica Betts is a musician and a star in her own right, and the two of them seem perfect for each other. Also, no heteropatriarchy, but I'm obsessed with Niecy taking Jessica's last name. She said, "GAY RIGHTS!!!"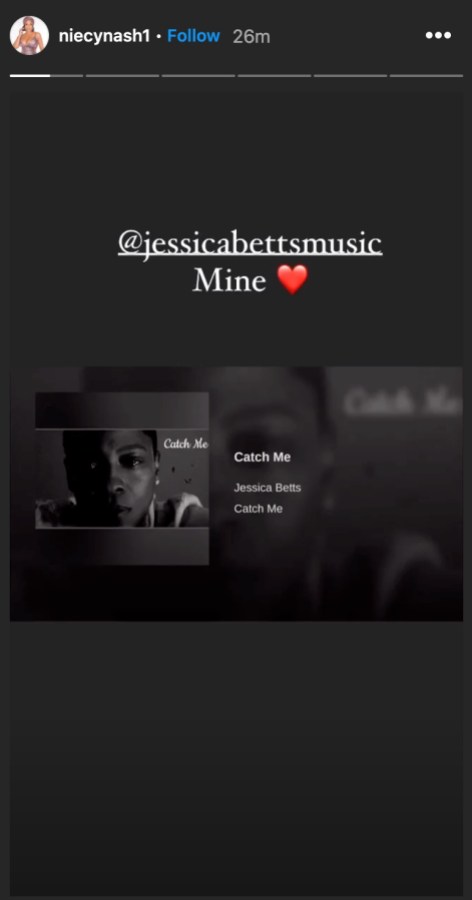 Congratulations are pouring in over Twitter and Instagram, as well as dropped jaws and choruses of "oh my GOD?!" because really, how didn't we know?!
Niecy Nash being hot and having a hot wife is the only good thing that has happened to ME in 2020!
😭😭😭😭😭😭😭😭😭😭 https://t.co/W07FUF2vb6

— Shantira Jackson (@tira_tira_tira) August 31, 2020
I'm so happy for them and their joy, and wish them a long happy marriage together. Love really IS real y'all. And it's winning!!! Whew, this is gonna pull me through for the rest of the week. Mazel to them and their families ❤️❤️❤️ Go leave them some love on their social media accounts.